Did your ACT scores seem way out of whack? Enough that you think there was an error in the scoring process? It's possible to get your test rescored manually for a fee.
Read on to find out why you might decide to use ACT Score Verification (also known as ACT Hand Scoring) and how you can order it.
What Is Hand Scoring?
The multiple choice sections on the ACT are scored with scantron machines, which is why there's so much emphasis on filling in the answer sheet accurately with dark marks. Machines may interpret a stray mark as an answer or penalize you because you accidentally skipped a question and bubbled in a string of answers in the wrong spots.

If you order score verification, your test will be reviewed again by a human being to see if there was a problem in the original scoring process or if you made an obvious bubbling error that would be apparent to a human grader but not a scantron. ACT score verification is available for both the multiple choice and essay sections of the test (if you did ACT Writing). It's a $50 fee for the multiple-choice section, $40 for the essay section, or $90 for both.

If you're at all familiar with SAT Hand Score Verification or have ordered it before, you should know that ACT Score Verification differs in one important way. For SAT Hand Scoring, there's the risk that your score will go down if mistakes in scoring are found that aren't in your favor. For the ACT, your score will either stay the same or go up—ordering hand scoring can't hurt your score, it can only hurt your wallet.

If the ACT does find a scoring mistake that works in your favor, your scores will be changed and the fee will be refunded.
Special note: In past years, ordering ACT essay score verification meant that your essay was reread and rescored (if your score was higher; otherwise, your score stayed the same). Now, however, getting score verification for your ACT essay only gets you confirmation your essay was scored by two independent graders (or by a third grader if the two scores differed by more than a point in any domain) and that your essay was scanned correctly.
When Should You Use Score Verification?
Here are a couple of scenarios where you might consider Hand Scoring as a score verification method:
Scenario 1: Your Overall Score Was Very Different from What You Expected
How different is "very different"? If you get a score on one or more of your ACT sections that is five or more points lower than the score you consistently earned in practice sessions, you might consider hand scoring.
With this much of a discrepancy, it's likely that something weird happened in the scoring process or you did something on the answer sheet that caused your answers to be read inaccurately.
Scenario 2: You Missed Many "Easy" Questions That You Would Normally Get Right
If you look at your score report and notice that you got a bunch of questions wrong in subjects that you usually ace, you might start to question your scores. However, you should consider ordering the Test Information Release, described in my next point, to verify the difficulty level of the questions you missed before jumping to any conclusions.
Scenario 3: You've Investigated Other Score Verification Options
The ACT Test Information Release provides a more comprehensive view of the test. It includes all the questions, a list of your answers, the answer key, scoring instructions, and the writing prompt and scoring rubric along with your scores (if you took the ACT with Writing). You can order the Test Information Release for $20 (per test date).
This will either clear up confusion about your scores or verify that something went wrong and you need to order ACT Score Verification (hand scoring).

When Should You NOT Use Hand Scoring?
You shouldn't jump right to hand scoring if your score is only a little lower than you expected it to be.
Say you get your scores back and you did about four points worse than you expected on one or more sections. Do you order hand scoring? I would say that's the tipping point. A discrepancy between expectations and reality of four points or less is probably not significant enough to indicate an error in scoring.
If you're still concerned, you should go ahead and order the Test Information Release so you can understand your scores better. Try not to jump right to blaming the test if you score a couple points lower than you expected—it's not going to help you learn from your mistakes!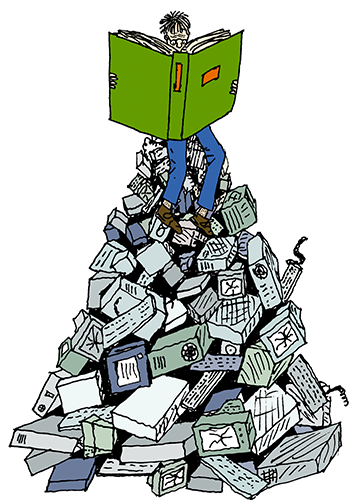 The best place to learn is on top of a pile of past mistakes.

How to Request Hand Scoring
To have your test hand scored, just fill out this form and mail it to the ACT within 12 months of your test date. Include your name (the original one that you wrote on the test), address, and date of birth along with the ACT ID, testing location, and test date from your original score report.
You should also include a check made out to ACT Student Services with the applicable fees for whichever part of the test you want hand scored. Remember, multiple choice is $50, essay is $40, and it's $90 for both.
Mail everything to this address:
ACT Student Services
P.O. Box 414
Iowa City, IA 52243-0414
You can also request to be in the room for the hand scoring process for your multiple choice questions (but without access to the test questions) at a location designated by the ACT. If you would like to do this you should mail this request in writing along with everything else, although I would say that unless you are super paranoid about them messing up the scoring again you probably don't want to bother with it. The ACT says that additional fees apply, but the information they give about it is very vague—you may want to call them to find out more details before you decide to put in a request. The number for ACT Customer Service is 319-337-1270.
After you mail your score verification request, you should get a letter back from the ACT in three to five weeks. It will tell you whether your original scores were confirmed or changed due to an error in the original scoring process. If they were changed, you and all your designated colleges will get new score reports free of charge.
What's Next?
Are you wondering whether you should take the ACT again? Learn how many times you can take the ACT and how to decide whether you should retake it.
Are you just unsure of when you should take the ACT? Use this guide to the best test dates to make an informed decision.
If you need to go over your mistakes on your last ACT to prepare for the next test date, check out this article for advice on the best way to review.
Want to improve your ACT score by 4 points?
Check out our best-in-class online ACT prep program. We guarantee your money back if you don't improve your ACT score by 4 points or more.
Our program is entirely online, and it customizes your prep program to your strengths and weaknesses. We also have expert instructors who can grade every one of your practice ACT essays, giving feedback on how to improve your score.
Check out our 5-day free trial:
Have friends who also need help with test prep?
Share this article!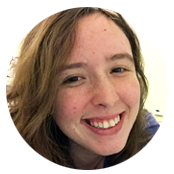 About the Author
Samantha is a blog content writer for PrepScholar. Her goal is to help students adopt a less stressful view of standardized testing and other academic challenges through her articles. Samantha is also passionate about art and graduated with honors from Dartmouth College as a Studio Art major in 2014. In high school, she earned a 2400 on the SAT, 5's on all seven of her AP tests, and was named a National Merit Scholar.
Get Free Guides
to Boost Your SAT/ACT