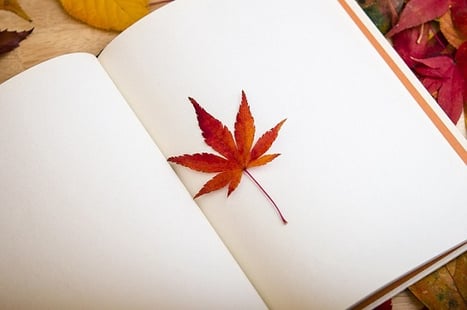 Are you studying for your AP Environmental Science class or the final AP test? Reviewing for any AP exam is tricky, and many students who take AP Enviro aren't sure how they should be studying.
This comprehensive AP Environmental Science study guide will walk you through how you can develop a review plan for AP Enviro, offer study tips, and provide links to notes and practice exams to make your review as effective as possible.
How to Use This AP Environmental Science Study Guide
This guide can be used both for reviewing for the final AP Enviro exam and for preparing for regular class tests and quizzes throughout the school year. We'll begin by walking you through the steps you need to take to develop a solid review plan, regardless of when you begin studying.
Once you have your plan set in place, we'll look at tips you can follow to give your review an extra boost and make sure you're getting enough out of it.
After you're clear on how to review for AP Enviro, you need to make sure your review covers each of the topics you'll be tested on, so the next section will link to notes you can use to review course content.
Finally, we'll conclude by linking to and evaluating a variety of AP Environmental Science practice resources so you can rest assured you're using high-quality materials in your prep.
7-Step Study Plan for AP Environmental Science
This section walks you through how to study for AP Environmental Science for both semesters of the class.
Here's a brief recap of the process you should be following:
Repeat the steps above as often as you need to so you can be sure you've eliminated all your weaknesses for the AP Enviro exam and are 100% ready by test day.
First Semester
The best way to prepare for AP courses is to regularly study throughout the year. Get into the habit early by beginning the process during your first semester.
Step 1: Start Early
Be sure to start your studying early (by the middle of your first semester) and review regularly throughout the year. Doing regular review will help you stay on top of the material, keep you prepared for class exams, and make reviewing for the final AP test less overwhelming in the spring.
Step 2: Begin Reviewing Material
During your first semester, you're still learning the majority of the material you'll need to know for the exam, so your APES study plan should focus primarily on reviewing content you've already learned and starting to familiarize yourself with both the format and content of the APES exam (both of which have changed a lot for 2020).
Early on in the semester, create a schedule for when you will review the course material. You can choose to do this once a week, once every two weeks, or whatever works best for you.
You might also want to purchase a review book at this time. Review books can be particularly helpful because they condense the information and focus exclusively on what you need to know for the AP exam. Read online reviews before you purchase a book to make sure that other people have found it helpful and that it's the kind of book you'll actually use in your prep.
When reviewing the course material, use your class notes and review book (if you have one). If you're missing notes or want to look at them in an organized way, we've collected some of the best AP Enviro notes out there (see the AP Environmental Science Notes section below). These notes include links to topics from each of the course's overarching topics, vocab definitions, overviews of major environmental laws, and more.
When reviewing your notes, it's important to study them actively and not just drag your eyes across the page. Every few minutes, stop and mentally review what you've just read to make sure you're retaining the information. Underlining and jotting down your own notes can also help.
Step 3: Answer (Select) Practice Questions
During the first semester, taking a full-length practice exam won't be especially helpful because you haven't covered enough topics at this point.
Instead, focus on answering free-response questions from the College Board (look through them to find ones that focus on information you've already covered) and unofficial quizzes that focus on specific content areas (solid options for this include the Environmental Science textbook and Albert.io quizzes).
Refer to the practice materials at the end of this article for more information. You can also check out our extensive collection of practice materials for AP Environmental Science.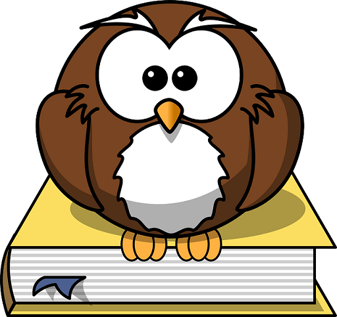 Second Semester/AP Exam Review
Because you've now covered a majority of the AP Environmental Science material, your second semester is when you should begin to really focus on reviewing for the AP exam. Here are the steps to follow.
Step 4: Take a Complete Practice Test
You now know enough material to take a complete practice AP Enviro test. Doing this will give you experience for the actual AP test and reveal to you where your strengths and weaknesses are and what you should focus the rest of your review on.
Take the test using realistic testing conditions (90 minutes for multiple choice and 70 minutes for free response). We recommend taking the full Varsity Tutors multiple-choice test (only 80 out of the 100 questions), combined with official FRQs, as your first complete practice test since it's high quality but allows you to save the official 1998 practice test for later on in your APES review.
After you've completed the exam, score it and see how well you did. Be sure to use the official scoring guidelines to grade your FRQs. Many unofficial resources are automatically scored, but if you need help estimating your final AP score, you can use this free score calculator.
Your score on this test will help you figure out how well you're doing and how much studying you still need to do. Most students should aim for a 4 or 5 on this exam since it isn't overly difficult, but if you're scoring very low or won't be able to devote much time to studying, you might want to aim for a 3 instead.
If you're scoring close to what you want, you might only need to do some light review. If, however, you're 2 points away or more, you'll likely have to put in significant study time to meet your goal.
Step 5: Review Your Mistakes
After taking and scoring your first full-length practice test, look to see where you got questions wrong. Try to identify patterns in the questions you answered incorrectly. For example, did you do well on the FRQs but miss a lot of multiple-choice questions? Did questions that required complicated calculations trip you up?
The primary reason for taking practice tests is to find out where your weaknesses are and improve those areas—and the only real way to do that is to start by figuring out exactly why you got certain questions wrong.
Step 6: Strengthen Your Weak Areas
Don't just immediately move on to your next practice test—spend time strengthening the areas you need to improve. Perhaps you need to learn how to write your free-response answers faster, or you realized you really don't know anything about the nitrogen cycle. Get these gaps taken care of before you take another practice test; otherwise, you won't see your scores improve.
Strengthening these areas could include reviewing your APES notes, answering practice questions, and altering your test-taking strategies (for example, maybe you frequently make careless mistakes, which means you need to slow down and read questions more carefully).
Step 7: Take and Score a Second Practice Exam
After you feel that you've reviewed sufficiently, take another practice exam, ideally the official released AP Enviro test from 1998. The format has obviously changed pretty significantly since then, but the questions themselves will help you get a feel for the real test. Just make sure to take the test under current testing conditions–so only answer 80 of the multiple choice questions in 90 minutes (instead of all 100), and only answer three of the FRQs in 70 minutes.
If you've improved a lot and are close to or have met your score target, you may only need to do some light review until the AP test. If you've improved somewhat but still haven't met your score target, repeat the above steps to continue working on your weaknesses.
If you've seen little or no improvement, you'll have to change your review methods. Think about how you've been studying and where you can make improvements. For example, you might not have been paying close enough attention to your APES notes.
Make a list of what you'll change (such as studying more actively or paying closer attention to your notes) and implement those changes as you go through the above steps once more.
Looking for help studying for your AP exam?
Our one-on-one online AP tutoring services can help you prepare for your AP exams. Get matched with a top tutor who got a high score on the exam you're studying for!
Reviewing for AP Environmental Science: 3 Essential Tips
Below are three tips to keep in mind as you study for the AP Environmental Science course and final AP exam. Following these tips will make your studying both more effective and more focused.
#1: Keep Up With Current Environmental Issues
Environmental science is a field in which we're constantly learning new information. Much of what we know on this subject has only been discovered in the past few decades—sometimes just the past few years! This means that there are many important environmental developments that recently occurred and/or are still going on now.
While the APES exam won't ask you about some environmental finding that appeared on the news the week before, it does frequently reference recent environmental news and events.
You can help yourself stay updated on environmental science by reading environmentally focused articles, following environmental organizations or people on social media, and keeping up with current environmental issues being debated by politicians. Doing this will help reinforce the events and concepts you learned about in class and can make the subject much more interesting as well.
#2: Make Connections Between Topics
AP Environmental Science strongly emphasizes the fact that all systems on earth are interconnected and nothing exists independent of everything else. As a result, many questions on the exam focus on making connections between two or more major concepts.
This means that learning about each topic in isolation won't help you much on the exam; you need to know how that topic affects and is affected by other parts of the earth.
You can help yourself identify connections between concepts by drawing diagrams or webs that show how different topics are connected (such as the nitrogen, carbon, and water cycles), and regularly asking yourself how whatever concept you're learning is connected to other topics you've already covered in the class.
#3: Get Comfortable With Your Calculator
There are questions on both the multiple-choice and free-response sections of the AP Enviro exam that require calculations. As of 2020, students are now allowed to use a graphing calculator on any part of the exam. But while you won't have to rely as much on your mental math skills, you'll still need to be smart with using your calculator to solve problems quickly and accurately.
Spend time during your AP Enviro prep getting comfortable with your graphing calculator and learning all the relevant functions you could be asked to use on the exam. Using your calculator is probably most important for the third free-response question, which requires you to propose a solution to an environmental problem using calculations.
You should also be comfortable with using your calculator to double-check solutions you've found.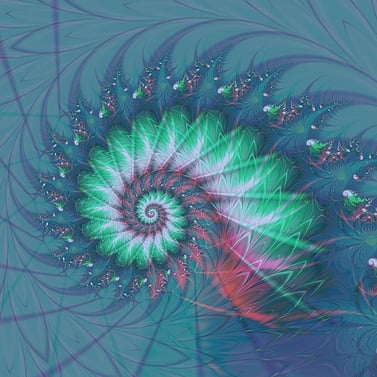 AP Environmental Science Notes
You can use the following notes to supplement your studying as you review for your class and the final AP Environmental Science exam. The notes are organized by each major unit in the course. Within each major topic are more specific areas of focus. All information comes from Course Notes.
The vocab links are organized by chapter from the 13th edition of the Living in the Environment textbook. The notes give brief definitions for each of the major keywords you'll need to know for AP Environmental Science.
Remember to actively read these notes while studying. Underlining, drawing diagrams, and rewriting parts of the notes in your own words will help you much more than simply moving your eyes across the page.
For more information on how to use these notes effectively in your prep, check out our guide on the best AP Environmental Science notes.
Units 1 and 2: The Living World—Ecosystems and Biodiversity
Unit 3: Populations
Unit 4: Earth Systems and Resources
Unit 5: Land and Water Use
Unit 6: Energy Resources and Consumption
Units 7 and 8: Pollution—Atmospheric, Aquatic, and Terrestrial
Unit 9: Global Change
AP Environmental Science Formulas
These short guides (also from Course Notes) include many of the common math formulas you'll use and need to understand on the AP Enviro exam: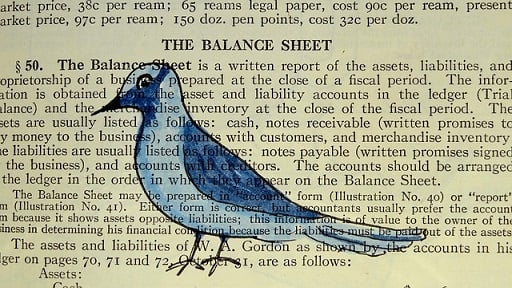 This looks pretty, but you probably shouldn't do it to your notes.
AP Environmental Science Practice Materials
Even now that you have an AP Enviro study plan you can use, it can be difficult to find high-quality practice materials. Fortunately, we're here to help!
We've got a comprehensive list of resources in our expert guide to the best practice materials for AP Environmental Science. You can also check out some of these free quizzes and tests:
Summary: Key Strategies for AP Environmental Science
AP Environmental Science covers a lot of topics, but if you know how to properly review and set up a study plan early, you greatly increase your chances of getting a high score on the AP exam.
During the first semester, you should focus primarily on reviewing content you've already learned in class and practicing relevant free-response questions.
Your second semester is when you'll start focused review for the AP Enviro exam. Taking an initial practice test, evaluating your score, and targeting your weaknesses will allow you to minimize your weak areas and become stronger across the board.
Be sure to also use the notes and practice materials linked in this guide to help supplement your AP Environmental Science review.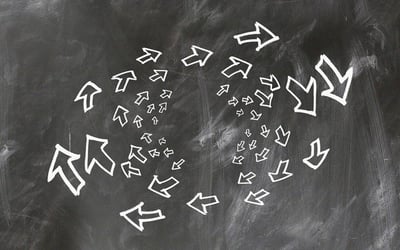 What's Next?
Looking for more details on what to expect from the AP Enviro class? Check out our complete guide to the AP course and exam.
Want some more practice tests and quizzes to enhance your studying? You've got it! We have a ton of practice resources for you to use to study for the AP Enviro exam, and, in the guide, we tell you what each resource is best used for.
Wondering when you should start studying for AP Enviro and other AP exams? Take a look at our guide to figure out exactly when you need to start cracking open those review books.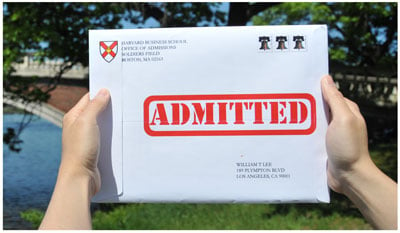 Want to build the best possible college application?
We can help. PrepScholar Admissions is the world's best admissions consulting service. We combine world-class admissions counselors with our data-driven, proprietary admissions strategies. We've overseen thousands of students get into their top choice schools, from state colleges to the Ivy League.
We know what kinds of students colleges want to admit. We want to get you admitted to your dream schools.
Learn more about PrepScholar Admissions to maximize your chance of getting in.
Have friends who also need help with test prep?
Share this article!
About the Author
Christine graduated from Michigan State University with degrees in Environmental Biology and Geography and received her Master's from Duke University. In high school she scored in the 99th percentile on the SAT and was named a National Merit Finalist. She has taught English and biology in several countries.
Get Free Guides
to Boost Your SAT/ACT