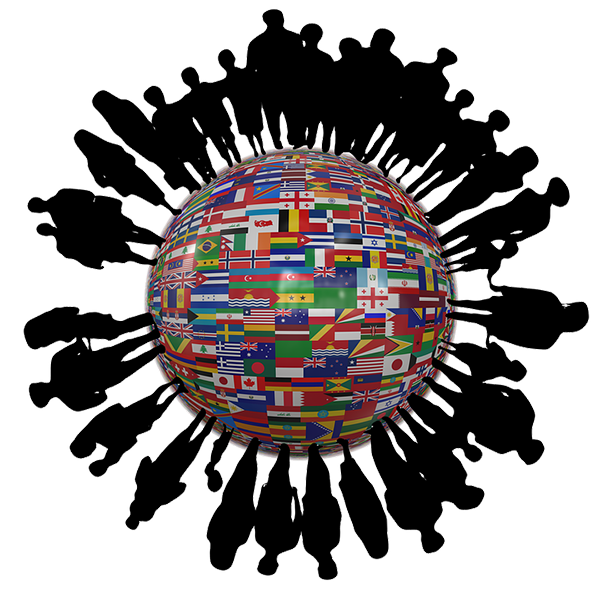 The College Board's AP program is recognized by colleges around the world. In addition to taking individual AP classes, students who are interested in attending school in another country can potentially earn the AP International Diploma. In this article, I'll tell you what the AP Diploma is, how you can get it, and whether it's worthwhile for you!
What Is an AP International Diploma?
The AP International Diploma (APID) is an award for students who have taken AP Exams and classes in high school and are interested in attending college abroad. The College Board offers this award because it's a more succinct way for colleges outside of a student's home country to assess performance in the AP program overall. The APID indicates that a student has successfully completed a well-rounded AP curriculum. It's also a way for the College Board's AP program to compete more directly with the IB program.
You might think about shooting for an AP Diploma if you're a student in the US planning to apply to universities in other countries or if you're an international student planning to apply to universities in the US. The APID indicates that a student has demonstrated excellence across a variety of subject areas within the AP curriculum. You don't need to apply for the APID; it's automatically awarded if you meet the requirements, which I will go over in the next section.
Looking for help studying for your AP exam?
Our one-on-one online AP tutoring services can help you prepare for your AP exams. Get matched with a top tutor who got a high score on the exam you're studying for!
How Can You Earn an AP International Diploma?
To fulfill the requirements for the APID, you will need to take at least five AP Exams and earn a score of 3 or higher on all of them. You'll have to take some specific types of AP courses to meet the APID standards.
The first requirement is either two AP Exams in world language and culture or two AP Exams with one world language and culture course and one English course. For example, you could take the Spanish Language and Culture course and the French Language and Culture course. If you're not taking two languages, you could take the English Literature and Composition course as a substitute for one of the language courses. Keep in mind that you can't meet this requirement with two world language and culture courses that focus on the same language. Taking Spanish Language and Culture and Spanish Literature and Culture wouldn't fulfill the requirement.
The second APID requirement is one AP Exam that (surprise, surprise) emphasizes an international perspective. Classes you can use to fulfill this requirement include:
World History
Human Geography
Comparative Government and Politics
Art History
Environmental Science
Macroeconomics
The third requirement is an AP Exam in either the sciences or math and computer science. Classes you can use to fulfill this requirement include:
Calculus BC
Computer Science A
Statistics
Biology
Chemistry
Environmental Science
Physics 2
Physics C: Electricity and Magnetism
Physics C: Mechanics
The last requirement is one additional AP Exam in a class of your choice. The only stipulation is that it can't be an English or world language course. AP Psychology, AP U.S. History, and AP Music Theory are all examples of classes you could use to fulfill this requirement. Your choices will partially depend on which classes you decide to take for the other requirements.
Here's an example of a set of five classes that would fulfill the requirements for the APID:
Spanish Language and Culture
English Literature and Composition
World History
Biology
Psychology
One exam can't fulfill two requirements even if it fits into multiple categories. Environmental Science would be an acceptable class for both the second and third requirements, but you wouldn't be able to take it and say that you've completed both of them. You would need to choose another class from one of the two lists to meet the APID standards. If you end up retaking any of your AP tests because you didn't score a 3 or higher the first time, your highest score will be counted towards the diploma.;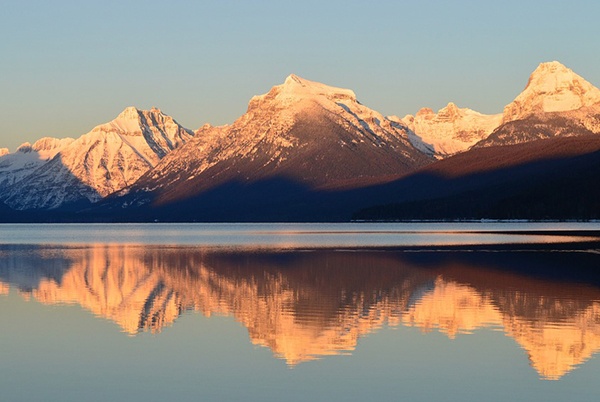 For the International Diploma, only your peak performance on each AP exam will count!
If you're a non-US student attending a non English-language high school, chances are that you'll need to prove your English proficiency when applying to university. Colleges in the US will sometimes accept a high SAT or ACT score as evidence of your English skills, but more often than not, passing scores on the TOEFL or IELTS are required as well.
Fortunately, our PrepScholar TOEFL product is here to help you crush the TOEFL, with a guaranteed 15-point score increase or your money back! We've taken all our test prep analysis and teaching expertise, coupled with our proprietary machine learning algorithms, to come up with the best TOEFL test prep program out there. And the best part? You can try it out for 5 days for free!
Should You Get an AP International Diploma?
First off, you should consider whether the college where you're applying recognizes AP classes in the admission process. You can search universities all over the world on this page to see whether they will accept AP Exams and classes as markers of academic achievement. At German universities, for example, candidates who have earned AP Exam scores of 3 or higher on four or five tests are admitted, provided they meet the specific requirements for their area of study. If you're an international student and are applying to college in the US, it's almost certain that the schools you choose will recognize your achievements in the AP program.
Even if the school you're interested in recognizes APs, the AP International Diploma may not do a whole lot to improve your chances of acceptance on its own. Colleges care about how many AP classes students have taken, and the APID requirements are a good way to keep yourself on track with taking APs in a variety of different subject areas However, a student who is particularly interested in the sciences might take 5 AP classes without earning the APID because they took two science classes instead of a science class and an international perspective class. That student won't look much different in the eyes of colleges from another student who took the same number of APs but did manage to fulfill the requirements for the APID.
For example, German universities have different sets of AP requirements that don't align exactly with the APID requirements and will vary depending on your major. In this case, you would want to avoid just going for the APID and pay closer attention to the specific policies. The AP Diploma represents a well-balanced collection of AP classes and a high level of achievement, but it's not going to make or break your application.
If you take five or more AP classes and earn high scores on the exams, but you don't fulfill the APID requirements, you won't be any worse off than a student who does. But if you've only taken three or four AP classes and need one or two more to fulfill the requirements, you might consider going for the Diploma. Having a concrete goal will make it easier to stay motivated and choose a well-rounded course schedule.
That being said, you might go to a high school where only three or four AP classes are offered, and that's OK. Focus on earning high grades and challenging yourself as much as possible with difficult classes. A strong course record for an international student doesn't necessarily have to include the APID, but it should include as many APs and other high-level classes as possible that are relevant to your areas of interest.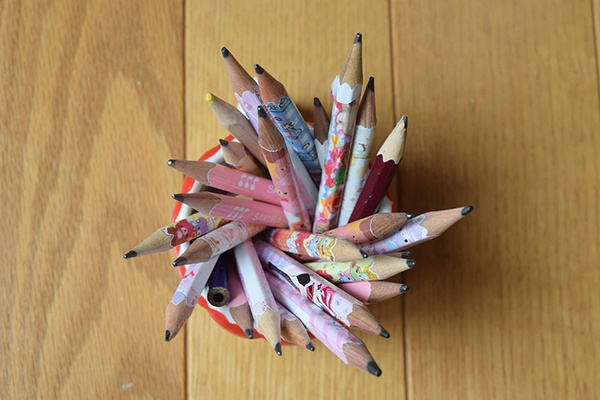 One pencil for each AP class! (Just kidding, don't actually take 25 AP classes. Yes, I counted the pencils; please take your judgments elsewhere.)
Conclusion
The AP International Diploma is an award for students who plan on applying to colleges outside of their home country. To earn the APID, you must take five AP Exams in certain specified subject areas and earn scores of 3 or higher on all of them.
The APID shows colleges that you've challenged yourself with difficult courses in high school, but the award itself probably won't make a huge difference in your application. Taking five or more AP courses (if they're available at your school) and scoring well on the exams is a great way to make a positive impression on colleges regardless of whether your schedule meets APID guidelines.
What's Next?

Curious about other international diploma programs? Learn more about the Advanced International Certificate of Education (AICE), created through Cambridge University in England.
Interested in applying to colleges in the US but not sure how to do it? Start with our guide to US college admissions for international students, which will walk you through the materials you need. Once you've done that, be sure to read our articles on the best schools to apply to in the US as an international student and the top international student scholarships.
If you're working on planning your schedule, this guide will help you decide which AP classes to take.
Read this article for more information about how difficult AP classes and exams will be for you.
Want to improve your SAT score by 160 points or your ACT score by 4 points? We've written a guide for each test about the top 5 strategies you must be using to have a shot at improving your score. Download it for free now:
Have friends who also need help with test prep?
Share this article!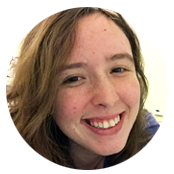 About the Author
Samantha is a blog content writer for PrepScholar. Her goal is to help students adopt a less stressful view of standardized testing and other academic challenges through her articles. Samantha is also passionate about art and graduated with honors from Dartmouth College as a Studio Art major in 2014. In high school, she earned a 2400 on the SAT, 5's on all seven of her AP tests, and was named a National Merit Scholar.
Get Free Guides
to Boost Your SAT/ACT