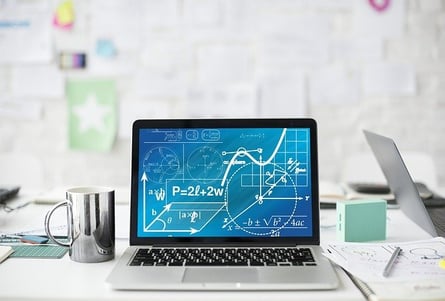 If you've been wondering, "Is Precalc an AP class," wonder no more! The College Board recently announced that starting in the 2023-24 school year, there will be a new AP Precalculus course that you can take in high school!
Since the class is new, it can be tough to find information about AP Precalc. But don't worry, our experts have done the legwork for you and collected everything you need to know about the new AP Precalc class in one place. We'll cover:
The basics of the AP Precalc class
The AP Precalculus curriculum, including major course topics
The final AP Precalculus test format
Let's get started!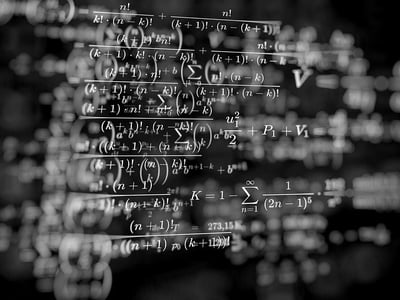 AP Precalculus: What We Know So Far
In the past, the College Board offered three math classes for high school students: AP Calculus AB, AP Calculus BC, and AP Statistics.
Starting in 2023, they're adding Precalculus to the list of AP math options. While some details about the new AP Precalc class have yet to be released—like super in-depth information about exactly what you'll see on the test—there's still a lot we know about what AP Precalc will be like for students.
According to the College Board's news brief, they decided to develop AP precalculus because thousands of students graduate from high school every year unready to tackle required college-level math classes. Almost a third of all incoming freshmen at public four-year colleges and universities, and over half of all incoming freshmen at two-year colleges, end up in remedial math. And over 40 percent of those students fail to complete those remedial courses!
While some students who fail their remedial math classes the first time around go on to pass them later, math can be a major barrier to graduating from college on time for lots of people. AP Precalculus was designed to make sure more students are ready for the upper-level college math classes they may need to take.
Here are some of the overall goals for the AP Precalculus course:

To prevent students from needing to take expensive and impersonal remedial math classes in college before they can even start taking the required math courses they'll need to graduate
To allow high school students to earn college credit that they can put toward meeting the number of math credit hours required by their college
To prepare some students to take AP Calculus AB/BC in high school
To open up the pathway for more students to be able to enter STEM fields after they graduate—such as engineering, science, and medicine—by providing a foundation in Calculus


Even though Calculus is not typically a general education requirement to graduate from college, it is often required for STEM majors. If you're interested in a STEM career AP Precalc can help you get a jumpstart on your goals…even if you've never taken an AP class before. That's because anyone who's taken Algebra II (or the equivalent) can take this course, no matter what year of high school they're in!
So if you're a freshman or sophomore planning to take Calculus later on in high school, or if you're a senior wanting to make sure you're ready for college-level math or a STEM field, AP Precalc has been specifically designed for you to help you prepare for your college coursework.
Keep in mind that traditionally, precalculus isn't considered a college level course. While we aren't entirely sure how that will affect colleges' policies, there's a chance that some schools may not give college credit for AP Precalculus. If you're hoping to get college credit for AP Precalc, you may want to check your potential colleges' websites to see what their policies are for this course before you enroll.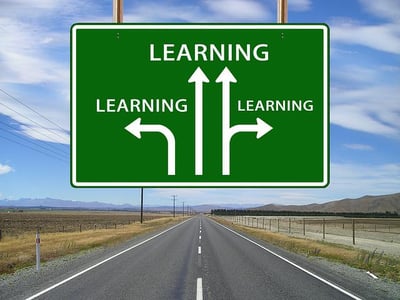 Here's the roadmap for what you'll learn in AP Precalc.
The AP Precalculus Curriculum
At this point you may be wondering, is Precalc an AP class like any other, or are there major differences I need to know about?
The good news is there won't be any wildly different format changes for AP Precalculus. If you've ever taken an AP class before, you can expect this one to work in the same way: you'll learn the topics required by the College Board, and at the end of the class you'll take a test. If you score high enough on the test, you get college credit.
The course teaches students to develop and apply three overall mathematical practices, each of which is associated with a certain necessary calculus-based skill:
Practice 1: Procedural and Symbolic Fluency
Practice 2: Multiple Representations
Practice 3: Communication and Reasoning


With those skills in mind, the AP Precalculus curriculum is currently divided into four units:
Unit 1: Polynomial and Rational Functions
Unit 2: Exponential and Logarithmic Functions
Unit 3: Trigonometric and Polar Functions
Unit 4: Functions Involving Parameters, Vectors, and Matrices


We'll update you on more of what to expect as soon as the College Board releases a detailed syllabus and course overview. In the meantime, you can take a look at the AP Calculus course description to get an idea of how the unit breakdown works there.
Just remember that the AP Precalculus class will cover the basic functions in more depth to prepare you for upper-level classes later, so don't let the additional units in AP Calculus overwhelm you!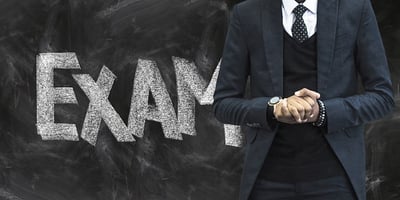 It's never too early to start prepping for the AP Precalc exam!
The AP Precalculus Test
The final Precalculus test will be three hours long, and will be divided up into two sections like other AP exams–one section of multiple choice questions, and one for free-response. Each of these sections has two parts: one that requires a graphing calculator, and one that doesn't allow you to use a calculator.
While we don't yet know what the test questions will look like, we do know how the two sections will be broken down:


| | | | | |
| --- | --- | --- | --- | --- |
| Section | Question Type | Number of Questions | Exam Weighting | Timing |
| l | Multiple Choice | | | |
| | Part A: No Calculator | 36 | 50% | 80 minutes |
| | Part B: Calculator Required | 12 | 16.6% | 40 minutes |
| ll | Free-Response | | | |
| | Part A: No Calculator | 2 | 16.6% | 30 minutes |
| | Part B: Calculator Required | 2 | 16.6% | 30 minutes |
Right now there isn't an official AP Precalculus practice test, since the course design is still so new. But if you're curious to see what practice materials might be helpful in the future, take a look at our article on AP Calculus AB practice tests and questions.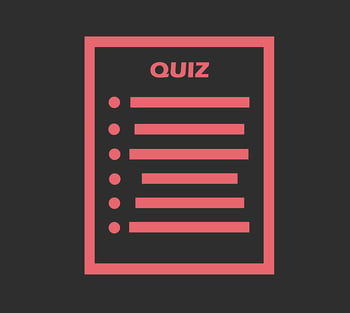 Who Should Take AP Precalculus?
Whether or not you're a math superstar or interested in STEM, AP math classes can challenge you to learn more and prepare you for college. So, is Precalc an AP class you should consider taking? Answer the following questions to find out!


Are you planning to go to college and want to avoid getting placed into remedial math classes?
Do you want to earn college math credits while you're still in high school?
Are you worried about keeping up with college-level math, and want to take a capstone math course your senior year to make sure you're ready?
Are you a high school freshman or sophomore who wants to take Calculus before you get to college, but needs some extra prep first?
Do you want to major in a STEM field in college but haven't had access to other advanced math courses in your high school?
Are you considering a STEM major in college and want to be prepared if you decide to go that direction?
Do you want to challenge yourself to go above and beyond what you've done before in math?


If you answered yes to any of these questions, AP Precalculus could be a good class to include in your schedule!
The Big Takeaways
Since math is such a huge barrier to many students in college, the overall goal here is to remove that barrier before you ever get to college.
The new class will cover all the basics of calculus in-depth–like polynomial and logarithmic functions–to help students prepare for college-level math while still in high school. The course is designed to open up more pathways for students who may want to major in a STEM field in college but may not have had the opportunity to take advanced math previously.
But whether you're interested in STEM, or just want to land some college math credit, this class could be for you. So get ready for AP Precalculus 2023!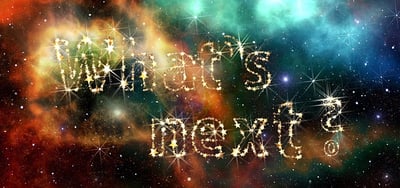 What's Next?
If you're interested in AP Precalc but not sure what an AP class is, we've got you covered. This guide will explain what AP classes are, and why you might take them.
There are more AP classes out there than AP Precalc! Check out this complete list of AP courses and exams to help you plan your schedule.
AP exams can be tough, so if you want to do well, you'll need to put together a plan. This five-step plan for AP exam study sessions can help you get ready for test day!
Looking for help studying for your AP exam?
Our one-on-one online AP tutoring services can help you prepare for your AP exams. Get matched with a top tutor who got a high score on the exam you're studying for!
Have friends who also need help with test prep?
Share this article!
About the Author
Ashley Sufflé Robinson has a Ph.D. in 19th Century English Literature. As a content writer for PrepScholar, Ashley is passionate about giving college-bound students the in-depth information they need to get into the school of their dreams.
Get Free Guides
to Boost Your SAT/ACT