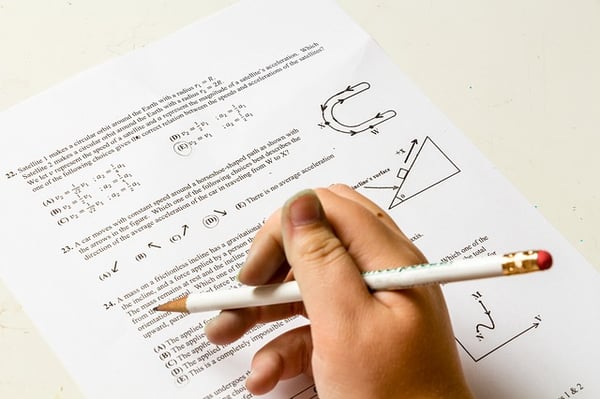 Shortly after the conclusion of the August 2018 SAT, rumors started to circulate that there was a problem with the test that gave some students an unfair advantage.
The basic gist of the complaint is that the test given on August 25 in the United States was actually the same exact exam that had been given internationally in October 2017.
This accusation raised the concern that some students would have had a leg up on others, since they may have seen the questions before, either because they took the exam when it was offered internationally or because they used the previous exam's questions to study for the August 2018 test.
Let's take a look at what really happened with the August 2018 SAT and what that means for you as a test-taker.
Was There Actually Cheating on the August SAT?
Students in the United States took the SAT on August 25. Almost immediately after that test was over, messages started to circulate across social media. These posts basically said that the questions given on the August 25 SAT were the same as those questions that were on the international SAT delivered in October 2017.
Since then, angry students and parents have taken to Reddit and started a petition asking for College Board to invalidate the scores from the August 2018 test.
People are worried that certain students had an unfair advantage for the most recent SAT, since there's a chance that they either took the given test once before or accessed a leaked test for practice.
For its part, College Board hasn't come out and acknowledged whether or not the tests were duplicates, but did state that it is taking "quality control steps" to make sure cheating hasn't occurred.
Has Cheating on the August SAT Happened Before?
If this situation is your first experience with potential SAT scoring drama, it may seem really shocking and scary. You might be wondering how big of a deal this score discrepancy actually is. There's actually a lot of precedent for SAT scoring controversy.
Sections (or entire tests) of the SAT have been reused before. Oftentimes, international SATs are recycled versions of tests that were previously given in the United States. While there are lots of security measures in place to make sure that no students have an unfair advantage, there have been times when students and teachers have tried to learn about the questions on the US SATs to get a leg up on their test prep. When College Board discovers this cheating, the scores are invalidated.
There's also been talk about College Board reusing whole sections on different US tests. One poster on Reddit suggested that College Board reused June 2017 questions on the November 2017 test. These scores weren't invalidated, however.
According to College Board, it's really expensive to produce a validated SAT. Before each exam is released to the public, it goes through rigorous quality control tests, which take a lot of time and effort. Reusing a test that has already passed these markers saves College Board time and money.
Similarly, reusing tests helps to calibrate scores. The more students that are able to take a specific SAT, the more College Board is able to tell the true difficulty level of questions, as well as what below-average, average, and above-average scores are.
It's fairly common that SAT questions get reused and repurposed. This incident is, however, the first time that international tests were used in the US, rather than the other way around.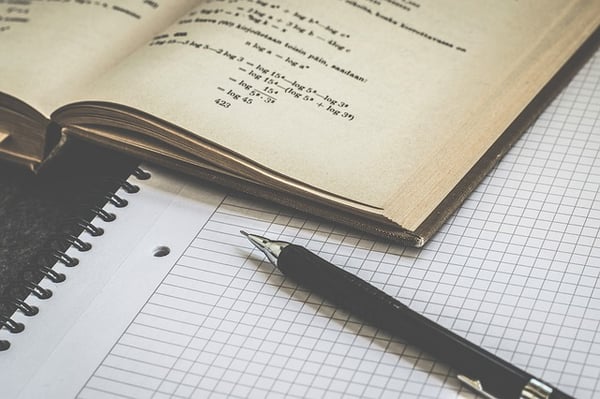 What's Going to Happen With the August 2018 SAT Scores?
Now that we know that test question controversy has happened before, you might be wondering what happens next.
While College Board hasn't yet acknowledged that there was an issue with the tests or indicated what its actions will be, we have a pretty good idea of what will occur.
If we had to guess, though, here's what we think will happen:
We doubt that College Board will cancel any US test taker scores. The August SAT is a hugely important part of the admissions process. Canceling those scores will cause a big disruption for tens of thousands of students. Not to mention, canceling that many scores would also be pretty embarrassing for College Board.
College Board may take steps to crack down on international student cheating, particularly if it sees scores that don't make sense because they're too high.
We just have to wait and see what College Board decides as it tries to determine unfair advantages.
What Should I Do If I Took the August 2018 SAT?
If you took the August SAT, don't panic! The best thing to do right now is just to wait and pretend like this whole thing didn't happen.
College Board knows that it needs to make a decision soon to give students the time to prepare for the October test, so you can expect to hear something in the next few weeks.
In the meantime, work on the other parts of your college application, like your college essay, while you wait to hear.
What's Next?
Interested in learning more about cheating on the SAT? We've broken down the past SAT cheating controversies several times on our blog. You can read about the time SAT scores of students in South Korea were invalidated or about an SAT cheating scandal that swept across the US in 2015.
If you're worried about your August 2018 SAT scores being invalidated, don't panic. College Board will announce its decision soon. In the meantime, we recommend focusing on other parts of your application, like your college essay. Click here to learn how to write a strong college essay.
Want to improve your SAT score by 160 points? We have the industry's leading SAT prep program. Built by Harvard grads and SAT full scorers, the program learns your strengths and weaknesses through advanced statistics, then customizes your prep program to you so you get the most effective prep possible.
Check out our 5-day free trial today:
Have friends who also need help with test prep?
Share this article!
About the Author
Hayley Milliman is a former teacher turned writer who blogs about education, history, and technology. When she was a teacher, Hayley's students regularly scored in the 99th percentile thanks to her passion for making topics digestible and accessible. In addition to her work for PrepScholar, Hayley is the author of Museum Hack's Guide to History's Fiercest Females.
Get Free Guides
to Boost Your SAT/ACT