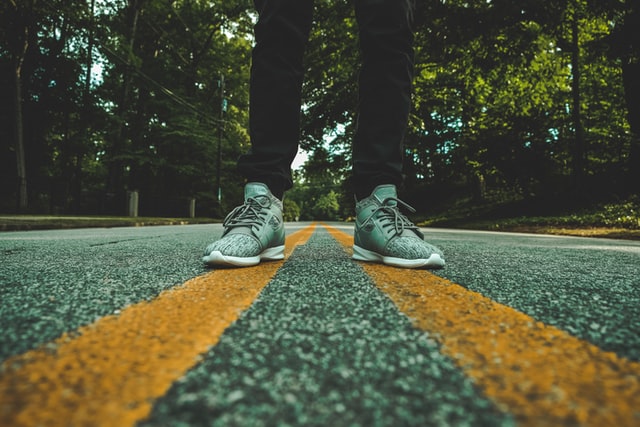 If you're preparing for the ACT or you've taken the ACT, you probably want to know what score you need to get into college. What's an average ACT score for colleges? Do you need to do better than average to go to college?
In this article, I'll explain average ACT scores and what they mean for you. Find out how to calculate the score you need to give yourself the best chance to get into your dream school.
What Is the Average ACT Score for Colleges?
The national average ACT scores stay roughly the same from year to year. Generally, the average is released for high school seniors each year. For the class of 2015, these were the average section and composite scores:
Composite: 21.0

English: 20.4

Reading: 21.4

Math: 20.8


Science: 20.9
Because these averages are for all high school seniors who took the test and not for college-bound seniors, these scores may not be incredibly helpful for you. Some states require all students, even those who don't plan to attend college, to take the ACT. However, when you apply to college, you're being compared against other applicants, not against all high school seniors.

How to Find the Average ACT Score of a Specific College
While you may want to know how your ACT score stacks up against others who take the test, what really matters is how your score compares to other applicants of the colleges you apply to.
Even though a 29 is well above the national average, a 29 is significantly below the average ACT for Ivy League schools. Therefore, even though a 29 is a very good score, you'll be at a competitive disadvantage if you apply to any Ivy League school with a 29. On the other hand, if you apply to Cal States, a 29 will exceed the average of any California State University campus, and you'll improve your chances of getting accepted if you that's your composite score.
You can find the average ACT scores of different colleges in the PrepScholar database by googling "prepscholar (name of school) ACT" to find a school's profile. On the school profile, you can see its average GPA, average ACT score, and acceptance rate.
For example, according to the PrepScholar database, the average ACT score for Berkeley is a 30. Also, Berkeley's average GPA is a 3.86 and its acceptance rate is 18%.

The University of Oklahoma has an average ACT score of 26, an average GPA of 3.59, and an acceptance rate of 80%.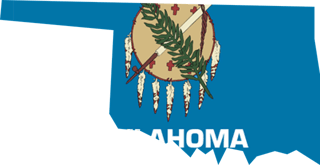 What Does the Average ACT Score of a College Mean to You?
If you want to get into a certain school, your ACT score should be comparable to the average score for the college's admits.
To give yourself the best chance of gaining admission to a specific school, we recommend that your goal should be to get at least a 75th percentile score for that college. The 75th percentile score for Berkeley is a 33; therefore, if you want to go to Berkeley, your target score should be a 33. Because Berkeley's acceptance rate is only around 18%, you should try to surpass its average score to have a decent shot of gaining admission.
Similiarly, the 75th percentile score for Oklahoma is a 29. If you dream of becoming a Sooner, you should shoot for a 29 on your ACT.
Furthermore, because a certain number of spots will go to athletes, legacies, and children of big-time donors, your qualifications may have to be better than average if you aren't in one of these categories.
What If You Don't Get Your Target Score?
If you don't get the 75th percentile score or even the average ACT score for a specific college, that doesn't necessarily mean that you have no chance of getting accepted.
However, if you still have time to reach your target score, it's probably in your best interest to study and attempt to improve your score.
You can compensate for lower test scores with a higher GPA. Generally, schools place a greater emphasis on your transcript than on your standardized test scores.
Also, on each school's profile in the PrepScholar database, you can use our admissions calculator by entering your GPA and ACT score to get an estimate of your chances of gaining admission to that school.
Furthermore, keep in mind that colleges tend to use holistic admissions, meaning that everything is considered when colleges determine whom to admit. They'll evaluate your transcript, test scores, extracurricular activities, recommendations, application essays, and any other factors that admissions officers deem relevant. If you've faced any significant obstacles or you're from an impoverished background, colleges will also take this into account.
Just because you don't reach your target score doesn't necessarily mean that you have no chance to get admitted. However, while most colleges don't claim to have a minimum ACT score, if your score isn't close to the average score for a particular school, you may have virtually no chance of getting accepted.

Even if you have great grades and stellar extracurricular accomplishments, you probably don't have a realistic shot of getting into Princeton if your ACT score is lower than 20. While standardized tests aren't the only determining factor in college admissions, most colleges use the ACT to ensure that you're capable of succeeding academically.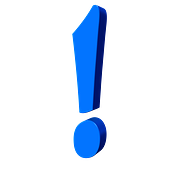 Your ACT score matters!
What's Next?
Now that you know more about average ACT scores, learn more about the scores you need to get into the Ivy League and top colleges.
If you've already taken the ACT, find out if you should retake the test.
Finally, not only do we have information about the average ACT scores for colleges, but also we've given you the average ACT scores by state.
Want to improve your ACT score by 4+ points? Download our free guide to the top 5 strategies you need in your prep to improve your ACT score dramatically.
Have friends who also need help with test prep?
Share this article!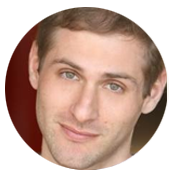 About the Author
Justin has extensive experience teaching SAT prep and guiding high school students through the college admissions and selection process. He is firmly committed to improving equity in education and helping students to reach their educational goals. Justin received an athletic scholarship for gymnastics at Stanford University and graduated with a BA in American Studies.
Get Free Guides
to Boost Your SAT/ACT