Are you aiming to attend an Ivy League school? What are the ACT/SAT scores that Ivy League universities Brown, Columbia, Cornell, Dartmouth, Harvard, Princeton, UPenn, and Yale look for? Here, we look at what test scores these eight highly selective schools consider good, as well as what scores are borderline.
Disclaimer: SAT/ACT Scores Aren't Everything
When you apply to an Ivy League school, they'll be looking at many other admission factors beyond just your SAT or ACT score. In fact, if you were to ask any of these schools' directors of admissions whether a perfect score would guarantee you admission, the answer would be a big, fat NO. You need more than a perfect SAT or ACT score to get into an Ivy League school.
Ivy League schools look for strong test scores as well as strong recommendations, extracurriculars, and GPAs, which I'll call "Other Factors." If you have a great SAT/ACT score, then you can get away with merely excellent Other Factors. If you're at the bottom of the range, though, you'll definitely need a superstar rating in Other Factors. Keep this in mind as you read this article.
Exclusive Free Bonus: Click here to download a free step-by-step guide on finding your personal SAT/ACT score target. Once you go through these steps, you'll know exactly what score you need to aim for.
What's a Good SAT/ACT Score for the Ivy League?

An SAT score of 1590 (out of 1600) or ACT score of 35 (out of 36) will place you right in the top 25% for most Ivy League schools, whereas an SAT score of 1470 or ACT score of 31 would put you at the boundary of the bottom 25%. Thus, you can interpret your score as follows:
1590 SAT/35 ACT or higher: You don't need to improve your SAT/ACT scores. Work on making sure you don't have any weaknesses in the rest of your college app.
1470 SAT/31 ACT or lower: Your SAT/ACT score is going to be very limiting. You need to improve your score, and at the same time make sure you have at least one additional super strong component of your college app. Check out our article on what to do with a low ACT/SAT score for tips.
Now, let's look at the 25th and 75th percentile SAT/ACT scores for all Ivy League schools:
If you're scoring lower than the 25th percentile on either the SAT or ACT, you'll have a really tough time getting accepted to an Ivy League school. Unfortunately, you just won't measure up to all of the other highly-qualified applicants who have extremely impressive SAT/ACT scores.
Clearly, these are very high standards. In fact, all 75th percentile scores for Ivy League schools are in the 99th percentile nationwide. To be in the top of the the Ivy League application pool, you'll need to be one of the top 1% of students in the country!
What's a Good SAT/ACT Score for YOU?
While these SAT/ACT scores for the Ivy League are standard guidelines, everyone has a different target score depending on the schools they're planning to apply to. This means you'll need to know the SAT/ACT score target that's right for you. But how do you figure this out?
Your target SAT/ACT score will be based on the colleges you're planning to apply to. You'll need to find the average SAT/ACT scores of admitted students for all the schools you're interested in attending, specifically their 75th percentile scores. You'll want to aim for the 75th percentile to give yourself the best shot of getting in to these schools. You can find this information on the school's admission page or you can Google "[Name of School] PrepScholar [SAT or ACT]" to get it. So, for example, if you want to know SAT scores for NYU, you'd Google "NYU PrepScholar SAT."
Once you've found these scores for all the schools you're thinking about applying to, find the highest 75th percentile score on the list. That's the goal score you're aiming for!
For a more in-depth explanation and blank charts you can fill in with school scores, you can also click the link below and enter your email address to get a free step-by-step guide on how to calculate your personal SAT/ACT goal score.
What's Next?
Want expert tips on how to get into the Ivy League? Read our famous guide on how to get into Harvard and the Ivy League, written by a Harvard alum.
Curious how Ivy League schools compare with one another? Take a look at our in-depth analysis of the Ivy League rankings and learn what these numbers mean for you.
What's a good SAT/ACT score for non-Ivy League schools? Our comprehensive guides explain what a good ACT score and good SAT score is depending on the schools you're applying to.
Want to improve your SAT score by 160 points or your ACT score by 4 points? We've written a guide for each test about the top 5 strategies you must be using to have a shot at improving your score. Download it for free now:
Have friends who also need help with test prep?
Share this article!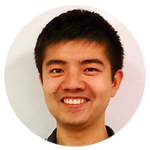 About the Author
Fred is co-founder of PrepScholar. He scored a perfect score on the SAT and is passionate about sharing information with aspiring students. Fred graduated from Harvard University with a Bachelor's in Mathematics and a PhD in Economics.
Get Free Guides
to Boost Your SAT/ACT