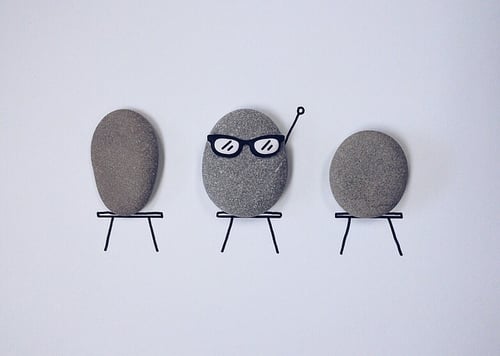 Studying for the ACT on your own can be intimidating, especially if you've never taken a test like it before. Fortunately, there's always the option of enrolling in an ACT prep class.
We go over the five best ACT prep courses and explain their biggest pros and cons. Then, we give you four tips for ensuring you get the most out of the ACT prep class you decide to take.
Review: What Makes a Good ACT Course?
Before we introduce our choices for the five best ACT prep courses, let's review the basic qualities that characterize a great ACT class.
First, the best ACT classes will be small, ideally with 10 or fewer students in them. A smaller class size means you'll have more opportunities to ask questions and get some personal, one-on-one support from your teacher. A small ACT prep class also allows the teacher to better tailor the curriculum to their students so they can work on improving their biggest weaknesses.
Speaking of teachers, a great ACT prep class will be led by an expert teacher who got a super-high ACT score. For example, all of our ACT classes at PrepScholar are taught only by those who earned a 99th percentile score on the ACT.
Next, your ACT class should give out high-quality homework assignments and/or additional prep materials that you can use between sessions. This way you'll be able to keep on practicing and honing what you've learned in the class.
Lastly, the best ACT prep classes will offer guaranteed score results, meaning that you should be able to hit a particular score threshold or raise your score by a certain number of points. When an ACT class guarantees that students will perform better on the exam, it's essentially telling you that the class can and will work for a wide array of students and learning styles.
Guaranteed scores also emphasize how confident the class is in its teaching methods: if you don't get the promised results, you'll get all or most of your money back.
To learn more about what generally makes for a good ACT/SAT prep class, check out our in-depth guide.
The 5 Best ACT Prep Courses
You now know the general characteristics to be on the lookout for when picking an ACT prep class. Here, we introduce to you our picks for the five best ACT prep classes.

Price: $895 ($498 for existing PrepScholar students)
Format: Online
At PrepScholar, we offer a highly effective online ACT prep class that promises a 4-point or higher increase in your ACT score or your money back.
Classes are conducted live in a virtual classroom that allows you to communicate directly with your teacher and classmates via audio and video chat. This means that you can raise your hand, ask the teacher questions, and analyze concepts and practice problems using an interactive whiteboard.
Our curriculum consists of a 90-minute diagnostic test, an overview of important exam topics such as English grammar and algebra, and an analysis of essential test-taking strategies. You'll also take two practice tests throughout the program to gauge your progress.
PrepScholar's ACT class lasts anywhere from two to five weeks, depending on the schedule you select. You'll also receive one-year access to our Complete Prep ACT program to help you continue studying for the exam on your own time using realistic, expert prep materials.
Pros
Classes are capped at just nine students, giving you numerous chances to ask your teacher questions and get one-on-one guidance with your prep.
All homework is adaptive and tailored to students' individual needs. Assignments can be accessed through our online Complete Prep ACT program, which you'll have access to for one year after sign-up. You can study at your own pace, too.
Students can continue their ACT prep by taking Advanced Classes, which help you push your score even higher.
If you don't increase your ACT score by 4+ points, you'll get a full refund for the class.
Cons
Our ACT prep classes are only available online, so if you'd rather take an in-person class, you might not be a huge fan of our program. That said, we've worked diligently to make the class as natural as possible: with audio and video chat, you'll be able to see the teacher and your classmates and hold conversations with them

—

just as you do in a real classroom.
While you only get nine total hours of actual classroom time, we give you tons of high-quality homework assignments and access to our online Complete Prep program. ACT classes are set up for efficiency: you'll never waste any class time doing practice problems

—

this is all done between sessions to give students more time to discuss answers and answer explanations, review key concepts, and ask questions.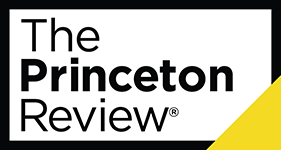 Price: $749
Format: Blended (in-person and online)
A popular and well-known test-prep company, The Princeton Review offers an array of quality ACT prep materials and classes, most notably its ACT Ultimate course. Students in this blended class get 18 hours of live instruction (in-person and/or online) and unlimited access to ACT Advantage LiveOnline classes.
This ACT program can range from 10 days to about two months depending on the schedule you pick and whether you decide to take in-person or online classes.
Pros
Because this ACT prep course offers both in-person and online sessions, it'll appeal to many different types of students and learning styles.
This prep class tailors homework assignments so students can zero in on their weaknesses. Students also get a customized study plan to follow, similar to what we offer at PrepScholar.
The Princeton Review offers an incredible breadth of online resources, from prep books to drills, on-demand lessons, and practice questions. In addition, you'll get extra resources you can use for SAT and PSAT prep.
Cons
There's no minimum ACT score required of teachers. As a result, you're not guaranteed to have a teacher who's a certified ACT expert. With PrepScholar Classes, all of our ACT teachers scored in the 99th percentile on the exam and completed intensive training.
Some classes have more than 20 students in them, making it difficult to ask questions and get personalized, individual guidance from your teacher. Our PrepScholar ACT classes, on the other hand, are always capped at nine students, so you'll never have this problem.
Although getting free ACT books with this prep class might sound great, it's important to note that no Princeton Review books made our 2019 list of the best ACT prep books. The main reason for this is that their ACT practice questions are often too conceptually simple for those who are aiming to get high scores on the exam.

Price: From $899 for Live Online, from $1,299 for Live Online PLUS
Format: Online
Kaplan, like The Princeton Review, is a popular leader in test prep, and it has two great options for ACT classes: Live Online ACT Prep and Live Online ACT Prep PLUS.
In both classes, you get 18 hours of core instruction and 14 hours of elective classes, which are available through the ACT Channel. The main curriculum includes two full-length ACT practice tests (one diagnostic), a comprehensive review of every test section and the major concepts, and a close look at key strategies for test day.
The length of these courses can vary significantly, from 10 days to eight weeks.
Pros
All Kaplan ACT course teachers scored above the 90th percentile on the ACT, so you can rest assured that whoever teaches the course knows what they're talking about. But this isn't as good as what you get with PrepScholar: all of our teachers scored in the 99th percentile.
You'll get access to a big number of additional prep resources, including 14 hours of live, online classes; several practice tests and quizzes; 25+ hours of on-demand lessons; and ACT prep books. With the PLUS course, you also get three hours of one-on-one coaching.
Kaplan guarantees you'll get a higher ACT score or your money back. While this promise is solid, it's not nearly as impressive as our 4-point guarantee at PrepScholar.
Cons
Classes can have as many as 50 students in them, making it pretty difficult to get one-on-one assistance from the teacher. PrepScholar's ACT prep classes are always small so you can ask as many questions as you need to and interact directly with your teacher and peers.
The curriculum isn't tailored to students, meaning you won't get the chance to discuss or analyze the exam strategies or content areas you specifically are struggling with. By contrast, our ACT classes at PrepScholar are tailored to address students' individual weaknesses.
Kaplan doesn't offer in-person ACT classes (as it does with the SAT), so if you would prefer a more traditional classroom setting, you might not like the way this program is set up.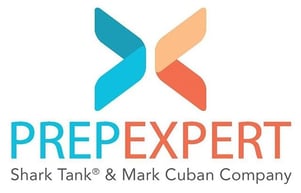 Price: $899
Format: Online
Prep Expert isn't as well known as Kaplan or The Princeton Review, but it's got an excellent online six-week ACT prep class to make up for what it lacks in branding.
Students in this course take two three-hour classes a week for a total of 36 live classroom hours. They're also required to take a full-length ACT practice test once a week.
Pros
All Prep Expert teachers scored in the 99th percentile on the test, so you can be sure you'll have an expert instructor who knows the ACT inside and out.
You're guaranteed to raise your ACT score by 4+ points or you'll get a full refund for the course. This is the same score guarantee we have at PrepScholar.
The course assigns students regular homework and ACT practice tests to ensure they are practicing what they've learned and are getting used to the content and structure of the test. Unlike what we do at PrepScholar, however, these assignments aren't specifically tailored to students' strengths and weaknesses (more on this below).
Cons
The class syllabus isn't tailored to students' individual needs—everyone is simply going over the same topics at the same pace, and there's little, if any, time to zero in on your own weaknesses.
There aren't many additional resources students can use in their prep. You get a ton of classroom time, but with less prep to do on your own besides some homework and practice tests, you won't get the chance to really crack down on your weak spots. With PrepScholar's ACT class, we offer one-year access to our Complete Prep ACT program, which provides you with a huge array of practice questions, tests, and test-taking tips.
Some classes have more than 40 students in them, which can make it difficult to interact with your teacher and classmates, ask questions, and get the individual guidance you need.

PowerScore Live Online ACT Prep Courses
Price: $495 for Live Online, $350 for Live Online Accelerated
Format: Online
PowerScore offers two solid options for live, online ACT prep classes: the Live Online ACT Course and the Live Online Accelerated ACT Course.
The basic Live Online course consists of 24 hours of instruction (as eight three-hour lessons) and a curriculum that takes an in-depth approach to each section of the ACT. Students also get regular homework assignments. The program lasts three and a half weeks, with twice-a-week classes.
Meanwhile, the Live Online Accelerated course is far shorter—just eight days—and consists of 12 hours of online instruction. This class follows a condensed version of the curriculum above.
Both classes provide you with a combination of ACT books and online course materials, which are available through the PowerScore ACT Online Student Center.
Pros
These prep classes are some of the cheapest ACT courses you can find, costing $350 for the Accelerated course and $495 for the regular one. If you have a tight budget, PowerScore is a decent option to consider. Just remember that cheaper doesn't always mean better!
All teachers scored in at least the 95th percentile on the ACT and are trained extensively before they're allowed to teach online classes. While these are pretty great standards, we at PrepScholar are even stricter: all of our teachers scored in the 99th percentile.
You can access archived recorded sessions of previous classes you've taken, which is a handy feature for those who'd like to go back and listen to how the teacher explained some particular test concept or practice problem.
PowerScore guarantees that students will improve their ACT scores by 3 or 4 points (3 for the Accelerated course) or you get to retake the class for free. With PrepScholar, though, you get a full refund

—you don't need to take our class again if it's not for you!
Cons
Classes and homework aren't customized based on students' needs, so you won't get to focus on what you need to study the most. However, you can sort of tailor your ACT prep by using the online resources (such as flashcards and practice questions) you get with the class. By comparison, PrepScholar's ACT class syllabus is completely tailored to its students.
You don't get any face-to-face, direct interaction with the teacher. Classes use chat box communication, which can make it hard to ask questions and make deeper connections with your teacher and classmates. PrepScholar's ACT classes use audio and video chat so you can see the entire class and participate by raising your hand and speaking openly.
Class schedule options are somewhat limited compared with what's offered by other test-prep companies.
How to Make the Most of Your ACT Prep Class: 4 Tips
So you've picked an ACT prep class to enroll in. Great! But before you start, think deeply about the following tips, which will ensure that you get the most out of your ACT class.
#1: Stay Focused and Committed
One key factor that will determine whether your ACT class is worth its price is how committed you are to the course and to doing well on the exam.
As you know, ACT prep classes can cost a decent sum of money, so even if you're not that into the particular class you've chosen, you should still try to make an effort to attend all sessions and keep up with any homework assignments and practice tests given to you.
If, for some reason, the schedule you initially chose doesn't work for you anymore, then try to get in contact with the test-prep company that runs your course and see whether you can switch to a different schedule that works better for you.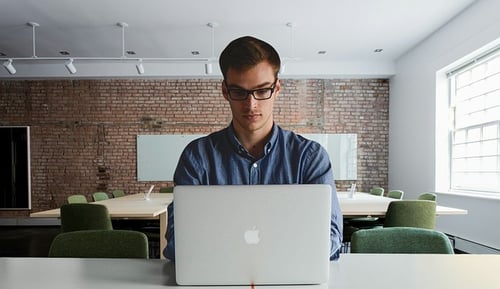 #2: Don't Be Afraid to Ask Questions
ACT classes are meant to teach you what you need to know to ace the exam, so if you're struggling to understand a particular concept, strategy, or answer explanation, do not hesitate to ask your teacher. That's what they're there for after all!
Try not to feel embarrassed whenever you ask for clarification on something—even if you think the answer might be fairly straightforward. It's not like the ACT is the easiest test in the world, and your teacher knows this.
PrepScholar's ACT classes set aside time for students to ask the teacher questions about the test.
Just remember that ultimately you're not alone if you're struggling with any part of your ACT prep, no matter how small or big it might be. Take advantage of the fact that you have an expert who is specifically meant to support and help you.
#3: Use Those Extra (Online) Resources
The best ACT prep classes will offer you tons of additional study materials, such as books, practice questions, and video lessons, that you can use on your own time while not in class.
Most likely, unless these resources are being used for homework assignments, you won't actually be required to access them—but you should definitely take advantage of everything you get with your ACT prep class, especially considering the fact that you're really not paying for just the classes but also the resources that come with them!
#4: Continue Practicing, Even After the Course
Even after the class finishes, keep making time in your own schedule to prep for the ACT. It's best to continue using any study resources that came with your class, such as an online prep program or realistic practice questions.
For example, with PrepScholar Classes, you get one-year access to our Complete Prep ACT online program, which you can (and should!) use long after classes end. Doing this ensures that you'll stay sharp for test day and will be able to get down any concepts or strategies you might've still been struggling with at the end of the course.
What's Next?
Not sure which ACT prep class to choose? Our four essential tips for finding the best ACT class for you will tell you everything you need to know.
What's a good budget to have for an ACT prep class? The truth is that it really depends on the goal score you have and when you want to take the ACT. Our guide to budgeting for an ACT prep course goes over what you must consider to find your ideal price point.
Considering taking the SAT instead? Then check out our guide to the best SAT courses.
Want to improve your ACT score by 4 points?
Check out our best-in-class online ACT prep classes. We guarantee your money back if you don't improve your ACT score by 4 points or more.
Our classes are entirely online, and they're taught by ACT experts. If you liked this article, you'll love our classes. Along with expert-led classes, you'll get personalized homework with thousands of practice problems organized by individual skills so you learn most effectively. We'll also give you a step-by-step, custom program to follow so you'll never be confused about what to study next.
Try it risk-free today:
Have friends who also need help with test prep?
Share this article!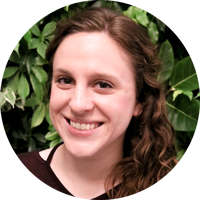 About the Author
Hannah received her MA in Japanese Studies from the University of Michigan and holds a bachelor's degree from the University of Southern California. From 2013 to 2015, she taught English in Japan via the JET Program. She is passionate about education, writing, and travel.
Get Free Guides
to Boost Your SAT/ACT