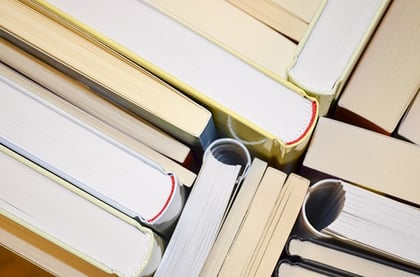 The more challenging the subject, the more helpful it is to have a good review book. Since AP Chemistry is considered one of the most difficult classes in the AP canon, it's smart to pick up some additional resources to aid in your studying.
There are quite a few popular review books out there, but some are more useful than others. In this guide, I'll provide detailed descriptions of the best AP Chemistry review books so you can choose the right one based on your needs as a student.
What's in This Guide?
These are my recommendations for the best books students can use to prepare for the AP Chemistry exam (and review concepts throughout the year). For each book, I'll list pros and cons, sum up my opinions, and provide a rating out of 10 based on how helpful it is for students.
The first three AP Chemistry books are your best bets for a comprehensive and effective review of the course material. The last two supplemental review books are ones that you might consider buying for extra practice materials or additional study strategies on top of a couple of the more essential review books.
At the end of this article, I'll sum up my findings and tell you which review book or books you should get based on your goals, studying timeline, and familiarity with the material.
The Best AP Chemistry Book for Long-Term Review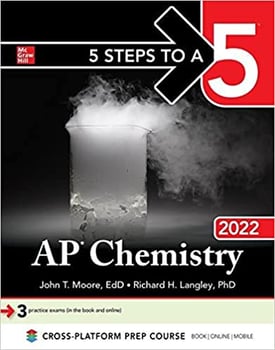 Pros
Three practice tests
Provides study plans that you can customize to fit your needs
Gives you access to an AP Planner app that can be used alongside the book (the app also includes daily assignments and extra practice questions)
Important equations are listed at the beginning of each content chapter
Sticks to covering only what you need to know for the test
Has friendly and understandable explanations of complex concepts
Practice quizzes and a glossary are included at the end of each chapter
Cons
A few typos in the questions and answer explanations
Summary
This might be the best AP Chemistry review book available. It's aligned well with the current format of the test, and it isn't too skimpy or too dense with information. It also provides great instructions for structuring your studying, which is helpful if you consider yourself less of an organized student. The elite version of the book--which we've listed here--also includes five-minute activities designed to reinforce core concepts.
Rating: 9.5/10
The Best AP Chemistry Book for Short-Term Review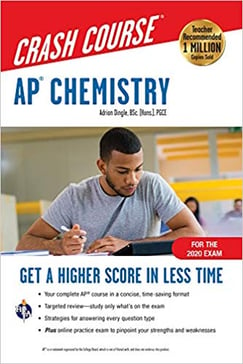 Pros
Good test-taking tips for both multiple-choice and free-response questions
Focuses exclusively on what you need to know for the exam
Thorough in its explanations while sticking to the point and not becoming too long-winded
Aligns well with the most recent updates to the AP Chemistry curriculum
Cons
Doesn't offer many practice materials
May have too narrow of a focus for students who want a review book that will help them on smaller in-class tests
Summary
This is a strong AP Chemistry review book due to its intense focus on the most important concepts to understand before the test. There's a reason why it's called "Crash Course": it's meant to be used for a quick review, so it covers the material as efficiently as possible without any fluff. If you're looking for help with more specific in-class assignments, you should probably supplement it with another book, but overall it's a great tool to have in your arsenal.
The only complaint I've seen is that, similar to 5 Steps to a 5, it doesn't contain a ton of practice problems. You may have to turn to additional resources to test your knowledge further.
Rating: 9/10
Looking for help studying for your AP exam?
Our one-on-one online AP tutoring services can help you prepare for your AP exams. Get matched with a top tutor who got a high score on the exam you're studying for!
The Best Book for Practice Questions: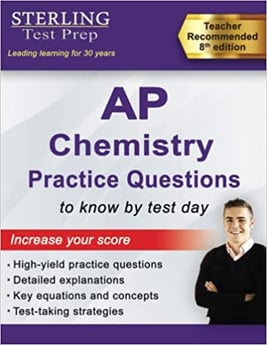 Pros
900 practice questions
Great coverage of all the topics and types of questions you'll see on the exam
Useful test-taking tips at the beginning
Online resources frequently and consistently updated (every 4-6 weeks) with user feedback!
Cons
It's basically just practice questions with a couple of testing tips, so there's no content overview or advice on how to structure your studying
This book was originally published in 2017 and hasn't been updated since. (It's just gotten a new cover every year.)
Quite expensive compared to other resources (although you can buy older versions for significantly less money)
Summary
This book is exactly what it says it is. It's an awesome practice resource that can be used alongside other review books. It's also great if you already feel confident about the concepts but are looking for some extra practice.
Rating: 8/10 for quality of questions, but you need to get another review book if you still don't fully understand the material
Supplementary AP Chemistry Review Books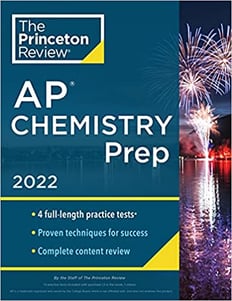 Pros
Good advice on how to create a study plan and approach different types of questions
Content is organized by the six "Big Ideas" of the course (major themes of AP Chemistry that were established in the most recent updates to the curriculum)
Four full-length practice tests as well as practice multiple-choice and free-response questions at the end of each content chapter
Sticks to what you actually need to know for the exam
Practice problems are high-quality and replicate the content of the exam fairly well
Cons
Some students complain that it's too sparse on answer explanations, particularly for math calculations
It goes through the content relatively quickly and tends to skim the surface on a lot of topics
People have noted that there are some factual errors in the book
Summary
This book is good for practice problems and light review if you already have a solid handle on the material. It's not so good if you're still confused about complex concepts. Overall, it's a useful review book, but it's not one that will cover all of your bases if you're looking for more guidance.
Rating: 7/10

Pros
Six practice tests (three diagnostic tests, three full-length practice exams)
Helps you to effectively identify where you need improvement
Cons
Some errors in practice tests
Goes outside the scope of the material you need to know for the test so could be a bit of a time-waster
Questions more difficult than the real test (although this could be a positive depending on how you see things)
Hasn't been updated in several years
Summary
This review book has a big problem with errors in its practice tests. It also covers too much material, so it will over-prepare you for the AP exam. If you want a challenge and are really interested in chemistry, you could potentially benefit from this book, but I don't think it's as strong as the other titles on this list.
Rating: 5/10
Which AP Chemistry Book Is Best for YOU?
If you plan on buying a review book, you should make sure it fits your needs first. Most students will find the 5 Steps to to a 5 or Crash Course books helpful. I'd recommend 5 Steps to a 5 if you have at least a few months before the test and are still feeling confused about many of the concepts. Crash Course is better if you have less time to prepare and want a quicker review of everything you need to know.
If you get the Crash Course book, you should also consider buying the book of practice questions from Sterling Test Prep to hone your skills. In fact, I think anyone would benefit from having a book of practice questions as a resource in addition to a traditional review book.
The books from Princeton Review and Barron's are moderately helpful, but they wouldn't be my top choices. If you're an intense student and are interested in learning more detailed information about chemistry, you might like the Barron's book. If you're just looking for an efficient review of the topics on the test, however, it's not the best resource. Cracking the AP Chemistry exam is slightly more helpful, but it goes a little too far in the opposite direction and skims over some of the material. I don't recommend it for students who are still struggling with complex concepts in chemistry.
Overall, I think you should start with one or two of the first three books in this article, and branch out into the others if you need more practice materials!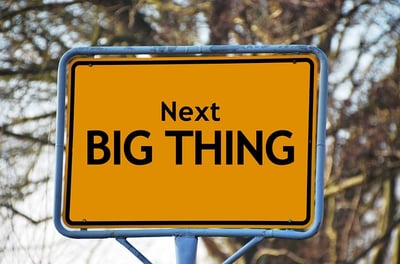 What's Next?
Read this article to learn more about the AP Chemistry exam, including its format, content, and scoring guidelines.
Need some help organizing your AP Chem studying? We have the ultimate AP Chemistry study guide and notes to study with, along with this primer on how to balance chemical equations.
Still not sure whether you should sign up for two or three AP classes next year? This guide will tell you how many AP classes to take based on your goals for college.
Considering the pre-med track in college? We have advice for how to start preparing for pre-med in high school here, along with this rundown of the 7 books you should read as a pre-med student.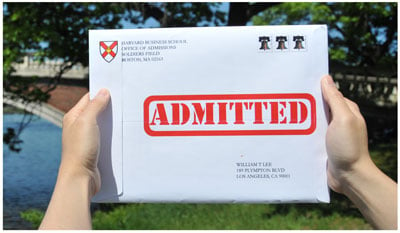 Want to build the best possible college application?
We can help. PrepScholar Admissions is the world's best admissions consulting service. We combine world-class admissions counselors with our data-driven, proprietary admissions strategies. We've overseen thousands of students get into their top choice schools, from state colleges to the Ivy League.
We know what kinds of students colleges want to admit. We want to get you admitted to your dream schools.
Learn more about PrepScholar Admissions to maximize your chance of getting in.
These recommendations are based solely on our knowledge and experience. If you purchase an item through one of our links, PrepScholar may receive a commission.
Have friends who also need help with test prep?
Share this article!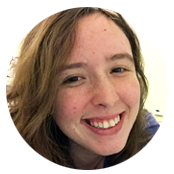 About the Author
Samantha is a blog content writer for PrepScholar. Her goal is to help students adopt a less stressful view of standardized testing and other academic challenges through her articles. Samantha is also passionate about art and graduated with honors from Dartmouth College as a Studio Art major in 2014. In high school, she earned a 2400 on the SAT, 5's on all seven of her AP tests, and was named a National Merit Scholar.
Get Free Guides
to Boost Your SAT/ACT