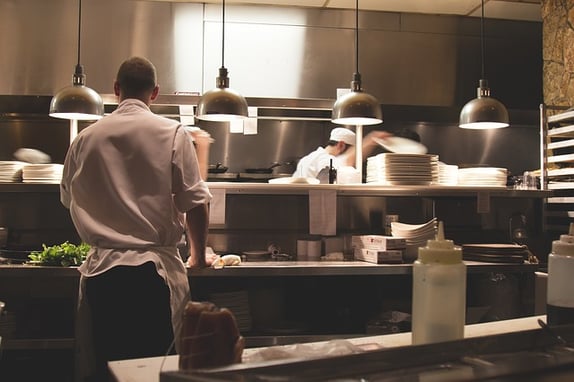 If you want a career as a chef, just trying out new recipes at home isn't going to cut it. You'll need to hone your skills through education, experience, or both.
One of the ways to become a chef is by attending culinary school. In this article, we'll outline what culinary schools are, who should attend them, and provide a list of the ten best culinary schools for prospective chefs.
What Are Culinary Schools?
Culinary schools provide professional, accredited courses related to cooking, creating recipes, decorating food, and more. When you attend culinary school, you'll learn all aspects of food preparation and service.
Culinary schools have different degrees and certificates based on what you studied.
What Degree Do You Get at a Culinary School?
You may associate culinary colleges with becoming a chef, but these schools actually offer a range of degrees. But what types of degrees can you get at a culinary school depends on the school you attend and the program you enroll in.
Some of the most popular culinary school programs include:
Culinary arts
Culinary management
International cuisines
Baking and pastry arts
Hospitality management
Restaurant management
Students with a culinary school degree have many job opportunities. You can become a chef, a baker, a food and beverage director, a resort manager, or something else entirely.
That being said, is a culinary school degree necessary to work in the food and beverage or hospitality industries?
Do You Need to Go to Culinary School to Be a Chef?
In short, no.
It's not mandatory to go to culinary school to become a chef.
In the culinary world, experience goes a long way. Many chefs get their start by accumulating industry experience as line cooks or other kitchen helpers.
That being said, going to culinary school has its benefits. After graduating, you'll have a degree that demonstrates your preparation and education. Having a culinary school degree can help open doors for you as you try to get a job as a chef.
10 Top Culinary Schools
If you're looking to get a degree from a culinary school, these ten schools are the best of the best.
#1: Culinary Institute of America at Hyde Park
The Culinary Institute of America was founded in 1946 and is one of the best culinary schools in the world. With campuses in New York, California, and Texas, it has many options for students across the country.
The school offers a number of degree programs, including bachelor's and associate degrees. There are also professional development programs, as well as certificates for food and wine enthusiasts.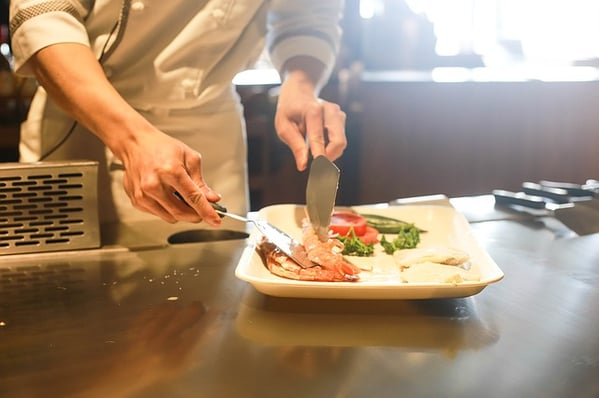 #2: Institute of Culinary Education
With campuses in Los Angeles and New York, the Institute of Culinary Education is a good option for a culinary degree. The Institute of Culinary Education offers diplomas in hospitality management, pastry and baking arts, culinary arts, and more.
ICE has multiple degree programs of different lengths, so you can craft an education that meets your goals. With more than 14,000 graduates, ICE is one of the most renowned culinary degree programs in the United States.
#3: L'Academie de Cuisine
Despite the French name, L'Academie de Cuisine is located near Washington DC. Founded by fabled chef Francois Dionot, L'Academie is known for its rigorous approach to food education.
There are just two degree programs here: pastry arts or culinary arts. Each program has three phases, the final one being a paid apprenticeship at a fine-dining establishment.
#4: Johnson and Wales University
Johnson and Wales University has locations in Florida, Denver, Charlotte and Providence and offers ten different culinary programs to choose from. Program options include culinary arts, culinary nutrition, culinary science, baking and pastry arts, restaurant, food and beverage management, and more.
The breadth of degree programs at Johnson and Wales provides a good option if you want to study the culinary arts, but aren't exactly sure what you want to specialize in yet.
#5: Metropolitan Community College: Omaha, Nebraska
Metropolitan Community College in Omaha, Nebraska has one of the best culinary programs in the country. The programs here are focused on helping you become a restaurant manager or a chef through a combination of education and experience.
Low tuition prices and the chance to build a strong culinary portfolio make this school a great option.
#6: Auguste Escoffier School of Culinary Arts
The Auguste Escoffier school teaches techniques developed by the "King of Chefs," Auguste Escoffier. This program offers small class sizes, as well as unique opportunities like the three to ten week "Farm to Table" experience that brings students out of the kitchen and onto the farm.
Students learn state-of-the-art techniques and receive valuable paid internship opportunities.
#7: Sullivan University National Center for Hospitality Studies
Given an "exemplary" rating by the American Culinary Federation, the Sullivan University National Center for Hospitality Studies offer associate's degree programs that students can finish in eighteen months.
Graduates of the program have gone on to work as chefs, nutritionists, food scientists, and more in a number of different places.
#8: New England Culinary Institute
The private, for-profit New England Culinary Institute has many options for wannabe chefs, including associate's and Bachelor's degrees. Both degree programs require internships, so students will have plenty of hands-on experience.
NECI also offers a number of options for career placement, like career counseling, professional development workshops, and and networking opportunities. Celebrity chef Alton Brown is an NECI alum, so if you're a "Good Eats" fan, you might want to apply here.
#9: San Diego Culinary Institute
The San Diego Culinary Institute focuses on practical application, with over 80% of the program occurring in the kitchen. Programs are typically completed in eight to eleven months and have both full and part-time options.
As part of your work at the San Diego Culinary Institute, you'll complete a paid internship that helps you get on the ground experience.
#10: Culinary Institute of Savannah
The Culinary Institute of Savannah caters to students at all stages of their careers, from total beginners to experienced. Students learn both international and American cooking techniques and can earn degrees in Culinary Arts or Culinary Baking and Pastry Arts.
All degree programs require extensive time in the kitchen.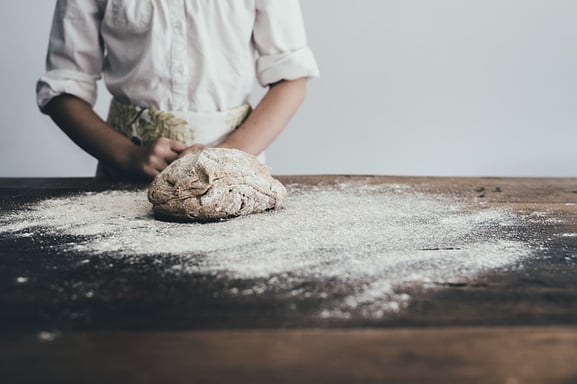 Culinary Schools: Final Thoughts
It's not necessary to go to culinary school to become a chef, but if you want a culinary degree, there are tons of options for good schools out there.
Consider what you want to study and how much hands-on experience you'd like when deciding which culinary school to apply to.
What's Next?
Not sure if a graduate degree is the right move for you? Then take a look at our in-depth guide on what grad school is and how to determine whether you should go as well as our specific guide to master's degrees.
Not that into cooking and more interested in the arts? Then perhaps you'll want to take a look at our picks for the best performing arts schools and the best creative writing programs.
Have friends who also need help with test prep?
Share this article!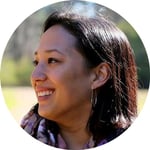 About the Author
Hayley Milliman is a former teacher turned writer who blogs about education, history, and technology. When she was a teacher, Hayley's students regularly scored in the 99th percentile thanks to her passion for making topics digestible and accessible. In addition to her work for PrepScholar, Hayley is the author of Museum Hack's Guide to History's Fiercest Females.
Get Free Guides
to Boost Your SAT/ACT