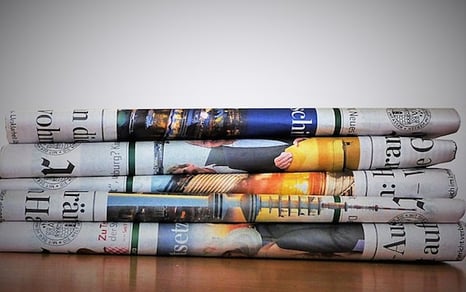 It can be hard to find good information on the strength of journalism undergraduate programs. To help you get your college search going, we've rounded up a list of the best journalism schools for aspiring writers, editors, and reporters.
Ranking Criteria for Top Journalism Schools
College ranking lists can be really helpful if you're just starting your college search—they're great if you want to get a general idea of what schools are out there and whether they fit your interests and criteria. The danger comes with using them as the be-all, end-all source of info about college quality—ranking organizations all use different methods for coming up with these lists, and they're not always transparent about the process.
Although this ranking list should also just be used as a jumping-off point, I want to be much more transparent about the process used to compile this list of best journalism schools. First, I started by searching for colleges and universities that have a dedicated journalism major for undergraduates. After that, I took these major criteria into account:
School Reputation—Journalism has grown increasingly interdisciplinary as communications and media have changed with technological advances. It's important that undergraduate students have access to other strong departments within the school as well, so I considered the general reputation of the school when compiling this list.
Graduate School Reputation—Although I only listed schools here if they had a dedicated undergraduate program, schools got points if they had a well-regarded graduate department in journalism or communications. Undergraduate students studying journalism will often benefit from faculty and resources from the graduate program.
Career Preparation—Journalism is a field where it's super important to get plenty of hands-on experience before jumping into a career. I looked for schools where students were getting plenty of prep working in the field (e.g. internship opportunities at local or national newspapers or news stations).
Class Options—A reputation for providing a strong foundational knowledge is important, but interesting, unique classes are definitely a plus. Journalism classes in more niche subject areas may also signal a creative faculty with greater resources to spare.
Alumni—When departments have many notable alumni, that signals a strong alumni network and a strong journalism program. This boosts the reputation of the school and may help out when you're starting to look for jobs.
The Best Journalism Schools
The caveats I listed for ranking lists above continue to apply here: although this list was compiled in a transparent (albeit unscientific) way, you should use it primarily as a starting point for your own research.
I encourage you to focus less on the strict order of rankings (which is pretty subjective to begin with) and more on the individual characteristics of each school.
With that said...let's take a look at:
Journalism is one of the most popular majors at Northwestern, and for good reason. There are many programs in place to ensure that students are well-prepared for careers as journalists. Some of these programs include:
The Journalism Residency Program—Students spend time working as reporters or public relations specialists at media outlets across the country (and sometimes even internationally).
Special courses offered through the school include interesting electives like "The Googlization of America" and "Journalism in a Networked World." Finally, Northwestern hosts one of the top graduate journalism programs in the country in addition to an awesome creative writing program.
Mizzou is a large public university that's well known for its undergraduate and graduate journalism programs. There are over 30 different interest areas (i.e. concentrations) available to undergraduate journalism students, including ones like "Entrepreneurial Journalism" and "Magazine Publishing and Management." If none of the existing interest areas meet your needs, you have the option to design your own.
Hands-on opportunities in real-media labs are available to students in each interest area. There are also quite a few relevant student groups on campus, including ones like the Association for Women in Sports Media and the Student Society of News Design.
BU is a well-ranked school in a bustling college town—the area around the school (never mind the school itself) comes with a lot of opportunity. The school itself—which has produced 24 Pulitzer Prize winners—combines a liberal arts background with plenty of pre-professional training in the field.
Undergrads have many different focus areas to choose from, including Online Journalism and Magazine Journalism. Students often intern at prestigious Boston-area news organizations like the Boston Globe. Finally, BU boasts a strong journalism master's program, which indicates access to plenty of awesome faculty and other resources.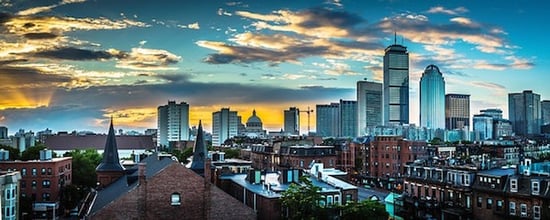 Living in a hub like Boston opens up a lot of professional opportunities.
The College of Journalism and Communications at the University of Florida has a large, well-established journalism program that emphasizes hands-on experience. Journalism students can cover breaking news at the 14,000-square-foot Innovation News Center (which produces over 6 hours of broadcast content a day), work with clients from across the country as part of class projects, and gain broader media experience by working at one of the school's seven TV and radio stations.
Journalism students at the University of Florida are encouraged to get as much real world experience as they can before graduating, and the school has numerous partnerships with newspapers and media groups to help students get internships and work experience.
Journalism is a popular major at UT Austin, but there are also many helpful supporting departments, including Communication & Media Studies and Digital Communication.
Journalism at UT Austin—which boasts 18 Pulitzer Prize winning alumni—emphasizes digital skills training for all its students. The school's Specialty Communications Career Services Center helps journalism students find internships and jobs.
There are also many relevant student groups on campus, including University of Texas Association of Hispanic Journalists and ORANGE Magazine (UT's student magazine).
NYU is a highly-ranked school in general (with a highly-ranked creative writing program to boot). Journalism students at NYU choose between two undergraduate tracks: Journalism and Media Criticism. Both programs focus on professional ethics, the cultural politics of media, the social role of the journalist, and the importance of craft.
Students are required to double-major in one additional field of study. This is great if you want a more liberal arts spin to your education, but not so great if you're sure you just want to focus on journalism.
New York City is a great place to study journalism—there are so many prestigious media outlets with headquarters there—but if you have international ambitions, you might be interested in NYU's Study Away Program: students study and work in Ghana, Czech Republic, China, and England.
Arizona State University is a huge public university in a large city with a lot of opportunity for hands-on experience. The Walter Cronkite School of Journalism and Mass Communication offers four bachelor's degree options: Journalism and Mass Communication, Mass Communication, Digital Audiences, and Media Studies, and Sports Journalism.
Students get training in live newsrooms under professional journalists. ASU's PBS station—which reaches 1.9 million households—is also used as a teaching tool for students at the journalism school.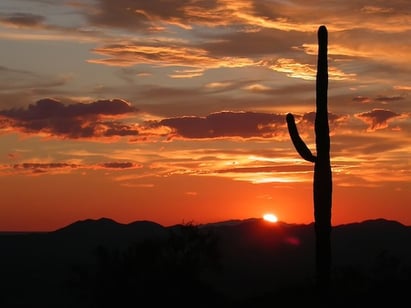 Phoenix is more of a metropolis than you might realize—and the area comes with some extra perks.
American University is located in DC, a perfect spot for aspiring journalists to get work experience (especially if you're interested in politics). In addition to the standard bachelor's degree program, American offers a unique joint BA/MA program.
Undergraduate students are able to tailor their BA degrees to suit their interests by choosing concentrations in areas like investigative journalism, social justice, and emerging media.
Other programs offered at the school include communication studies, film & media arts, and public communication—all disciplines that play well with journalism.
Emerson is located in Boston, just blocks from the state house. The program really strives to be proactive in embracing technological advances in the field—it adopted a new multimedia curriculum in 2011. Aside from journalism, other popular majors at Emerson include film, marketing, and digital communication.
The college boasts several award-winning on-campus media outlets (including newspapers and radio stations). There is a wide array of interesting student groups, including Captured Emotion (dedicated to documentary and nonfiction work), spec (a group dedicated to the art of screenwriting), and Wax on Felt (a student record company).
Ohio University offers its students a combination of a liberal arts + professional degree. Its mission statement says the school is committed to providing an education in professional ethics, critical thinking, and responsibility. There's a strong emphasis on the importance of media training while studying journalism.
Student media groups on campus include The Post (a daily newspaper) and Backdrop (a lifestyle magazine).
Bonus Schools
These schools didn't meet the criteria to make the list above, but they still make great options for students who are interested in entering the field.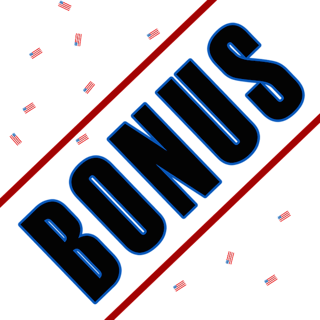 Just because they didn't make the official list doesn't mean these schools aren't great places for aspiring journalists!
UCLA doesn't offer a dedicated undergraduate journalism degree—instead, undergrads can major in "Communication Studies," which is much more broad (but still very applicable). Students can take courses in up to 12 different departments.
The Communications Studies curriculum includes hands-on field study courses for students' junior and senior years which sounds like a great way to get relevant experience.
Columbia also doesn't have an undergrad journalism major, but you are able to take courses through their top-rated graduate program. Since it's in New York, it comes with the same location advantages of NYU—not to mention that it's a top-ranked Ivy League school with a great creative writing program.
How to Choose the Right School
Like I mentioned earlier, the rank itself will matter less than whether the school offers everything you're looking for in a journalism program. Follow these tips to figure out which of the best journalism schools listed above might be the best match for you.
Check Out the Curriculum
If you have special interests (or even if you don't), you'll want to check out the core classes and the available electives for each program. Different schools may also offer various concentrations or tracks within their journalism degree program—if that's the case, explore those different options.
You don't have to get excited about each and every course (especially when it comes to foundational or required courses), but you want to look for a school whose curriculum is aligned with your own interests.
Learn More About Relevant Student Groups
When pursuing a degree in journalism, it's super important to get professional experience as a student—this will help prepare you for your job search. Is there a specific type of media that you're very excited to work in outside of your classes? Is there a particular subject you're passionate about working on? Student-run media is the place to do this.
Some of these schools have more limited student media options than others. This may not be a problem if a program already has a group you're interested in, but if not, you might want to check out other programs.
Do Your Research on the Faculty
The people who will actually be teaching you will make a huge difference in how much you get out of your education. Check out the type of work that they do—many top profs in journalism programs have achieved some serious professional success.
You may also want to check out their ratings on ratemyprofessor.com, but remember that students are less likely to leave reviews if they're generally satisfied with the instructor—you get sort of a skewed perspective with the site, as you do with any ratings platform.
Think More About the School in General
A journalism program is (usually) only a part of whatever school you attend—your overall experience will also depend on the school more generally. What's the student body like? Where is the school located? What's the housing situation?
If you aren't happy with these (very important) aspects of student life at a school, chances are you won't be happy in the journalism program. To figure out what you should prioritize when looking for a college or university, check out our guide to choosing where to go to college.
Finally, keep in mind that it's possible to pursue journalism at almost any school, regardless of whether it has a formal program. The most important thing is that you find opportunities to gain professional experience. You can do this by working at campus media outlets (like newspapers, magazines, or websites) or by seeking work off-campus as a student writer.
What's Next?
If you're thinking about becoming a journalist, you might also want to check out the top-ranked creative writing programs. Like I mentioned earlier in this article, you don't necessarily need a dedicated journalism program to enter the field.
Getting into any top program means top grades, high ACT/SAT scores, and awesome extracurriculars. Check out our guides on those topics before reading more about the college application timeline.
Want to improve your SAT score by 160 points or your ACT score by 4 points? We've written a guide for each test about the top 5 strategies you must be using to have a shot at improving your score. Download it for free now:
Have friends who also need help with test prep?
Share this article!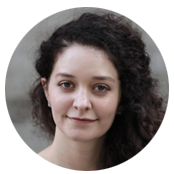 About the Author
Francesca graduated magna cum laude from Harvard and scored in the 99th percentile on the SATs. She's worked with many students on SAT prep and college counseling, and loves helping students capitalize on their strengths.
Get Free Guides
to Boost Your SAT/ACT