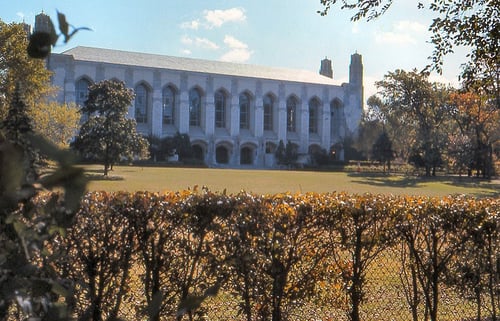 Northwestern University is an excellent choice for college, but can you easily explain just why you want to go there? If you're planning to apply to Northwestern, you'll need to submit a "Why Northwestern" essay—a supplemental statement that describes why you've chosen to apply to this school and what you think Northwestern can offer you in terms of your future goals.
In this article, we'll go over what this kind of college essay entails as well as why you're required to submit a "Why Northwestern" essay. We'll also cover various topics and tips you can use to craft a compelling Northwestern supplement essay.
Feature Image: Herb Nestler/Flickr
What Is a "Why This College" Essay?
Before we take a look at the Northwestern supplement essay, what exactly is this type of college essay prompt asking you to do?
The "why this college" essay, as we call it, is a supplementary essay in your college application that asks you to explain why you are applying to this particular school, what you can bring to its community, and how the school will help you in return.
This type of admission essay allows schools to learn several facts about an applicant, including the following:
Whether an applicant truly values the school and what it offers
How the applicant believes she'll positively contribute to and fit in with the school community
How the applicant plans to use her education here to ultimately achieve her academic and/or professional goals
The "why this college" essay also helps colleges guess whether an applicant is likely to attend their school if accepted. Knowing this gives the school a higher yield—a more accurate sense of how many students they can expect to enroll for the new school year.
Northwestern is not the only school to ask for a "why this college" essay. Other schools that require or offer this type of essay include NYU, Tulane, and Brown.
Do You Need to Submit the "Why Northwestern" Essay?
According to the Northwestern application, although you are not required to submit the "Why Northwestern" essay, Northwestern strongly recommends that you do so anyway.
On both the Common Application and Coalition Application (depending on which system you use), you'll be shown this message on the Northwestern application:


Do you plan to complete the ''Why Northwestern'' Statement? (We strongly encourage a response, as your answer will help us connect the dots across your application to imagine what kind of college student you might become.)

You'll then select either "Yes" or "No" from a drop-down menu. If you select "Yes," you'll get a blank space in which to type/paste your essay. While you technically have a choice about whether to submit the "Why Northwestern" essay, we strongly recommend that you complete it.
Here's what the Northwestern application requirements page says in regard to the essays that applicants must submit with their applications:


"Applicants to Northwestern complete two sets of essays: essays appearing on the Common Application or Coalition Application, and the Northwestern Writing Supplement essay [i.e., the 'Why Northwestern' essay]."*
*Bold emphasis mine

Interestingly, there's no mention here of the "Why Northwestern" essay being optional at all—you're simply expected to write it. It's safe to say, then, that this "extra" essay actually plays a hugely important role in the application process, and that the majority of Northwestern applicants write two essays for their applications: the Common App/Coalition App essay and the (supposedly optional) "Why Northwestern" essay.
Additionally, it's worth noting that Northwestern highly values the concept of "fit" within their community. In this sense, it's not much of a surprise that Northwestern wants applicants to spend some time thinking about what kind of relationship they want to develop with the school.
Overall, you should treat the Northwestern supplement essay as a required part of your application.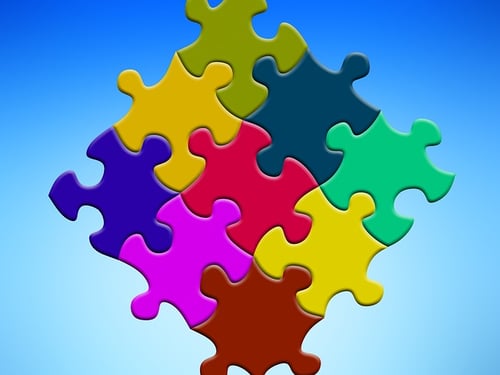 Next up, we'll be looking at what pieces make up the Northwestern essay prompt puzzle.
The Northwestern Essay Prompt Analyzed
You should definitely submit the Northwestern supplement essay—but what is the prompt asking you to do, specifically? Also, how should you answer it so that you can give yourself a solid chance of getting accepted to the school?
In order to answer these two questions, let's take a look at the Northwestern essay prompt:


While other parts of your application give us a sense of who you are, we are also excited to hear more about how you see yourself engaging with the larger Northwestern community.

In 300 words or less, help us understand how you might engage specific resources, opportunities, and/or communities here. We are curious about what these specifics are, as well as how they may enrich your time at Northwestern and beyond.

Your "Why Northwestern" essay can be a max of 300 words, making it rather short. (Most college essays are around 500-550 words.) This means that you'll need to be clear and concise in order to get your point across and ultimately be able to craft an effective response.
This Northwestern essay prompt isn't that different from other "why this college" essay prompts in that it really just wants you to answer one big question: how will Northwestern help you further your interests and achieve your goals?
Northwestern already has a general idea of how you can contribute to the school; now, it wants to know how it can help you.
The "Why Northwestern" essay is more of a "why us" essay than it is a "why you" essay because it's asking you to elaborate on why you're applying to Northwestern specifically, and how an education there will help you fulfill your academic, professional, and/or personal aspirations.
Here are some topics you could write about in your Northwestern supplement essay:
Your experience visiting the campus and talking to current students or professors and why this experience helped you envision yourself feeling at home at Northwestern
Specific professors you want to work with or classes you want to take and how they'll help you achieve your goals
Specific activities, clubs, or events Northwestern offers that you wish to participate in and why these are important to you and your aspirations
Any other specific resources the school offers, such as internship opportunities, career fairs or connections, lectures and talks, study abroad programs, etc., that you believe will benefit your intellectual and professional growth
If you're not sure what to write about for your Northwestern supplement essay, spend some time doing research. Start by perusing the official Northwestern website, paying particular attention to pages about any programs, courses, and/or majors you're interested in.
You can also browse other student-geared websites to see what people have to say about Northwestern, including what makes it unique.
Real Northwestern Essay Examples + Analysis
Below are two real Northwestern essay examples for you to use as references when writing the "Why Northwestern" essay. The essays were both written by admitted applicants and should give you a good idea of what kinds of topics and styles you can use in your own essay.
Before we look at the two essays, though, be aware that both are answering an older, slightly different version of the "Why Northwestern" prompt, which was as follows:


What are the unique qualities of Northwestern—and of the specific undergraduate school to which you are applying—that make you want to attend the University? In what ways do you hope to take advantage of the qualities you have identified?
Northwestern Essay Example 1
As noted above, this first essay responds to an older version of the "Why Northwestern" essay prompt: it asked applicants to focus on the specific qualities that made the school unique and explain why these were ultimately appealing to them.
Since this student wanted to study in the Medill School of Journalism, he mainly writes about this facet of Northwestern.
At about 350 words, this essay is a little longer than what the current word limit allows (300 words), so just know that you'll have to write more concisely for your own essay.
Here's the sample:
Here's what makes this "Why Northwestern" essay work:
It's super specific. There's no doubt this essay was written for, and only for, Northwestern. The applicant goes into detail about the School of Journalism specifically and also mentions many unique opportunities he's interested in, such as working with The Daily Northwestern and the Northwestern News Network.
It's got a lot of personality and humor. The applicant injects bits of humor with references to Medill "kicking his ass" and the Detroit Lions' losing streak. These quirky areas add tons of color to the essay and give balance to the student's more practical and academic reasons for applying to Northwestern.
Be specific in your essay—if you're interested in studying journalism, for example, explain how you believe Northwestern can help you achieve your goals.
Northwestern Essay Example 2
This second "Why Northwestern" essay example was written by an admitted student who chose to focus on extracurriculars at Northwestern and how the School of Engineering and Applied Science would benefit their desire to learn several skills at once. Once again, like the first essay, this essay is responding to the older version of the "Why Northwestern" prompt (given above).
Note that this essay is exactly 300 words long—the max length you are allowed to do for your own "Why Northwestern" essay.
Here's the sample:
Here's what makes this "Why Northwestern" essay work:
It's got a creative, attention-grabbing opening. There's not a lot of space to write for this essay, yet this applicant manages to come up with a memorable hook that grabs you almost immediately and thrusts you into the story. Within just the first few lines, we learn—through showing, not telling—that the applicant plays basketball in addition to helping out with the school newspaper. While these activities have contributed to increased stress, they've also (and more importantly) led to a stronger sense of intellectual satisfaction.
It's highly specific. Like the first sample essay, this essay uses clear examples and details to discuss what attracted the applicant to Northwestern in particular. These include things such as the University Singers and the McCormick School's philosophy concerning the importance of a well-rounded education.
How to Write a Great "Why Northwestern" Essay: 3 Tips
Once you have an idea about how you want to approach the Northwestern essay prompt and what you plan to write about, use the following three tips to help you produce a great essay.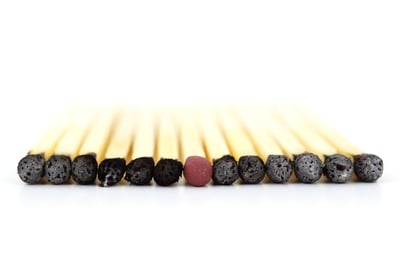 #1: Focus On What Makes Northwestern Unique
One of the most important tips to remember when writing the Northwestern supplement essay is to concentrate on what makes Northwestern different from other colleges. Think about it: If Northwestern didn't offer anything unique, why would students want to apply there specifically?
Don't just say you want to go to Northwestern because it's super prestigious or because your mom went there and loved it. Think deeply about why you've chosen to apply to Northwestern over the thousands of other colleges in the country.
Here are some questions to ask yourself:
Does Northwestern offer the major(s) you're interested in pursuing? Is it well known for a specific program or field of study you want to enter?
Are you interested in specific clubs, sports, or other extracurricular activities offered at Northwestern?
Are there certain professors you wish to work with?
What unique features of Northwestern do you like or think will be useful to you? For example, perhaps you're a fan of the school's close proximity to Chicago, where you'll have convenient access to research positions, internships, and other professional opportunities. Or maybe you love Northwestern's emphasis on small class sizes, or its impressive array of 100+ study abroad programs.
Have current or former Northwestern students said anything about the school that made you want to apply there?
Although the Northwestern essay prompt is pretty open ended, take care to avoid writing about how prestigious, popular, and selective it is (after all, lots of schools are like this!).
#2: Be Specific and Use Concrete Examples
You don't have a lot of space (just 300 words!) for the Northwestern essay, so try to write as clearly and specifically as possible. Use concrete examples to ground your story in reality and to make it clear to the admissions committee why applying to this school is so important to you.
For example, if you visited Northwestern, don't just say you went there and liked the campus—talk about something specific that happened to you and why this experience had such an impact on your decision to apply there.
Perhaps a professor said something encouraging to a student that made you realize how much you appreciated the supportive nature and sense of camaraderie there. Or maybe you noticed how earnestly students studied and could readily envision yourself doing homework alongside them.
In addition, if you plan to mention a specific professor you want to work with or a class you want to take, try to go beyond simple name-dropping. Instead, discuss why working with that professor or taking that class will help you attain your future goals, and why Northwestern is the only place you can actually do this.
#3: Polish It Up
As with any college essay, you need to spend some time editing and proofreading your "Why Northwestern" essay. Doing this will ensure that you're submitting a clean, polished, and overall well-written statement.
Here's what to do: once you finish writing a rough draft of your essay, put it away for at least a few days. Don't look at it during this time; you want to have a fresh perspective when you take it out again.
After some time has passed, take out your essay and begin to look for any glaring typos and grammar errors, as well as any areas you can expand, add, or delete. Pay attention to the organization and structure of your essay, too. Ask yourself: is the focus clear here? Am I being specific enough? Does the general flow make sense?
Once you've done this entire process a few times, give your essay to someone you trust, such as a mentor, teacher, parent, or older sibling. Have them look over your essay and offer comments on its topic, style, and structure. They should also check for technical errors in spelling, grammar, and punctuation.
Finally, make sure they read the Northwestern essay prompt so they can confirm that you're actually answering what's being asked of you.
What's Next?
Applying to Northwestern means you'll also have to submit an essay for either the Common App or Coalition App. Check out our guide to the current Common App essay prompts for tips on how to compose an unforgettable personal statement.
Freaking out about how to write a killer college essay? First, take a deep breath. Second, read our step-by-step guide on how to write a college essay and take a look at our analysis of 100+ real college essays to get a feel for what colleges want—and don't want—to read in an application.
Learn more about Northwestern, including its average test scores and average GPA, by reading its admissions requirements page.
Have friends who also need help with test prep?
Share this article!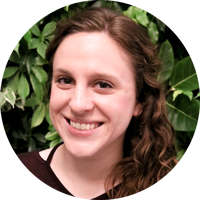 About the Author
Hannah received her MA in Japanese Studies from the University of Michigan and holds a bachelor's degree from the University of Southern California. From 2013 to 2015, she taught English in Japan via the JET Program. She is passionate about education, writing, and travel.
Get Free Guides
to Boost Your SAT/ACT