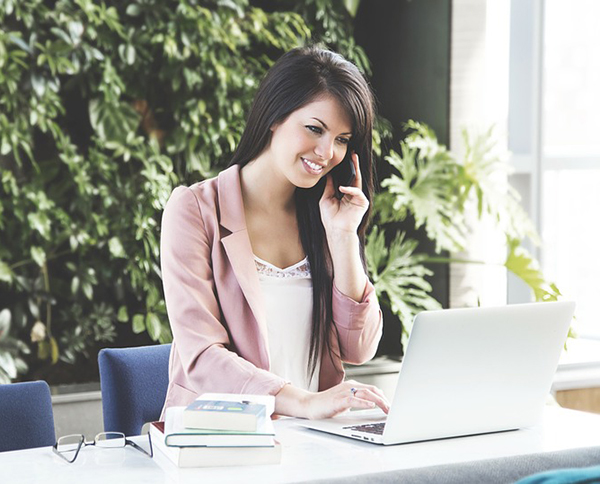 What does a "business casual" dress code even mean for women? Why is it so poorly defined yet so strictly enforced in certain offices? This article will unravel how to dress business casual for women so you can easily select appropriate outfits for the workplace that also suit your personal style.
Introduction
"Business casual" is a fairly straightforward dress code for men. You can wear khakis or some other non-jean pant, a button-down shirt, and maybe a sport coat. Pair it with loafers or a similar dress shoe, and you're done.
Business casual for women is a another story. While some women also reach for button-downs and khakis, for many (myself included), button-downs rarely fit well off the rack, and khakis don't look as nice as darker slacks or a skirt.
To fit the business casual dress code for women, you need an outfit that's not a boring suit or something super fashion-forward and distracting. Since women's fashion has so many more cuts, styles, and colors than men's, the average woman has to sift through a daunting number of choices when shopping. Plus, women are scrutinized much more closely for their fashion choices. This has lead to confusion over what women's business casual fashion is and how to achieve it.
This article breaks down what business casual means, gives concrete outfit suggestions, and lists places to shop at a range of price points.
Who Is This Guide For? What Is It Designed to Do?
This guide is designed to help women put together BC outfits for a new job where they're not yet familiar with the company or its dress code beyond the fact that they're expected to dress "business casual." The goal is to make your shopping trips more efficient and productive and help you pick out a few no-fail outfits that are undeniably business casual and professional.
We're also mainly operating in the context of industries that are likely to require a stricter dress code—business, teaching, finance, law. If you're in a more creative field or a tech environment where you're not public facing, business casual is likely to lean more toward "casual." The outfits in this article may be a touch too formal for your situation.
The idea is these outfits will hopefully be formal enough for any workplace (they won't be too far on the casual side of business casual), and once you get settled in you can grow your wardrobe based on your company's/workplace's take on business casual. It's safer to look slightly too formal than too casual, especially during your first week of work.
Also, keep in mind there are cultural differences. Between the US and Japan, for example, the expectations are different. Women can get away with more playful and short dresses and skirts in Japan, but tops in general have to be much more conservative. Just within the US, San Francisco offices tend to be much less formal than NY ones. Because of that, we've chosen to lean towards relatively conservative choices, but we'll show a range of styles so you can adapt your outfits to your particular location.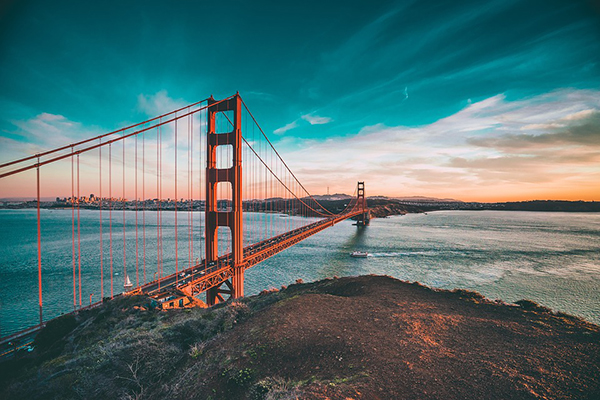 Re: Dress Codes and Sexism
Another point that needs to be addressed before I get into the guide is the fact that women's dress codes are often unfair and even sexist. There has thankfully been a lot of discussion and activism on this point recently when it comes to school dress codes. However, there hasn't been as much discussion about this in the workplace, and many guides online to women's business casual range from condescending at best (don't dress like you're hitting the club!) to sexist at worst (weird preoccupation with necklines, lingerie, and pantyhose).
I don't want this to be one of those guides that lists the obvious in a very demeaning way.
At the same time, the outfits we have chosen err on the more conservative side of things in the hopes they will work for a variety of workplaces during the first week, whether you're in a very traditional office or a more casual one. I think it's unfair that in many cases women have to spend much more time agonizing over wardrobe choices, and I'm hoping this guide takes some of that pressure off.
Once you get to know your workplace, you can start wearing things closer to your own style that are still professional and fall under the business casual umbrella.
Who I Am
You might be thinking, "who is this person, and what makes her an expert on the business casual dress code, or workplaces in general?" Well, let's clarify this right away: I'm NOT an expert.
I'm a recent college graduate who has worked or interned in a handful of industries (commercial real estate, banking, education, public relations) both during and after college, primarily in Massachusetts. As a visual artist myself, I enjoy and appreciate fashion, but I fall more on the grunge/overly quirky side of things in my daily life. Business casual dress codes are always difficult for me because I feel like I'm spending money on clothes that are no fun. (I can't wear crop tops fashioned from oversized thrift store t-shirts? I QUIT.)
I've struggled with putting together outfits that adhered to each workplace's rules, were professional, and fit my budget. This guide started out as my own personal quest to see if I could research a no-fail business-casual outfit that didn't bore me to tears. I was frustrated at the dearth of helpful resources and realized that if I wanted such a guide, I would have to write one myself.
Hopefully this guide will be helpful to anyone trying to put together a business casual wardrobe, but I don't intend for any of this to be definitive, end-all be-all advice.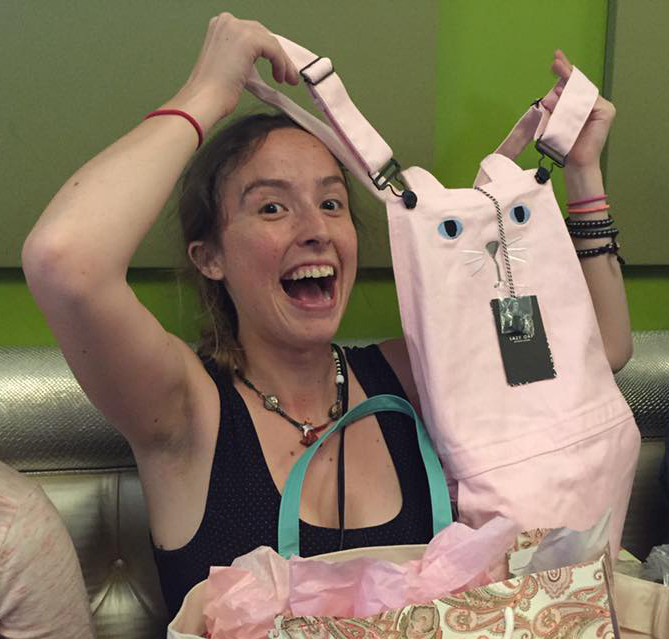 Evidence of me rejecting business casual fashion for weirder fare. (Sam Lindsay/All rights reserved)
Who I Am Not
Now that you know who I am, let me give you a bit of a disclaimer about who I'm not.
#1: A professional stylist/fashion blogger—I did have a short-lived fashion blog in college, but it fizzled out when I got busy with other things. I like to think that I have good fashion sense, but I'm by no means an official "expert". This guide is designed to be more utilitarian than anything else!
#2: Someone with extensive experience in a single industry—I'm not someone who could talk in detail about how business casual applies to a range of law firms, for example, or the difference between working for a start-up or a job at Apple.
#3: Your parents/your boss/your teacher/your counselor—Essentially, I obviously don't have any authority over you! Which means you should take this advice as advice you are getting from a friend. Take the stuff that is helpful to you, leave or ignore the stuff you think is bullshit. Everyone's situation is going to be a little bit different.
What Is Business Casual?
Before we get into the good stuff, it's important to understand what business casual is and how it affects dress codes and expectations at work. Business casual started in the 1990s as an outgrowth of "casual Fridays," which was adopted in previous decades as a free perk companies could offer to employees to make their offices seem less soul-sucking.
The grown of business casual dress codes in white-collar office jobs was spurred on by a combination of the success of Silicon Valley companies and their casually dressed executives, clever marketing by the Dockers brand, and a push toward more comfortable clothing in general during the late twentieth century.
From the beginning of business casual, it was always clearly defined for men: replace your suit and tie with khakis or jeans, a button down, and loafers. Maybe add a sweater. You're done!
But for women (for whom workplace dressing has always been tricky!), a business casual dress code was never clearly articulated. It doesn't help that these days, each workplace has its own spin on business casual.
Business casual lies at the intersection between professional and functional.
Companies switched to "business casual" instead of "casual" for a reason. They want everyone to look professional without requiring a full suit-and-tie combo every day. "Business casual" doesn't mean "we don't care what you look like." It means "we want you to look professional, but we get that dry-cleaning is expensive and wearing suits all the time is annoying."
So how can you put together outfits that straddle the not-formal-but-not-casual line? Especially given that each office is so different? And that expectations for how women dress are already so complex?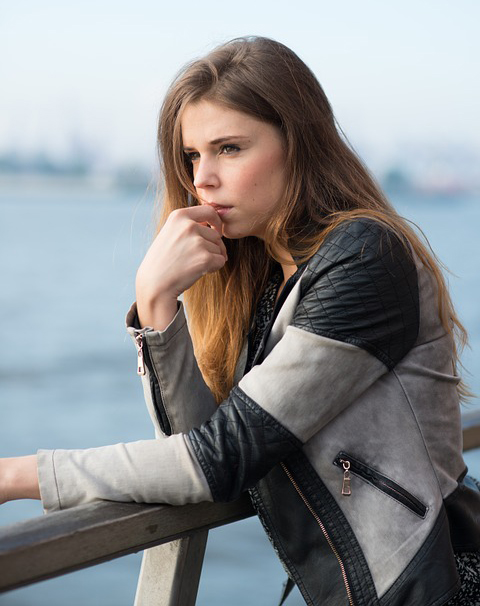 I think this jacket is probably fine for business casual...or is it just regular casual? Why must I use space in my brain for this??
5 Business Casual Rules to Live By
Before we offer up some concrete outfit suggestions, here are five rules to keep in mind as you think about your business casual outfits.
#1: Business Casual 101—No Stains, Rips, or Wrinkles
These mostly go without saying, but avoid anything that looks old, dirty, wrinkled, or stained. Don't wear sheer or revealing clothing or clothes with obvious logos. Many "guides to business casual dressing" online stop here, which is unfortunate, because I figure this rule is fairly obvious.
One tip—if you have an item of clothing, like a pair of slacks from your high school debate days or a sundress in muted colors, that you think could pass as professional but you're not sure if it looks too worn, ask a friend or family member for their honest opinion. Getting a pair of fresh eyes can help you spot a stain, wrinkle, or discolored spot that you didn't notice yourself.
#2: Work From the Outside In
Make sure you have a professional coat/jacket if you're wearing one, a bag, and a versatile pair of shoes before you put together your base outfits. Why is this necessary?
Imagine this scenario. Your new job starts Monday. You need some business casual pieces, so you go shopping Sunday and manage to find a neat pencil skirt, a blouse you don't hate, and a tasteful pair of stud earrings. You buy them, and Monday morning you get dressed. You feel comfortable, and you look professional without appearing too stiff or formal. Mission accomplished, right?
Until you look outside. It's freezing, so you pull on a pair of tights and grab your weathered down parka that has survived four years of college. You look around for shoes, and correctly veto your sneakers, TOMs, and going-out heels. That leaves a pair of scuffed black ballet flats. Whatever, no one will be looking at your feet, right? And last, you pick up your trusty Fjallraven backpack before heading out the door. You know you're working in a cubicle, so you figure you can stash it there as soon as you get into the office.
Post-commute, you enter your new office, excited to meet your new coworkers. Their first impression? A college kid in a casual coat and worn shoes, still sporting a backpack.
True, once you ditch the coat and backpack, they'll see your professional new outfit, but that doesn't erase the fact that their first introduction to you was decidedly more casual than you would have wanted. (And you know what they say about second chances and first impressions.)
Instead, what if you spent the money you used for the blouse, skirt, and earrings on a new pair of flats, a smart wool overcoat, and a professional briefcase or purse? Even if underneath you had a slightly more casual sweater and slacks combination, your first impression would be much more impactful and professional. Plus, you will be able to use those accessories for multiple work days, getting way more bang for your buck than a single blouse-and-skirt combo could ever provide.
What's the lesson here? Make sure your coat, bag, and shoes—the first and last thing that your coworkers will see you wearing each day, as well as the pieces that you will recycle each day—are professional and career-oriented. Not only will these pieces elevate all your other work outfits, they will ensure that the very first impression you make is a strong one.
Here are some suggestions and guidelines for the types of coats, shoes, and bags you should be on the lookout for in your shopping:
Coats
Appropriate styles for coats include trenches, wool cuts with shape. You should also steer yourself towards neutral colors and longer lengths. A solid neutral colored coat can work with any outfit you put under it.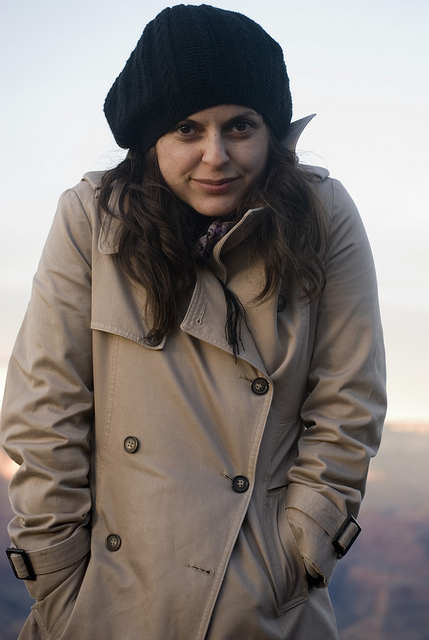 Flickr/Joseph Kranak
Shoes
It's worth spending a bit more money on shoes. Go for high quality natural materials like leather and suede, simple styles, and comfort in movement. In general, you should avoid open-toe shoes, though if you live in a warmer climate they are more often accepted. Ballet flats, pumps, and classy boots are all good options.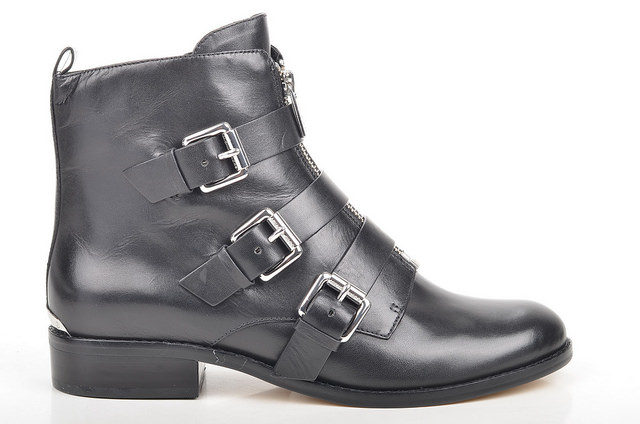 Flickr/ Spera
Bags
It's time to retire your Jansport! In business casual for women, choose a bag with a more structured shape (like a laptop bag, satchel, or leather tote) rather than a bucket bag or a fabric tote. Again, a neutral color like black, navy, or beige is better than something really eye-catching since you want the bag to blend in and convey maturity. Your bag should be big enough to comfortably carry your laptop/tablet and whatever else you need to bring into the workplace. A clutch or small purse won't cut it!
Flickr/ateodolinda
#3: The 50% Rule
Each outfit you wear should be half business formal. Remember that business formal is essentially a suit (matched pants/skirt and suit jacket) with a crisp shirt or blouse and professional shoes.
The easiest application of this is rule is to pair formal bottoms (slacks or a pencil/straight skirt), with a more casual blouse. (We'll talk about slacks in detail in the outfit section. I don't shy away from controversial topics.) Another easy adaptation is adding a blazer over a dress.
You can also try a formal, structured top (a blazer and/or a button down) with khakis or maybe jeans (though it depends on the style and your workplace, as we will discuss later).
The 50% rule ensures that your outfit has at least one obviously formal piece, but it gives you the freedom to make the other half of the ensemble slightly more casual and fun.
#4: Don't Dress Like Someone Else
If you're uncomfortable with your outfit, it will show. Pick an outfit template that most closely fits your personal style.
I tend towards a more bohemian and quirky aesthetic in my casual dress, which I try to translate into business casual outfits that incorporate interesting patterns in tasteful ways. I like wearing skirts and dresses as business casual options because I think the options for pants are all kind of dull. But if you're a person who is most comfortable wearing just jeans and a t-shirt on any given day, then you shouldn't feel compelled to wear a dress or skirt. Although your business casual outfits will never feel as comfortable as a casual outfit or loungewear, you should like the way you look and feel in them.
The longer you work somewhere, the more you'll come to understand that workplace's specific definition of business casual and incorporate more of your personal style. This guide will get you through the first few weeks when you're still navigating the new office!
Dressing exactly the same as someone else is only acceptable if you're both adorable twin babies.
#5: Know Your Colors
If you're buying a new set of clothes, make sure you can mix and match all of them. This gives you the most utility for your money and can be a lifesaver if half of your clothes are in the laundry. For example, if you buy one pair of slacks, one skirt, and three blouses, you should be able to pair each blouse with each bottom.
Also, build your wardrobe on your formal pieces, not your casual pieces. Buy blouses that match the bottoms, not the other way around, or a dress that matches your blazer.
Finally, choose a color palette that suits you. Your most readily available options for work slacks, skirts, and blazers will be neutral shades like black, navy, olive, grey, and khaki. These will be the easiest shades to use for creating a foundation for the rest of your business casual wardrobe.
In my opinion, black is the most versatile (and almost always looks chic), but if you strongly prefer any of the other shades, you can choose to use one of them as a base instead.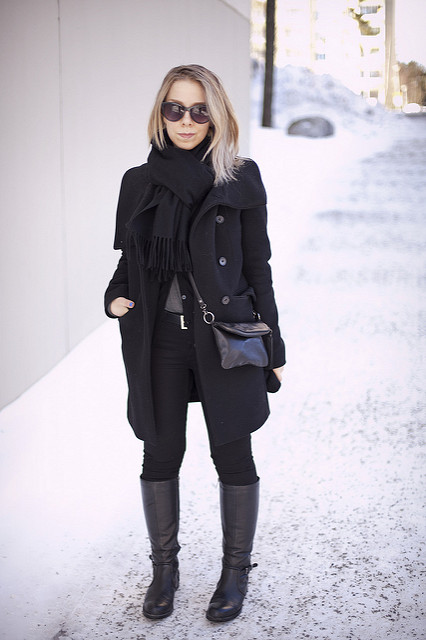 Flickr/Maria Morri
No-Fail Business Casual Outfits
The goal of this section is to give you three basic, customizable outfits. You can choose your favorite(s) and then look for clothes you have or buy pieces to build the perfect business casual outfit for your first few days of work!
Also, remember that our goal here isn't necessarily for you to look super fashionable. You want to wear clothes that are universally read as professional and put-together but don't stand out too much. That way if your outfit skews slightly too formal or too casual, you won't draw undue attention to yourself.
Outfit 1: Pants / Blouse
In an ideal world, this would be an incredibly easy outfit to put together, since it's literally just pants and a top. But the devil is in the details!
Pants
For the pants, think slacks, in a material like wool crepe or a polyester blend that resembles it. You can go for either ankle or full-length. Look for skinnies, straight leg, or a slight flare. Avoid capris, culottes, super wide flares, low-rise super tight skinnies, and leggings.
For the first week, avoid jeans, but if you see your coworkers wearing them, you are of course free to adopt them. Stick to darker washes, and avoid looks that are faded, damaged, and distressed. Also avoid jeans with contrast-color stitching (like American Eagle and Levis), since they look more casual.
Blouse
What about the blouse? You have two types to choose from:
#1: Button Downs: Button downs can be a great choice because they're universally perceived as "businessy" tops. However, they do have a downside in that for many women, it can be hard to find a button down that doesn't have some sort of fit issue. Especially if you have a larger chest, button downs that fit perfectly in all areas without being custom tailored are basically unicorns.
#2: Non Button Down: The benefits to non-button down shirts include more variety, no contention with gaping buttons, and more comfort overall. The issue on this side of things is that it's a challenge to find blouses that aren't too casual, sheer, or loud in their design. Lots of people run into the paradox of choice here because there are many, many options and it can be unclear which are appropriate.
Here are some guidelines for the types of blouses you should choose for a business casual outfit:
Has sleeves — Some workplaces will allow nice sleeveless blouses, but to be safe you should stick to designs with sleeves until you get confirmation on the policy.
Relatively conservative color — Jewel tones and pastels are great, but nothing neon, no super loud prints.
Not see-through — If a shirt is sheer, have something to easily layer beneath it that doesn't look sloppy or bulky.
Not too many extra details — In general, you should avoid sheer panels or lace cut-outs. One fun detail like decorative buttons should be okay, but decorative buttons plus a giant bow plus a lace hemline will look a little too garish for the workplace. If it feels boring, you can use accessories to spice things up.
Sweaters: Yes or No?
If a blazer and slacks or a skirt is the most common business formal outfit for women, some people say that slacks and a sweater is a standard business casual outfit.
However, sweaters are tricky because they don't work in all climates, and they run the risk of looking too casual compared to a tailored blouse. Furthermore, sweaters can show their wear pretty quickly thanks to shrinking or stretching, loose threads, and fading dye. That's why I'm focusing more on blouses and blazers as opposed to sweaters, but if you really like wearing them, feel free to mix in some cardigans or other classy sweaters!
Shoes and Accessories
As discussed above, your outside choice—coat, shoes, and bag—are crucial pieces. In addition to these, you might also consider:
Subtle jewelry
A watch
A silk scarf
A low-key manicure
Here are a few examples of business casual outfits that follow the pants/blouse model:
Outfit 2: Skirt/Blouse
Your second option is similar to the first, but replaces the pants with a skirt!
Skirt
When choosing a skirt, you should (at least initially) stick with options that don't have too many bells and whistles and aren't too short. A length just above the knee or even longer is ideal if you want to err on the more conservative side of things.
The shape of the skirt is also something to consider. If you want to look professional, straight or pencil skirts are safe bets. Most A-line skirts will also work as long as they're not too puffy. Puffy skirts can have a princess-like look that might seem too casual or immature for certain office environments.
Again, neutral colors are smart choices because you'll be able to pair the skirt with a variety of different blouses, although subtly patterned skirts can also be great options as long as they're an appropriate length and style.
Blouse
For advice on choosing blouses, see the discussion in the previous section!
Shoes and Accessories
Again, you can incorporate some classy accessories into your look if you feel like it's too plain. A small pop of bright color against a neutral outfit always looks nice, and it's a way of making things more interesting without undermining the professionalism of the look as a whole. Sticking to just one accessory at first is a smart idea.
Here are examples of appropriate skirt/blouse combos (some including nice sweaters as an extra layer):
Outfit 3: Dress/Blazer
Our final standby outfit is quite different from the others, but offers a bit more playfulness and room to experiment!
Dress
In choosing a dress for a business casual look, you should be on the lookout for styles with hems that fall just above the knee or lower. Shift and A-line dresses are safe bets as long as they're an appropriate length and not too flimsy or excessively tight. Avoid sundresses, cocktail dresses, dresses with super loud prints, and dresses with cutouts. Necklines should be high cut rather than a deep V or wide neck. It's best to assume that sleeveless dresses are off limits as well until you know otherwise. You can still wear one, but be prepared to leave your blazer on over it in the office.
Blazer
Ah, the blazer—that piece of clothing which seems to universally scream "business!" Since we're in the realm of business casual for women, you don't need to worry about getting a fancy-schmancy, lined, tailored blazer (though you can if you want to). Instead, just focus on finding a fit and color you like.
Again, stick to a neutral color. It will match with a variety of outfits and won't be too much of a distraction in the workplace. Save your hot pink blazer for after you've settled in and proven yourself. Also, try on different lengths. Blazers range from waist-length to hip-length to tunic-style. You may decide that one style suits you better than another. As with the other pieces in this guide, lean toward more conservative cuts (i.e. nothing super short or sleeveless)
Also, don't be afraid to bargain-shop. I found a simple black blazer at Forever 21 for probably less than $20 once, and I've used it to "class up" my outfits for years. You don't have to splurge to look stylish. Although, in general, Forever 21 is probably not the best place to go to find durable professional wear.
Shoes and Accessories
The shoes you get to match this type of outfit depends on your personal style, but ankle boots, ballet flats, and pumps are all good options. Shoes in neutral colors are your best bet because you can wear them with a variety of different outfits. You might also choose to accessorize with one or two subtle pieces of jewelry that echo the color palette of the rest of your outfit.
Here are a few examples of office-appropriate outfits that incorporate dresses and blazers (or cardigans):
Adapting Business Casual for Summer and Winter
Finding appropriate business casual outfits is made even more difficult if you live in an area with drastic temperature fluctuations from season to season. Here are some tips on how to adapt your business casual for women style so you can stay comfortable throughout these climate changes.
How to Dress Business Casual in Summer
Summer is especially difficult time to dress for work, since outside temperatures make traditional office staples like long slacks, tights, and long-sleeved shirts uncomfortable. At the same time, many of us have to deal with freezing temperatures inside the office thanks to aggressive air-conditioning. So what can you do to cope with the temperature whiplash?
#1: Look for Light, Natural Fabrics
Time to start reading clothing labels! When shopping for summer work clothes, go for natural fabrics like cotton and linen instead of polyester or polyester blends, because they're less breathable. Also make sure to avoid heavier natural fabrics like wool.
#2: Check the Sleeveless Policy
Be careful about going sleeveless unless other coworkers do it! If it's your first week in a new office, don't assume it's acceptable, but if you've worked there for a while and you know it won't be objectionable, sleeveless dresses and blouses are a great way to stay cool. If you do go sleeveless, make sure you still follow all the basic business casual rules—no sheer fabrics, relatively conservative colors—and avoid anything strapless.
#3: Ditch the Tights/Pantyhose
You can definitely skip tights and pantyhose in the summer (unless you happen to work in a very traditional office), but keep your skirt and dress lengths conservative. Just above the knee or lower is fine, but avoid anything that veers into mini-skirt or mini-dress territory for work.
#4: Investigate Sandal Options
Thick leather loafers or closed-toe heels that were comfortable in cold weather might not be your favorite choice for summer. Scout out what other women in your office are wearing (are open-toed shoes ok based on what you see?). Summer friendly options include:
Canvas slip-ons (even toms, depending on the office)
Espiradilles
Sandals in neutral colors
Make sure to avoid shoes that look too casual, including flip flops and sneakers.
#5: Bring Some Layers!
Like we mentioned earlier, your office AC might make you cold during the day despite an uncomfortably warm commute. It's smart to have a cardigan or blazer on hand that you can slip on if things get too chilly. If you pick one in a neutral shade like black, grey, or navy that matches all your work outfits, you only have to worry about having one! Just make sure to avoid any layers that look too casual, like hoodies or denim jackets. Or Snuggies.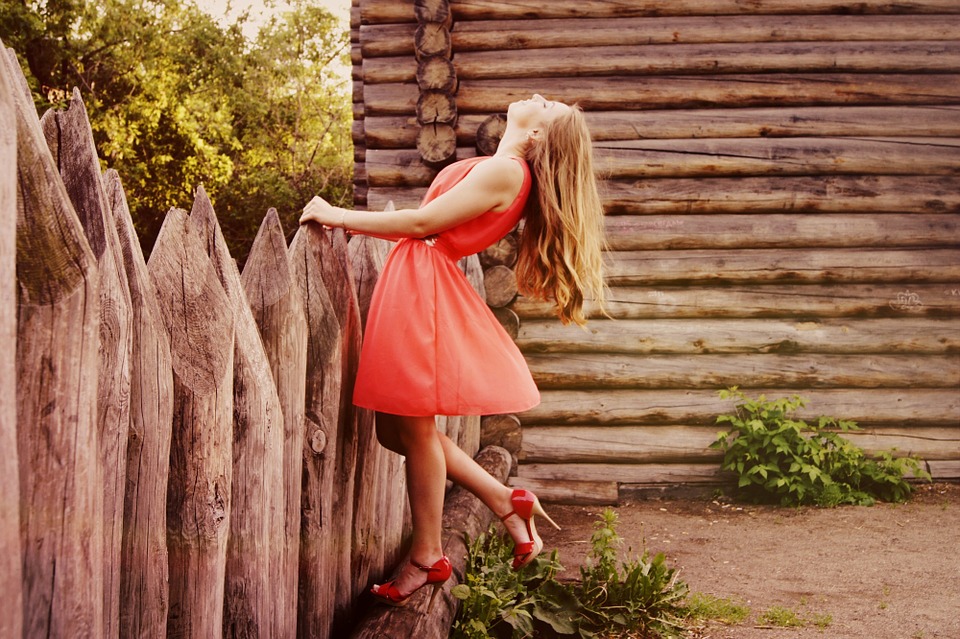 How to Dress Business Casual in Winter
On the flip side, it can be difficult to deal with colder temperatures in winter, not to mention slogging through rain and/or snow to get to work. The good news is that more traditional office wear—pants, blazers, tights or pantyhose, wool materials—tend to keep you warmer than casual clothes. The challenge is shoring up your outfits with additional layers to keep you warm, investing in durable shoes, and finding warm but professional coats.
If You Drive...
Since you don't have to cope with slogging through ice and snow, you might be able to get away with skipping winter boots and a parka. That said, if it's freezing, no one will judge you for wearing a parka into the office or arriving in your snow boots as long as you slip into more office-appropriate footwear once you're inside.
If You Commute/Walk...
Definitely wear all the layers of clothes and shoes you need to get to work safely and warmly—parka, snow boots, scarf, mittens, etc. You can keep a pair of dress shoes at the office to change into when you get there. Consider wearing tights or long underwear under your work clothes, including your slacks, to help keep warm. You can even double up on tights for extra insulation!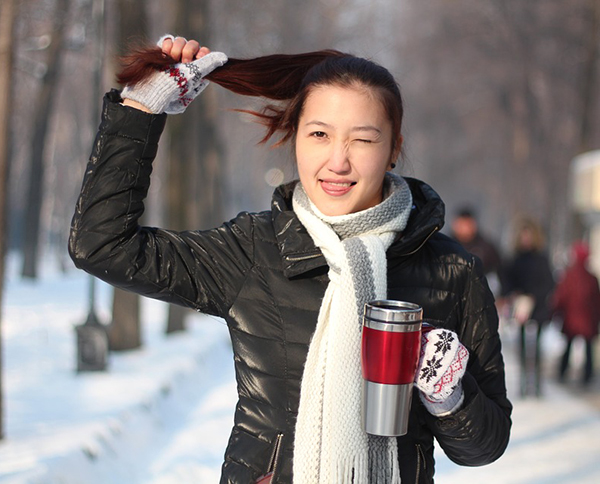 Where to Shop for Business Casual Outfits for Women
So where do you go to find all this stuff? There's a ton of options out there. I'll categorize some of the best places to look for business casual clothes for women by price range so you can make smart decisions about where to begin your shopping.
Lowest price point
Target
Old Navy
H&M
Nordstrom Rack
T. J. Maxx
Macy's
Kohl's
JCPenney
Dressbarn
Medium price point
The Gap
Express
The Limited
Ann Taylor
Modcloth
Banana Republic
Dillard's
Nordstrom
Talbots
ASOS
Zara
Topshop
UNIQLO
j. jill
High price point
Anthropologie
Calvin Klein
Nordstrom
J. Crew (suiting collection)
Joie
Boden
Brooks Brothers
Club Monaco
Moving Forward: How to Take Style Cues from Your Office
As you settle into your new office, you can start to tailor (heh) your wardrobe to fit the company culture rather than sticking with generic business casual looks. Here are a few tips on how to use your observations in the office to inform subtle outfit updates that will make a positive impact on the image you present at work.
#1: Observe How Management/High-Performers Dress
You know the old saying "dress for the job you want, not the job you have?" It's actually good advice. You don't want your work outfits to be just formal enough that they're barely considered appropriate. You want build an overall professional, competent image for yourself.
One tip in that regard is to pay particular attention to how managers and/or high-performers at your job present themselves. If you dress similarly, you're likely to be seen as one of the more focused, driven members of the team as well.
#2: Don't Completely Copy Outfits—Create Your Own Spin-Offs
On the flip side, you shouldn't carbon-copy someone else's style, especially if it's quite different from what you normally wear! It's awkward, and it might suggest that you lack your own creativity or gusto. Look at how other people dress, and think about how you can create your own variations on their outfits that aligns with your personal style.
#3: Pay Attention to Weekly Patterns
Do people dress down on Friday? Are there specific events where people are dressed more formally (important meetings etc), or does everyone maintain the same level of formality all week? By paying attention to these cues, you'll ensure that your outfits never look too formal or too casual.
#4: Determine If Day-to-Night Transferability Is Important
Some offices require you to attend work dinners or events where you're expected to dress more formally, while others focus solely on dressing for the 9-5. When in doubt, stray towards more formal looks!
#5: Don't Try to Pioneer New Office Fashion Trends (Unless You Work in a Creative Field)
Even if there's an event like a company party or dinner or fundraiser, and you're not sure how to dress for it, you should lean toward more formal and business-y looks rather than either casual or overly dressy. It's probably not the best time to break out your new pink faux fur jacket and light up sneakers or your full-length ball gown.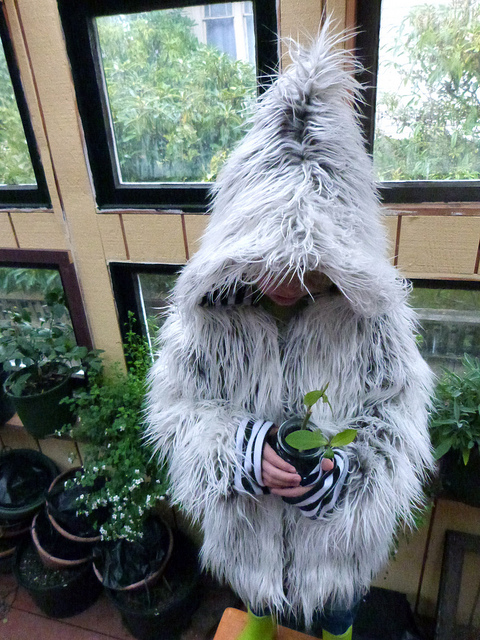 I do love this jacket though. (Flickr/kelly)
Business Casual for Women: Key Tips and Reliable Styles
Business casual dress codes are extremely common in office environments, but it can be hard to sort out what's appropriate when you have so many different styles to choose from. Here's a quick recap of the guidelines established in this article.
First, the five rules to live by when dressing for a business casual workplace:
#1: No clothes with stains, rips, or wrinkles
#2: Dress from the outside in (start with staple pieces like shoes, coats, and bags)
#3: Follow the 50% rule—half of your outfit should be formal pieces
#4: Don't dress too far out of your comfort zone
#5: Start with a neutral color foundation (navy, khaki, olive green, black, or grey)
Three outfit combinations that, given certain style constraints, will always be appropriate include:
#1: Pants with a blouse
#2: A skirt with a blouse
#3: A dress with a blazer
As you get more comfortable in your new office, you can adapt the rules to fit with the specific policies put in place by your company. Over time, you'll be able to personalize your business casual looks to match more with your personal style in casual dress.
Have friends who also need help with test prep?
Share this article!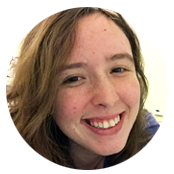 About the Author
Samantha is a blog content writer for PrepScholar. Her goal is to help students adopt a less stressful view of standardized testing and other academic challenges through her articles. Samantha is also passionate about art and graduated with honors from Dartmouth College as a Studio Art major in 2014. In high school, she earned a 2400 on the SAT, 5's on all seven of her AP tests, and was named a National Merit Scholar.
Get Free Guides
to Boost Your SAT/ACT