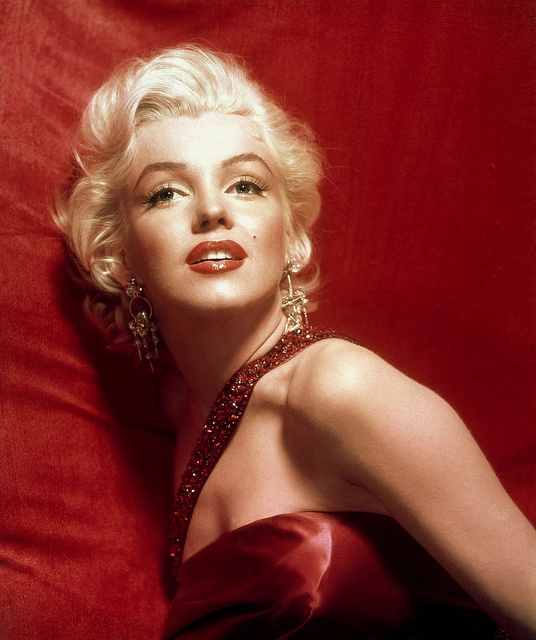 Are you taking the ACT? You're in good company! Barack Obama, Marilyn Monroe, and Steve Jobs all took the ACT, too, along with several other celebrities. We've compiled their scores so you can see how these successful people performed back when they were in high school.
We've also converted the SAT scores of famous people to the ACT scale so you get a sense of how their scores compare. Now if you ever run into Barack Obama, you'll have at least one conversation starter to fall back on...
Feature image: 1950sUnlimited/Flickr
ACT Scores of Famous People
We've gathered a complete, if perhaps not entirely accurate, list of celebrity ACT scores. These were often revealed in interviews or through investigative research. Some people were proud of their high scores, others proud of their low scores - and others couldn't care less.
Here it is:
| | | |
| --- | --- | --- |
| Celebrity | ACT Score | College Attended |
| Sonia Sotomayor | 35 | Princeton |
| Matt Birk | 34 | Harvard |
| Waka Flocka Flame | 34 | None |
| Steve Jobs | 32 | Reed College |
| Barack Obama | 30 | Columbia University |
| Lyndon B. Johnson | 26 | Texas State University |
| Marilyn Monroe | 21 | None |
Want to improve your ACT score by 4+ points? Download our free guide to the top 5 strategies you MUST be using in your prep to improve your ACT score dramatically.

All these people took the ACT. But many other celebrities took the SAT, and we converted their SAT scores to ACT scores:
| | | | |
| --- | --- | --- | --- |
| Celebrity | SAT Score | ACT Conversion | College Attended |
| Paul Allen | 1600 | 36 | Washington State University |
| Will Smith | Rumored to be perfect | 36 | None |
| Ben Affleck | Almost perfect | 35-36 | Occidental College, University of Vermont |
| Bill Gates | 1590 | 35 | Harvard |
| Ben Bernanke | 1590 | 35 | Harvard |
| Bill O'Reilly | 1585 | 35 | Marist College |
| Ryan Fitzpatrick | 1580 | 35 | Harvard |
| James Woods | 1579 | 35 | MIT |
| Ben Stein | 1573 | 35 | Columbia |
| Ke$ha | 1500 | 34 | None |
| Scott McNealy | 1420 | 32 | Stanford |
| Natalie Portman | 1400+ | 32-34 | Harvard |
| Al Gore | 1355 | 30-31 | Harvard |
| Stephen King | 1300s | 30-31 | University of Maine |
| Meredith Vieira | 1300s | 30-31 | Tufts University |
| George W. Bush | 1206 | 26-27 | Yale |
| Derek Jeter | 1200 | 26 | University of Michigan |
| John Kerry | 1190 | 26 | Yale |
| Courtney Cox | 1150 | 25 | Mount Vernon College |
| Amy Tan | 1100s | 24-26 | Linfield College, San José State University |
| Kobe Bryant | 1080 | 23 | None |
| Scarlett Johansson | 1080 | 23 | None |
| Bill Clinton | 1032 | 22 | Georgetown |
| Peyton Manning | 1030 | 22 | University of Tennessee |
| Alex Rodriguez | 910 | 19 | None |
As you can see, these famous people's ACT scores are all over the board. You can, of course, achieve great things in life even with low ACT scores, and, vice versa, excellent ACT scores are just one step on the road to success.
For most people in the world (like you and me), working hard in school, getting high grades, and going to a great college will set us up for huge opportunities.
If your goal is to get into a good college, expand your mind, and open up more opportunities by working hard in school, then your ACT scores take on greater importance. So if a highly-ranked college is in your sights, how can you join the ranks of Sonia Sotomayor, Matt Birk, and Waka Flocka Flame (a sentence that's probably never been uttered before)?
Obama attended Punahou School
in Hawaii and scored a 30 on the ACT.
How to Get Great ACT Scores
Doing well on the ACT is all about how well prepared you are. Below are some valuable strategies and resources you can use to perform your best on the ACT and add your name to the top of the list of celebrity ACT scores.
#1: Get Well Acquainted With the ACT
Do you have a best friend or family member who you know everything about, from her dream travel destination to her favorite ice cream flavor? Well, it's time to make the ACT your new best friend. Learn everything you can about the test, including what its directions say, how many questions it asks in how much time, and what content it covers in each section.
As long as you familiarize yourself with the ACT as best you can, there should be no surprises on test day. Instead, it will feel like you're sitting down with an old acquaintance - maybe one that's caused you some stress over the months, but one that you know like the back of your hand.
#2: Prep With a Plan
The ACT covers a lot of ground. Without a specific approach, you could easily get overwhelmed by the breadth of material. Setting small, manageable goals will help you divide and conquer the content.
Rather than focusing on the entire English section, for example, figure out the subskills and question types being asked within the section. Focus on just one or two of these question types at a time, and make sure you understand it fully before moving on. For more strategies on how to approach your test prep, check out our free E-Book: 5 Tips to Get You 4 Points or More.
#3: To Thine Own Self Be True
Everyone has different experiences, learning styles, and abilities. Maybe you excel in math, but analyzing a work of fiction leaves you feeling lost. To prep for the ACT effectively, you need to reflect on your strengths and weaknesses and where you need to focus your energies the most.
One way to root out your weaknesses is by answering ACT Questions of the Day. Check out this complete guide on how answering ACT QOTD can help you design your own customized study plan.
#4: Stock Up On Resources
To truly conquer the content on the ACT, you need some extra resources to help you along the way. How long is the ACT, for example? How exactly is it scored? What tips can a full 36 scorer give you on how to achieve a perfect score? We have all these answers, plus lots of helpful advice, available to you, so be sure to fully pack your mental suitcase with all the provisions you'll need to sustain yourself on test day.
What's Next?
Before you start prepping, you probably want to define your goals: what exactly are your target scores? To help you figure out what you are aiming for, we explain what's a good ACT score, what's a bad score, and what's an excellent score - and what this means for your test prep.
When do you plan to take the ACT? How many times are you taking it? We present the pros and cons of test dates and explain how smart scheduling can help you on test day.
Want to score a perfect ACT score or near it? Be like Bill Gates: read how to get a perfect ACT score, by our perfect scorer.
Have friends who also need help with test prep?
Share this article!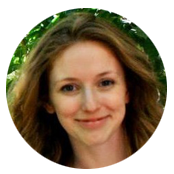 About the Author
Rebecca graduated with her Master's in Adolescent Counseling from the Harvard Graduate School of Education. She has years of teaching and college counseling experience and is passionate about helping students achieve their goals and improve their well-being. She graduated magna cum laude from Tufts University and scored in the 99th percentile on the SAT.
Get Free Guides
to Boost Your SAT/ACT