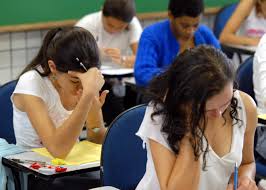 Colleges generally say that they don't have strict ACT score requirements. However, if you get a low ACT score, your chances of gaining admission to a selective college could be slim to none. There is no specific ACT score requirement to be admitted to the school of your dreams, but your ACT score will increase or decrease your likelihood of getting in.
In this article, I will discuss ACT requirements for college and how to determine your target ACT score to help you reach your college goals.
Will Your ACT Score Guarantee Your College Admission?
Unfortunately, there is no ACT score that can guarantee your college admission, especially at the most selective schools. Highly selective schools routinely reject students with perfect ACT scores.
Most of these colleges use holistic review in their admissions processes, so they evaluate your GPA, extracurriculars, recommendations, personal essay, and your ACT score. Your ACT score is only one component of your application as a whole, albeit a pretty important one.
However, there are colleges where your GPA combined with your ACT score can guarantee your admission. Most of the colleges that offer this type of guaranteed admission are state schools, and the offer is only extended to in-state residents.
For example, at the University of California, if your grades and standardized test scores combined are in the top 9% of California high school grads and you're not accepted to any of the UC campuses you apply to, you'll be offered a spot at another campus if space is available.
Other states have similar automatic admission programs if you achieve a certain GPA and ACT score. Some states with these programs include Iowa, Nevada, Texas, Mississippi, and Missouri. Make sure to check the admissions requirements on a college's website to see if automatic admission is offered and what you need to do to be eligible.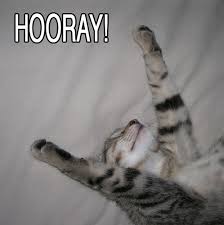 What ACT Score Do You Need to Increase Your Chances of Admission?
The ACT score required to improve your odds of getting into a school varies depending on the school. Generally, you should aim for at least the 75th percentile ACT score of that college for your score to positively influence your application. Most schools publish their 25th and 75th percentile scores.
The thinking behind this strategy is that if your ACT score is well above the score of the majority of students at the school, then your ACT score will definitely help you when your application is reviewed. Remember that if you score above the 75th percentile for a school, then you've scored higher than at least 75% of the students who go there. Your scores will compare favorably to those of current students and that will significantly improve your chances of gaining admission.
If your ACT score is closer to the 25th percentile, then another component of your application should be outstanding to have a realistic shot at admission. If your score is significantly lower than the 25th percentile, your odds of getting in are extremely slim.
How to Find a School's 25th/75th Percentile ACT Scores
To find a school's 25th and 75th percentile ACT scores, you can use the PrepScholar database. We've made this task rather easy for you. Plug in "(school name) ACT requirements prepscholar" to your favorite search engine and you'll get the answers you're looking for. For example, if you're searching for Harvard's information, just Google "Harvard ACT requirements prepscholar."
To see some examples, you can check out our pages for MIT and RPI.
Also, make sure to find out a school's policy regarding superscoring. Superscoring is when a college will consider only your highest score on each section out of all of the ACTs you've taken. PrepScholar college profiles provide that info to you as well.
How to Determine Your College ACT Requirements
When preparing for the ACT, you should have a target score. Your target score can influence your studying, test-taking strategies, and motivate you to keep improving your ACT skills. Here's how to determine your ACT target score.
Make a list of the schools you're interested in applying to. The average of their 75th percentile ACT scores will be your target score. Your section target scores should match your composite target.
However, if you're applying to an engineering or science program, your math and science scores can be slightly higher. Similarly, if you're applying to a humanities program, your reading and English scores can be slightly higher. For more thorough information about ACT target scores, check out the post on what's a good ACT score.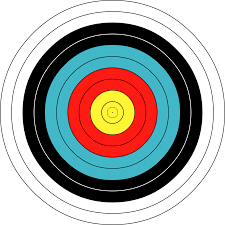 Will Getting a Low ACT Score Prevent You From Going to College?
Getting a low ACT score may prevent you from getting into the college of your dreams, but it shouldn't stop you from going to college. There are a number of schools that don't even require ACT scores.

Also, the majority of community colleges don't require ACT scores. You always have the option of going to a 2-year college and transferring to a 4-year university.
Keep in mind that if you do poorly on your ACT, high grades in college prep classes can compensate for low test scores. How well you do in four years of high school is more important to colleges than how well you do on one standardized test.
There may not be strict ACT requirements for specific colleges or college in general, but doing well on your ACT will give you more college options and increase the likelihood that you'll be admitted to the colleges you want to attend.

What's Next?
If you're struggling to achieve your ACT target score, read these articles on how to improve your ACT score and how to get a perfect ACT score.

Also, to help you get into your top choice colleges, learn how to build the most versatile college application.

Have friends who also need help with test prep?
Share this article!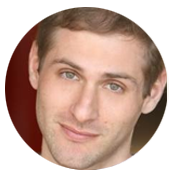 About the Author
Justin has extensive experience teaching SAT prep and guiding high school students through the college admissions and selection process. He is firmly committed to improving equity in education and helping students to reach their educational goals. Justin received an athletic scholarship for gymnastics at Stanford University and graduated with a BA in American Studies.
Get Free Guides
to Boost Your SAT/ACT