Not all admissions processes are created equal. One major point of difference among colleges these days is how admissions officers consider your SAT scores. More and more schools are de-emphasizing SAT scores as part of your application with test-optional and test-flexible policies. Some colleges has even eliminated SAT scores completely!
There are now more than 1,000 accredited, bachelor-degree granting institutions that have changed their approaches to standardized test scores. Keep in mind that the majority of colleges, especially the more prestigious schools, do still require (and strongly consider) SAT scores.
Let's take a look at the different score policies and the schools that no longer require applicants to submit their SAT scores for admission.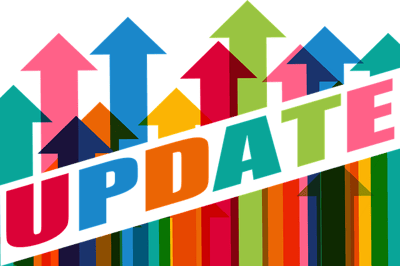 Schools Temporarily Going Test Optional Due to COVID-19
As a result of the COVID-19 pandemic, 2020 SAT exams were canceled across the United States. To accommodate this, some schools have instituted a temporary test optional policy for students.
For a list of schools that are temporarily test optional, check out this article.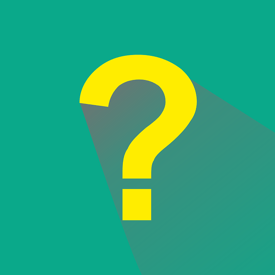 What Is Test Optional?
A test-optional policy leaves the decision up to you as to whether or not you want to send SAT scores to a school. In other words, SAT-optional colleges do not require you to send your scores. Instead, you must decide whether or not your test results are an accurate representation of your academic ability and potential.
Just as with the rest of your application, you can be purposeful in crafting your candidacy to a test-optional college. This leaves you with more choice and control over how you can present your strengths to admissions officers.
Some highly ranked SAT-optional schools include the following:


Bates College
Bowdoin College
Bryn Mawr College
The George Washington University
Hofstra University
Pitzer College
Sarah Lawrence College
Smith College (for US citizens/permanent residents)
University of Chicago
Wake Forest University
Wesleyan University (for students attending US/Canadian high schools)


Scroll down to see the full list of colleges that do not require SAT scores.
What Is Test Flexible?
While a test-flexible policy requires you to send test scores, it might allow for different options in place of the SAT. For example, some schools might waive their test requirements if you meet a minimum GPA or are applying to a specific program, while others might let you send AP scores or IB scores in lieu of SAT scores.
The rationale is that these scores can demonstrate subject mastery and therefore reveal your own particular academic interests and motivations.
NYU's test-flexible policy, for example, states the following:
"To be eligible for admission, you must submit one of the following:
SAT (essay test not required)
ACT (writing test not required)
Three AP exam scores
International Baccalaureate (IB) Diploma
Three IB higher-level exam scores if not an IB Diploma candidate
Certain international qualifications that shows you completed your secondary education."
Because the specifics of test-flexible policies can vary from school to school, you should check with your colleges of interest to make sure you're fulfilling the application requirements. This info should be available on each school's website, but if not, definitely call and speak to an admissions officer directly.
You'll not only get the info you need but also demonstrate your interest and a proactive approach to the college, which could ultimately help you stand out from other applicants.
Test flexible schools used to be more common, but the rise in popularity of test-optional schools during the COVID-19 pandemic resulted in most of them becoming permanently test optional.
What Is Test Blind?
Currently, there are only a few colleges that have test-blind policies. That means these colleges do not want you to send any test scores at all. If you do, they won't be reviewed.
Here's how this policy looks for one test-blind school: Hampshire College in Amherst, MA.
"Unlike 'test-optional' institutions, we will not consider SAT/ACT scores regardless of the score. Even if it's a perfect score, it will not weigh into our assessment of an applicant."
Other schools that are test blind include:
As you can see, schools have different approaches to SAT scores and how much they weigh into your application (if at all).
Below, we've compiled a comprehensive list of all schools not requiring the SAT, as well as a list of top-tier test-optional and test-flexible colleges.
When applying to college, make sure to explore all the different policies for standardized tests.
Top-Tier Schools That De-emphasize the SAT
In this section, we've listed 320+ top-tier liberal arts colleges and research universities that de-emphasize the SAT. Some of these schools are test flexible, some are test optional, and others have guaranteed admission based on GPA or class rank.
By top tier, we mean any school ranked among the top 250 on the US News lists for best liberal arts colleges, best national universities, best regional universities, or best regional colleges.
Take a look and see if any schools you're interested in are on these lists! Since they are quite long, you can also search directly for a school of interest with the ctrl + F function on your keyboard.
National Liberal Arts Colleges
Agnes Scott College (GA)
Allegheny College (PA)
Alma College (MI)
Augustana College (IL)
Austin College (TX)
Bard College (NY)
Bates College (ME)
Beloit College (WI)
Bennington College (VT)
Birmingham-Southern College (AL)
Bowdoin College (ME)
Bucknell University (PA)
Bryn Mawr (PA)
Colby College (ME)
College of the Atlantic (ME)
College of Idaho (ID)
College of the Holy Cross (MA)
Colorado College (CO)
Connecticut College (CT)
Cornell College (IA)
Denison University (OH)
DePauw University (IN)
Dickinson College (PA)
Drew University (NJ)
Doane University (NB)
Earlham College (IN)
Elizabethtown College (PA)
Elmira College (NY)
Franklin and Marshall College (PA)
Furman University (SC)
Gettysburg College (PA)
Goucher College (MD)
Guilford College (NC)
Gustavus Adolphus (MN)
Hamilton College (NY)
Hanover College (IN)
Hiram College (OH)
Hobart and William Smith Colleges (NY)
Houghton College (NY)
Illinois College (IL)
Indiana University (IN)
Juniata College (PA)
Kalamazoo College (MI)
Knox College (IL)
Lake Forest College (IL)
Lawrence University (WI)
Lewis and Clark (OR)
Linfield College (OR)
Lycoming College (PA)
Marlboro College (VT)
McDaniel College (MD)
Middlebury College (VT)
Mount Holyoke College (MA)
Muhlenberg College (PA)
Northland College (WI)
Ohio Wesleyan University (OH)
Ohio University (OH)
Pitzer College (CA)
Presbyterian College (SC)
Purchase College—SUNY (NY)
Ripon College (WI)
Roanoke College (VA)
Saint John's College (MD)
Saint John's College (NM)
Saint Lawrence University (NY)
Salem College (NC)
Scripps College (CA)
Sewanee--University of the South (TN)
Siena College (NY)
Simpson College (IA)
Skidmore College (NY)
Smith College (MA)
Southwestern University (TX)
St. Anselm College (NH)
St. Mary's College (IN)
St. Michael's College (VT)
St. Olaf College (MN)
Stonehill College (MA)
Susquehanna University (PA)
Sweet Briar College (VA)
Transylvania University (KY)
Trinity College (CT)
Union College (NY)
University of California (CA)
University of Puget Sound (WA)
Ursinus College (PA)
Warren Wilson College (NC)
Washington & Jefferson College (PA)
Washington College (MD)
Wesleyan University (CT)
Wheaton College (MA)
Whitman College (WA)
Whitter College (CA)
Willamette University (OR)
William Jewell College (MO)
Wittenberg University (OH)
Wofford College (MA)
National Universities
American University (DC)
Arizona State University (AZ)
Azusa Pacific University (CA)
Ball State University (MA)
Brandeis University (MA)
California State University—Fresno (CA)
California State University—Fullerton (CA)
Catholic University of America (DC)
Clark University (MA)
DePaul University (IL)
Drexel University (PA)
Duquesne University (PA)
George Mason University (VA)
George Washington University (DC)
Hofstra University (NY)
Illinois State University (IL)
Immaculata University (PA)
Kansas State University (KS)
Lesley University (MA)
Marquette University (WI)
Maryville University of Saint Louis (MO)
Mississippi State University (MS)
Montclair State University (NJ)
New School (NY)
New York University (NY)
Old Dominion University (VA)
Pace University (NY)
Rowan University (NJ)
South Dakota State University (SD)
St. John's University (NY)
Temple University (PA)
Texas A&M University (TX)
Thomas Jefferson University (PA)
University of Alaska—Fairbanks (AK)
University of Arizona (AZ)
University of Chicago (IL)
University of Dayton (OH)
University of Delaware (DE)
University of Denver (CO)
University of Hartford (CT)
University of Houston (TX)
University of Massachusetts—Boston (MA)
University of Massachusetts—Dartmouth (MA)
University of Massachusetts—Lowell (MA)
University of Mississippi (MS)
University of Nevada—Reno (NV)
University of New Mexico (NM)
University of New Hampshire
University of Oregon (OR)
University of Rochester (NY)
University of San Diego (CA)
University of San Francisco (CA)
University of South Dakota (SD)
University of Texas—Arlington (TX)
University of Texas – Austin (TX)
University of Texas—Dallas (TX)
Virginia Commonwealth University (VA)
Wake Forest University (NC)
Washington State University (WA)
Worcester Polytechnic Institute (MA)
Regional Universities North
Albertus Magnus College (CT)
Assumption College (MA)
Bay Path University (MA)
Bridgewater State University (MA)
Bryant University (RI)
Cabrini University (PA)
Champlain College (VT)
Chatham University (PA)
College of Saint Rose (NY)
Daemon College (NY)
DeSales University (PA)
Eastern Connecticut State University (CT)
Eastern University (PA)
Elms College (MA)
Emerson College (MA)
Endicott College (MA)
Fairfield University (CT)
Fairleigh Dickinson University (NJ)
Fitchburg State University (MA)
Framingham State University (MA)
Hood College (MD)
Ithaca College (NY)
Johnson & Wales University (RI)
Keene State University (NH)
Keuka College (NY)
King's College (PA)
Lasell College (MA)
La Salle University (PA)
Lebanon Valley College (PA)
Le Moyne College (NY)
Loyola University (MD)
Manhattanville College (NY)
Marist College (NY)
Mercyhurst University (PA)
Merrimack College (MA)
Millersville University of Pennsylvania (PA)
Monroe College (NY)
Mount Aloysius College (PA)
Nazareth College (NY)
Norwich University (VT)
Notre Dame of Maryland University (MD)
Plymouth State University (NH)
Point Park University (PA)
Providence College (RI)
Quinnipiac University (CT)
Rider University (NJ)
Roberts Wesleyan University (NY)
Roger Williams University (RI)
Rosemont College (PA)
Sacred Heart University (CT)
The Sage College (NY)
Saint Joseph's University (PA)
Saint Peter's University (NJ)
Salisbury University (MD)
Salve Regina University (RI)
Seton Hill University (PA)
Springfield College (MA)
Southern New Hampshire University (NH)
Stockton University (NJ)
SUNY Potsdam (NY)
University of New England (ME)
University of New Haven (CT)
University of Saint Joseph (CT)
University of Scranton (PA)
Utica College (NY)
Wagner College (NY)
Wentworth Institute of Technology (MA)
William Paterson University (NJ)
Regional Universities Midwest
Augsburg University (MN)
Baldwin-Wallace College (OH)
Butler University (IN)
College of Saint Scholastica (MN)
Concordia University (MN)
Creighton University (NE)
Dakota State University (SD)
Drake University (IA)
Drury University (MO)
Emporia State University (KS)
Ferris State University (MI)
Indiana Tech (IN)
McKendree University (IL)
MidAmerica Nazarene University (KS)
Nebraska Wesleyan (NB)
Northern State University (SD)
Northwest Missouri State University (MO)
Ohio Dominican University (OH)
Robert Morris University (IL)
Rockhurst University (MO)
Sienna Heights University (MI)
Southeast Missouri State University (MO)
Taylor University (IN)
University of Evansville (IL)
Walsh University (OH)
Wayne State College (NE)
Xavier University (OH)
Regional Universities South
Arkansas Tech (AR)
Asbury University (KY)
Brenau University (GA)
Christopher Newport University (VA)
Columbia College (SC)
Embry-Riddle Aeronautical University (FL)
Hampton University (VA)
Jacksonville University (FL)
James Madison University
Keiser University (FL)
King University (TN)
Lynn University (FL)
Marymount University (VA)
Mississippi University for Women (MS)
Pfeiffer University (NC)
Queens University of Charlotte (NC)
Radford University (VA)
Rollins College (FL)
Stetson University (FL)
St. Leo University (FL)
St. Thomas University (FL)
University of Charleston (WV)
University of Mary Washington (VA)
Virginia State University (VA)
Regional Universities West

Alaska Pacific University (AK)

California State Polytechnic—Pomona (CA)
California State Univ.—Bakersfield (CA)
California State Univ.—Channel Islands (CA)
California State Univ.—Chico (CA)
California State Univ.--Dominguez Hills (CA)
California State Univ.—Long Beach (CA)
California State Univ.—Los Angeles (CA)
California State Univ.—Monterey Bay (CA)

California State Univ.—Northridge (CA)

California State Univ.—Sacramento (CA)

California State Univ.—San Bernardino (CA)

California State Univ.—San Marcos (CA)

California State Univ.—Stanislaus (CA)

Dominican University of California

Eastern Washington University (WA)

Evergreen State College (WA)

Hardin-Simmons University (TX)

Hawaii Pacific University (HI)

Humboldt State University (CA)

La Sierra University (CA)

Midwestern State University (TX)

Northwest Nazarene University (ID)

Oklahoma Wesleyan University (OK)
Pacific Lutheran University (WA)
Prescott College (AZ)

San Jose State University (CA)

Sonoma State University (CA)

Stephen F. Austin University (TX)

Texas A&M Int'l Univ. (TX)

University of Alaska—Anchorage (AK)

University of Saint Thomas (TX)

University of Texas—Permian Basin (TX)

University of Texas—Permian Basin (TX)
University of Texas—Tyler (TX)
Walla Walla University (WA)
Western Oregon University (OR)
West Texas A&M University (TX)
Whitworth University (WA)
Woodbury University (CA)
Regional Colleges North
Cazenovia College (NY)
Colby-Sawyer College (NH)
Concordia College (NY)
Dean College (MA)
Keystone College (PA)
Paul Smith College (NY)
Pennsylvania College of Technology (PA)
Southern Vermont College (VT)
SUNY College of Technology—Delhi (NY)
Unity College (ME)
University of Maine—Farmington (ME)
University of Maine—Fort Kent (ME)
University of Maine—Presque Isle (ME)
University of Valley Forge (PA)
Vermont Technical College (VT)
Wilson College (PA)
Regional Colleges Midwest
Augustana University (SD)
Dickinson State University (ND)
Dunwoody College of Technology (MN)
Grace Christian University (MI)
Manchester University (IN)
Midland University (NB)
Olivet College (MI)
Ottawa University (KS)
University of Minnesota—Crookston (MN)
Regional Colleges South
Belmont Abbey College (NC)
Bennett College (NC)
Brevard College (NC)
Catawba College (NC)
Eastern Kentucky University (KY)
52. Everglades University (FL)
Flagler College (FL)
Florida Memorial University (FL)
Georgia Gwinnett College (GA)
High Point University (SC)
Lees-McRae College (NC)
Pensacola State College (FL)
Point University (GA)
South Florida State College (FL)
University of the Holy Cross (LA)
University of the Ozarks (AR)
Warner University (FL)
Welch College (TN)
Regional Colleges West
California State Univ.-- Maritime (CA)
Carroll College (MT)
Cogswell College (CA)
Dixie State University (UT)
East Texas Baptist University (TX)
Marymount California University (CA)
Oregon Institute of Technology (OR)
Southwestern Christian University (OK)
University of Hawaii--Oahu (HI)
Source: FairTest.org
You might notice that national liberal arts colleges are more likely to have test-optional policies than national research universities are. In recent years, liberal arts schools have increasingly taken the position that your test scores are only one component of your application and don't represent the sum of your academic potential.
It's important to know the SAT policies of schools long before you actually apply, since taking and prepping for the SAT can begin more than a year in advance of your deadlines.
Now that you're aware of these different policies, your first course of action is to start exploring.
Comprehensive List of Schools That De-emphasize the SAT
Beyond the top schools above, we've also prepared a comprehensive document listing all schools that de-emphasize the SAT. Click the icon below to see the complete list!
What Should You Do With These Test-Optional Lists?
Now that you have a sense of all the schools with test-optional or text-flexible admissions policies, what should you do next? Consider these four tips for moving forward in the college application process.
#1: Do Your Own Fact Checking
Since admissions processes are complex and unique to each school, it falls on you to thoroughly explore the policies of all the colleges you're interested in.
As mentioned above, if you can't find a detailed explanation on the college's website, don't hesitate to call an admissions officer and ask directly. This is also a question you could bring to your college visits, as long as you answer it early enough to give yourself enough time for test prep.
#2: Take the SAT or ACT to Keep Your Options Open
Your college list is almost certainly going to change throughout junior and even senior year. Don't limit yourself prematurely by ruling out the SAT, as you'll want to keep your options open.
Think about it: you wouldn't want to fall in love with a college only to discover you don't have time to take the SAT or prep effectively for it and thus can't meet the school's admission requirements.
Planning and prepping should begin at least by early junior year, and it's very unlikely that you'll have your college list finalized by then. As you plan out your schedule, visit our resources on when you should start prepping for the SAT and what the best test dates are for you.
#3: Consider Applying to Many Schools
On a similar note, it isn't wise to limit yourself to certain schools just so you can avoid taking the SAT. The fit of the college—from its academics and extracurricular opportunities to its campus and culture—are much more important factors in determining where you'll be spending the four years of your life after high school.
Even if you feel anxious about the SAT, the skills of applied discipline and personal growth that you develop preparing for it will be useful to you throughout your academic and professional careers.
#4: Analyze the Strength of Your Application
If you're applying to colleges that do not require the SAT or that have test-flexible options, it'll help you to reflect on your strengths and weaknesses. Have you achieved (or will you be able to get) a strong SAT score, or is your academic ability better represented through AP tests and IB exams? Will these scores strengthen your application, or do they not truly represent your skills and abilities? Where do you shine the brightest?
Though SAT-optional policies are yet another thing to think about as you apply, having that choice can ultimately only work in your benefit. By making an informed and intentional decision, you have the power to shape the story you tell to admissions officers.
What's Next?
Want to find out more about test-optional schools specifically? Check out our in-depth guide to see all 500+ test-optional schools, and get tips on whether to apply to them or not.
Even among universities that do require SAT scores, there's some variation in how they look at your scores. Check out the full list of colleges that superscore the SAT, and learn how this info could completely transform your approach to test prep.
Exploring your standardized testing options? Many colleges also superscore the ACT. Click here for the full list and for strategies on how to get your best ACT score.
Want to improve your SAT score by 160 points? We've written a guide about the top 5 strategies you must be using to have a shot at improving your score. Download it for free now:
Have friends who also need help with test prep?
Share this article!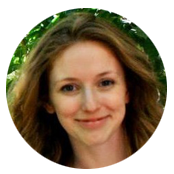 About the Author
Rebecca graduated with her Master's in Adolescent Counseling from the Harvard Graduate School of Education. She has years of teaching and college counseling experience and is passionate about helping students achieve their goals and improve their well-being. She graduated magna cum laude from Tufts University and scored in the 99th percentile on the SAT.
Get Free Guides
to Boost Your SAT/ACT