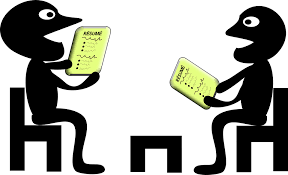 Many of the top colleges either recommend or require interviews. To give yourself the best opportunity to make a good impression in your interviews, and to improve your chances of getting accepted to these schools, you should absolutely prepare for your interviews.
In this article, I'll explain exactly how prepare for a college interview, and I'll give you detailed college interview tips that should make you more comfortable and confident during the interview process.
Introduction to College Interviews
An interview provides the college with an opportunity to give you more information about the school and answer any of your questions about the school and the application process. Additionally, the interview gives the school an opportunity to learn more about you, your interests, and how you'll be able to contribute to the school.
Only a small percentage of colleges recommend or require an interview. Most large public universities don't offer interviews because they simply have too many applicants. Typically, the colleges that offer interviews are very selective private colleges. Check a college's website or contact the admission office to determine if interviews are offered and how to schedule one.
Interviews can be on-campus, usually with an admissions representative, or off-campus near where you live, usually with a graduate of the college. Also, they can be evaluative, meaning that your interview impacts admission decisions, or they can be informational, meaning that they're just designed to provide you with more information about the school or one of its programs. Two schools that offer evaluative interviews are Harvard and Princeton while Cornell and Vassar have informational interviews.
Which Colleges Require Interviews?
Check out the complete list of colleges that require interviews to learn about all of the schools that recommend or require interviews. All of the Ivy League schools outside of Cornell either recommend or require interviews.
Other colleges that recommend or require interviews include Duke, Emory, Bowdoin, University of Chicago, MIT, and Georgetown. Some colleges that offer optional interviews include Stanford, Tufts, Vanderbilt, and Vassar.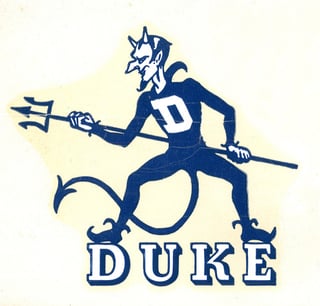 Duke recommends interviews, and it has updated the look of its mascot. (Duke University Archives/Flickr)
How to Set Up a College Interview
Once you decide which schools you're applying to, find out if they offer interviews. Also, you need to make a note of how and when to set up interviews. For schools that give interviews, you'll often be contacted after you submit your application with information about setting up an interview. Generally, interviews are conducted in the fall if you're applying early, and they're conducted in the winter if you apply under regular decision.

If you're given the option of having an interview, you should interview. Interviewing shows the school that you're genuinely interested in attending, and demonstrating interest can help your chances of gaining admission. Also, the interview gives the school an opportunity to learn more about you outside of what's in your application, and you get to learn more about the school.
Why Do You Need to Prepare For an Interview?
Most colleges stress that interviews are opportunities for the school to get to know more about you and for you to get to know more about the school. You may assume that because you know about yourself, there's no real need to prepare. You may think that all you have to do is honestly answer the questions you're asked. While it's true that you primarily just have to candidly answer questions about yourself, preparation can help you appear more confident and give more thoughtful answers.
Also, if you prepare, you'll be able to ask questions that demonstrate your interest in the school and show that you've done substantial research. Some additional preparation can help separate you from the thousands of students who are interviewing for these selective schools.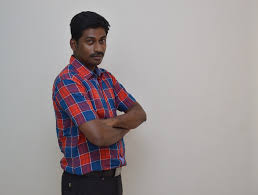 If you prepare, you can be as confident as this guy.
How to Prepare for a College Interview
Your preparation for your interviews consists of three major components: research, practicing answers to questions, and preparing questions to ask the interviewer. I'll explain how to do all three and how they'll benefit you during your interview.
Step 1: Research the School
Well before your interview, you should research as much about the school as possible. Focus your research on why the school would be a good fit for you and your needs. Because you should have done extensive research before you decided to apply, this should be mostly review and shouldn't be too time-consuming. Consider how the school will be able to meet your needs and what you're looking for in a college. You can research anything of interest to you, whether it's related to academics, campus life, extracurriculars, study abroad programs, or athletics.
If you want to pursue a specific major, you can learn about its course requirements, professors, and any special programs for students in that major. Use the school's website, college finders, search websites, and guidebooks to help you learn about the school. Your research will help you prepare for questions you may be asked, and it will help you come up with questions for your interviewer.
Step 2: Prepare for Your Interview Answer
Check out this article for a specific guide on the questions you should prepare for. Some common ones include:
Why are you interested in this college?
What are your academic strengths?
What do you plan to be doing ten years from now?
The questions you'll be asked pertain to your personality, character, goals, and why you think the school would be a good fit for you. To prepare, you should jot down some notes and practice your responses to the most common interview questions.
Remember that the school wants to learn about what makes you unique. So, if you're asked about your greatest strength, don't just say that you're hardworking. That's a response that could be given by thousands of students. If you think you're especially diligent, you can reveal an anecdote that demonstrates your exceptional work ethic. Being able to give specific examples will make your answers much stronger and more believable.
While it's not a bad idea to practice answering common questions, you don't want to try to memorize your answers or write them out word for word. You should appear conversational in the interview, and you don't want to have to stress about remembering the exact words of your prepared answers.
Incorporate information from your research into your answer about why the school would be a good fit for you. Try to include information that's not too superficial or obvious. Don't just say you want to be a doctor and the school has a good pre-med program. Go into more depth. What about the pre-med program makes it a good program for you? What resources or classes that the school offers appeal to you?
You can do a mock interview with a teacher, counselor, parent, or friend. Have somebody ask you common interview questions and practice responding as if you were in the interview.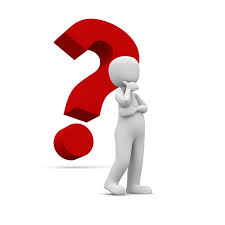 Step 3: Prepare Questions for Your Interviewer
Remember that the interview is not only an opportunity for the interviewer to learn about you; it's also an opportunity for you to learn more about the school. Asking questions shows you're engaged and that you're taking the college selection process seriously.
Refer to this post for
good questions to ask in an interview
. I recommend preparing at least 2-3 questions. Here are a couple of examples of good questions:
What advice would you have for me as an incoming freshman?
I heard about (insert name of on-campus event). Have you participated? What's it like?
Your questions should either be related to your research about the school, personal questions for the interviewer (but not inappropriately personal), or related to something the interviewer said or revealed during the interview.
When you prepare questions, don't come up with questions that can be easily answered through basic research. Don't ask where the school is located or if it has a certain major. You should know the answers to those questions before the interview. Just like your answers to interview questions, your questions for the interviewer should be deeper and demonstrate thought.
3 College Interview Tips for the Day Of
By the day of your college interview, you should be extremely knowledgeable about the school, prepared to answer common interview questions, and have a few questions prepared for your interviewer. Here are some college interview tips to follow the day you interview. By this point, your hard work is mostly done, and now you get a chance to learn more about the school and show what a superstar you are.

Tip 1: Dress Well
When it comes to college interview attire, it's better to err on the side of looking too formal than too casual. You want to appear like you're taking the interview seriously, and you want to present yourself in a professional manner.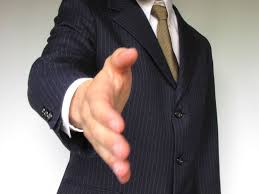 Tip 2: Be Punctual
I assume this goes without saying, but make sure you're on time. Nothing gives a worse first impression than showing up late to a meeting. If something out of your control happens and you're running late, contact the interviewer to let him/her know.
Tip 3: Relax
If you've made basic preparations and you're polite to your interviewer, most likely, your interview will only be able to help your chances of admission. Also, so you don't stress too much, remember that the interview is only a minor factor in determining whether or not you're accepted to a school. Try your best to just be yourself. These colleges want to learn about you, so don't be overly worried about giving the "right" answers to questions. Give genuine answers and feel free to show your personality.
What's Next?
As you continue to research colleges and the college application process, make sure you know the complete application timeline and how many colleges to apply to.
If you're striving to get into the most prestigious colleges, learn helpful tips from a Harvard graduate.
Want to improve your SAT score by 160 points or your ACT score by 4 points? We've written a guide for each test about the top 5 strategies you must be using to have a shot at improving your score. Download it for free now:
Have friends who also need help with test prep?
Share this article!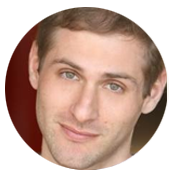 About the Author
Justin has extensive experience teaching SAT prep and guiding high school students through the college admissions and selection process. He is firmly committed to improving equity in education and helping students to reach their educational goals. Justin received an athletic scholarship for gymnastics at Stanford University and graduated with a BA in American Studies.
Get Free Guides
to Boost Your SAT/ACT