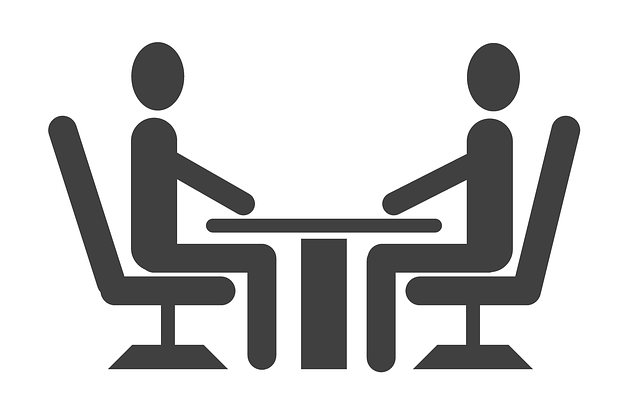 College interviews are becoming increasingly common, especially among selective colleges. Many students go to interviews ready to answer questions but forget that it's important to ask interesting questions as well.
In this article, I'll establish the basics of how to prepare for college interviews and explain what questions you should and shouldn't ask during an interview, so you feel totally ready on the day of.
About College Interviews
A college interview provides the college with an opportunity to give you more information about the college and answer any of your questions about the school and the application process. Furthermore, the interview gives the school an opportunity to learn more about you, your interests, and how you'll be able to contribute to the school.
Very few colleges require an interview. Most large public universities don't offer interviews because there are too many applicants. Typically, the colleges that offer interviews are very selective or private colleges.
A few colleges that offer interviews include Columbia, Oberlin, and Bates. Check a college's website or contact the admission office to determine if interviews are offered and how to schedule one. Interviews can be on campus, usually with an admissions representative, or off campus near where you live, usually with a graduate of the college.
If you have the option to interview, you should do so. Interviewing shows the school that you're genuinely interested in attending, and demonstrating interest can help your chances of gaining admission. Plus, the interview gives the school another opportunity to get to know you outside of what's on your application.
Don't stress the interview too much. As long as you're polite, attentive, and prepared, it should only help your chances of getting accepted.
Live Life Happy/Flickr
How to Prepare For an Interview
Before your interview, research as much about the school as possible. Focus your research on why the school is a good match for you and your interests. You should have done a good amount of research before you decided to apply, so hopefully, this shouldn't take much time.
Your research before an interview should be mostly review and focusing on specifics about how the school fits your needs. For example, if you're considering a specific major or program, you can research the course requirements, facilities, and professors. If you're a singer who wants to be part of an acapella group in college, you can research the different acapella groups on campus.
Most likely, at some point in the interview, you'll be asked why you want to attend that school. If you've indicated that you want to pursue a specific major, you'll be asked why. Your research should help you provide detailed responses. Use the school's website, college finders, guidebooks, and search websites to help you learn about the school.
Prepare questions to ask during the interview based on your research. Besides preparing questions for your interviewer, you should be ready to answer some typical interview questions. You can try to simulate the interview experience with a counselor, friend, or parent and practice answering these questions:
#1: Why do you want to attend the college?
#2: What can you contribute to the school?
#3: What are your strengths and weaknesses?
#4: What are your future goals?
#5: What is your favorite book and why?
You may not be asked all of these questions, and you'll most likely be asked at least one question that you're not expecting. Be honest and thoughtful. You want to come off as conversational (not like you're reading from a script) but well-prepared.
On the day of your interview, make sure to dress professionally and be punctual. Dressing well and being on time show the interviewer that you're responsible and want to make a good impression.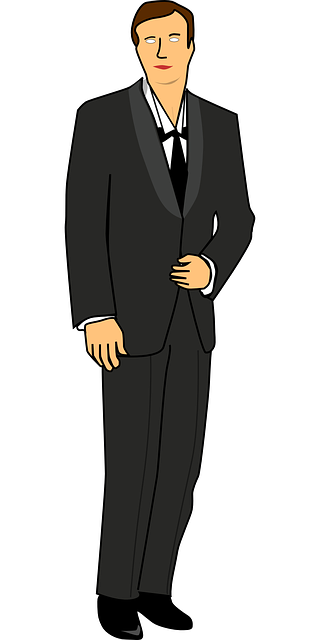 Feel free to rock a suit to your interview.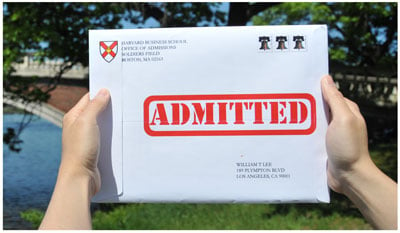 Want to build the best possible college application?
We can help. PrepScholar Admissions is the world's best admissions consulting service. We combine world-class admissions counselors with our data-driven, proprietary admissions strategies. We've overseen thousands of students get into their top choice schools, from state colleges to the Ivy League.
We know what kinds of students colleges want to admit. We want to get you admitted to your dream schools.
Learn more about PrepScholar Admissions to maximize your chance of getting in.
Why Should You Ask Questions During Your Interview?
Asking questions shows your interest in the school and that you truly care about the college application and selection process. Ideally, it also demonstrates that you're engaged and have been attentively listening to what the interviewer has been saying throughout the interview.
Good Questions to Ask a College Interviewer
Remember that your questions should demonstrate thought, that you've done your research, and that you've been listening to the interviewer.
There are three major types of questions to ask: research-based questions, personal questions to the interviewer, and questions based on information the interviewer revealed during the interview.
Good Research-Based Questions
There are a ton of good research-based questions. Keep your questions focused, and make sure that they coincide with your interests. Prepare these questions in advance. Because you'll be answering questions for the majority of the interview, you only need to prepare a few questions. Avoid asking questions that have answers that can be easily obtained with simple research.
Here are a couple of hypothetical examples of good research-based questions:
#1: I would love to take advantage of the opportunities you offer for students to study in China, but I'm wondering if I'll be able to do so if I'm on the volleyball team. Are there student-athletes who study abroad given the time commitments they have to make to their sport?
#2: I'm very interested in the internship program you have for journalism students. Do you know about specific internships students have gotten and how those internships have helped students academically or on their career paths?
Good Personal Questions
These are questions in which you ask for your interviewer's perspective or opinion. Personal questions can be great questions because your interviewer is likely to want to provide guidance, and many people enjoy talking about themselves.
Here are a couple of good personal questions to ask your college interviewer:
#1: What advice would you have for me as an incoming freshman?
#2: What do you wish you would have known as an incoming freshman?
#3: I read about (insert popular on-campus event or tradition). Have you participated? What's it like?
This last type of question is good because it shows you've done your research and people tend to like to talk nostalgically of their college experience.
Good Questions Showing You've Been Listening
You can't really prepare for these types of questions, but they're good to ask because they show that you're engaged, interested, and paying attention. If you can ask a question based on something the interviewer has told you during the interview, go for it. For example, if the interviewer discusses a tutoring program, you can ask the interviewer if he was involved in it, or you can ask for more details about how the program works.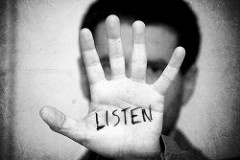 B Rosen/Flickr
What You Shouldn't Ask
There are some topics you should avoid asking about during your interview.
Don't ask about your chances of gaining admission. Definitely, don't ask about whether you'll get in. You may be seen as presumptuous, and your interviewer may not even be qualified to give you an honest answer. Often, interviewers are current students or alumni who haven't seen your application, and other than what they report back to the school about the interview, they have no say on admissions decisions.
Don't ask too many non-academic questions. Focus most of your questions on academics. While it's perfectly acceptable to ask about campus life and extracurricular activities, remember that you're primarily in college to study and learn. If the majority of your questions are about parties or sports, you may not be seen as a serious student.
Don't ask about any information that can be easily obtained from the college website or basic research. If you ask an interviewer where the school is located or if they have a certain major, you're showing that you've spent little time preparing.
Don't ask about rankings or anything like "What's your best department?" While colleges like to tout their rankings on their websites or in their brochures, your interview is not a good time to discuss them. Remember that the interviewer is trying to learn about you and determine your fit for that school. You don't want to come across as being overly concerned with reputation or rankings. Also, the interviewer will be hesitant to say that any program or major is the best because she will be hesitant to imply that any program is worse or not as good.
Keep your questions formal and professional. If your interviewer is a current student or alum, you can ask about her experience at the school and why she chose that particular college. However, don't ask anything too personal. Your questions should be about topics that would be appropriate to discuss with a teacher or boss.
Final Advice
Do some research to prepare for your interview.

Asking good questions is an excellent way to show you're interested in the school and engaged.

You can bring in your questions written down in case you forget one of your questions. However, most of the interview should just be a conversation. You don't want to come off like you've tried to memorize everything you're saying.

If you're worried about your interview, you can try to practice with a parent, teacher, counselor, or friend. If the person you practice with isn't knowledgeable about the interview process, you can practice answering the common interview questions. Similarly, if you're wondering if your prepared questions are good, ask one of your teachers or your counselor.

Check out our guide to the best tools to help you prepare for your interview, including a notebook to write your questions in.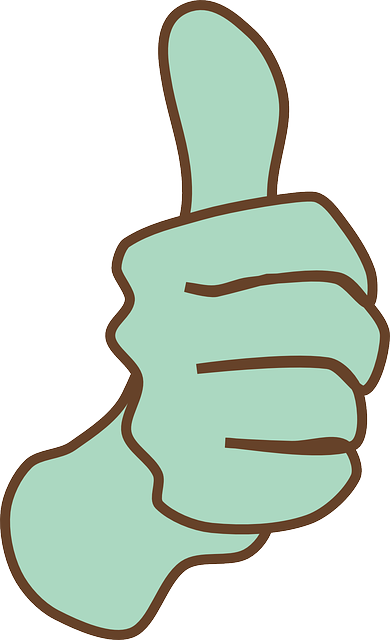 What's Next?
Wondering what questions the interviewer might ask you? Read our list of the 14 college interview questions you must prepare for.
To help learn more about different colleges and make the college selection process easier, consider going on college tours.
If you need to improve your grades to strengthen your application, check out this article about how to get a 4.0 GPA.
Finally, if you're working on your college applications, make sure you know how to write a great college essay.
Want to improve your SAT score by 160 points or your ACT score by 4 points? We've written a guide for each test about the top 5 strategies you must be using to have a shot at improving your score. Download it for free now:
Have friends who also need help with test prep?
Share this article!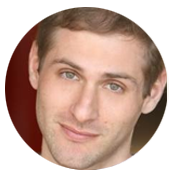 About the Author
Justin has extensive experience teaching SAT prep and guiding high school students through the college admissions and selection process. He is firmly committed to improving equity in education and helping students to reach their educational goals. Justin received an athletic scholarship for gymnastics at Stanford University and graduated with a BA in American Studies.
Get Free Guides
to Boost Your SAT/ACT