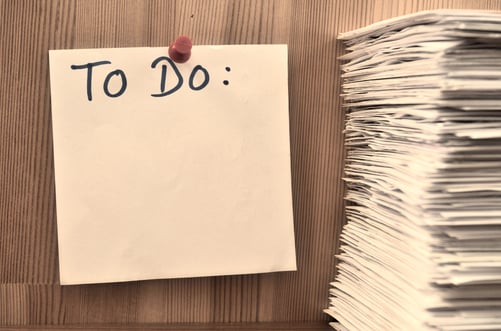 College is an exciting and challenging time for many young adults. Whether you're going far away or staying nearby, having the right supplies can make a huge difference in making college feel like home. Plus, remembering everything will save you those rushed last-minute trips to the store or waiting for your trash can to be delivered along with your month-long supply of popcorn and ramen.
Check out this college packing list to find out what to bring to college. Make sure to also get the printable checklist! But first, what is dorm life really like?
Before You Pack: Understanding the Realities of Dorm Life
Traditional dorms are singles or doubles, with some triples or quads, and students share a communal bathroom and living area. Some students live in suites or apartments during college, in which they share a bathroom and common living space with a few roommates. Shared bathrooms are a major adjustment for a lot of students, so as you get ready to move into your dorm, think about what will make you most comfortable in these shared spaces.
Most four-year colleges have dining halls and meal plans. Dining halls offer some wonderful, well-balanced options, but they aren't open all the time and don't always cater to students' dietary needs as best as they can. Make sure to have ways to eat and prepare food in your room from the get-go. You'll be in need of plenty of late-night snacks and meals!
You're going to spend lots of time around other people and in shared spaces. The best thing to do is to be prepared and make sure you're being conscientious about your living space and what you need to be comfortable and happy.
For better or worse, this is your home for the next four years. You can never be too prepared! Anything in college is possible, and a lot of craziness will happen. Deciding what to bring to college is challenging, but hopefully this college packing list will get you off to a great start so you can enjoy one of the best times of your life in comfort.
What to Bring to College: The Importance of Organization
Before we introduce our ultimate college packing list, it's critical that you understand the overall importance of organization regarding what to bring to college.
You'll notice the word storage on our college packing list; that's because living in a small space means it's more important than ever to stay organized.
You can start your organizational system before you even move. Start by labeling all the boxes or storage containers you're bringing with you to college. Label makers are great, but duct tape and a sharpie work just fine as well. You don't want to be searching for your charger on your first night in your dorm because you can't remember which box you threw it in.
One-up this strategy by packing your dorm items as they'll be stored once in your room. If you have a bedside rolling cart, for example, put the items in that cart that will be there once you move in. You'll save yourself a bit of unpacking and know exactly where your stuff is when you need it.
Some things that are college-specific can be packed in advance, but you'll probably wait to decide what clothes to bring with you. Packing your clothes last is actually a great idea. Make a day of it! Chances are that you can stand to donate some items, and you'll have to decide carefully what to bring to college and your dorm. Clothes will also be the last thing you unpack once you're moved in, since you'll want to take some time to organize.
Finally, make sure you coordinate with your roommate(s) about who is bringing which shared items. If you're planning to share a microwave, TV, or other items, make that clear before you move in. It might be helpful to share your college packing lists with one another.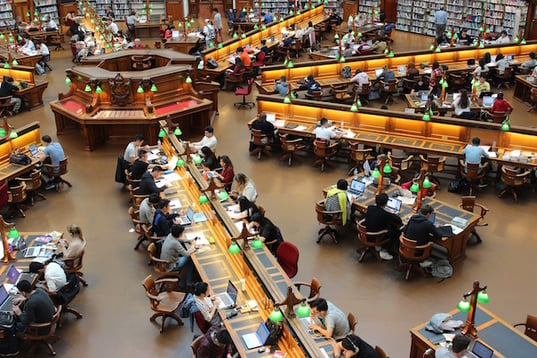 The Ultimate College Packing List
And now we introduce our ultimate college packing list! Here, we tell you exactly what to bring to college, from dorm room essentials and bathroom supplies to electronics and clothes.
Dorm Room Essentials
The following items are must-haves when it comes to your college packing list. These are all basic things you'll need for your dorm room and to make yourself feel right at home:
Comforter
Pillow(s)
Mattress pad/cover
Laundry basket/bag
Drying rack for laundry
Clothes hangers
Trash can
Reading light
Duct tape
Mini-fridge
Microwave
TV
Umbrella
2 cereal bowls
2 plates
Cups
Basic set of silverware
Filtered water pitcher
To-go coffee mug
Reusable water bottle
TIP: When you unpack in the dorms, make your bed first. It'll get some bulky items out of the way and create a surface on which you can lay other stuff as you unpack.
TIP: You really only need one or two of each "dining" item. Even if you have kitchen space, you're not going to be whipping up regular meals for you and your roomies. Just get in the habit of washing your items right after you use them so you don't have things lying around and your bowl will be clean for your midnight cereal.
Must-Have Toiletries and Bathroom Supplies
While the above college packing list dealt mainly with general dorm room items you will need, this next list contains all the bathroom supplies no college freshman should ever be without:
Towels
Shower shoes
Loofa
Shampoo and conditioner
Hair products
Brush/comb
Deodorant
Razor
Shaving cream/gel
Cosmetics
Toothpaste
Dental floss
Mouth wash
Painkillers (Advil, Tylenol, Ibuprofen, etc.)
Q-tips
Cotton balls
Nail polish remover
Paper towels
Nail clippers
Laundry detergent
Dryer sheets
TIP: Toiletries are the one thing it doesn't hurt to overpack. At some point, you will need it! Make sure to keep spare toiletries organized so that when you run out, you will know exactly where to find your backups.
TIP: Lots of stores sell first-aid kits, but you can also create your own kit and customize it to your needs. If you do so, make sure to include the following in it:
Band-Aids of all sizes
Neosporin
Cortisone
Ace bandage
Medical tape
Gauze
Painkillers
Disinfectant
Tweezers
Super-Important School Supplies
When it comes to what to bring to college, students don't always remember that it's not just about dorm and living essentials but also school supplies! Here are all the items you'll need for classes in college:
Flash drive
Notebooks
Folders
Index cards
Pens and pencils
Highlighters
Sharpies
Post-its
Stamps/envelopes (seems unnecessary, I know, but buying stamps is a pain, so it's nice to have a small stash!)
Rubber bands
Paper clips
Binder clips
Stapler
TIP: If you didn't use it in high school, you probably won't use it in college. That color-coded binder looks awesome and professional, but unless you're serious about revamping your organizational skills in college, it'll probably just take up space.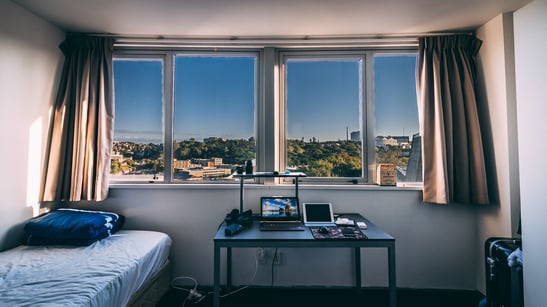 Essential Electronics
These days, it's pretty much impossible to get through college without electronics. Here's what to add to your college packing list before you head to your dorm for the first time:
Laptop
Noise-canceling headphones
HDMI cable
Backup chargers
AA and AAA batteries
Power strips
TIP: Invest in a nice laptop case or bag. Most students take their computers to class to take notes or follow along with lectures. You'll be carrying this everywhere, so make sure it's protected.
The Coolest Clothes
Before we get into what clothes to pack, the most important thing is that you pack the things you love and feel comfortable in. We have a few suggestions, but you should ultimately feel like yourself!
Outerwear (depending on where you go to school, you will need a coat or jacket and maybe rain or snow boots)
Running sneakers or versatile shoes for exploring or off-campus activities
"Going out" outfits
"Staying in" outfits
Undergarments
Everyday clothes to wear to class
1 formal outfit to wear to an event
1 suit or interview-appropriate outfit
Pajamas you're comfortable wearing in front of lots of other people
Bathrobe or cover-up for trips to the communal showers
Slippers
Non-Essential but Nice to Have
This short list of what to bring to college consists of items you don't necessarily need to bring but that could add a little more pizzazz and comfort to your dorm:
Fan
Throw blanket
Extra seating (futon, bean bag chair)
Video game console
Area rug
Keurig or other coffee maker
Pots and pans
Starter Grocery List
You don't want to be starving as soon as you get comfortable in your dorm! Here are some of the most convenient food and drink items to get right away:
Ramen
Instant oatmeal
Snack packs (pretzels, almonds, trail mix

—basically

whatever you like in miniature form)
Granola bars
Popcorn
Coffee
Hot chocolate
PB&J supplies
Finally, don't forget to pack all your important documents. Bring your ID, bank cards, and health insurance info. Add your passport and social security card if you plan to work while on campus.
College is supposed to be one of the best times of your life—it's also one of the most stressful, and you'll be experiencing a lot of new things. With the right supplies from this ultimate college packing list, you'll be ready to jump right into your schoolwork without any distractions.
Plus, being prepared leaves more time for the fun stuff!
What's Next?
Applying to college? Check out our tips on building an impressive college application and our guide on where to apply to college.
If you know where you're going to college, this list of 137 pre-college summer programs will help you get a jump on your college courses. You can also start your financial planning by learning how to apply for financial aid.
These recommendations are based solely on our knowledge and experience. If you purchase an item through one of our links, PrepScholar may receive a commission.
Have friends who also need help with test prep?
Share this article!
About the Author
Carrie holds a Bachelors in Writing, Literature, and Publishing from Emerson College, and is currently pursuing an MFA. She worked in book publishing for several years, and believes that books can open up new worlds. She loves reading, the outdoors, and learning about new things.
Get Free Guides
to Boost Your SAT/ACT