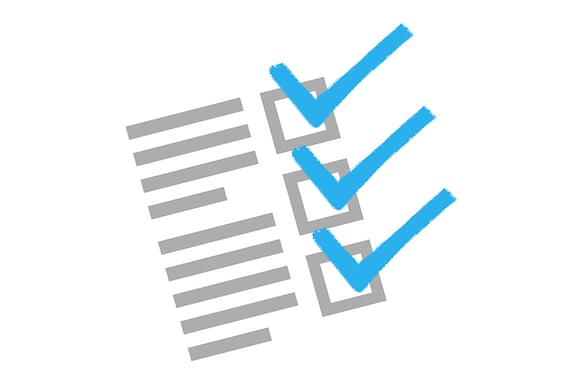 Are you putting together your college application list? One factor you might not have considered is which schools require you to send your entire SAT testing record. Unfortunately, you can't always hide your rotten SAT scores! So if you have some less-than-stellar scores, you might avoid (or at least think carefully) before applying to those schools.
We have a complete list of which schools require your complete SAT testing record. Read on for this list as well as exclusive advice for applying to these schools.
UPDATE: Many Colleges Remain Test-Optional for 2023-24
As a result of the COVID-19 epidemic, many schools broke with their normal testing policies and went test optional. That means schools with temporary test-optional policies will not require you to send your SAT scores as part of your admissions application, and not submitting SAT scores will not adversely impact your chances of getting in. Many schools are still test optional in the 2023-2024 school year, so be sure to check college websites for their admission requirements.
Check out this article for more a list of every school that's temporarily test optional during the COVID-19 epidemic.
Sending SAT Scores to Schools: All Scores vs. Score Choice
Traditionally, nearly all colleges have required you to send at least one SAT or ACT score as part of your application for admission. But colleges differ on how they handle students with multiple sets of scores—for example, if you had two sets of SAT scores.
Some colleges require you to send your entire SAT or ACT testing record, even if that means sending not-so-great scores. (This does not apply to any tests taken in middle school (7th/8th grade) or earlier as part of a talent-search program.)
Other colleges do not require you to send your full testing record (though they often recommend it anyway). At these schools, you can take advantage of SAT's Score Choice policy, which allows you to send only your best scores.
So what happens if you want to apply to a college that requires all SAT scores? What could be the benefits and drawbacks of revealing your entire testing record?
What Difference Could Sending All SAT Scores Make?
You might be wondering why it matters if colleges see all of your SAT scores. Couldn't it help your chances of admission if colleges see your complete testing record, including your highest section scores?
Indeed, colleges consider the entire testing history when it's given, generally paying most attention to your highest scores achieved. However, when colleges specifically require you to send all of your scores, this means they're considering your lower scores as well. They aren't just looking for low scores and throwing your application out, but the higher all of your scores are, the better.
Back when I was contacting colleges to conduct research for our new SAT investigation, I asked dozens of admissions officers if members of the class of 2018 could take the SAT and submit it for admission. This would mean taking the SAT early, during or before sophomore year.
Many of the admissions officers cautioned against taking the SAT that young. "We're still going to see those scores," an admissions officer from Cornell told me, implying that potentially lower scores could, in fact, hurt your application.
While I want to take colleges at their word that even if they require all scores they only look at the highest ones, they wouldn't require all scores to be sent unless they wanted to consider them all—including the lower ones.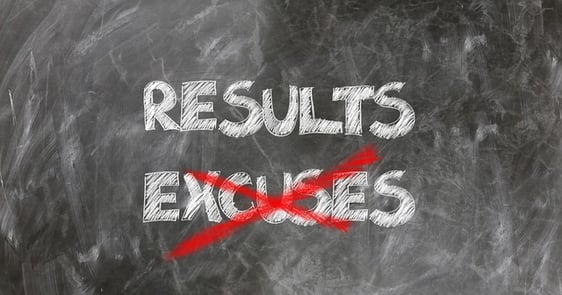 How Does Sending All SAT Scores Affect Your Test-Taking Strategy?
If you're applying to schools that require all SAT scores, you need to be very careful each time you take the SAT because you will have to send any scores you get, even if they're low.
If you're reading this and aren't sure which schools you're applying to yet, we recommend taking a careful look at the schools that require you to send all scores. If any of the schools might be a top choice for you, adjust your test-taking policy accordingly.
In general, we only recommend taking (or retaking) the SAT after you've studied and are certain you'll get a decent score. But you'll have to be extra careful if you're applying to an "all scores" school.
Don't take the SAT for the first time as practice, or to get used to the test. Colleges will see your "practice score." (Not to mention it's a waste of money to take the test for this reason only!)
We recommend taking the PSAT your sophomore and/or junior year to get the experience of taking the SAT and to receive a score without compromising your actual SAT score. Also, make taking strictly timed, full-length SAT practice tests part of your study regimen so that when you sit down to take the SAT for real, it won't feel as though it's your first time taking it.
If you have to retake the SAT, be sure to continue to study for both sections (Evidence-Based Reading and Writing, and Math), even if you're only trying to bring up one section's score. You wouldn't want the score from your other section to drop dramatically on a retake!
For more tips on how to study effectively, read our guides on how long you should study for the SAT and how to set an SAT target score.
By keeping this advice in mind and only taking the SAT after careful studying, you should be able to apply to "all scores" schools without worrying about lower scores weakening your application.
Notable Colleges That Require You to Send All SAT Scores
Before we get to the complete list of colleges that require all SAT scores, we'll highlight some top schools you might be interested in. We include quotes from their admissions websites to give you an idea as to how serious they are about their scoring policies. Bold emphasis is mine.
"Georgetown University does not participate in the Score Choice option available through the College Board. Georgetown requires that you submit scores from all test sittings of the SAT, ACT, and SAT Subject Tests."
Georgetown is unique among top universities in the US in that it requires you to send every single SAT, ACT, and SAT Subject test scores in with your application. Most schools that require all scores sent only want to see all ACT or all SAT scores.
Penn used to require all scores but has since altered its policy somewhat (note that they're also currently test optional for 2023-2024:
"Although we permit Score Choice, we encourage students to submit their entire testing history for both ACT and SAT exams."
Ready to go beyond just reading about the SAT? Then you'll love the free five-day trial for our SAT Complete Prep program. Designed and written by PrepScholar SAT experts, our SAT program customizes to your skill level in over 40 subskills so that you can focus your studying on what will get you the biggest score gains.
Click on the button below to try it out!
Complete List of Colleges That Require All SAT Scores
Below is the complete list of four-year colleges and universities that require you to send all SAT scores, grouped by state. Look through this list carefully. If any of the schools here are your top choices, that means you need to be especially careful about SAT retakes.
For a complete list of all colleges (including community colleges) that require all SAT scores, check out the official College Board PDF.
If your school has started requiring all SAT scores are sent and they aren't listed, be sure to tell us in the comments!
| | | |
| --- | --- | --- |
| School Name | City | State |
| University of North Alabama | Florence | AL |
| Southern Arkansas University | Magnolia | AR |
| University of Arkansas at Little Rock | Little Rock | AR |
| Point Loma Nazarene University | San Diego | CA |
| Soka University of America | Aliso Viejo | CA |
| University of Colorado Denver | Denver | CO |
| Holy Apostles College and Seminary | Cromwell | CT |
| Georgetown University | Washington | DC |
| Howard University | Washington | DC |
| Delaware State University | Dover | DE |
| Barry University | Miami Shores | FL |
| Florida Agricultural and Mechanical University | Tallahassee | FL |
| Southeastern University | Lakeland | FL |
| Fort Valley State University | Fort Valley | GA |
| Dordt College | Sioux Center | IA |
| MacMurray College | Jacksonville | IL |
| Olivet Nazarene University | Bourbonnais | IL |
| Saint Xavier University | Chicago | IL |
| Trinity Christian College | Palos Heights | IL |
| Grace College | Winona Lake | IN |
| Indiana Wesleyan University | Marion | IN |
| Oakland City University | Oakland City | IN |
| University of Saint Francis | Fort Wayne | IN |
| Kansas Wesleyan University | Salina | KS |
| University of Saint Mary | Leavenworth | KS |
| Kentucky Christian University | Grayson | KY |
| Grambling State University | Grambling | LA |
| Louisiana State University of Alexandria | Alexandria | LA |
| Louisiana State University Shreveport | Shreveport | LA |
| Nicholls State University | Thibodaux | LA |
| Andrews University | Berrien Springs | MI |
| Cornerstone University | Grand Rapids | MI |
| Sacred Heart Major Seminary | Detroit | MI |
| Oak Hills Christian College | Bemidji | MN |
| Central Methodist University | Fayette | MO |
| Saint Louis University | St. Louis | MO |
| Blue Mountain College | Blue Mountain | MS |
| William Carey University | Hattiesburg | MS |
| University of North Carolina at Charlotte | Charlotte | NC |
| University of Jamestown | Jamestown | ND |
| Mayville State University | Mayville | ND |
| Richard Stockton College of New Jersey | Galloway | NJ |
| Barnard College | New York | NY |
| City College of New York | New York | NY |
| Colgate University | Hamilton | NY |
| Cooper Union | New York | NY |
| Cornell University | Ithaca | NY |
| Hunter College | New York | NY |
| Long Island University Brooklyn | New York | NY |
| New York School of Interior Design | New York | NY |
| Queens College (City University of New York) | Flushing | NY |
| United States Merchant Marine Academy | Kings Point | NY |
| Art Academy of Cincinnati | Cincinnati | OH |
| Cameron University | Lawton | OK |
| East Central University | Ada | OK |
| Rogers State University | Claremore | OK |
| Southwestern Oklahoma State University | Weatherford | OK |
| Western Oregon University | Monmouth | OR |
| Carnegie Mellon University | Pittsburgh | PA |
| Indiana University of Pennsylvania | Indiana | PA |
| Shippensburg University of Pennsylvania | Shippensburg | PA |
| University of Puerto Rico at Cayey | Cayey | PR |
| University of Puerto Rico at Humacao | Humacao | PR |
| University of Puerto Rico at Ponce | Ponce | PR |
| Columbia International University | Columbia | SC |
| The Citadel | Charleston | SC |
| Tennessee Technological University | Cookeville | TN |
| Dallas Christian College | Dallas | TX |
| Howard Payne University | Brownwood | TX |
| LeTourneau University | Longview | TX |
| Midwestern State University | Wichita Falls | TX |
| Rice University | Houston | TX |
| St. Edward's University | Austin | TX |
| Tarleton State University | Stephenville | TX |
| Texas A&M University | College Station | TX |
| Texas A&M University—Kingsville | Kingsville | TX |
| Texas Wesleyan University | Fort Worth | TX |
| University of Texas at Brownsville | Brownsville | TX |
| Neumont University | Salt Lake City | UT |
| Utah State University | Logan | UT |
| Castleton State College | Castleton | VT |
| Washington State University | Pullman | WA |
| Alderson-Broaddus College | Philippi | WV |
| Fairmont State University | Fairmont | WV |
| West Virginia University Institute of Technology | Montgomery | WV |
What's Next?
Not sure if you need to retake the SAT or ACT? Find out what a good, bad, or excellent SAT/ACT score is based on the schools you are applying to. If your score falls short, consider a retake.
Need tips for studying? Get a rundown of the overall best strategies to use for the SAT.
For SAT/ACT resources, check out the best SAT/ACT study websites you should be using.
Want to improve your SAT score by 160 points? We have the industry's leading SAT prep program. Built by Harvard grads and SAT full scorers, the program learns your strengths and weaknesses through advanced statistics, then customizes your prep program to you so you get the most effective prep possible.
Check out our 5-day free trial today:
Have friends who also need help with test prep?
Share this article!
About the Author
Halle Edwards graduated from Stanford University with honors. In high school, she earned 99th percentile ACT scores as well as 99th percentile scores on SAT subject tests. She also took nine AP classes, earning a perfect score of 5 on seven AP tests. As a graduate of a large public high school who tackled the college admission process largely on her own, she is passionate about helping high school students from different backgrounds get the knowledge they need to be successful in the college admissions process.
Get Free Guides
to Boost Your SAT/ACT