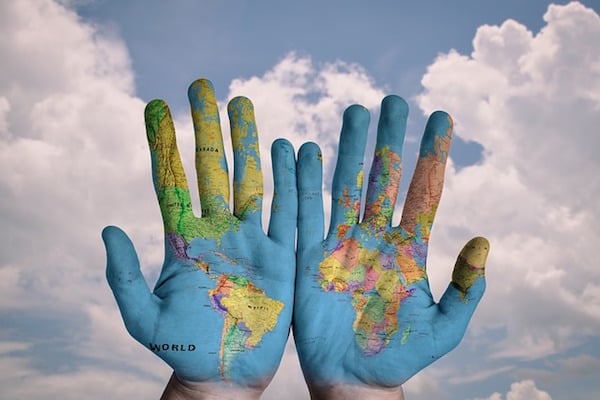 Teaching's a competitive field, so a stand-out cover letter's a must for serious applicants. In the sample below, the applicant is applying to teach English as a Second Language to international students.
Read on to see why the writer thinks he'd be a great match for the position. Then continue scrolling for an analysis of what this sample cover letter does well.
Cover Letter for English Teacher Position
Jon Snowman
1 Wall Road, North Reading, MA 01864
606-060-6066 ✴ jon.snowman@gmail.com


May 1, 2016

Lucia Gomez
School Director
English Learning Center
60 Center St.
Boston, MA 02108

Dear Ms. Gomez,
I was excited to find your posting for an English as a Second Language teacher with English Learning Center on Craigslist.com. Upon researching your school, I strongly identified with its mission of cross-cultural communication and global citizenship. I am confident that I would make an excellent addition to your teaching team because of my passion for helping students, my teaching and cultural experiences, and my TEFL qualifications.
I taught ESL to beginner, intermediate, and advanced students of various cultural and linguistic backgrounds in Madrid for one year. Before stepping into this role, I earned my TEFL certification after completing an on-site 120-hour course. Through my teaching experiences and TEFL studies, I developed critical pedagogic and classroom management skills, along with a passion for teaching English.
I'm equipped with the Communicative Teaching Method, a philosophy that I'm excited to see you use at English Learning Center. I apply this method in the classroom through interactive, student-centered activities that maximize "student talk time." I scaffold my lessons so that they include pair and group work, as well as movement around the classroom. By engaging students in speaking, grammar, writing, listening, and reading and appealing to diverse learning styles, I help them improve their accuracy and fluency across key skill areas.
After living in Spain, I understand both the excitement and the challenges that accompany learning a new language and living abroad. In my classes, I typically set aside five to ten minutes at the start of each class for students to share their "highs" and "lows" for the week, a ritual that my students have appreciated as they adapted to new surroundings. I aim to support students' social-emotional well-being as they learn English and deepen their global awareness.
I look forward to speaking with you to discuss your specific needs at English Language Center and my ability to meet them. I'd be thrilled to join a team of globally-minded educators dedicated to high-quality language instruction. Please feel free to contact me at 606-060-6066 or jon.snowman@gmail.com. Thank you very much for your consideration.
Sincerely,
Jon Snowman
Jon Snowman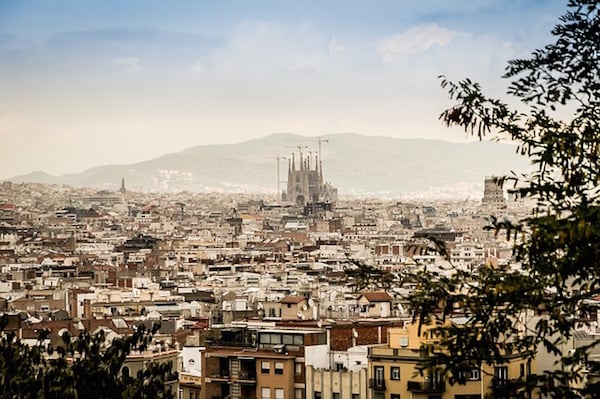 Will this cover letter help Jon get an ESL teaching job stateside?
ESL Teacher Cover Letter: The Breakdown
Jon is applying to an ESL teaching position with English Language Center. In his cover letter, he reflects an understanding of the school by referring to its mission statement in the first paragraph. He also shows that he knows it uses the Communicative Teaching Method as the basis for its curriculum, a method with which he's familiar.
Jon describes his skills and qualifications in terms of his TEFL certification, lesson planning abilities, and efforts to establish a comfortable classroom environment. He specifies that his lessons focus on pair and group work to maximize conversation among students, and he gives an example of a "high/low" activity he uses to support students emotionally as they adapt to a new culture.
By giving specifics, Jon illustrates his instructional skills and teaching methodology. His letter is clearly organized and provides insight into his experiences. Overall, Jon's cover letter shows that he's a thoughtful teacher dedicated to ESL instruction. Before heading to the next sample, consider one important note about the letter's format.
A Note on Format
The letter above features a traditional format with Jon's name, address, and contact information at the top, followed by the date and the name and address of the hiring manager. He also signs and prints his name at the bottom.
This format is spot on for cover letters sent as a hard copy or as an attachment in a Word document. These days, though, lots of jobs have applicants send their cover letters in the body of an email or pasted into a text box on their application site.
If you're sending a cover letter in the body of an email or text box, then you usually don't have to worry about these headers. You can just start right in with the salutation (e.g., Dear Ms. Wassername) and type your name at the end.
Make sure to read and follow any application instructions so you know exactly how to send your materials. In addition to being thoughtful about your cover letter's content, you can be intentional about your letter's format and overall look.
What's Next?
Do you need a degree to be an English teacher? Learn more about the qualifications you'll need to teach in the U.S. with this article.
Ready to read another sample? Check out this sample cover letter for the job of Marketing Manager!
Are you looking for our full cover letter guide? Head back to the complete guide here with links to five more cover letter samples.
Are you starting at the beginning? This guide has a universal cover letter template to guide your writing, along with great tips to produce the best cover letter you can.
Have friends who also need help with test prep?
Share this article!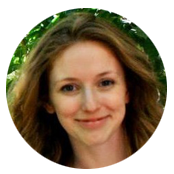 About the Author
Rebecca graduated with her Master's in Adolescent Counseling from the Harvard Graduate School of Education. She has years of teaching and college counseling experience and is passionate about helping students achieve their goals and improve their well-being. She graduated magna cum laude from Tufts University and scored in the 99th percentile on the SAT.
Get Free Guides
to Boost Your SAT/ACT