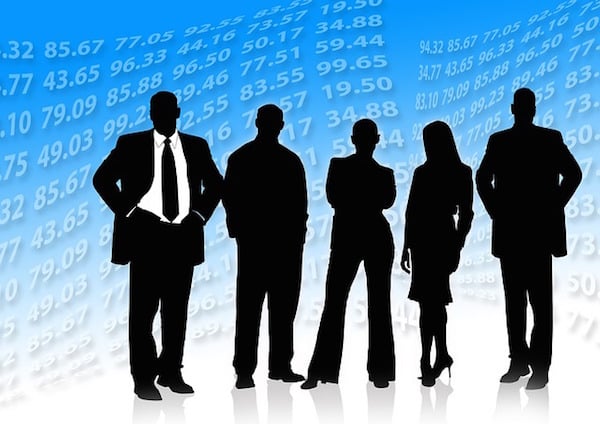 The writer of this cover letter works in marketing, so hopefully he's able to market for himself with a strong cover letter! As you'll see below, the applicant uses a list format to present his professional skills and draw direct connections with the job's requirements.
Read on to see how the applicant describes his experiences, and then continue on to an analysis of what this sample cover letter does well.

Cover Letter Sample for Marketing Manager Position
Bran Starkman
5 Tree Lane
Snowtown, CO 80001


May 1, 2016


Cecily Lannister
Director of Marketing
King Co.
10 Landing St.
Sunnyvale, CA 94085


Dear Ms. Lannister,
I'm writing to express my strong interest in joining King Co.'s team as Marketing Manager, an opportunity I discovered on Monster.com. King Co. takes such an innovative approach to its marketing, and I would love to contribute to its progressive vision. With my five years of experience in marketing management, I have the skills and knowledge to excel in this role. Please allow me to highlight my qualifications as they related to your stated requirements.


| | |
| --- | --- |
| Your Requirements | My Experience |
| Marketing degree, 3 years exp. | Obtained my BA in Marketing Communication in 2011 and have three years of experience as an SEO Content Marketing Manager |
| Skilled with content strategy development and implementation | Developed and executed SEO strategy that achieved top 3 rankings on Google for key product search terms; led team that expanded unique visitors from 10k/month to 2 million/month in one year |
| Social media guru | Maintained editorial calendar across social media platforms; oversaw 30% increase in Facebook and Twitter shares; synchronized social media posts with content publication |
| Professional, personable, and passionate | 3 years of successful content team management while maintaining strong interpersonal relationships; devoted to fostering open communication and supporting growth of team members |
I've attached my resume to flesh out my professional background as Marketing Manager, along with two letters of recommendation. I'm very excited about this opportunity with King Co. and look forward to speaking with you soon. Please don't hesitate to contact me at 508-508-5080 or bran.starkman@gmail.com. Thank you for your consideration.
Sincerely,
Bran Starkman
Bran Starkman
508-508-5080
bran.starkman@gmail.com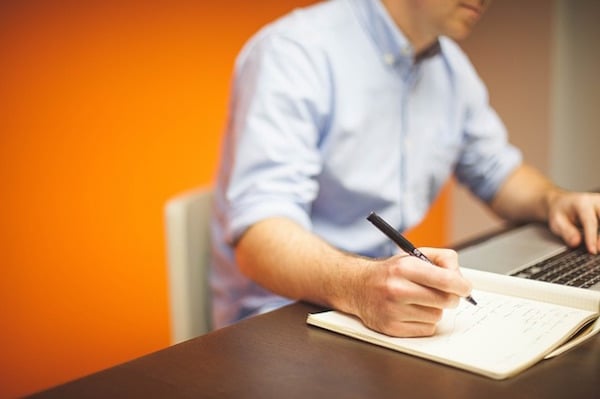 Bran says he's skilled with content; did this skill come through in his cover letter?
Marketing Manager Cover Letter: The Breakdown
Bran took a bullet point approach to his cover letter, using a list to match the position's stated requirements with his own qualifications in a form that's sometimes referred to as an executive briefing. Visually, this format makes his letter easy to read and understand.
He showed an understanding of the position by explicitly listing its requirements, and he provided specific examples of his professional accomplishments with data. Bran's measured approach seems to work well for the position of marketing manager, which also requires a high degree of organization and the use of metrics to measure impact.
Bran's cover letter hits the four key features described in our cover letter guide - it's customized to the job at hand, it uses specific examples, it communicates enthusiasm, and it's highly readable. Bran includes his and the hiring manager's contact information at the top, so presumably he's sending his cover letter as a hard copy or Word document attachment. Hopefully, his cover letter will land Bran an interview with King Co.
Before you check out more cover letter samples, consider the following important note on format.
A Note on Format
Before addressing the hiring manager, Bran provided a header with his name and contact information at the top of his cover letter. He also added the date and contact details of Ms. Lannister. This kind of formatting is traditional for cover letters, and it still works well if you're sending your letter by hard copy or as a Word attachment.
Many jobs, though, expect you to paste your cover letter in the body of an email or in a text box on their application portal. If you're sending your letter this way, then you can usually leave off these headers. They're more applicable if you can format your letter with a certain look. If you're going the plain text body of email or text box approach, then you can just start right in with the salutation.
As you finalize the look of your cover letter, consider how you're sending it, along with any application instructions. Then let that method guide your cover letter's final look!
What's Next?
Are you ready to read another cover letter? Check out this sample cover letter for the job of Editorial Assistant with a publishing company.
Would you like to learn more about cover letters? Our full guide has great tips on writing cover letters, along with five more samples!
Are you wondering how to structure your letter? Our cover letter template guides you through the writing process, step by step.
Have friends who also need help with test prep?
Share this article!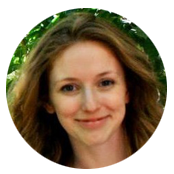 About the Author
Rebecca graduated with her Master's in Adolescent Counseling from the Harvard Graduate School of Education. She has years of teaching and college counseling experience and is passionate about helping students achieve their goals and improve their well-being. She graduated magna cum laude from Tufts University and scored in the 99th percentile on the SAT.
Get Free Guides
to Boost Your SAT/ACT