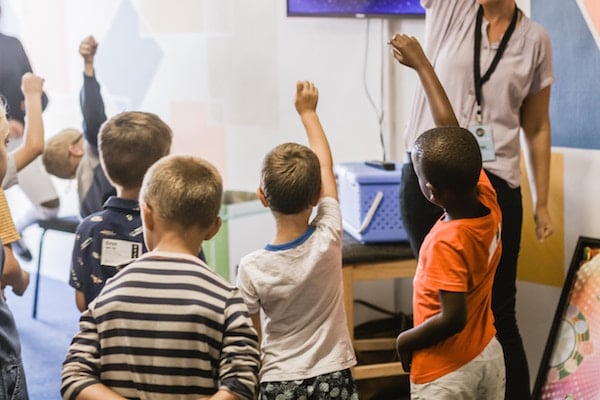 If you have a goal of becoming a K-12 teacher, there are a number of ways to become licensed. Depending on where and what you want to teach, you can pursue a degree from an approved teacher education program or a means of alternative certification.
In this article, we'll cover how and where you can get a teaching degree, as well as which type of certification is best for your situation.
Do You Need a Teaching Degree to Become a Teacher?
Bottom line: do you need a teaching degree to become a teacher?
Well, it's complicated.
Speaking from personal experience, I'm a licensed teacher in the state of Tennessee with endorsements in three subject areas. However, I never got a teaching degree; I received an alternative license through Teach for America.
What you need to become a teacher will be dependent on the state you want to teach in and what you want to teach. Some states will allow alternative certifications; some will not. Some will require specialized coursework if you want to teach certain subjects (e.g., upper grades math); some will not. You can find information on your state's requirements by visiting your state's department of education website.
How to Get a Teaching License
If you want to become a teacher at a public school in the United States, you need to obtain a teacher's license.
Each of the 50 states has its own process and requirements for obtaining a teacher's license. Most states require that you complete some sort of teacher training program (e.g., obtaining a bachelor's degree in education) and pass standardized tests that prove your mastery of the content you're teaching. You might also need to have supervised teaching experience, such as working for a year as a student-teacher.
Once you obtain your teacher's license, you'll likely need to keep your license in good standing by participating in continuing education programs or taking other tests.
Types of Teaching Degrees
There are a number of different types of teaching degrees. Depending on what you want to teach, you might choose to pursue one of these paths.
Associate's Teaching Degree
An associate's teaching degree is one that you get by completing your associate's program. An associate's program usually takes two years and you can complete it at a community college.
If you receive an associate's degree in education, you probably won't be able to be a full, lead classroom teacher. The vast majority of states require at least a bachelor's degree for you to be the head teacher.
Associate's degrees qualify you to work as an assistant teacher or to work in pre-K. You'll take classes on basic principles of education and pedagogy. You might complete an internship in a school, but probably won't do a full student-teaching semester, as associate's degree programs are already quite short.
Bachelor's Teaching Degree
A bachelor's teaching degree requires you to complete a four or five year program at a traditional college or university.
In a four-year program, you'll take classes on basic principles of education and pedagogy. You'll likely also choose to specialize in a specific teaching area, like elementary or high school education. If you decide to be an elementary school teacher, you'll take more classes on foundational learning objectives. If you decide to be a middle or high school grades teacher, you'll take classes on how to teach specific subject areas.
Most bachelor's programs require you to do at least one semester of student teaching, if not a full year. They'll also prepare you to take teacher licensing exams, like the Praxis exams. In most states, obtaining a four-year bachelor's teaching degree will qualify you to be an apprentice teacher leading your own classroom.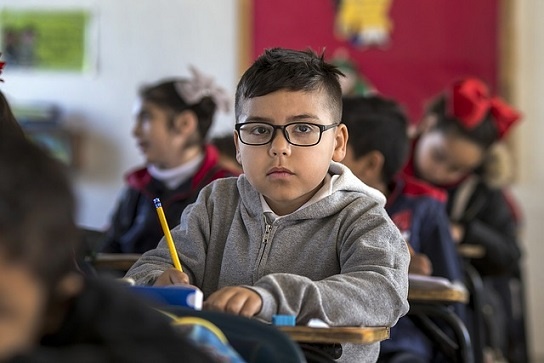 Master's Teaching Degree
A master's teaching degree gives you more specialized training in your field. Most master's programs are one or two years long.
Obtaining a master's degree can open you to more options in your teaching career. Some teaching fields, like special education, require more training in certain states. Most school districts also offer higher salary levels for teachers with master's degrees.
As part of your master's degree program, you'll likely have to do field work. This field work will be different than regular student teaching. You might be conducting research for a capstone project or observing specific programs.
Obtaining a master's degree will qualify you to be a lead teacher in your subject area.
Alternative Paths to Teaching
If you don't have a college degree in teaching, you might still be able to be a K-12 teacher. Here are some alternative paths to teaching.
Working at a Non-Traditional School
If you want to be a teacher but don't have a teaching degree, you might be able to work at a non-traditional school.
While public schools managed by state and local departments of education have strict licensing requirements, schools that manage themselves set their own requirements for hiring teachers. Charter schools and private schools, for instance, often allow candidates with certain skills or experiences to become teachers, even without teaching experience. For instance, if you worked as a biology researcher, you might be allowed to become a science teacher, even if you don't have any teaching experience.
Going Through an Alternative Certification Program
Alternative certification programs like Teach for America provide candidates with a nontraditional path to become a teacher. These certification programs work with specific school districts to become a licensing body, just like a college or university.
Alternative certification programs have their own requirements and you'll have to apply to be accepted. Depending on where you are and what program you're in, you'll need to complete different types of training. Teach for America, for instance, requires its corps members to complete an intensive summer program. Alternative certification programs work with school districts to help you obtain your license by fulfilling their requirements.
Obtaining Subject Matter Expertise
Depending on your state and what you'd like to teach, you might be able to get a teaching license by demonstrating subject matter expertise. This path to your teacher's license is typically for people who want to teach upper-level subjects, like AP biology or calculus.
You can demonstrate subject matter expertise through a combination of work experience and education. You'll need to research your district's requirements to see if this path is an option for where you want to teach.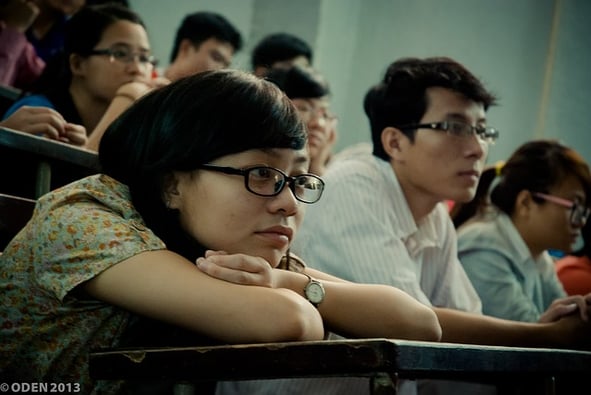 Teaching Degrees: The Bottom Line
The type of teaching degree you'll need depends on where and what you want to teach. Each state has its own requirements.
You can pursue a teaching degree through a traditional program, like a bachelor's degree at a college or university, or through an alternative means of certification.
What's Next?
Getting ready to take the GED? Read our complete guide on GEDs for everything you need to know about this important exam.
If you're hoping to attend college but are unsure how to begin the search process, check out this step by step guide for doing college research.
If you're looking to get a teaching degree, you may choose to attend community college for a year or two and then transfer to a four-year college. Read our complete guide to transferring colleges to learn more about this process.
Have friends who also need help with test prep?
Share this article!
About the Author
Hayley Milliman is a former teacher turned writer who blogs about education, history, and technology. When she was a teacher, Hayley's students regularly scored in the 99th percentile thanks to her passion for making topics digestible and accessible. In addition to her work for PrepScholar, Hayley is the author of Museum Hack's Guide to History's Fiercest Females.
Get Free Guides
to Boost Your SAT/ACT