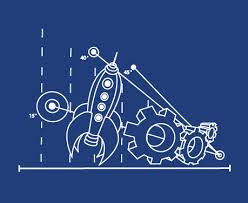 Are you an engineering student who has been hearing about the FE exam? If you want to become a professional licensed engineer, one of the first steps towards that goal is passing this exam. But what is the FE exam? Why are there so many different versions of it? What will it test you on, and how hard is it to pass? We'll answer all your questions about the FE exam in this in-depth guide.
What Is the FE Exam? Who Takes It?
"FE exam" stands for the Fundamentals of Engineering Exam. (It's also sometimes known as the EIT or EI exam.) This exam is taken by students who recently graduated or will soon graduate from an EAC/ABET-accredited undergraduate program in engineering. Some states also allow you to take the FE exam if you don't have an engineering degree but have a related degree or have worked in engineering for a certain number of years. It's the first test you need to take if you hope to become a professional licensed engineer (PE). You can't become a PE without first taking and passing the FE exam.
The FE exam is administered by the National Council of Examiners for Engineering and Surveying (NCEES). It's a computer-based test given at Pearson VUE test centers, and FE exam dates are available year-round. Most candidates take the FE exam soon after graduation, although some states allow you to take it earlier, such as during your senior year.
The specific FE exam you take will depend on the engineering discipline you studied in school/what type of engineer you plan to be. There are seven versions of the test:
FE Chemical
FE Civil
FE Electrical and Computer
FE Environmental
FE Industrial and Systems
FE Mechanical
FE Other Disciplines
We'll go over the format and content of each of these FE exams in the next section.
What Is the Format of the FE Exams? What Do the Exams Test?
All FE exams follow the same format. The exam is 5 hours and 20 minutes long and consists of 110 questions. The format of the exam is:
Nondisclosure agreement (2 minutes)
Tutorial (8 minutes)
Exam part 1 (2.6 hours)
Scheduled break (25 minutes)
Exam part 2 (2.6 hours)
In total, you'll spend six hours in the testing center. First, you'll receive a list of rules, and you'll sign a nondisclosure agreement stating that you agree to follow the rules. When you sit down to your computer, you'll go through a short tutorial that'll show you how to move through the test, go back to questions you already answered, etc. Then the test will begin. Once you finish the first section of the test (about halfway through), you'll have the option to take an optional 25-minute break. Within each of the two sections, you can jump around to any question you want and go back to questions, but once you begin section 2, you can't go back to questions in the first section.
The majority of questions on the exam are multiple choice, but, in 2017, FE exams also began including alternative item types (AITs). AIT questions include:
Point and click: you must click on the correct part of a graphic
Drag and drop: you must click and drag items to match, label, rank, sort, etc.
Fill in the blank: you must type in a response to the question
There is no partial credit for any of the exam questions.
The content you'll be tested on depends on which FE exam you take. Below we list all the major subjects you'll be tested on for each FE exam.
FE Chemical
Mathematics
Probability and Statistics
Engineering Sciences
Computational Tools
Materials Science
Chemistry
Fluid Mechanics/Dynamics
Thermodynamics
Material/Energy Balances
Heat Transfer
Mass Transfer and Separation
Chemical Reaction Engineering
Process Design and Economics
Process Control
Safety, Health, and Environment
Ethics and Professional Practice
FE Civil
Mathematics
Probability and Statistics
Computational Tools
Ethics and Professional Practice
Engineering Economics
Statics
Dynamics
Mechanics of Materials
Materials
Fluid Mechanics
Hydraulics and Hydrologic Systems
Structural Analysis
Structural Design
Geotechnical Engineering
Transportation Engineering
Environmental Engineering
Construction
Surveying
FE Electrical and Computer
Mathematics
Probability and Statistics
Ethics and Professional Practice
Engineering Economics
Properties of Electrical Materials
Engineering Sciences
Circuit Analysis
Linear Systems
Signal Processing
Electronics
Power
Electromagnetics
Control Systems
Communications
Computer Networks
Digital Systems
Computer Systems
Software Development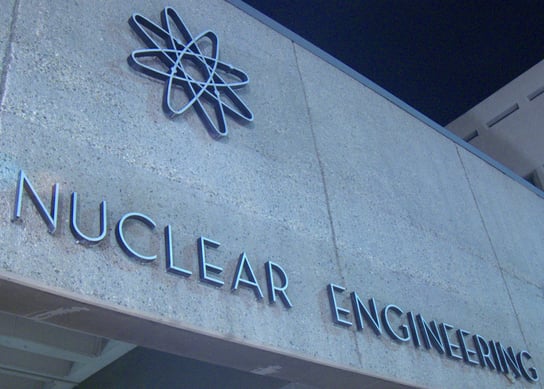 FE Environmental
Mathematics
Probability and Statistics
Ethics and Professional Practice
Engineering Economics
Materials Science
Environmental Science and Chemistry
Risk Assessment
Fluid Mechanics
Thermodynamics
Water Resources
Water and Wastewater
Air Quality
Solid and Hazardous Waste
Groundwater and Soils
FE Industrial and Systems
Mathematics
Engineering Sciences
Ethics and Professional Practice
Engineering Economics
Probability and Statistics
Modeling and Computations
Industrial Management
Manufacturing, Production, and Service Systems
Facilities and Logistics
Human Factors, Ergonomics, and Safety
Work Design
Quality
Systems Engineering
FE Mechanical
Mathematics
Probability and Statistics
Computational Tools
Ethics and Professional Practice
Engineering Economics
Electricity and Magnetism
Statics
Dynamics, Kinematics, and Vibrations
Mechanics of Materials
Material Properties and Processing
Fluid Mechanics
Thermodynamics
Heat Transfer
Measurements, Instrumentation, and Controls
Mechanical Design and Analysis
FE Other Disciplines
Mathematics and Advanced Engineering Mathematics
Probability and Statistics
Chemistry
Instrumentation and Data Acquisition
Ethics and Professional Practice
Safety, Health, and Environment
Engineering Economics
Statics
Dynamics
Strength of Materials
Materials Science
Fluid Mechanics and Dynamics of Liquids
Fluid Mechanics and Dynamics of Gases
Electricity, Power, and Magnetism
Heat, Mass, and Energy Transfer
How Do You Register for the Test and Choose FE Exam Dates?
For your FE exam registration, you'll first need to create a MyNCEES account. Once you have one (it only takes a few minutes to set up), you'll be taken to your NCEES dashboard, where you'll click on "register for an exam" under "Exams."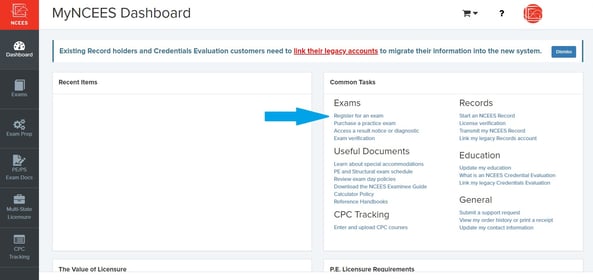 You'll then select which exam you want to take (in this case you'd choose "Fundamentals of Engineering"), then you'll choose the specific FE test to take. Next, you'll select your licensing board, accept NCEES rules, and provide information about any test accommodations you may need.
You'll then pay for the FE exam. The FE exam costs $175, and, depending on where you take the test, you may need to pay an additional fee to your licensing board. After you've paid, you'll be able to view test centers near you and choose which of the FE exam dates works best with your schedule. You'll receive an email confirmation after you register that will include information on what you can and cannot bring to the testing center.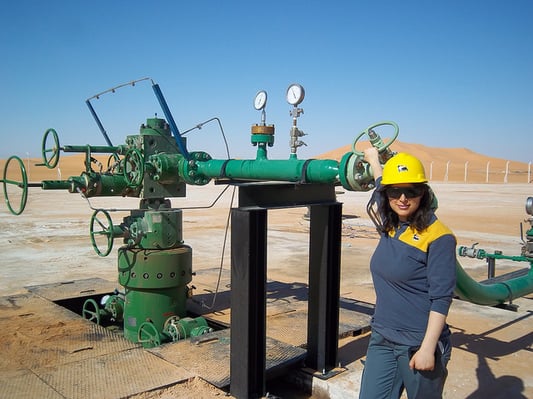 What Score Do You Need to Pass the FE Exam?
The FE exam is pass/fail. NCEES is pretty opaque about how they determine passing scores, but they do state that you receive a point for each correct answer, and there are no deductions for incorrect answers. (So answer every question!) Your raw score is then converted to a scaled score of 0-15 (which adjusts for minor differences in difficulty between different exams). NCEES then uses that information to determine a passing score, which it does not publish. They do state that they set the passing score without any predetermined percentage of test-takers passing or failing, so you don't have to worry about a bunch of super-geniuses ruining the curve for you.
About seven to ten days after taking the FE exam, you'll receive an email informing you that your results are available on your NCEES account. Your results will include a diagnostic report, which will show your scaled score on each of the areas you were tested on, as well as how your scores compare to those of other test-takers.
Pass rates vary between the different exams. This chart shows the pass rates of students who took different FE exams between January and June of 2019.
| | |
| --- | --- |
| FE Exam | Pass Rate |
| FE Chemical | 75% |
| FE Civil | 68% |
| FE Electrical and Computer | 69% |
| FE Environmental | 80% |
| FE Industrial and Systems | 59% |
| FE Mechanical | 77% |
| FE Other Disciplines | 78% |
Tips for Your FE Exam Prep
Once you have a solid understanding of the FE exam, use these three tips to get the most out of your FE Exam prep and give yourself the best chance of passing the test.
#1: Review the FE Reference Handbook
The FE Reference Handbook contains all the reference materials, such as charts, graphs, etc. that you'll have access to on exam day. You can download it for free on your NCEES homepage. You don't need to memorize the information it contains, but having a general sense of what the guide handbook includes and how the information is organized will save you time when searching through it on exam day, and it can help you feel more confident and prepared for the exam.
You can also purchase a hard copy of the FE Reference Handbook for $13.95. We don't really recommend this since you can access the online version for free, and you won't be able to bring a hard copy of the handbook into the testing center. However, if you want a portable version of the handbook to study from, it might be a good investment.
#2: Brush Up on Your General Math Skills
If you browse the topics each of the FE exams tests, you'll see a pattern: all of them test math skills. By the time you graduate, you'll have taken a lot of math classes, and this is the time to show off your math expertise. Study the exam specifications for the FE exam you'll be taking so you know exactly what to study. For all exams, you'll be expected to have a strong knowledge of statistics, probability, analytic geometry, and calculus.
#3: Consider Purchasing Practice Tests
Practice tests are one of the best ways to get an estimate of what your chances of passing are and where you need to improve. Unfortunately, there aren't very many high-quality free resources for FE exam prep.
For the best FE exam practice, you'll need to purchase official practice tests. NCEES offers one practice test per FE exam for $29.95 each. The FE practice exam contains 100 questions, as well as solutions. It's pretty pricey for a single practice test, but if you're concerned about passing the test, it can be the best study tool you use.
If you do decide to purchase a practice test, we recommend you take it about ⅔ of the way through your FE exam prep, so you can get a good idea of how well you're doing but still have enough time to bolster subject areas you need to improve in.
What's Next?
Want to brush up on some computer engineering skills? Learn about what the JavaScript TypeOf Function is and how it works here.
What are the best engineering schools in the country? Check out our list of the top 25 schools for engineering.
Interested in large numbers? Wondering what a Googol is? Learn every major number that comes after trillion in our guide to extremely large numbers.
Need more help with this topic? Check out Tutorbase!
Our vetted tutor database includes a range of experienced educators who can help you polish an essay for English or explain how derivatives work for Calculus. You can use dozens of filters and search criteria to find the perfect person for your needs.
Have friends who also need help with test prep?
Share this article!
About the Author
Christine graduated from Michigan State University with degrees in Environmental Biology and Geography and received her Master's from Duke University. In high school she scored in the 99th percentile on the SAT and was named a National Merit Finalist. She has taught English and biology in several countries.
Get Free Guides
to Boost Your SAT/ACT