Engineering schools don't look for the same things on a college application that the average school does. I would know -- because I have an engineering background and spent substantial time studying the process of getting into Caltech and MIT, and then I did it. Here, I reveal how they're different.
BREAKING: Caltech Application Changes Due to COVID-19
As a result of the novel coronavirus pandemic, many colleges have made the decision to at least temporarily stop requiring SAT and ACT scores. In June 2020, California Institute of Technology announced that they will stop considering SAT and ACT scores of applicants for the next two admission cycles (those applying in fall 2020 and 2021). This means that, not only are SAT and ACT scores not required, but, even if you submit them, they won't be reviewed and they won't be considered as part of your application. (This is what we refer to as a "test blind" policy.)
Because of SAT and ACT cancellations, as well as the difficulty some students are having preparing or paying for the tests, Caltech made the decision to temporarily stop requiring standardized test scores to make admissions as fair and equitable as possible. Because test scores aren't being considered, there will be an increased emphasis on classes students took and the grades they received in them.
Strong in SAT Math
You have to, have to, be strong in math to get into engineering schools. That means that on your SAT, your SAT math section matters the most by far. 800 is ideal, but try to get at least 700 to have a decent shot at admission to top engineering schools.
Consider the following: Tim has an 800 in Math and a 550 in Reading. John has a 700 in Math and a 700 in Writing. At a top liberal arts college like Brown, John is the better scorer by far: he has a higher total score, and his score is more well-rounded. But at MIT, it is reversed: Tim has the better shot by far.
The difference between a 700 and 800 is quite substantial in the Math section. MIT literally admits the top 0.1% or better of engineering students. Math is the fundamental building block of all engineering. A 700 only puts you in the top 8% of students -- not impressive at all by comparison.
In summary, on the SAT I, you should be getting close to an 800 in the Math section. If you are close to an 800, and feel that you are mainly missing test strategy, then you have a great shot, and ought to prep for math so you can get closer to an 800. If you feel like you are missing fundamental math skills and are far from an 800, then you should look at different engineering schools that are closer to your score range.
Show Off Even More Math
To be honest, while an 800 in Math on the SAT I is great, for a school like MIT, it's not an automatic shoo-in (some things are; I'll talk about them below). That's because the SAT has a ceiling in math difficulty (usually below Calculus). Thus, if you know everything pre-Calculus by heart, you can get an 800.
Students who are good at math want to show off even more skill. This is where the SAT Math IIC comes in -- the content is more advanced, and you want to do well here too. Finally, take AP math courses whenever possible, and the most difficult ones, to showcase your skills.
Did I Mention Math?
At this point you might think I'm getting ridiculous, but I'm not. The point to drive home is that they really care about math. In particular, there are a few things you can do that will almost guarantee* you admissions to places even as hallowed as MIT and Caltech:
- Score well on a specific math competition. Scoring high on the AIME often guarantees admission.
- Score really, really well on any science/math competition. If you're the world winner of the International Biology Olympiad, your chances oif admission are very good. The analogues of this competition in Informatics, Chemistry, Math, and Physics are all great ways to endure your admission.
- Go to a prestigious science/math camp like RSI.
Note carefully the names I put in above, like "AIME" and "RSI"; they are important. They are especially well-known by top colleges and you should try for those specific programs. Close relatives of the above brands are not the same. (I am not invested in any of the above competitions, for full disclosure.)
What Doesn't Matter?
Most other items that you associate with standard liberal arts colleges don't matter as much. Orchestra? Debate? Top writer? For engineering schools, these are like flowers outside a restaurant: nice in an ideal candidate, but not what they came for.
* All these great schools have admissions rates of around 10% or less. Anything north of 50% is a guarantee in my book with respect to college admissions. As long as you aren't a total slacker or psycho and don't drop the ball, you'll get in.
Have friends who also need help with test prep?
Share this article!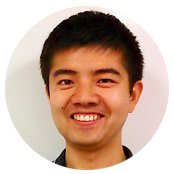 About the Author
Fred is co-founder of PrepScholar. He scored a perfect score on the SAT and is passionate about sharing information with aspiring students. Fred graduated from Harvard University with a Bachelor's in Mathematics and a PhD in Economics.
Get Free Guides
to Boost Your SAT/ACT