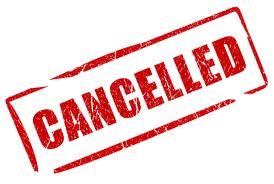 COVID-19 (also known as the coronavirus) has upended events across the world, and that includes upcoming SAT test dates. Some SAT test dates have been cancelled while the future of other test dates is up in the air, and it makes for a stressful situation for students who need to take the SAT to apply to college. Use this guide to learn the latest information on COVID-19 SAT cancellations, what you should do if you were registered for a cancelled exam, what steps the College Board is taking as a result of the cancellations, and what you should do while you're waiting to take the SAT.
What Changes Have Been Made to SAT Test Dates as a Result of COVID-19?
The following SAT exams/makeup exams have been CANCELLED as a result of the coronavirus:
May 2, 2020 SAT exam
June 6, 2020 SAT exam
Makeup exam for March 14 administration of the test (scheduled for March 28)
SAT School Day exams for March 25, April 14, and April 28
The following PSAT exams have been CANCELLED as a result of the coronavirus:
The following SAT exams are NOT yet cancelled, though they may be as the situation evolves:
Any exams taking place after June (currently this includes the August, October, November, and December 2020 test dates).
The following SAT exams have been ADDED and will be held if it is safe to do so.
September 26, 2020 SAT exam (no SAT Subject Tests)
What If You're Signed Up for One of the Cancelled Exams?
If you're registered for an SAT that has been cancelled, you will receive a full refund within several weeks. You won't need to take any action yourself to cancel your registration. Eventually, you'll receive additional information from the College Board on how and when you can register for a future SAT, as well as if they will be adding additional exam dates besides the one on September 26. However, because the COVID-19 situation is evolving so rapidly, it may take some time before the College Board determines the best plan of action.
On their website, the College Board has stated that they will provide additional future SAT test dates as a result of the cancellations. This will likely include new test dates for both domestic and international exams. They also stated that they're making it a goal to be as flexible as possible to help students get the test results they need to apply to colleges.
Other SAT Changes Due to COVID-19
Again, because the COVID-19 situation is changing so rapidly, we can't predict with certainty which future exams will be affected; the College Board hasn't made any firm decisions themselves. On April 15th, the College Board announced several potential paths forward. Two options include offering the SAT during school in the fall and adding the new September exam date so there is an SAT being offered each month until the end of the year. If schools are still not in session in the fall, they will offer an online version of the SAT students can take at home.
If you're wondering about AP tests, know that AP exams for 2020 have been moved to an online format. You can learn more about the changes in this FAQ article.
Check the College Board's Coronavirus Updates page for the most up-to-date information as the situation changes.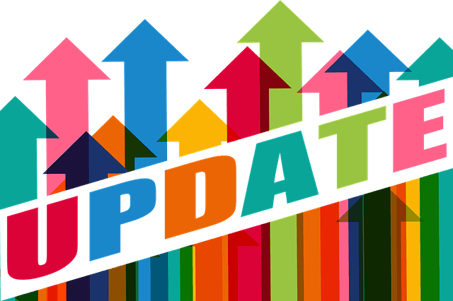 What Should You Do If Your SAT Exam Was Cancelled?
It's easy to worry when important exams like the SAT are cancelled and you don't know for sure when the next test date will be held. However, it's important to channel that anxiety into productive action. This both makes you feel better and puts you in a solid place for when you do eventually take the SAT. While you're waiting to take the SAT, here are three things to focus on.
#1: Remember That Things Will Work Out
This is a stressful time, and it can be easy to fall into a cycle of worrying how coronavirus disruptions will affect your future. However, it's important to remember that colleges don't penalize students for factors that are beyond their control. This includes transferring high schools because your parents moved or attending a high school with few AP class offerings, but it now also applies to the coronavirus.
In all likelihood, you'll be able to take the SAT during the summer or fall, and that will give you plenty of time to send your results to colleges. However, even if SAT exams are canceled past the common college application deadline of January 1, colleges will create some sort of workaround for applicants. That could include accepting scores from others exams, such as AP scores, as a replacement or eliminating the standardized test requirement for the year. Many colleges have already dropped their SAT/ACT requirement for fall applicants. Whatever they decide, remember that tens of thousands of students will be in the same boat as you are, and colleges will create the best solution they can for you.
#2: Get Some More Studying In
You probably have a lot more free time than you're used to, and you can use some of it to continue to prepare for the SAT. That way, when you do take the test, your skills will be as strong as possible. This is important because, even though you'll likely be able to take the SAT before college deadlines, you may have less of an opportunity to retake the exam if you're not happy with your initial score. To avoid needing a retake but not having the time or opportunity, you want your next SAT score, whenever that is, to be strong.
Fortunately, there are lots of high-quality and free SAT prep materials available. Here are 10 official and free practice SATs you can take, and we also have numerous guides on how to ace the Math, Reading, and Essay portions of the SAT.
#3: Build Up Other Parts of Your College Application
Your standardized test scores are just one part of your college application. In order to give yourself the best shot at getting into your dream school, you can also use this time to strengthen areas besides your SAT score. Ways to do this include:
Doing well in your classes (even if they're online)
Coming up with ways to keep up with your sports and clubs even if you can't meet in person (this involves leadership and creativity, both of which colleges love). Potential ideas include:

Holding online fundraisers
Organizing grocery dropoffs for people who need it
Organizing virtual meetings to provide a social outlet for team/club members
Brainstorming ideas/strategies for next year

Deciding which teachers you'll ask to write your letters of recommendation
You can also use this time to research different colleges, majors, and career paths so that, when it does come time to apply to college, you have all the information you need to make the best decisions for your future.
What's Next?
Want to get a perfect SAT score? Take a look at our famous guide to a 1600, written by an expert SAT perfect-scorer.
Not sure how to choose a college? Our guide to choosing a college walks you through every question to ask yourself so you can choose the best school for you.
If you're planning your college essay, read this advice on what to avoid in your writing.
Want to improve your SAT score by 160 points? We have the industry's leading SAT prep program. Built by Harvard grads and SAT full scorers, the program learns your strengths and weaknesses through advanced statistics, then customizes your prep program to you so you get the most effective prep possible.
Check out our 5-day free trial today:
Have friends who also need help with test prep?
Share this article!
About the Author
Christine graduated from Michigan State University with degrees in Environmental Biology and Geography and received her Master's from Duke University. In high school she scored in the 99th percentile on the SAT and was named a National Merit Finalist. She has taught English and biology in several countries.
Get Free Guides
to Boost Your SAT/ACT