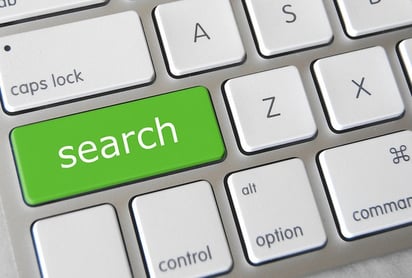 You've taken that first step – you've decided that you need an SAT/ACT tutor. Hurray for self-knowledge!
The next step is equally important. Who is going to be the one who tutors you in the ways of…the SAT/ACT? A mediocre tutor won't improve, and can actually worsen, your test scores…and your self-confidence (read more on what makes an effective SAT/ACT tutor here).
Fortunately, I've come up with a set of guidelines you can follow to make sure you find the best SAT/ACT tutor for you.
feature image credit: Search by GotCredit, used under CC BY 2.0/Cropped from original.
Step 1: Assess Yourself
Before you can go about finding the best tutor for you, you must first know why you need a tutor. By this, I don't mean knowing just the general reasons (you're not doing well on your own and need help, or you have parents who decided tutoring was necessary in order for you to achieve your maximum potential score on the SAT/ACT). No, to ensure you're getting the best tutor for YOU, you must dig deeper.
Imagine you're going grocery shopping. As anyone who's ever had to do that particular chore knows, it's way better to go in with a list in hand then to just go in and see what looks good. There's even a great example to be found in the tests themselves: looking over the answers for a reading passage before you read the passage can make it less daunting.
The same goes for tutors: if you already know what you want out of a tutor, you can do a much more efficient search.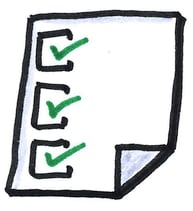 Checklist by Oliver Tacke, used under CC BY 2.0/Cropped from original.
Of course, you can get a tutor without doing this kind of thorough self-exploration, but doing this work on the front end will save you time and money on the back end, since you will not be paying the tutor to sit there and figure out for herself what you can figure out ahead of time for yourself.
If you're not sure what a tutor can help you with, read through our article on what tutors do and then come back for more on assessing yourself for test prep weaknesses.
Quick Breakdown of Common Weaknesses (and Their Solutions)
By no means are you limited to just one - mix and match as appropriate. Feel free to print out a copy of this section to inform your hunt for the best tutor for you!
Content Area Weaknesses
If: you find yourself consistently missing problems in a particular subject, like 3D geometry (Math) or parallel construction (Writing/English), you have a content weakness.
You Need: A tutor who is good at explaining content/subject in multiple ways (increases the chance you'll understand it)
If: you understand a particular concept, like subject/verb agreement, but you get tricked by the test, you have a problem with taking your knowledge from theory to fact.
You Need: A tutor who is good at explaining how you apply your knowledge in answering questions
An aside: This was my eternal issue with physics in high school – I understood the concepts behind Newtonian mechanics, but had trouble applying them to problems. Luckily for me, there are no physics on the SAT.
Test Strategy Weaknesses
If: you have trouble managing your time on tests and take way too long on some questions, OR
If: you don't know how to best tackle sections at a high level, like reading passages, and if you don't understand optimal skipping strategies and how to reach your target score
You Need: a tutor who knows the test inside and out and has experience teaching SAT/ACT preparedness, including plans of attack for students at every level.


Study Time Management Weaknesses
If: you have trouble managing your time during test prep/studying and need someone to guide your studying. For example, you might need someone to help you to stay on track fixing your weaknesses, rather than veering off to comfort yourself with the things you do know.
You Need: a tutor who can help you with a comprehensive study plan.
Assess how much you identify with each of the above weaknesses. Many students have problems in all of the areas. You need to find a tutor who will competently address all of these weaknesses.
After you've searched down to your very soul for the issues you have with the SAT/ACT, it's time to move on to the next step.
Step 2: Assess Your Tutoring Options
Tutors can be part of larger companies or work freelance. To find a tutor through a company: look online for tutoring services that have good reputations. How do you assess reputation? Read reviews (taking them with as much salt as you normally have in your reviewing diet). In the case of individual tutors, word of mouth is often useful. For more objective information from a larger pool of students, try Wyzant – they have reviews for individual tutors from multiple tutees.
Evaluate your tutor to make sure they have a plan to address all the weaknesses you identified above:
What are her score results? By how much are students improving after studying with the tutor? Are these average students, or only the most successful ones?
Are these results measured from real test to real test, or using the tutor's own diagnostic tools?
What's her plan to address all the weaknesses that you've already identified in yourself?
If possible, try to get trial lessons with several tutors, so you can find who best suits your needs. For a quick explanation of why a good fit is important, I turn again to when I had to choose a composition teacher in grad school. Because the teachers were employed at my school, I already knew that they were high calibre, but I had to figure out which professor's teaching style worked best for me.
Step 3: Know Your Budget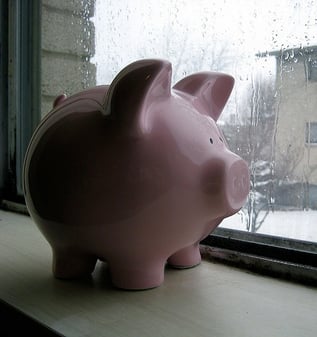 My current rainy-day book budget.
If you don't want to break the bank, you're going to need to know what will realistically fit your budget. On a fixed budget, your options are higher quality for a shorter time, or lower quality for more sessions. Which should you choose?
There's another article on the PrepScholar blog that goes into detail answering this question, but in brief: we recommend getting a higher quality tutor for fewer hours, rather than a lower quality tutor for more hours.
For the most part, the fewer weaknesses in your test prep that you have, the less you need to pay for tutoring. For example, if all you need is someone to explain answers to you, you can go cheap. If the only problem you have is motivation and thus you need a warm body to hold you accountable, you can go cheap.

This means that the more weaknesses you have, the better a more expensive tutor will be able to completely address all your concerns through a comprehensive prep plan.
A Quick Recap
Here's a quick recap of the steps to take to find the best tutor for you:
List what you are hoping to get out of tutoring (including a thorough list of your weaknesses or what needs improvement)
Evaluate the tutors that are out there using reviews, the information they provide on score results, and how well they will be able to help you with the weaknesses you've identified in yourself as a test-taker.
Know your tutoring budget and how to apply it most effectively.
Following this process will help to net you the best tutor possible for YOU.
What's Next?
Don't know if you should get tutoring in addition to test prep? Read our article on that very topic.
Decided all you want is test prep? PrepScholar has the industry's leading SAT and ACT prep program. Built by Harvard grads and full scorers, the program learns your strengths and weaknesses through advanced statistics, then customizes your prep program to you so you get the most effective prep possible. Try a 5-day risk-free trial for the SAT or ACT today!
Want to get serious about improving your SAT/ACT score? Our tutoring service is designed to be the most effective in the nation. We hire the best tutors from across the country. This is then paired with our exclusive online drilling program that gives your tutor complete insight into your progress to design the most effective sessions. Think about what improving 160 points on your SAT, or 4 points on your ACT, can do for you. Learn more about tutoring now:
Have friends who also need help with test prep?
Share this article!
About the Author
Laura graduated magna cum laude from Wellesley College with a BA in Music and Psychology, and earned a Master's degree in Composition from the Longy School of Music of Bard College. She scored 99 percentile scores on the SAT and GRE and loves advising students on how to excel in high school.
Get Free Guides
to Boost Your SAT/ACT