Are you considering getting tutoring for the SAT/ACT, but want to know how much it will cost? Maybe you've already decided on tutoring, but aren't quite sure how much money you should put aside for it?
The question of how much to pay for tutoring is important to consider when planning your test prep budget. After all, you want to make sure that you are spending your money wisely! This means that paying $30/hr to a high school senior who took the test once, got a 1450, and has never taught before is not the right option for comprehensive tutoring.
On the other hand, just because a tutoring service is more expensive doesn't mean it's the best one for you. A so-called expert SAT/ACT tutor can cost you anywhere from twenty to hundreds of dollars an hour, so it can be hard to know where you should be looking.
Why is it worth spending money on tutoring, and how can you narrow in on the right budget for you? Read on to find out!
feature image credit: Save Money by 401(K) 2012, used under CC BY-SA 2.0/Cropped from original.
What Is SAT/ACT Tutoring?
Let's start out by defining what we mean by SAT/ACT tutoring. For the purpose of this article, we'll be considering one-on-one tutoring—that is, sessions between one teacher/tutor and one learner/student.
One-on-one tutoring is not the same as an SAT/ACT prep class, or even small group tutoring sessions. Working with a tutor allows you to focus your sessions and on your individual needs—not on what is important to the majority of people in the class or group the majority of the time. You can read more about why one-on-one tutoring is so effective here, or delve into the specifics of great SAT/ACT Reading and Math tutoring here.
Now that we have a common definition for tutoring, let's go over the top three things to consider when thinking about how much you should pay for SAT/ACT Tutoring.
Consideration 1: What Should Your Total Tutoring Budget Be?
When coming up with your budget for SAT/ACT tutoring, you first need to figure out how much improving your SAT/ACT test score is worth to you. What is your target score, and how much do you have to improve to attain it? If you don't have a target score yet, use our handy worksheet for the SAT and/or the ACT to figure it out.
The question then becomes, do you need a higher score to get into the colleges you want to attend, and how much is getting into those schools worth to you?
Not sure about the answer to either of these questions? Think about this: getting into a better school can mean a difference of tens or hundreds of thousands of dollars across your entire career. Getting a better SAT/ACT score can also give you access to scholarships and merit-based financial aid that wouldn't otherwise be accessible to you.
Thus, we believe that a few thousand dollars spent on test prep is an investment worth making, if you use the right services and products to maximize your chances of improving your score.
In terms of quicker payoffs, there are many schools that guarantee scholarships to students with a high SAT/ACT score. If tutoring helps you raise your test scores enough to get a full ride to college, it should be a no-brainer whether or not to get it.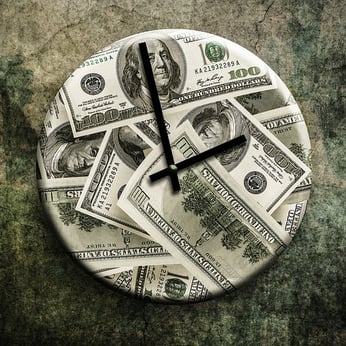 Time is Money by Tax Credits, used under CC BY 2.0/Cropped from original.
If you invest in high-quality tutoring to get you into a great school, you can earn that money back over time.
Consideration 2: How Should You Spend Your Budget?
Once you've decided on a tutoring budget, you'll need to figure out how to best spend it.
When working within a fixed budget, you have the option of getting a higher quality tutor for less time or lower quality tutor for more time. How do you decide which way to go? We believe that because of the influence they can have on your entire prep process, higher quality tutors ($80+/hr) are worth it. We have more information about this influence in our article on what tutors do during tutoring sessions.
If you're getting the most out of your tutoring, only one of every 10 hours spent prepping for the SAT/ACT should come from tutoring sessions—the other nine hours should be spent prepping on your own.
Think about it as paying the tutor for every hour they help you study effectively, not just for every hour you spend with them. Take the example of a tutor who charges $80 for each hour-long session: if you spend 9 hours studying on your own for every hour you meet with the tutor, you're effectively spending $8/hr for a high quality tutor.
A high quality tutor will help keep you motivated and on track with your studying, thus improving your potential improvements. A high quality tutor will also teach you strategies on how to structure your study time effectively and how to learn from your mistakes. Thus, the impact an effective tutor have can be tremendous.
An exception to this rule is if you are mainly doing self-study and all you really need is SAT/ACT practice test answers deciphered. In this case, you just need someone who can explain the answers to you, which should cost anywhere from $30-50/hr. If you need more help with accountability, structuring your study time, and learning test content and/or strategies, though, we recommend a higher quality tutor (anywhere from $80-200/hr).
BONUS TIP: Make sure you know your own limits as a student. If you can only work effectively for 60 minutes at a time, do not sign up for 100 minute tutoring sessions that cannot be shortened.
Ready to go beyond just reading about the SAT? Then you'll love the free five-day trial for our SAT Complete Prep program. Designed and written by PrepScholar SAT experts, our SAT program customizes to your skill level in over 40 subskills so that you can focus your studying on what will get you the biggest score gains.
Click on the button below to try it out!
Consideration 3: What Can You Get for Your Budget?
Having a strict budget for tutoring can be helpful, but it means that you will need to get the most improvement possible for that budget. Rather than settling upon a set hourly rate you're willing to pay, think about it instead as a range.
We've compiled the following suggestions based on our study of the tutoring market. This will differ depending on where you live, but for online tutoring like PrepScholar Tutors, these rates are typical across the country.
$30-50/hr: The Bare Minimum (Lower End)
This is great if you all you need is answers explained to you more clearly than the answer key does (as opposed to strategies on approaching SAT/ACT questions or issue with knowing the content covered). Otherwise, it's probably not worthwhile to get a tutor in this range.

$50-150/hr: The Sweet Spot (Medium)
A tutor in the range should meet all your "must have" qualifications. For instance, do you need assistance structuring your study time, outside of tutoring sessions? A tutor at this level should be able to provide you with a comprehensive study plan. Have trouble with time management on the SAT Math section? This is something a tutor at this level would be able to assist you with.

$150+/hr: Stretch Goals (Higher End)
A tutor in this range will typically have extensive tutoring experience and will have built a personal brand, and can command higher prices from wealthy families. Because they're able to command such a high price, you're usually more likely to have a high quality tutor.
But be careful—for tutors in this range, you're often not paying directly for improvements in quality, you're competing in price against very wealthy families. For example, is a tutor who costs $300/hr 3 times more effective than a tutor at $100/hr? Not necessarily, in the same way that a Mercedes is not 10 times better than a Toyota.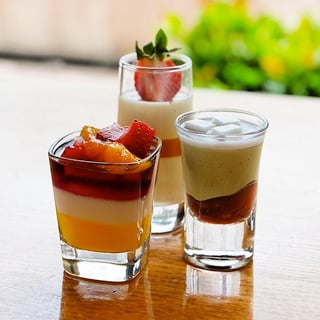 Making the right decision about tutoring: almost as sweet as these desserts?
Remember that in the end, you get what you pay for because of supply and demand: Tutors who deliver higher quality results and have more experience are in higher demand, so they can charge higher prices.
The Bottom Line
Searching for a tutor with a specific hourly rate or total budget in mind is good, because it will pre-filter the choices down for you. If you're not finding anything you're satisfied with in your budget range, don't hesitate to push the upper limit a little higher because of the potential impact on your future income.
Ultimately, if you can afford it, we believe that spending thousands on SAT/ACT tutoring is worth it because of the return on your investment, both in the shorter term (scholarships) and long term (the higher value of a better school).
Our recommendation? Hire high quality tutors with rates of $50-200/hr. We don't believe that anything above that gets you significantly higher quality, and we know from experience that anything below that (unless you just need answers explained) will be poor enough quality to be pointless.
Where Do I Go From Here?
Want to get serious about improving your SAT/ACT score? Our tutoring service is designed to be the most effective in the nation. We hire the best tutors from across the country. This is then paired with our exclusive online drilling program that gives your tutor complete insight into your progress to design the most effective sessions. Think about what improving 160 points on your SAT, or 4 points on your ACT, can do for you. Learn more about tutoring now:
Have friends who also need help with test prep?
Share this article!
About the Author
Laura graduated magna cum laude from Wellesley College with a BA in Music and Psychology, and earned a Master's degree in Composition from the Longy School of Music of Bard College. She scored 99 percentile scores on the SAT and GRE and loves advising students on how to excel in high school.
Get Free Guides
to Boost Your SAT/ACT