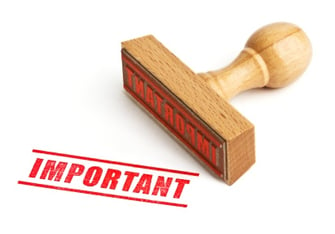 Studying hundreds of fancy words from big lists has long been a mainstay of SAT prep. But with the redesigned SAT focusing on medium-level words in the context of passages, do you still need to drill yourself on little-used vocab words?
Before you expend superfluous energy to bolster your cognizance of recondite terminology (or waste time learning lots of obscure words), read this guide to learn what vocabulary you need for the new SAT. First, what changes are being made to the SAT in terms of vocabulary?
Changes in the New 2016 SAT
The first and most apparent change in the redesigned SAT is the elimination of sentence completion questions. Gone are the stand-alone sentences with one or two blanks asking you to "choose the word or set of words that, when inserted in the sentence, best fits the meaning of the sentence as a whole."
Instead, the new vocabulary questions are passage-based. They refer to a line within a passage and ask what a word or idiom means in context. This is a big difference from sentence completion-style questions, so what does this change mean in terms of the skills being tested?
With sentence completions, you pretty much had to know the straight definition of complex words in order to answer them correctly. The sentence indicated a definition, so you either had to know which word it was referring to or be able to eliminate the other four answer choices. You couldn't rely on too many context clues to figure it out. This is where your studying of SAT Word of the Day and vocabulary lists would kick in and help you fill in the blanks.
With the new passage-based questions, you're asked to interpret the meaning of a medium-level word in context. The word may be familiar to you, but it can have different meanings or connotations depending on how it's used. On these types of questions, all of the answers may be correct as definitions of the term being considered. Only one answer choice, though, will be correct for the term as it's being used in that particular context.
As you can tell, this is a big departure from sentence completions. It calls upon different skills and a different approach to studying vocabulary. Before discussing how you can adjust your test prep, let's look at a couple examples that illustrate these changes.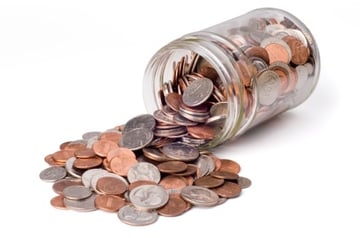 Does all this change make cents?

Old SAT Vocabulary Questions
The old SAT had 19 sentence completion questions which tested traditional SAT vocabulary terms. The following is a typical example.


There is no doubt that Larry is a genuine ---------: he excels at telling stories that fascinate his listeners.
(A) braggart
(B) dilettante
(C) pilferer
(D) prevaricator
(E) raconteur
This sentence indicates the definition of the vocabulary word: a person who excels at telling fascinating stories. You either have to know that "raconteur" means just that, or you have to know that the other choices don't fit that definition and use process of elimination to get to (E). If you don't know these words and their definitions, you're left having to make a wild guess.
The new SAT, on the other hand, usually doesn't feature such difficult words. Let's take a look.
Redesigned SAT Vocabulary Questions
The new SAT asks about words as they occur within the context of the passage. You probably don't use "prevaricator" and "raconteur" all that often in daily conversation. The words on the new SAT are meant to have broader utility in college and professional life.
According to College Board, the new SAT emphasizes "the meaning of words in extended contexts and on how word choice shapes meaning, tone, and impact." They give the following example (this is an excerpt from a longer passage):


"...The coming decades will likely see more intense clustering of jobs, innovation, and productivity in a smaller number of bigger cities and city-regions. Some regions could end up bloated beyond the capacity of their infrastructure, while others struggle, their promise stymied by inadequate human or other resources."


As used in line 55, "intense" most nearly means...
(A) emotional
(B) concentrated
(C) brilliant
(D) determined
Based on this example, you can immediately see the difference in the vocabulary's level of difficulty. You can also see how all of those answer choices could be correct interpretations of "intense"—depending on its context, it could mean emotional, concentrated, brilliant, or determined.
Only (B) concentrated, however, works within this passage, as intense is being used to describe the "clustering of jobs...in a smaller number of bigger cities and city-regions." Rather than calling upon your knowledge of a word's definition, this question asks you to glean meaning and connotation from the context of a passage.
Did you notice any other differences in this question? It only has four answer choices, instead of five. These improved odds, plus the fact that the new SAT has no penalty for wrong answers, means you should always make your most informed guess on all the questions.
Some other medium-level difficulty words that might be tested on the new SAT include "alleviate, consistent, synthesis, empirical, coincide, congenial, indelible, discord, occur, mention, emerge, admit, perform, fortunate, require, and maintain." Even if you think you know all these words, is there a way you can study them to be better prepared for SAT vocab questions?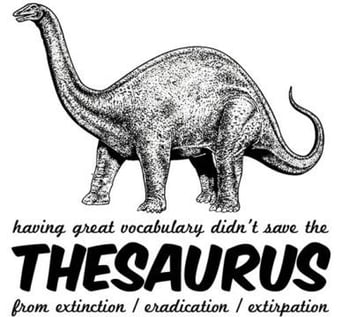 What Do These Changes Mean for Your Studying?
Given these changes, do you still need to study vocabulary for the new SAT in 2016? I would still highly recommend studying vocabulary, but in a different way. You can forget about those lists of "2,000 SAT vocabulary words" (phew!) and focus on "multiple-meaning" words of medium-level difficulty.
The key thing to remember is that these words might have different meanings in different contexts, so you want to ensure that you understand each word in all of its dimensions and applications. You can do this by finding a word used in several example sentences, rather than just one, as well as noting how vocabulary words are used when you read books, articles, and the news.
The New York Times Word of the Day Learning Blog has a useful tool that lets you find all the articles in which a term shows up. While many of the words they feature apply better to the old SAT, you can use that idea of finding terms in many different sources to enhance your understanding of it.
There are also several other sites that are helpful for studying these words in various contexts, like Quizlet and ProfessorWord. Plus, incorporating them into your own writing is the best way to fully grasp how their meaning is affected by word choice and usage.
Since these changes closely resemble the ACT, you can also check PrepScholar's list of the 150 most commonly tested ACT words. College Board and Khan Academy have sample practice questions for the new SAT. Finally, when using older practice materials, I would recommend focusing on the passage-based questions, especially the ones that point to a specific word or phrase.
Generally speaking, you can forget about the sentence completions. Overall, what are the most important takeaways from the changes that were made to the SAT?
The Gist of Vocabulary Changes
The following are the most important points to remember about vocabulary questions on the new SAT:


Sentence completions are gone.
New questions focus on moderate-level words that may have different meanings in different contexts, like "intense."
To prepare, you should focus on learning how words are used in different contexts, along with how you can gather context clues to determine the meaning of a word.


Check out sample questions for the new SAT and make sure you understand the changes that are being made. This will help you adjust your studying and not waste time focusing on material that's no longer relevant.
Plus, studying vocabulary based on context will help you improve your overall writing, reading, and communication skills, which will be extremely helpful for high school, college, and beyond.
What's Next?
Besides vocabulary questions, what else is changed on the new SAT? Read about all the changes and what it means for your test prep in our full guide to the redesigned SAT in 2016.
In addition to learning about the changes, figure out what these changes mean for your studying. Read all about how to study for the new SAT here.
Want to improve your SAT score by 160 points? We've written a guide about the top 5 strategies you must be using to have a shot at improving your score. Download it for free now:
Have friends who also need help with test prep?
Share this article!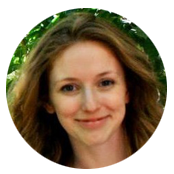 About the Author
Rebecca graduated with her Master's in Adolescent Counseling from the Harvard Graduate School of Education. She has years of teaching and college counseling experience and is passionate about helping students achieve their goals and improve their well-being. She graduated magna cum laude from Tufts University and scored in the 99th percentile on the SAT.
Get Free Guides
to Boost Your SAT/ACT