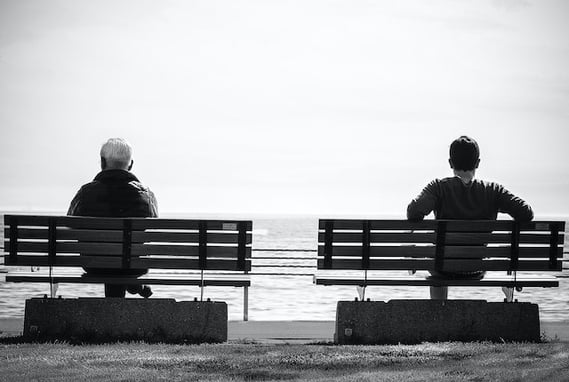 Don't you wish you could find out how you scored on the SAT right after you finish taking the test? Or maybe you'd like to forget all about it and pretend it never happened (better luck next time)!
Either way, your wait time for your SAT scores will be the same: roughly 13 days. This article fills you in on all the details of SAT score reporting and offers some advice for what to do once you get your scores.
Note: For international students and those planning to take the digital SAT next, how long it takes to get your scores back will differ. Get the most up to date info here.
When Do You Get Your SAT Scores?
How long does it take to get SAT scores back? It's a good question, and one that's on everybody's minds after the exam.
SAT multiple-choice scores are released 13 days after you take the SAT.
After years of having longer waits (between three and six weeks) to receive SAT scores, the College Board has revamped its schedule to give you your scores sooner. Yay!
Now, the actual time of SAT score release varies. According to the College Board, on your score release day about half of all students will see their scores by 8 am Eastern Time (ET). Sometimes it's as early as 5 am ET (2 am Pacific Time). However, I wouldn't advise refreshing your account over and over at that time since the release time isn't always exact. The other half will see their scores by 8 pm ET (5 pm Pacific). The College Board will send you an email when your scores are available though, so you don't have to keep checking all day.
Your colleges will get your scores within 10 days after you receive them (if you've indicated them as score recipients). Check out the chart below for exact score release dates by test date.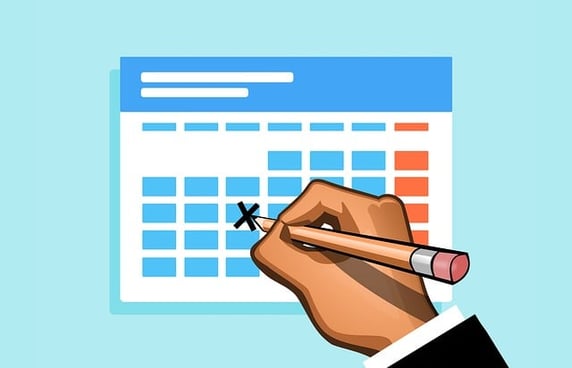 2022 and 2023 SAT Score Release by Test Dates
The chart below shows when you'll be able to see your SAT scores for the remaining SAT test dates for the 2022-2023 school year. These dates have been confirmed by the College Board.
As you'll see in the chart, for most of these test dates, you'll get your results just 13-14 days after you take the SAT. Your SAT score results will be sent to the colleges you indicated within 10 days of you getting your scores.
The College Board stopped administering the SAT Essay in July 2021. That's why you won't find essay score release dates in the table below.
2022-2023 SAT Score Release Schedule
| | | |
| --- | --- | --- |
| Test Date | Score Release Date | Colleges Receive Scores By |
| October 1, 2022 | October 14, 2022 | October 24, 2022 |
| November 5, 2022 | November 18, 2022 | November 28, 2022 |
| December 3, 2022 | December 16, 2022 | December 26, 2022 |
| March 11, 2023 | March 24, 2023 | April 3, 2023 |
| May 6, 2023 | May 19, 2023 | May 29, 2023 |
| June 3, 2023 | June 16, 2023 | June 26, 2023 |
These dates are when most students will get their SAT scores, but an unlucky few might have to wait longer. They might sign into their College Board accounts to find that their scores still aren't ready. What are some possible reasons why your scores wouldn't show up on score-release day?
2022-2023 SAT School Day Score Release Schedule
If you took your exam during one of the SAT School Day dates, your score release dates will be a bit different from the ones listed above. You can check out this table for more info:
| | | |
| --- | --- | --- |
| Test Date | Score Release Date | Colleges Receive Scores By |
| Oct 12, 2022 | Nov 2, 2022 | Nov 12, 2022 |
| Oct 27, 2022 | Nov 17, 2022 | Nov 27, 2022 |
| Mar 1, 2023 | Mar 23, 2023 | April 3, 2023 |
| Mar 22, 2023 | Apr 14, 2023 | Apr 24, 2023 |
| Apr 12, 2023 | May 3, 2023 | May 13, 2023 |
| Apr 25, 2023 | May 18, 2023 | May 28, 2023 |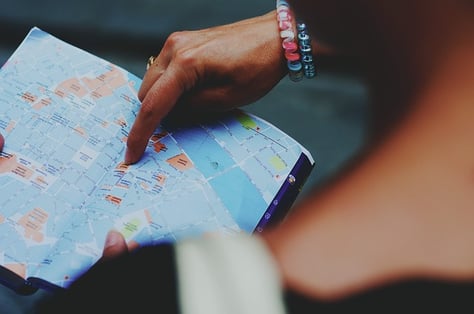 Are your SAT scores lost?
What If Your SAT Scores Haven't Been Released?
There are a few possible explanations if your SAT scores aren't released on test day. None are especially common, so I wouldn't worry too much about any of them happening to you! Read on for the four main causes of score delays.
Cause 1: Random Test Audit
The most random reason would be if the College Board decided to do a random audit of tests to ensure scoring accuracy and your test got chosen. If that were the case, you'd have to wait longer for your scores, but they'd eventually get sent to you.
If you didn't get an email or letter from the College Board (they're a fan of sending information out by mail, for some reason), you could give your regional College Board office a call. Be prepared to be transferred and put on hold for a while, though. If you can't tell, I haven't had the best customer service when it comes to the College Board.
Cause 2: Red Flags on Your Test
Another possible reason is that your test was flagged because you improved by an unusually large number of points, such as 400 or 500 points. If your SAT score goes up hundreds of points between test administrations, the College Board might hold your test to check for scoring accuracy or signs of cheating.
I worked with an ESL student whose scores were withheld after he improved a few hundred points. We sent in letters on his behalf about all the prep he'd done between tests, but the College Board still canceled his scores in the end.
In addition to helping you solve problems while you're taking the SAT, it's a good idea to show your work in your test booklet in the event that this happens to you. This way you can more easily prove that you didn't cheat.
In these circumstances, or if a teacher reports cheating, the College Board might compare your answers with the answers of those sitting next to you to try to rule out any foul play.
Cause 3: Irregularities at Your Testing Site
Another possible reason for score delay would be irregularities at the testing site. As an example, this happened during the June 6, 2015 SAT, when some students got an extra five minutes on what should have been a 20-minute section.
Cause 4: They're Just Being Slow
Finally, the reason might simply be that the College Board is running behind. They have a ton of tests to grade from students all over the US and world.
If you know other students from your testing center or even testing room who've gotten back their scores, you should take action: call the College Board to try to get to the bottom of it.
Speaking of which, how do you know whether others have received their SAT scores?
Where to Check If Others Have Received Their SAT Scores
On plenty of discussion forums, students get up early (or stay up late, depending on the time zone) and count down to the exact moment when their SAT scores are released.
The most up-to-date threads can be found on College Confidential, on which you can create an account and play your part in the waiting game. Again, release times vary, so there's really no use getting stressed and losing sleep over it. Your scores will be there when you wake up in the morning!
For students who test at their schools with their peers, you'll likely hear through general word of mouth who got their scores (and whether they were psyched or disappointed).
Make sure to have your College Board username and password on hand so you can easily sign into your account and view your scores. You can also see whether colleges got your scores. Just go to the "My Scores Sent To" page. If they were sent, the page will say "received" for each college. If not, it will say "pending."
Once you get your SAT scores, you can decide whether you're satisfied with the outcome or want (and have time) to retake the test.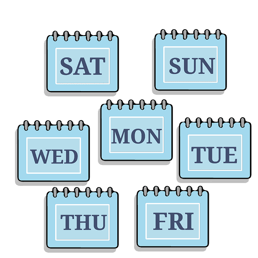 What to Do Once You Receive Your SAT Scores
While you shouldn't stay up all night wondering, "When will I get my SAT scores?" and trying to will your scores to appear on-screen, you'll benefit from checking the same day they're released. Why? The sooner you check, the sooner you can figure out whether you're satisfied with your scores or see room for improvement.
Here are two options for what to do once you get your SAT scores:
Option 1: Send Additional Score Reports to Colleges
If you're satisfied with your scores and have more than four schools to send them to, start sending additional score reports to colleges. Make sure to send these colleges your SAT scores as soon as you can so that your colleges will receive them before the application deadline.
Additional score reports are not free and cost $12 per report (if you were eligible for a registration fee waiver, however, you can get these reports free as well).
If you need your scores to get to your colleges sooner, you can opt for rush reporting, which costs an extra $31 (on top of the $12 per report). This service sends score reports to schools within two to four business days.
Option 2: Retake the SAT
Not satisfied with your scores? If you have time before your college application deadlines and will put in the effort to prep, it's a good idea to retake the SAT.
You can base your decision to retest on several factors. Ask yourself these questions in order to determine whether you would benefit from taking the SAT again:
What's your target score?
How much prep have you already put in?
How much more time do you have to prepare before your next test?
How many times have you already taken the SAT, and what improvement have you seen?
On a related note, because a lot of colleges superscore the SAT, you won't have to worry about accidentally scoring worse on one or more sections. (If you're prepping effectively, however, this is unlikely anyway!)
Recap: When Do You Get Your SAT Scores?
In closing, let's go over the most important points to remember about receiving your SAT scores.
After you finish taking the SAT, you'll have to wait about two weeks to get your scores back.
You can check to see whether others have gotten their SAT scores by browsing online forums such as College Confidential or by talking with your peers at school.
Once you get your scores, your two main options are to either send additional score reports to schools (if satisfied with your scores) or sign up for a retake (if dissatisfied with your scores).
Don't forget to factor any extra time you need into your plans so you can ensure your scores will be able to get to your schools in time!
What's Next?
After you get your SAT scores, you can decide if you're satisfied or if you want to test again. But what exactly are you aiming to score? This article goes over what low scores, good scores, and excellent scores are. Check it out so you can determine your own target SAT score.
Are you looking to improve your score on a specific section of the SAT? Read our advice and strategies for improving your scores on the SAT Reading, Writing, and Math sections.
Want to improve your SAT score by 160 points? We've written a guide about the top 5 strategies you must be using to have a shot at improving your score. Download it for free now:
Have friends who also need help with test prep?
Share this article!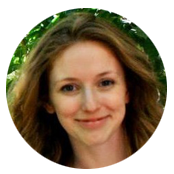 About the Author
Rebecca graduated with her Master's in Adolescent Counseling from the Harvard Graduate School of Education. She has years of teaching and college counseling experience and is passionate about helping students achieve their goals and improve their well-being. She graduated magna cum laude from Tufts University and scored in the 99th percentile on the SAT.
Get Free Guides
to Boost Your SAT/ACT