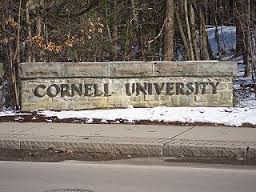 Located in Ithaca, New York, Cornell University is a member of the Ivy League and one of the most prestigious universities in the world.
Every year, Cornell accepts several thousand new students as members of its incoming freshmen class. If you're hoping to be one of them, you'll need to make sure that your application is up to snuff. In this article, we'll teach you exactly how to get into Cornell and talk about Cornell admission statistics so you know how you measure up against other applicants.
How Hard Is It to Get Into Cornell?
If you're trying to get into Cornell, you might be wondering, "How hard is it to get into Cornell? Do I have a shot at admission?"
In short: it's very hard to get into Cornell. Cornell is one of the most competitive schools in the world to get into, boasting an admissions rate of a little less than 10%.
Cornell admission statistics indicate that Cornell accepts 10 out of every 100 students that apply. If you want to be one of those students, you'll need to make sure that every part of your application (academics, extracurriculars, essays, and recommendations) is as strong as possible.
You'll also need to make sure that you match up to what Cornell is looking for in its students.
What Is Cornell Looking for in Its Students?
Each year, tens of thousands of students apply to Cornell. Learning what stands out about the accepted applicants will help you learn how to get into Cornell.
Simply put, those students possess the specific qualities Cornell looks for in its applicants: they have intellectual ability, character, involvement in their schools and communities, and a passion for Cornell itself.
Your Cornell University application is a chance to demonstrate all of those qualities. Through your grades and test scores, you'll show your academic ability. You'll get a chance to highlight your involvement in your community and your passion for Cornell on different parts of your application, but most importantly, in your Cornell essays.
Can You Apply to Cornell Early?
Cornell University offers an early decision option to applicants. Early decision is binding - if you're accepted to Cornell, you need to withdraw your applications to any other colleges or universities you might've applied to.
By submitting your early decision application, you're making a commitment to attend Cornell if you're accepted. Don't make this choice lightly - only apply early decision to Cornell if you really, really want to go to Cornell.
If you do want to go to Cornell, applying early has its benefits. Cornell admissions statistics indicate that around a third of its freshman class during early decision. In 2018, Cornell had 51,000 total applicants, admitting 5,288 of them. Around 1,600 of those applicants applied early decision.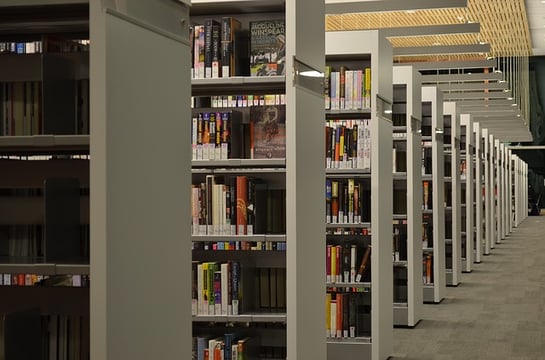 Cornell Application Deadlines and Requirements
Cornell is made up of seven different colleges. Each college has its own admissions requirements. However, there are some standard application requirements for all seven schools:
The Common Application (CA) or Universal College Application (UCA)
The School Report
Counselor Recommendation
Two Teacher Evaluations
The Midyear Report, when your mid-year grades are available
$80 application fee or fee waiver
Required standardized test scores (only scores sent directly to us from testing agencies are accepted)
Official secondary/high school transcript
Cornell University Questions and Writing Supplement (CA) or Cornell Supplement (UCA)
Depending on which school within Cornell you're applying to, you may have to submit other supplementary materials. Here they are:
SAT Subject Test Requirements
Agriculture and Life Sciences: SAT Subject Tests are not required
Architecture, Art, and Planning: SAT Subject Tests are not required
Arts and Sciences: Two SAT Subject Tests of your choice
Engineering: One mathematics SAT subject test (of any level) and one science SAT subject test
Cornell SC Johnson College of Business: SAT Subject Tests are not required
Human Ecology: SAT Subject Tests are not required
Industrial and Labor Relations: SAT Subject Tests are not required
Interview Requirements
Formal admission interviews are required for applicants to the architecture program in the College of Architecture, Art, and Planning.
Formal admission interviews are offered for applicants to The School of Hotel Administration.
Portfolio/Design Submission Requirements
Some of the Cornell programs require portfolio or design assignments. Here's a look at what those are.
College of Agriculture and Life Sciences
Landscape architecture program: portfolio required.
Architecture, Art, and Planning
Architecture program: file portfolio required
Art program: portfolio required
Human Ecology
Design and environmental analysis program: design challenge required.
Fashion design and management program: design supplement required.
How to Get Into Cornell: GPA Requirements
It's extremely difficult to get into Cornell. You need to have a high GPA and demonstrate a history of undertaking challenging coursework to be competitive.
The average unweighted GPA of admitted applicants to Cornell is 3.8. You'll need to have mostly A's on your report card to meet or exceed this average. That doesn't mean, however, that you should stack your schedule with easy courses to get good grades. Cornell wants to see that you're capable of challenging yourself academically. When possible, you should take honors, AP, or IB classes to show that you can handle tough academic coursework.
How to Get Into Cornell: Test Score Requirements
Your GPA is just one part of your academic record. Cornell also requires standardized tests to measure your academic preparedness for college.
What SAT Scores Do I Need to Get Into Cornell?
The average admitted applicant to Cornell scores a 1470 on the SAT. The average composite score of applicants in the 25th percentile is 1390; in the 75th percentile, it's 1540.
You'll need to score a 1390 or above to be competitive with the other applicants vying for admission to Cornell. If your SAT scores aren't where you want them to be, you should invest your time and energy into building and sticking to a solid training plan.
What ACT Scores Do I Need to Get Into Cornell?
The average admitted applicant to Cornell University scores a 33 on the ACT. The average score of students in the 25th percentile score 32; for students in the 75th percentile, it's 34.
Basically, this data means that you'll need a 32 or above on your ACT in order to be seriously competitive with the test scores of your fellow applicants.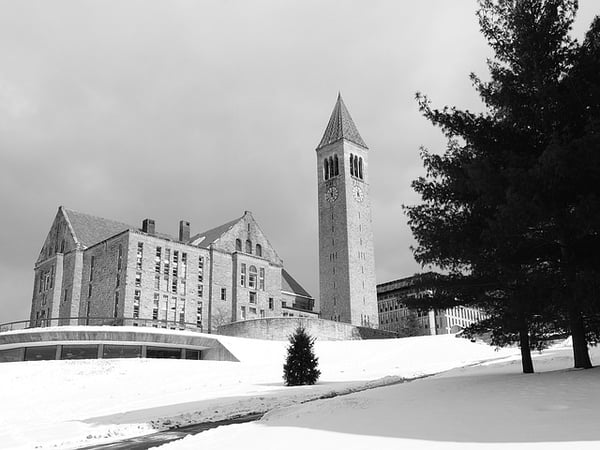 How to Get Into Cornell: Cornell Essays
Cornell requires that you answer one essay prompt only. The prompt you'll answer depends on which college within Cornell you're applying to.
As with all college admissions essays, authenticity is key. You may have myriad scholastic interests, but for this essay, stick with what you know best and are most passionate about. Your potential topic must correspond with the areas of study at the college, too.
Here are the 2018-19 Cornell University essay prompts:
The primary focus of your college interest essay should be what you intend to study at Cornell. In the online Common Application Writing Supplement, please respond to the essay question below (maximum of 650 words) that corresponds to the undergraduate college or school to which you are applying.
College of Agriculture and Life Sciences: Why are you drawn to studying the major you have selected? Please discuss how your interests and related experiences have influenced your choice. Specifically, how will an education from the College of Agriculture and Life Sciences (CALS) and Cornell University help you achieve your academic goals? 
College of Architecture, Art, and Planning: What is your "thing"? What energizes you or engages you so deeply that you lose track of time? Everyone has different passions, obsessions, quirks, inspirations. What are yours?"
College of Arts and Sciences: Students in Arts and Sciences embrace the opportunity to delve into their academic interests, discover new realms of intellectual inquiry, and chart their own path through the College. Tell us why the depth, breadth, and flexibility of our curriculum are ideally suited to exploring the areas of study that excite you.
Cornell SC Johnson College of Business: Charles H. Dyson School of Applied Economics and Management: Affiliated with both the Cornell SC Johnson College of Business and the College of Agriculture and Life Sciences, The Charles H. Dyson School of Applied Economics and Management is unique by design. Explain how our approach to business education is the right fit for you, and how your interests, experiences or goals will contribute to the unique composition of the entering class.
Cornell SC Johnson College of Business: School of Hotel Administration (SHA): The global hospitality industry includes hotel and food service management, real estate, finance, entrepreneurship, marketing, technology, and law. Describe what has influenced your decision to study business through the lens of hospitality. What personal qualities make you a good fit for SHA?
College of Engineering: Cornell Engineering celebrates innovative problem-solving that helps people, communities… the world. Consider your ideas and aspirations and describe how a Cornell Engineering education would allow you to leverage technological problem-solving to improve the world we live in.
College of Human Ecology: How have your experiences influenced your decision to apply to the College of Human Ecology? How will your choice of major impact your goals and plans for the future?
School of Industrial and Labor Relations: Tell us about your intellectual interests, how they sprung from your course, service, work or life experiences, and what makes them exciting to you. Describe how ILR is the right school for you to pursue these interests.
If you're looking for tips on how to ace your Cornell essays, check out our dedicated blog post on this very topic.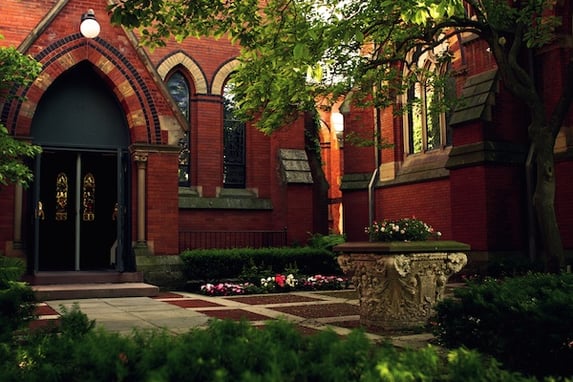 How to Get Into Cornell: General Tips
It's challenging to be one of the 10% of students accepted to Cornell each year, but if you work hard and polish your application, you can be one of them!
Here are some tips for making sure your application is Cornell ready:
#1: Pick the Right College
Cornell is somewhat unique amongst the Ivy League in that it requires you to apply to one of the seven specific schools on campus. Make sure you pick the right one!
If you're interested in art, don't apply to the College of Engineering just because you think engineering sounds interesting. Your choice of college should reflect the classes and activities you've been involved with to show that you're prepared and actually intrigued by your potential course of study.
#2: Demonstrate Your Love for Cornell
Cornell wants you to want to go to Cornell - they say so right on their admissions page! You should use your Cornell essay to not only talk about the college you want to attend within Cornell, but why you want to attend the university as a whole.
Speak honestly about what attracts you to Cornell. And don't just say its stellar academic reputation - pick real, concrete reasons that affect you as an individual. If the academic reputation is important to you (and it likely is), tie it back to how that'll affect you personally. What will attending one of the best schools on the planet help you achieve?
The more authentic excitement you can demonstrate, the better!
#3: Be Honest
The admissions committee at Cornell has to read through tens of thousands of applications every year. Applications that are trite, boring, and cliche will be shuffled straight to the "REJECTED" pile.
Your application should be true to you - not who you think the admissions committee wants you to be.
#4: Show Off Your Spike
A spike is something that makes you stand out. Something that no (or very few) other applicants have.
Your application won't stand out if you're second string on the football team and a non-office-holding member of student council. It will stand out if you single-handedly organize a huge fundraiser to benefit an issue close to your heart or perform at Lincoln Center with your wind ensemble.
When your focus is on one thing, you'll be better at it than if you have to split your time and attention. It will also be more impressive on your resume.
What's Next?
Want to rock your Cornell admissions essays? Learn all about the Cornell required essays here.
Are you working on the Common App essay as part of your application? Read our breakdown of the Common App prompts and our guide to picking the best prompt for you.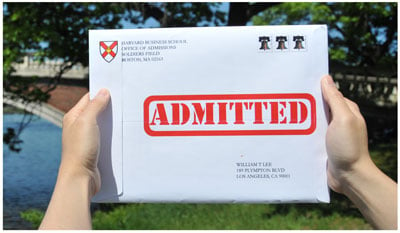 Want to build the best possible college application?
We can help. PrepScholar Admissions is the world's best admissions consulting service. We combine world-class admissions counselors with our data-driven, proprietary admissions strategies. We've overseen thousands of students get into their top choice schools, from state colleges to the Ivy League.
We know what kinds of students colleges want to admit. We want to get you admitted to your dream schools.
Learn more about PrepScholar Admissions to maximize your chance of getting in.

Have friends who also need help with test prep?
Share this article!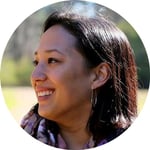 Get Free Guides
to Boost Your SAT/ACT