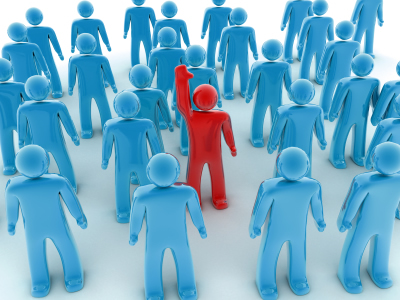 Don't get lost in the crowd.
Do you want to stay close to home for college, but don't want to get lost in the crowd of a large state school? Or do you want to know how to make the most of your experience at large university?
It's possible to get a selective, small college experience at a large university, through programs like honors colleges and merit scholarships.
But how can you find these programs, and how can you ensure you'll be considered for merit scholarships and honors colleges? We will give you the info you need to make sure you don't miss out on opportunities near you.
Think Beyond the "Safety School"
Many people don't stress out about applying to their local state schools because they have application deadlines later in the year—sometimes as late as May or June.
In some cases, since students consider state schools their "safety schools" where admission is all but guaranteed, they don't put as much effort into their state school applications.
However, many of the deadlines for honors colleges and merit scholarships at large universities are much earlier—sometimes as early as October of your senior year. And some of these programs and scholarships have special applications. If you're not aware of deadlines before senior year starts, it's easy to miss out on scholarships and other programs that can really enrich your college experience.
Many of these programs are as competitive as getting into selective colleges, so it's also important to put together a competitive application.
In short, you should treat these applications like you're applying to a selective school. So how do you find these programs, and how can you make sure you're competitive? We will answer those questions here.
Why Apply for Special Programs?
By special programs, we mean merit scholarships, honors programs or honors colleges, or any programs that require extra or early applications. We will focus on merit scholarships and honors colleges in this post, since they are the most common special programs at larger universities, but make sure to check out the website of any school you're interested in and see what extra options they have for undergraduates.
So why apply to these programs? There are three main reasons.
Make College Cheaper
College is expensive. Even if you stay in state, tuition, room, board, textbooks, and other fees can add up quickly. You should definitely apply for need-based financial aid if you need it, but getting a merit scholarship can often fill in where financial aid falls short. Many merit scholarships cover half or all of tuition. Some even cover room and board as well.
Also, many honors colleges offer their students opportunities for research or study abroad funding. This can help finance experiences that can otherwise be expensive or otherwise unattainable.

It's hard to turn down money, especially when it can help you get a college education.
Get a Small-School Experience
Going to large university is great because of all the resources and classes available to you, but it's easy to feel lost in the crowd, especially as a freshman. Being a part of a smaller program or merit scholarship cohort can give you a small-school experience within a larger university. These programs often have special advising or mentor systems that can also help you acclimate to college life. Many have special housing options that will allow you to get to know other people in your program easily. This can make it easy to build a community, even as a freshman.
Distinguish Yourself for Jobs
Although this seems really far away, graduating with honors or having a merit scholarship can really set you apart when it comes time to apply for jobs and/or graduate programs during your senior year of college. You can take steps now to give yourself a huge leg up when it's time to enter the "real world."
So how do you get merit scholarships? How do you get into honors colleges? We will explain how to find these programs and how to apply.
Merit Scholarships: How To Apply
Unlike financial aid, merit scholarships are given based on student achievement—your test scores, GPA, and the overall strength of your application. The amount of a merit scholarship can vary widely—anything from a $1,000 stipend to full tuition, room, and board.
To be considered for merit scholarships, you often have to meet an earlier deadline or submit an additional application.
For example, at the University of North Carolina, Chapel Hill, you have to apply by the early action deadline of October 15 to be considered for the Pogue Scholarship (which covers tuition, room, and board). Additionally, there is another separate application for the Robertson scholarship (which covers tuition, room, board, fees, and expenses for up to three summer experiences), which you have to complete by November 15th to ensure you will be considered for it.
To look at another example, University of Colorado, Boulder has a separate scholarship application that requires, at a minimum, an extra essay, but could also require extra letters of recommendation and eligibility materials based on which scholarships you apply to. The window to apply is December through March, with a deadline of February 15th for the presidential scholarship.
For more on merit scholarships, including some with automatic funding based on test scores, see our article. Also note that some of those have earlier deadlines as well.
How to Research Merit Scholarships
For any state schools you are applying to, search to see if they have a merit scholarship program, and take note of any extra application materials or earlier deadlines. (We will give you a table at the end of this post you can use to organize dates and deadlines.)
For example, to find the University of Colorado Boulder scholarships, I searched "University of Colorado Boulder Merit Scholarships."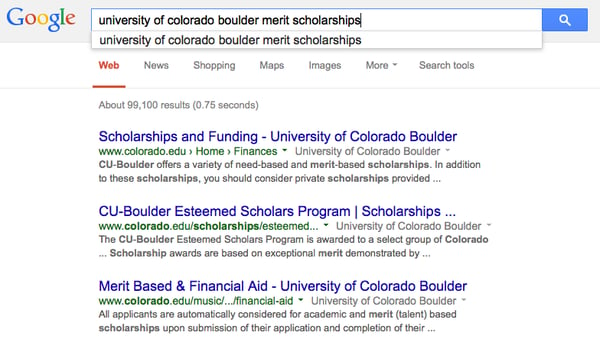 I clicked on the third result and was able to read about individual scholarships, and also find the page about the general scholarship application.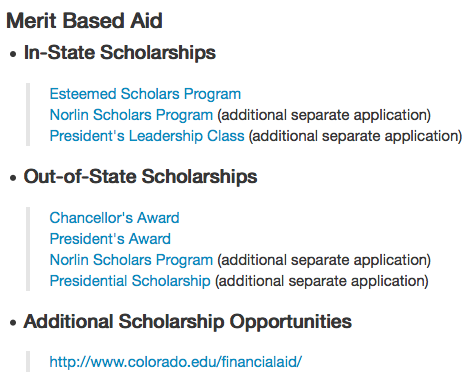 Read more on UC Boulder's Scholarships here.
Honors Colleges and Honors Programs: How To Apply
Many larger universities have smaller honors programs or honors colleges within them, to give a smaller college experience within a larger university.
Honors colleges often have special classes, housing, and sometimes even funding opportunities for research or study abroad.
For example, the Schreyer Honors College at Pennsylvania State University offers special classes, exclusive study abroad opportunities, and research placements. Furthermore, this program offers special housing, and that housing is guaranteed housing for four years. This isn't always the case at large universities!
But to get these benefits you have to put in more work. Honors colleges are usually much more competitive than general university admission, and often require extra application components. They typically have much earlier deadlines than general University admission, as well.
For example, the Schreyer Honors College has a separate application other than the general Penn State application. They recommend completing your application by November 30, with a firm deadline of January 15, to be considered for the program. (The regular university application isn't due until January 31.)
Next Steps
For any large universities you are applying to, search to see if they have an honors college or honors program, and take note of earlier deadlines or application materials.
To find honors programs, search "[Name of College/University] Honors College" or "[Name of College/University] Honors Program."
I found the honors college at Penn State by doing the following search: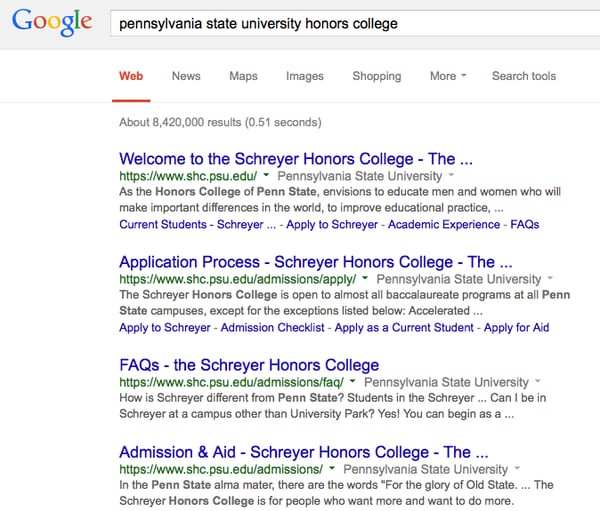 Just entering in that search time brought up Schreyer's main website, as well as links to admission and aid on the first page.
If you can't find information on an honors college or honors program through searching, you can contact the admissions office via phone or email and ask if they have any honors programs.
How To Put Together a Competitive Application
Finding these programs is one thing. How can you make sure you are a competitive applicant when you apply to honors colleges and merit scholarships?
Maximize Your ACT/SAT Score
For many merit scholarships and honors programs, the standardized score ranges are much higher than general university admission.
This means that having a high SAT or ACT score will help you get into honors programs and win scholarships—and in some cases, you need a minimum score.
For example, at the University of Nebraska, an ACT score of at least 20, or an SAT score of at least 950 (Math and Critical Reading) are the benchmarks given for admission. But you can be considered for the Honors Program if you have either an ACT composite score of 30 or an SAT of 1300 (Math and Critical Reading). Notice the large difference between regular admission and honors admission score benchmarks.
It's important to choose either the SAT or ACT and to study so you can get the best possible score. Don't split your time between the two tests. It's likely that you will do better on one that the other, so you should spend all of your time preparing for that test. (If you need help deciding between the SAT and ACT, see our post.)
Also, make sure you give yourself enough time to study. We recommend at least five weeks, but the longer, the better! The more time you can put in, the better your score outcome will be.
Take the Most Challenging Classes Possible
Another important factor in making your application competitive is having an impressive transcript and GPA. However, a high GPA alone does not mean much—it's important you have also been challenging yourself with hard courses. Whether that means taking IB, AP, or honors, find the hardest classes at your school and take them.
Be careful not to overload your schedule with tons of AP and IB classes and burn yourself out. Prioritize taking tough classes in subjects you are passionate about.
And finally, don't blow off senior year. Colleges will see your senior year schedule when you apply, so it's important to keep up your momentum and take a challenging senior year schedule. Obviously you need to leave room for college applications, but don't slack off and take three free periods.
Get Involved with Activities and the Community
Having a competitive college application isn't just getting good grades and high test scores. You also need to get involved in your community in some way. Whether that's joining clubs or sports at your high school, doing service work, or being involved in a local youth group, find something you are passionate about and get involved.
And remember to emphasize breadth over depth. It's much better to be very involved in two clubs than to join ten clubs but barely show up. Aim for leadership positions and awards wherever possible.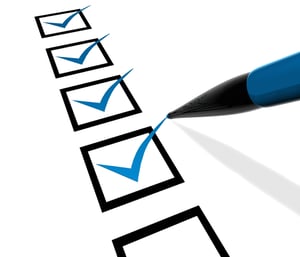 Don't treat extracurriculars like a list to be checked off. The goal isn't to have the longest list of clubs. Choose a few things that are important to you and get really involved!
When it comes time to apply, list your extracurricular involvements in order of the time spent on them. And remember to emphasize leadership positions, awards, or other recognitions you have earned for each activity.
Don't Ignore the Essay(s)
A final, crucial component of your application will be the essay. Many honors programs or merit scholarships have a separate essay—or essays!—to write. Sometimes they will give you a specific prompt, or other times they will want to learn more about you and give an open-ended prompt.
For example, the Schreyer Honors College has three additional essays, with new prompts every year.
The University of Michigan has a list of topics to choose from.
So while the prompt and length of the essay or essays can vary from program to program, and the prompts can even be quite playful, it's very important not to wait until the last minute to write your essays. The essay will be the main opportunity for you to share your personality, passions, and intellectual interests. If you're aiming to get into an honors college or get a merit scholarship, having a strong essay will be crucial.
To write the best essay possible, start early—at least a month before the deadline. Write a draft, and then take time to edit it so it's true to your own voice. You can also have friends or teachers look over it to see if they think it sounds like you—just make sure it is 100% your own work.
Get Good Recommendation Letters
Although not all universities require letters of recommendation for admission, most honors programs and merit scholarships will require at least one, but more likely two.
When asking teachers for recommendations, try to find teachers who have taught you recently—junior year is ideal—and can give specific praise about your academic abilities. Sometimes, giving the teacher a sample of work you did in their class to jog their memory or give them something to refer to in the letter can be helpful.
Also, try to get your letters from teachers in different subjects. Being an impressive student in both science and English is more impressive than getting rave reviews from two English teachers.
Final Touches on Your Application
Make sure to report any strong AP or IB test scores you have. Even if they are not required anywhere on the application, including these scores can give the admissions committee more information on your academic abilities and achievements. This also goes for any academic awards like National Merit or being on the honor roll.
If you know someone—like a coach, boss, youth group leader, or mentor—who could write an additional letter of recommendation, it's worth asking for one. Often, people who know you outside of school can give more information about your work ethic, abilities, and passions than your teachers can. Don't feel pressured to submit an extra letter if you don't have someone like this, but if you know someone will write you a strong letter, strongly consider asking them.
The Bottom Line
Being part of an honors program and/or getting a merit scholarship can really enrich your college experience and make you a more competitive job or graduate school applicant. For any university you're applying to, check to see if they have any honors programs or merit scholarships.
To get into these programs you have to be aware of earlier deadlines and extra applications. You can use a table like the one below to organize your list of prospective colleges.
| | | | | | |
| --- | --- | --- | --- | --- | --- |
| Name of College/ University | Regular Application Deadline | Honors Program? (Yes/No) | Honors Program Deadline | Merit Scholarships? (Yes/No) | Merit Scholarship Deadline |
| | | | | | |
| | | | | | |
| | | | | | |
| | | | | | |
| | | | | | |
| | | | | | |
| | | | | | |
| | | | | | |
And finally, you should aim to submit the best application possible. Treat these opportunities like you are applying to selective schools—write the best possible essays, get great letters of recommendation, and maximize your scores. If you do this, you can get a selective college experience close to home.
What's Next?
Want to aim for a perfect SAT score, or quite close? See our guide to getting a 1600 by our full scorer.
Speaking of maximizing your scores, learn how to improve a low SAT math score, or if you're taking the ACT, get math tips from our full scorer.
Need some tips for your college essays? Learn what not to do.
Want to improve your SAT score by 160 points or your ACT score by 4 points? We've written a guide for each test about the top 5 strategies you must be using to have a shot at improving your score. Download it for free now:
Have friends who also need help with test prep?
Share this article!
About the Author
Halle Edwards graduated from Stanford University with honors. In high school, she earned 99th percentile ACT scores as well as 99th percentile scores on SAT subject tests. She also took nine AP classes, earning a perfect score of 5 on seven AP tests. As a graduate of a large public high school who tackled the college admission process largely on her own, she is passionate about helping high school students from different backgrounds get the knowledge they need to be successful in the college admissions process.
Get Free Guides
to Boost Your SAT/ACT