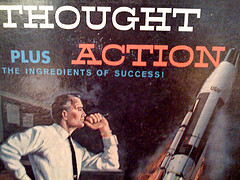 You know you want tutoring, but do you go with in-person tutoring or online tutoring? Right now, I can practically hear the face some of you just made at the idea of online tutoring (yes, the face was so awful it actually made a noise).
The world is full of dire warnings about the issues with online learning. "How can you possibly learn if you're not in there in person with your teacher? Won't you just slack off?" On the other side of the issue are people like me, whose reactions to hearing about online tutoring are more along the lines of "Woo! No travel time means I get to spend more time doing non-SAT/ACT-related things!"
To help you get a better sense of whether or not online tutoring is right for you, I've blocked out the three areas in which there are significant differences between online and in-person tutoring. For each of these areas, I'll explain when online tutoring is the right choice…and when it is not.
feature image credit: Thought plus action by Ben Tesch, used under CC BY 2.0.
Quality
The first dimension to consider when choosing a method of tutoring is that of quality: what level of tutor do you want? This may seem to be a facetious question, since no matter the tutoring method you go with, you obviously you don't want a BAD tutor. It's important, however, when you choose a tutoring method to consider exactly what you want to get out of tutoring. We'll have an article up soon on how to find the best tutor for you.
Do you want tutors to help you with new insights into test content, strategies, and more? If so, online tutoring is probably the best option for you. Why? Near, far, wherever you are in the world, online tutoring allows you to access high quality tutors. I'm going to be brutually honest: if you aren't in a top city for education like New York or Boston, you don't have access to the nation's top tutors. This is even more true if you don't live near a top 5 city at all.
Don't go with online tutoring if…
All you want is someone to monitor your test prep, making sure you're on schedule and accountable for doing your prep. In this case, you don't even really need a tutor - you need something more like a study buddy or babysitter. Or some sort of electronic surveillance.
All you need is someone to explain answers to you better than answer keys can. If this is true for you, then it makes more sense for you to go with a high school student who's taken the test or understands the material.
Time and Travel
For online tutoring, the road not taken…is every road. Consider the time wasted in travel for the average tutoring session, for both parent and child: a 30 minute drive to and from tutoring for student and parent plus either an additional trip from and to the tutor and/or 1 hour of waiting for the parent.
At the end of the day: 1 hour wasted for student, 2 hours wasted for parent
Online tutoring also means your tutor doesn't have to travel, which will save money for you. How? Let's say I'm a tutor, and I have to drive half an hour to and from your 2 hour tutoring session. Even if I would normally charge $40/hr to tutor students online or at my house, I'm going to have to charge you $60/hr because I'm losing an hour of potential tutoring time to travel; rather than paying me $80 for a 2 hour tutoring session, you end up paying 50% more ($120/2 hours).
If I tutor online, I can charge solely for tutoring time (without having to fold in the money I'd lose from time spent traveling). With online tutoring, you only pay for the tutoring you receive.
Another perk is that no need to travel means that all your study materials at your fingertips – no more forgetting things at home (not that I have extensive experience in this subject area. Nope). Finally, online tutoring lets you have more flexibility when scheduling your tutoring - you don't have to worry about when you can get a ride, or when you can fit the travel time into your busy high school schedule.
Don't go with online tutoring if…
You have to travel to get high-speed internet access, and a tutor will come to you/is closer by.
Both parent and student have time to spare – in that case, time spent traveling may not be an issue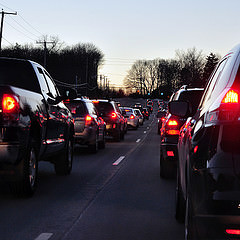 One if by land, two if by sea, three if we're just calling to let you know we're running late 'cause of the after-school traffic on the highway.
Technology
Online video chat software and hardware have advanced substantially from just 5 years ago. Videos look sharp and are live, making online sessions equal in quality to in-person tutoring. Some presentational software even lets tutors show equations and diagrams, which in turn can make SkypeTM tutoring even more effective than in-person tutoring.
Case in point: it's way easier to draw perfect circles and diagrams and manipulate equations on a computer than on paper with a pencil and compass.
Don't go with online tutoring if…
You have ZERO access to high speed internet. If you live in a rural area or some area where the only internet you have is dial-up (cabin in the woods in the foothills of the Sierra Nevadas, for example), online tutoring will probably not work for you.
You don't have a computer and/or have never before used a webcam. Even you have the technology, but are not comfortable with it, you may want to hold off on online tutoring.

Not sure if the technology is going to be a barrier? Go with online tutoring that offers a full money-back guarantee for the first session and make sure there are no hiccups.
The Bottom Line
There are certainly legitimate reasons to dislike online tutoring. If you...
Don't care about quality
Don't have easy access to high speed internet
Aren't comfortable with the technology used
...then it makes sense not to get online tutoring.
Barring these exceptions, however, online tutoring is equally as effective as, if not more effective than, traditional in-person tutoring. We're particularly confident of this at PrepScholar because of the quality of our tutors.
What's Next?
How much should you pay for an SAT/ACT Tutor? Use our guidelines to help you form a reasonable budget.
Not sure if you should go with a tutor or just do online prep? We have the article for you.
For more on how to choose the best online prep, read our concise guide.
Want to get serious about improving your SAT/ACT score? Our tutoring service is designed to be the most effective in the nation. We hire the best tutors from across the country. This is then paired with our exclusive online drilling program that gives your tutor complete insight into your progress to design the most effective sessions. Think about what improving 160 points on your SAT, or 4 points on your ACT, can do for you. Learn more about tutoring now:
Have friends who also need help with test prep?
Share this article!
About the Author
Laura graduated magna cum laude from Wellesley College with a BA in Music and Psychology, and earned a Master's degree in Composition from the Longy School of Music of Bard College. She scored 99 percentile scores on the SAT and GRE and loves advising students on how to excel in high school.
Get Free Guides
to Boost Your SAT/ACT