Every October, about 1.6 million juniors across the country take the PSAT. Those who score in the top 1% achieve the distinction of National Merit Semifinalist. Most of these students move on to become National Merit Finalists, with some winning scholarship money for college.
Being named a National Merit Semifinalist is a huge achievement along the path to college. Let's take a look at what you need to do to become a National Merit Semifinalist.
Basic Entry Requirements for National Merit Semifinalists
To become a Semifinalist and be eligible for a National Merit Scholarship, you must meet the following four requirements set by the National Merit Scholarship Corporation (NMSC):
Be enrolled as a high school student, progressing normally toward graduation. This just means that you're taking and passing a normal number of classes and expect to graduate on time.

Plan to enroll full-time in college starting the fall following high school graduation. In other words, you can't postpone college to spend a year abroad, work full-time, and so on.

Be a U.S. citizen or lawful U.S. permanent resident planning to become a U.S. citizen.

Earn a top PSAT score. The definition of a "top" score varies by state, but generally you'll need to score in the top 1% of juniors to qualify.
But what PSAT score do you need exactly? Keep reading because in the next section we explain exactly how high your PSAT score needs to be to qualify you for Semifinalist status.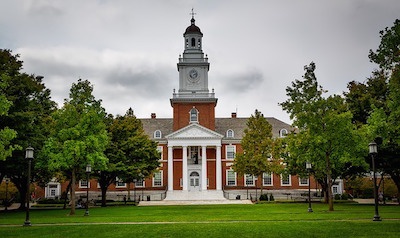 To be eligible for National Merit, you must plan to start college in the fall after your high school graduation.
National Merit Semifinalist Qualifying Scores
The NMSC uses its own Selection Index to determine which students qualify as Commended Students and Semifinalists. In general, students who score in the top 3-4% are named Commended Scholars, while students who score in the top 1% are deemed Semifinalists.
Students are compared on a state-by-state basis. The NMSC's Selection Index ranges from 48 to 228 and is based on PSAT section scores. There are three PSAT section scores (one each for Math, Reading, and Writing and Language). Each section score ranges from 8 to 38.
To calculate your Selection Index, you simply add your three PSAT section scores together and then multiply the sum by 2.
Let's say you got 28 on Reading, 32 on Writing and Language, and 34 on Math. To find your Selection Index score, first add your section scores together: 28 + 32 + 34 = 94. Then, multiply the sum by 2 (94 * 2 = 188). This gives you a Selection Index score of 188.
As you'll see in the chart below, a 188 Selection Index score isn't high enough to qualify for National Merit Semifinalist status. Instead, you'll need a Selection Index of 207 or higher, depending on where you take the test.
Based on reports from individuals around the country, we've put together a comprehensive list of qualifying PSAT Selection Index scores. Check out the most recent state cutoffs for National Merit Semifinalist in the chart below. These were used to pick out Semifinalists from the October 2021 administration of the PSAT.
| | |
| --- | --- |
| State | Selection Index |
| Alabama | 212 |
| Alaska | 210 |
| Arizona | 214 |
| Arkansas | 210 |
| California | 220 |
| Colorado | 217 |
| Connecticut | 221 |
| Delaware | 218 |
| DC | 224 |
| Florida | 216 |
| Georgia | 218 |
| Hawaii | 215 |
| Idaho | 215 |
| Illinois | 219 |
| Indiana | 214 |
| Iowa | 212 |
| Kansas | 214 |
| Kentucky | 212 |
| Louisiana | 213 |
| Maine | 215 |
| Maryland | 222 |
| Massachusetts | 220 |
| Michigan | 218 |
| Minnesota | 216 |
| Mississippi | 210 |
| Missouri | 213 |
| Montana | 207 |
| Nebraska | 212 |
| Nevada | 210 |
| New Hampshire | 213 |
| New Jersey | 223 |
| New Mexico | 208 |
| New York | 219 |
| North Carolina | 217 |
| North Dakota | 209 |
| Ohio | 216 |
| Oklahoma | 211 |
| Oregon | 216 |
| Pennsylvania | 218 |
| Rhode Island | 216 |
| South Carolina | 213 |
| South Dakota | 212 |
| Tennessee | 215 |
| Texas | 219 |
| Utah | 211 |
| Vermont | 213 |
| Virginia | 221 |
| Washington | 220 |
| West Virginia | 207 |
| Wisconsin | 213 |
| Wyoming | 207 |
| Average Score | 215 |
As you can see, scores vary depending on where you take the test. Cutoffs regularly vary a few points between years, so if you haven't taken the PSAT yet and are aiming for National Merit, set your target Selection Index about 2-5 points higher than the predicted cutoff for your state.
After you take the PSAT, there's nothing more you can do to be named Semifinalist until the results are announced. The NMSC notifies eligible students in September the following school year.
Disappointed with your scores? Want to improve your SAT score by 160 points? We've written a guide about the top 5 strategies you must be using to have a shot at improving your score. Download it for free now:

What Are the Steps to Becoming a National Merit Semifinalist?
You now know the requirements for becoming a National Merit Semifinalist, and you have a plan to get a top PSAT score. But what are the actual steps to becoming a Semifinalist? The process begins early in your junior year and can last all the way until the end of your senior year. Below is an outline of the key steps you'll need to take to become a Semifinalist.
Junior Year
October: Take the PSAT
You'll take the PSAT on a Wednesday or Saturday in October of your junior year. Because you'll be competing with about 1.6 million juniors, it's important to study diligently for the PSAT (as you would for the SAT or ACT) by taking official PSAT practice tests and targeting your weaknesses in your prep. (We give you more PSAT prep tips in the next section.)
Remember, only the top 1% of juniors qualify for Semifinalist status, so you'll need to be at the top of your game on test day!
Aiming for a National Merit Scholarship but worried your score won't qualify? If you're not sure you can self-study your way to a qualifying PSAT score, you'll love our PSAT prep program, PrepScholar.
We designed our program to learn your strengths and weaknesses through advanced statistics and customize your prep to be as effective as possible for you. When you start with PrepScholar, you'll take a diagnostic that will determine your weaknesses in over forty PSAT skills. PrepScholar then creates a study program specifically customized for you.
To improve each skill, you'll take focused lessons dedicated to each skill, with over 20 practice questions per skill. This will train you for your specific area weaknesses, so your time is always spent most effectively to raise your score.
We also force you to focus on understanding your mistakes and learning from them. If you make the same mistake over and over again, we'll call you out on it.
There's no other prep system out there that does it this way, which is why we get better score results than any other program on the market.
Check it out today with a 5-day free trial:
December: Receive PSAT Scores
You'll typically get your PSAT scores in early December, about six weeks after you take the test. While you'll be able to see how well you scored and whether you meet your state's most recent National Merit Semifinalist cutoff, remember that these cutoffs can change slightly each year, so you won't know for sure whether you're a Semifinalist until the beginning of your senior year.
Winter/Spring: NMSC Determines High Scorers
During this time, the NMSC determines the 50,000 high scorers who qualify for the National Merit program.
Senior Year
September: Semifinalists Announced
In early September of your senior year, you'll finally learn whether you're officially a National Merit Semifinalist or not. Of the 50,000 high scorers determined, 16,000 will become Semifinalists, and the remaining 34,000 will be recognized as Commended Students (but won't move forward with the National Merit Program).
Fall: Apply to Be a Finalist
After you've been recognized as a Semifinalist, you'll begin the Finalist application process. To apply, you'll need to submit the following materials:
High school transcript
SAT scores (must be received by December 31)
Information about your activities and leadership roles
A personal essay
A recommendation from your high school principal, or someone the principal designates as a school official
Information about your school's curricula and grading system
There's no official cutoff for SAT scores or GPA, but the NMSC is looking for strong grades and test scores to prove that your PSAT scores weren't just a fluke.
February: Finalists Announced
In February, 15,000 of the 16,000 Semifinalists are named Finalists and can apply for National Merit Scholarships.
March: Scholarship Winners Announced
Finally, 7,250 of the finalists learn that they are National Merit Scholarship winners. Each winner receives a $2,500-a-year National Merit Scholarship, a corporate-sponsored scholarship, and/or a college-sponsored scholarship.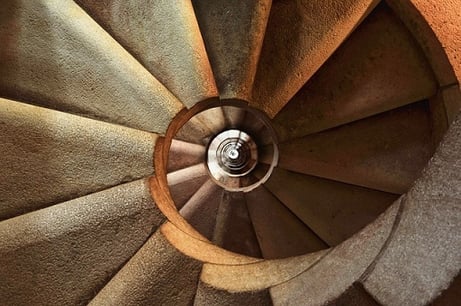 How Do You Get the PSAT Score You Need to Become a National Merit Semifinalist?
Alright, so you're going to need an amazing score on the PSAT in order to meet the National Merit Semifinalist cutoff. Getting that score can be tough, but follow these three tips as you prepare in order to get your best PSAT score.
#1: Take Practice Tests
Doing well on the PSAT is all about preparation. Studying the content and format of the test is the best way to bring your score up.
Some people are natural test takers, while others stress under pressure. Regardless of how you react to timed tests, preparing with high quality, relevant materials is the best way to position yourself toward top scores.
Since the College Board makes the PSAT, its online practice questions are a great place to start. Below are two official practice PSATs you can use for free. You can also find more free and official PSAT practice tests in our guide.
Take these practice tests under typical test conditions: work in a quiet area with few distractions and time yourself in accordance with official PSAT time limits.
Taking timed tests is a skill, and practicing this skill will help you get better and better at the PSAT. Understanding the format of the test will also help you eliminate the potential for careless errors.
#2: Identify and Strengthen Your Weak Areas
It's not enough, however, to take just one practice test and then immediately move on to the next one. As you're studying and answering practice problems, try to identify your weaknesses. Are there any patterns in your mistakes? Do you need more practice with Reading questions? Grammar? Vocabulary? Algebra? Probability? Figure out where you need to focus your attention to really strengthen your overall PSAT score.
At the same, you might also be able to push up your overall score by playing to your strengths. The NMSC considers your composite score rather than your individual section scores. For example, if you scored 650 on the Math section of a practice test, it might be easy for you to push that up to 750+. Or if you're stronger at Reading and Writing, you might be able to add more points to your composite score by focusing your energies on those two sections.
Just remember that, ultimately, you can't have any low section scores on the PSAT if you want to become a National Merit Finalist. So try to stay strong across all areas of the test!
#3: Set Goals and Track Your Progress
Becoming a National Merit Semifinalist is a lofty goal, and in order to make sure you're on track to meet it, you need to know early on what PSAT to aim for and how much progress you should be making.
First, use the above chart to figure out what the cutoff is for your state. You might want to add a point or two just to be safe and take into account any potential increases in the cutoff score.
Once you have your overall PSAT goal score, set smaller goals to accomplish throughout your studying. These can be monthly or weekly goals depending on what works best for your schedule. Some ideas could be to try to develop a better understanding of algebra questions by the end of the week, or to try to raise your total PSAT score 20 points by the end of the month.
No matter your goals, regularly check to see that you're (on your way to) meeting them. If not, figure out what you can do to improve, such as studying more often or changing up your study methods. Setting regular goals will not only help you stay motivated but will also ensure that you're making the progress you need to be making to get the score you want on test day.
How to Stay Motivated for the PSAT
In addition to planning how you'll prep for the PSAT, you should ask yourself another important question: how will you stay motivated? Staying motivated is key to sustaining your studying. Why do you want to do well on the PSAT? What drives you?
Some reasons students strive to become National Merit Semifinalists are academic recognition, scholarship money, and getting into college. What are your own personal reasons? Write down your ideas, and look back at this list for inspiration whenever you feel your motivation lagging.
Since the PSAT is closely linked to the SAT, any studying you do now will definitely pay off when you take the SAT. Plus, it's probably easier for you to find free time now than when you're immersed in college applications senior year.
Achieving a qualifying score or higher takes a lot of hard work. The benefits of this hard work don't end when you get a certificate in the mail from the NMSC recognizing you as a semifinalist in September of your senior year.
You can prove to yourself and to others the depth of your commitment and drive by putting your hopes into action and your dreams into determination. After all, this focused, purposeful effort is the key to achieving success in anything you do!
What's Next?
Being named Semifinalist is just the first step. Learn what it takes to become a National Merit Finalist and how to increase your chances of winning a scholarship.
Did you know there are four kinds of National Merit Scholarships and more than 8,000 are awarded each year? Read all about the various scholarships here.
Want to score a perfect SAT score? Check out our easy-to-read guide on how to do just that, written by an expert 1600 scorer.
Want to improve your SAT score by 160 points? We have the industry's leading SAT prep program. Built by Harvard grads and SAT full scorers, the program learns your strengths and weaknesses through advanced statistics, then customizes your prep program to you so you get the most effective prep possible.
Check out our 5-day free trial today:
Have friends who also need help with test prep?
Share this article!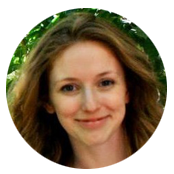 About the Author
Rebecca graduated with her Master's in Adolescent Counseling from the Harvard Graduate School of Education. She has years of teaching and college counseling experience and is passionate about helping students achieve their goals and improve their well-being. She graduated magna cum laude from Tufts University and scored in the 99th percentile on the SAT.
Get Free Guides
to Boost Your SAT/ACT