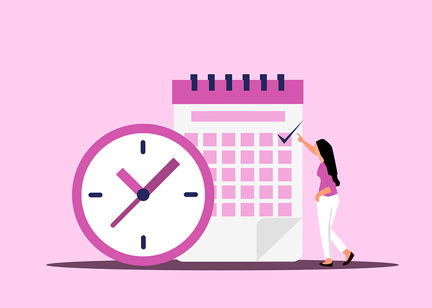 If you're coming up on your sophomore or junior year, you're probably wondering when you'll be taking the PSAT and how you should prepare. In this article, I'll tell you when the PSAT is offered this year, how to get ready, and how this relates to your future plans for the SAT.
2023 PSAT Test Dates
The PSAT NMSQT is offered in October to 10th and 11th graders. The testing window is from October 2 to October 31. Test can be offered on any weekday in that period, but the only Saturday PSAT will be on October 13.
The PSAT is administered by each high school on an individual basis (rather than at designated test centers like the SAT). This means that high schools get to decide which date within that window to offer to students.
How Should You Prepare for the PSAT?
On our blog, we've gathered some practice materials to help you prepare for the PSAT. You can also read this article to get more information about practice tests you can use.
Since the PSAT test date is at the beginning of the school year in October, you will have the summer to prepare for the test. Preparing for the PSAT shouldn't be as intense as for the real SAT, but if you're looking to potentially get high enough scores to be eligible for a National Merit Scholarship, you should think about doing some studying.
Take a practice test and see how you fare—then you can focus on improving in any weak subject areas.
For the PSAT, one of the best things you can do to prepare is just pay attention in your classes and do some challenging outside reading. Developing your logical reasoning and reading comprehension skills as well as basic math knowledge will be key to doing well on this test and on the real SAT.
Learning these things over time organically will make them stick in your brain much better. You'll find that skills that were once difficult become second-nature with accumulated practice. This is much better than cramming right before the test, which might help a little but won't give you the same level of confidence.
Want to get a head start on the PSAT NMQST? We have the industry's leading PSAT prep program. Built by Harvard grads and SAT full scorers, the program learns your strengths and weaknesses through advanced statistics, then customizes your prep program to you so that you get the most effective prep possible.
Check out our 5-day free trial today:
How Much Time Do You Have Before the Real SAT?
If you take the PSAT in 2022, you will be a sophomore or a junior. Depending on which grade you're in now, you might have more or less time between the PSAT and the SAT.
For Sophomores
How much time you have before the real SAT will depend on how early you decide to take it! For instance, you could decide to take the SAT in the spring or summer after your sophomore year to become familiar with the test format and have plenty of time to study based on your weak areas before retaking. You could also wait until your junior fall to take it for the first time, if you are hoping to avoid a retake and want to get some studying in over the summer.
You may have up to a year between the PSAT and the first time you take the SAT, depending on your preferences about when you want to get started and how many times you plan on taking the test. Generally, we recommend taking the SAT for the first time your junior fall. If you decide to wait until then, you'll still have plenty of time to improve your scores!
For Juniors
If you're taking the PSAT as a junior, you have less time before the SAT. It can be advantageous to take the PSAT as a junior, however, because you will have learned more material in school by then and will have a more solid grasp of all the concepts that are tested.
A couple of months between the PSAT and the SAT should be enough time to study and achieve a modest bump in your scores. If you don't do as well as you hoped, you can take the SAT again in fall of your senior year.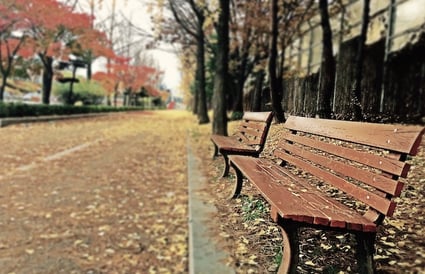 Predicted Future PSAT Dates in 2024, 2025, and 2026
If you're a sophomore or younger, you might be wondering when the PSAT is offered in future years. Similar to this year, we expect the testing window to cover weekdays in the month of October. Based on past dates, here are our predictions for when the Saturday PSAT will be offered:
| | |
| --- | --- |
| Year | Saturday Date |
| 2024 | October 12 |
| 2025 | October 11 |
| 2026 | October 10 |
What's Next?
Do you have more questions about PSAT scores? Find out what a good PSAT score is and what your scores might mean.
If you're aiming for a top score, learn what it takes to win a National Merit Scholarship.
Disappointed with your scores? Want to improve your SAT score by 160 points? We've written a guide about the top 5 strategies you must be using to have a shot at improving your score. Download it for free now:
Have friends who also need help with test prep?
Share this article!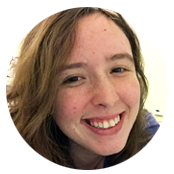 About the Author
Samantha is a blog content writer for PrepScholar. Her goal is to help students adopt a less stressful view of standardized testing and other academic challenges through her articles. Samantha is also passionate about art and graduated with honors from Dartmouth College as a Studio Art major in 2014. In high school, she earned a 2400 on the SAT, 5's on all seven of her AP tests, and was named a National Merit Scholar.
Get Free Guides
to Boost Your SAT/ACT