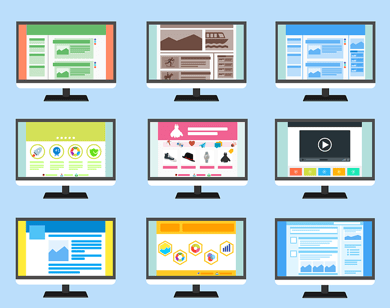 The magic of the internet has dramatically increased the resources available to the average homeschooler. Through online homeschooling resources, homeschools can supplement their existing coursework, parents can get curriculum support, and students with irregular schedules can stay enrolled in high school!
In this complete guide to online homeschool, we'll introduce online homeschooling, discuss the pros and cons to online homeschool, and go over the types of online homeschool and the benefits and drawbacks to each type. We'll also provide examples of each type of program!
An Introduction to Online Homeschool
Online homeschooling refers to a homeschooling program (so, no going to a brick-and-mortar building!) where some or all of the learning is done through the aid of an online program. Other than that, it's a pretty broad term. Online homeschooling could mean you are doing a complete, comprehensive program at an online high school. It could also mean one or both of your parents are your primary teachers, but you are supplementing their teaching with one or two online homeschool classes. It could even mean your parents are getting their homeschool curriculum from an online source, which they are then teaching to you. Thus, "online homeschool" can refer to pretty much any internet-based homeschooling coursework resources.
Should You Use Online Classes in Your Homeschooling Program?
There are both pros and cons to making use of online material and courses in your homeschooling program.
Benefits of Online Homeschooling
There are several benefits to online homeschooling:
It's Flexible
Online homeschool allows for increased flexibility in schedule. This is really important for students who may be engaged in lots of travel for athletic competitions or who have other constraints that cause them to have irregular schedules. Being able to work on the road and at unusual times is a must for students who are pursuing activities that aren't compatible with a typical Monday-Friday 8 am-3 pm school schedule.
It Doesn't Rely Solely on Parent Expertise
Even if your parents are amazing homeschool teachers, there may be areas where they don't have enough knowledge to effectively teach you, especially when you get older and start taking advanced and AP classes. In this case, online homeschool classes can fill in the gaps and make sure you get the instruction you need for advanced coursework.
Can Have Engaging, Interactive Teaching Methods
Some online homeschool programs will mostly involve you reading an online textbook and doing standard exercises. However, there are some programs that strive to present material in an engaging and interactive way using the online/computer-based medium. This can help keep you from getting bored.
Validated Grades
A benefit to online homeschool programs that give grades is that it helps validate your grades beyond just a parent transcript. If an online, independently run and graded course gives you high marks, that's going to serve as evidence to colleges that you really know the material and help validate your homeschool grades and achievements.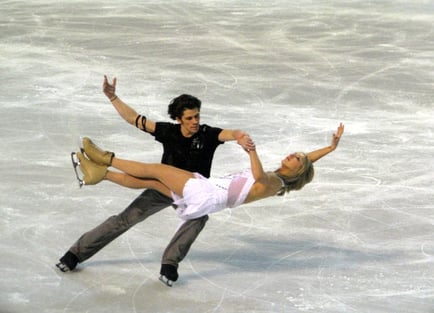 If you're a competitive ice-skater, you might need online homeschool so you can skate and graduate!
Drawbacks of Online Homeschooling
Here are some of the drawbacks:
Self-Motivation Is Required
The less structured and monitored a program is, the more self-motivated you'll need to be. So if you're doing a very self-guided program without too many deadlines or checkpoints along the way, you will really need to keep yourself on track. A parent can help with this, of course, but it will ultimately be up to you to make sure all the work gets done.
Quality Control
The landscape of online education is very uneven, so you need to really make sure that whatever online homeschooling program(s) you use are high-quality. Ideally, they would be accredited in some way and have good reviews from other students. Other things to look for include instructor availability, quality and comprehensiveness of content, and workload.
Less Curriculum Flexibility
Online homeschooling, particularly complete online high school programs, offer less curriculum flexibility than traditional homeschooling, where parents can create the entire curriculum tailored to student interest. For example, parents can arrange every subject in short units around single topics or make all of your math work relate to cooking and baking to keep students interested. With online programs, it's less individualized and more outside of parental (and student) control.
Cost
In general, most online homeschooling resources cost money, and they can be quite expensive! At some providers, an individual course can cost a thousand dollars, and enrolling in a complete online high school can cost several thousand dollars a year!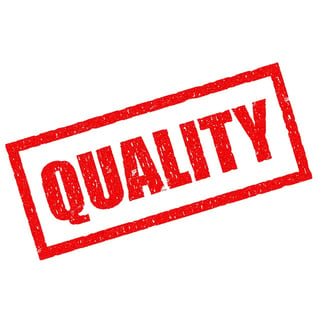 Unfortunately, it takes more than a simple stamp to guarantee quality.
The 3 Types of Online Homeschool: Pros and Cons
There are three overall categories of online homeschool: single classes, complete online schools or programs, and online curriculum support for homeschooling parents.
Single Classes
As a homeschooler, you can take single classes in specific subjects from a variety of online course providers to supplement your home learning without having to enroll in a complete online high school.
Pros:
By taking single online courses, you can pick and choose from a variety of sources. This allows you not only to try out different providers and formats but dramatically expands your potential course catalogue! If you can find an online provider that offers a course, you can take it!

Taking single courses is also, in general, going to be more cost-effective than enrolling in a complete online high school. You can select only those courses that you absolutely need an online provider for and save money on the ones where you don't.
Cons:
The more different providers you take courses from, the more logistically complicated it will be! Not only will you have to make sure that none of your courses clash in terms of scheduling, deadlines, and so on, you will need to request transcripts from all of your coursework providers when it's time to apply to college!
Examples:
Here are several examples of providers that offer single classes for online homeschool. Note that many online high schools also offer the option of taking single classes.
PA Homeschoolers - This homeschool-student only provider offers robust online AP courses for high-schoolers. Reviews of the site praise the individualized attention that students get from instructors and the overall quality of the curriculum and learning experience.

Florida Virtual School - This public online course provider has both single course and complete curriculum options; with FLVS Flex, homeschoolers can supplement their coursework with select online courses.

UC Scout - The University of California system offers this online course provider specifically so that students can satisfy California universities' A-G requirements online (the A-G requirements are fairly standard high school college prep course expectations). But anyone can enroll in their courses!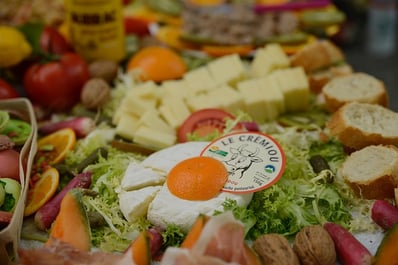 Taking single classes gives you access to a whole buffet of online courses!
Complete Online Schools/Programs
You can also enroll in a complete online high school program and take all of your courses through the same provider—like a regular high school, but in cyberspace!
Pros:
This is a great option for students in rural areas or with unusual schedules who still want to be connected to some kind of high school community. Some online high schools really make an effort to connect students, too, through things like extracurriculars.

You will get a more consistent, cohesive academic experience from an online school as opposed to if you patch together classes from various online course providers, homeschool, and community college. Some online high schools even have pretty robust institutional resources like guidance counselors to help you apply to college!

An online high school gives you the benefit of one simple, complete transcript from the school—which you won't have if you take classes from multiple sources. This will make it logistically simpler down the line when you start applying to colleges.
Cons:
You have much less control and flexibility in an online high school versus traditional homeschooling or select online courses. You have to comply with the school's rules about how many courses you can take, when you can take them, any prerequisites you need, and so on.

You're limited by the school's course catalogue—if they don't offer it, you can't take it.

Complete online high schools can be expensive! Many are private schools, in which case you may find yourself paying thousands of dollars annually. However, some states offer free public online high schools to students, so be sure to look into that.
Examples:
There are hundreds of online high schools out there. These are only a few examples. But if you are going to use an online high school, make sure that it's accredited!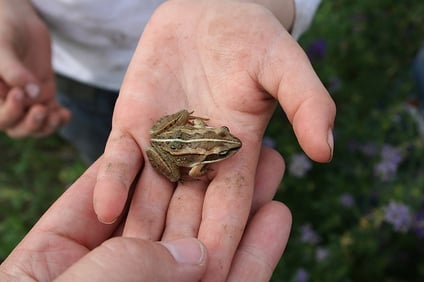 If you need to keep irregular hours to fuel your frog-hunting passion, online homeschool may be just the thing for you!
Online Homeschool Curriculum Support
If you're a parent who is looking for predesigned homeschool curriculum to use with your children, there are tons of online homeschooling curriculums available out there.
Pros:
The major pro, of course, is that this can be an incredible time-saver since you don't have to design the entire curriculum yourself. If you can find a well-designed, high-quality, positively-reviewed curriculum for a course, you can confidently use it yourself!

Pre-designed curricula can also be helpful when you are familiar with the subject, but not an expert. It will give you a little boost in knowledge and effectiveness if the curriculum is high-quality.
Cons:
Quality control is an issue for any online homeschool curriculum. Since most curricula aren't offered by accredited institutions, it can be hard to know that what you're getting is the real deal. Ideally, you'd be able to look over some of the curriculum before purchasing or using it so that you can validate it. You'll also want to try to find reviews from other users.
Examples:
Here are a couple of curriculum support options. Note that it may be the hardest to separate the wheat from the chaff with curriculum support sites because anyone can start up a website and upload a curriculum with little possibility of outside validation.
Bridgeway Academy - In addition to single courses and an online high school program, they also offer a program for parents to connect with homeschool curriculum that meets their needs.

Calvert Education - Calvert Education offers homeschool curriculum to parents with an online management tool and a support line. They also claim President Barack Obama as an alumnus!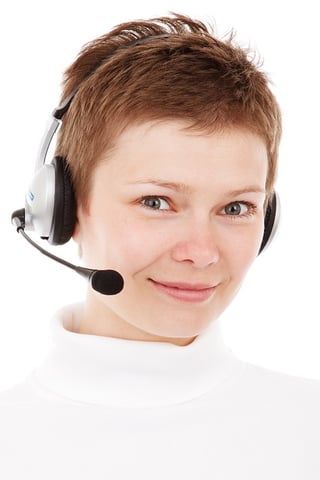 Imagine a 24-7 curriculum support line for all your 2 am math-instruction questions.
Online Homeschool: Key Takeaways
Online homeschooling resources are available from many sources. You can take individual courses, enroll in a complete online high school, or get homeschool curriculum online!
Here are some of the pros and cons to online homeschool:
Pros:
It can offer flexibility for students with unusual schedules.
It allows you to get taught by trained experts in a variety of subjects.
Teaching methods can be interactive and engaging.
An online course transcript helps validates other homeschool grades.
Cons:
You need to be self-motivated to learn in the online format.
Quality control for online learning resources can be a problem.
Less flexibility than traditional homeschooling.
It can be expensive!
There are also pros and cons to the different kinds of online homeschool:
Single courses allow you try out multiple providers and have access to more classes and are more cost-effective than a complete online high school. However, the more providers you take classes from, the more logistically complicated it is!
A complete online high school keeps you connected to a high school community, gives a cohesive academic experience, and gives you just one simple transcript, but uou are limited by the high school's regulations and course catalog. Complete online high schools can also be very expensive.
Curriculum support is a less extensive option that can still be a huge time-saver for parents, but quality control is often an issue with these resources.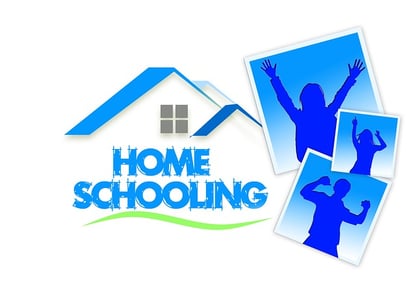 Online homeschool for everyone! Yay!
What's Next?
Get more guidance on deciding if online high school is right for you, and a list of 100+ free online high schools to consider. And be sure to learn more about getting a high school diploma online!
Thinking about a private online school? See our full expert review of Stanford Online High School.
Need to register for the ACT or prep for the ACT as a homeschooled student? Or what about preparing for the SAT as a homeschooler?
Considering taking AP courses online? See our guide to 12 pros and cons of online AP courses. And see expert reviews of the best and worst online AP courses.
Want to improve your SAT score by 160 points or your ACT score by 4 points? We've written a guide for each test about the top 5 strategies you must be using to have a shot at improving your score. Download it for free now:
Have friends who also need help with test prep?
Share this article!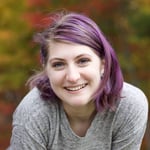 About the Author
Ellen has extensive education mentorship experience and is deeply committed to helping students succeed in all areas of life. She received a BA from Harvard in Folklore and Mythology and is currently pursuing graduate studies at Columbia University.
Get Free Guides
to Boost Your SAT/ACT