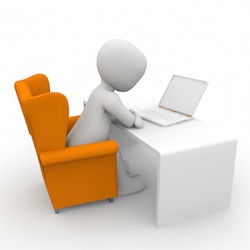 If you're reading this article, you've probably heard of Stanford Online High School, but you may not know that much about it. In this guide, you'll find information on what Stanford Online High School is, who it's meant for, and some of the pros and cons of attending.
What Is Stanford Online High School?
Stanford Online High School, or Stanford OHS (formerly Education Program for Gifted Youth Online High School at Stanford University, or EPGY OHS) is an accredited, independent school for students seventh through twelfth grade, founded by Stanford University.
As its previous name suggests, its target audience is gifted youth—those who excel far beyond what their local schools can offer. The curriculum is extremely rigorous in keeping with that mission: the school offers a high number of accelerated, AP, and university-level courses.
There are approximately 650 students, 44% of whom attend full-time. The intention is that students will attend at least four years, though there are exceptions to the rule. The price tag is nothing to scoff at: $19,950 for full-time enrollment.
The teaching is, by all accounts, top-notch: over two-thirds of Stanford OHS teachers have doctoral degrees, and many of them formerly taught as university professors.
Classes are available to students around the globe and are conducted online, in a virtual classroom, in real time. It's a little like a group Skype session, only with more features (like electronically raising hands). You can see and hear the teacher, and you turn your own mic and video on when it's your turn to address the class. You can also message the other students in the classroom as you go.
Stanford OHS offers academic advising, counseling, and college counseling to its students. There's also a number of other features presented either online or in-person. Certain academic clubs and extracurricular activities are conducted over the web, like the Ethics Bowl and the Tolkien & C.S. Lewis Club. Students are also encouraged to make use of the activities offered locally to them, ranging from club sports to in-person meet-ups with other students attending Stanford OHS. There's even an optional two-week, in-person session at the campus of Stanford over the summer.
Students may, as I mentioned before, take classes at Stanford OHS full-time, or they can take classes part-time or on a single-course basis. In this article, we're mostly going to look at full-time students who expect to graduate with a Stanford OHS diploma.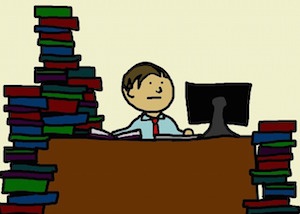 And "full-time" here means very full-time. More on that below.
Who Is Stanford Online High School For?
According to the Stanford OHS website, the school seeks "intellectually curious and motivated students with a record of achievement inside and outside the classroom." That's all well and good, but it's pretty vague—let's take a look at what that means in a practical sense.
To accept or reject an applicant, Stanford OHS looks at a student's transcript, test results, teacher recommendations, work samples, and personal essays, as well as parent questionnaires. In other words, it's almost like a college application, and the school is looking for the same qualities that colleges are: the desire, motivation, and skills necessary to excel in advanced academics while also maintaining well-balanced personal development. That being said, that acceptance rate was 70% as recently as 2011, according to the New York Times' website—perhaps the result of the school not yet being very well known.
Stanford OHS's excellent track record is a testament to the caliber of students it attracts. That excellent track record involves a 2175 mean SAT score and a 32.5 mean ACT score for the class of 2015 (a mere 49 students). Not to mention, 89% of students who took AP courses passed those courses with a 4 or 5. In other words, Stanford OHS caters to students who are willing and ready to put in the work it take to see results.
Students attend Stanford OHS for a variety of reasons. For some, their living situation makes it difficult or impossible to attend a brick-and-mortar high school (one student on the website mentioned living in a houseboat in the middle of the ocean). Others have a local high school that is not a good fit—perhaps they experience bullying or other social problems. For many, it's a matter of seeking the extreme rigor that Stanford OHS provides. For students who want a real challenge, Stanford OHS may be the answer.
What's It Like to Attend Stanford Online High School?
Every student at Stanford OHS adheres to a slightly different schedule. Classes are seminar-style, with groups of roughly 15 students meeting twice a week for 75 minutes. There are a few exceptions to this rule; languages, for instance, meet three times a week. Courses are offered anywhere from 6:00 a.m. to 10:00 p.m. Pacific time, and there's no class on Fridays.
The gist of the number of hours of academic work required of students is relatively stable. High school students take, on average, five classes, each requiring eight to ten hours of time a week between attending class, watching recorded lectures, and doing several hours of reading and writing assignments. The average student is expected to put in 40-50 hours of work a week. There are also things like assemblies and homeroom to attend, though these do not add significantly to the workload.
All classes are conducted online, as mentioned earlier, and students need to find approved proctors to oversee their testing in person. Some students report that this online experience makes it difficult to get time to chat with classmates outside of school activities, though the hope is that students will get more deeply involved in their own communities to resolve this social deficit.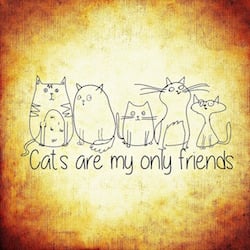 Who has time for forming human friendships when you're doing 50 hours of schoolwork a week?
Pros of Stanford OHS
Stanford OHS, by all accounts, does an excellent job of preparing already-stellar students for college. Remember the test results I quote earlier? They're not a fluke. Classes are designed to recreate college as nearly as possible, and they cover some very advanced topics.
The school is flexible for those who live around the globe or who are far from a school with rigorous academic options. If you're living in the middle of the woods, that's fine, as long as you have internet access.
The school provides a platform for high-performing students to gather and feed off each other's skills and inspiration. "By far one of the most important aspects of OHS," says an anonymous reviewer on quora.com, "is—other OHSers! If you're the smartest one in the room, you need to find another room. OHS is an awesome answer to that call..."
The school is well-loved by attendees, earning ratings of 4.9 out of 5 on multiple school-rating websites for parents and students.
Cons of Stanford OHS
At $19,950 a year, full-time tuition is prohibitive for many students. At $4,150 a year, even single-course tuition can be out of reach. (About 15% of students do receive financial aid.)
Additionally, despite the school's best efforts to make sure students get appropriate social interaction, this doesn't change the fact that students are dedicating roughly 50 hours a week to school and only ever interacting with classmates online. The same anonymous reviewer quoted above says, "My impression is that useful and deep social interaction at OHS is pretty difficult for many (maybe most) students," and, "My impression is that not enough OHSers (me included, last year) get outside or exercise or interact socially..."
Also, Stanford OHS is currently a school with low visibility and low recognition. One student expressed that many college admission officers were skeptical at first, though it also turns out that this point was a good conversation-starter.
Finally, courses are extremely rigorous which can add a lot to a student's stress level. In many ways, attending Stanford OHS is like starting college early. That's a great way to be prepared, but you also lose the days of your high school experience, and that only comes around once.
Is Stanford Online High School Right for You?
Stanford OHS is a great option if you are unable to attend a brick-and-mortar high school for reasons ranging from your living arrangements to the difficulty of navigating the peculiar social world of your local school.
It can also be a great option if you want an unusually rigorous experience to prepare you for the demands of college. If IB and AP don't sound like enough, Stanford OHS may be the way to go.
That being said, you need to have a good session of soul-searching before you apply to Stanford OHS. Ask yourself some tough questions. First, can you afford the high tuition costs? Are you going to become socially isolated without daily in-person interaction with classmates? Are you, quite honestly, disciplined enough to deal with the relative flexibility of a Stanford OHS schedule and the lack of constant supervision? Are you earnestly excited by the prospect of Stanford OHS, despite the cons discussed above? Really think about your answers before you begin the process of applying.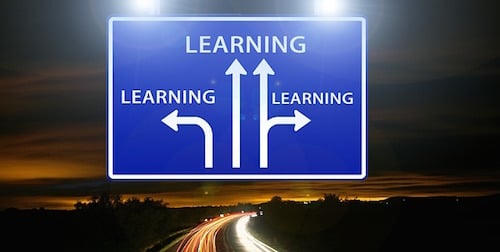 Stanford OHS is a great path to learning, but it's not the only one. Find what's right for you.
Conclusion
Stanford OHS is a rigorous independent school with a number of great features. By all accounts, it does an excellent job of preparing outstanding students for top universities around the world.
That being said, there are some downsides, including the cost, the possibility of social isolation, and the stress of taking on so much so soon.
Stanford OHS is an excellent option for students who are fully committed to getting everything possible from their academic careers (and who have already proven themselves to be academically gifted).
It's less ideal for students who enjoy the full experience of socializing with classmates in the halls, playing school sports, and enjoying a few last years at a relatively slower pace before the pressures of adulthood take full hold.
What's Next?
If you're pondering whether online high school is the right option for you, read our article on that very topic.
If you're going for an IB education, you may also want to read about the possibility of taking IB classes online.
On the other hand, if you're going the AP route, we've got information on taking AP classes online.
Want to improve your SAT score by 160 points or your ACT score by 4 points? We've written a guide for each test about the top 5 strategies you must be using to have a shot at improving your score. Download it for free now:
Have friends who also need help with test prep?
Share this article!
About the Author
Vero is a firsthand expert at standardized testing and the college application process. Though neither parent had graduated high school, and test prep was out of the question, she scored in the 99th percentile on both the SAT and ACT, taking each test only once. She attended Dartmouth, graduating as salutatorian of 2013. She later worked as a professional tutor. She has a great passion for the arts, especially theater.
Get Free Guides
to Boost Your SAT/ACT