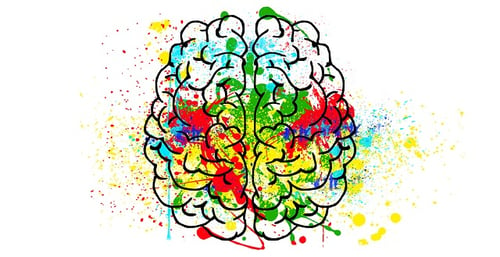 Regardless of whether you majored in psychology as an undergrad or are just now realizing you have an invested interest in the field, a psychology master's program could be a great fit for you, especially if you're not sure about pursuing a doctorate.
In this guide, we look at what kinds of psychology master's programs are out there and what the point of these programs is in terms of how they help you build a career. Moreover, we'll present you with a list of the best psychology master's programs for various kinds of psychology.
What's the Point of a Master's in Psychology?
What is the overall purpose of entering a psychology master's program and earning an advanced degree in psychology?
For one, many people choose to get a master's degree in psychology to learn more about a specific subfield or type of psychology. Whereas a bachelor's degree program in psych mostly provides you with a broad overview of the field, a master's degree program lets you concentrate on the particular area of psychology that interests you most.
The area you're interested in will likely vary depending on what kind of job you're hoping to get after you earn your degree (and also whether you want to continue on to get a doctorate).
Here are some examples of the types of psychology you could study in a graduate program:
Clinical psychology
Industrial-organizational psychology
Child and adolescent development
Counseling psychology
Educational psychology
Experimental psychology
Developmental psychology
Cognitive psychology
Social psychology
Health psychology
Behavioral psychology
General psychology
Secondly, a master's degree in psychology can be useful because many jobs in the field require or strongly prefer people with a master's degree. In short, a master's degree has the potential to advance your career.
Most counseling and therapy jobs, for example, require a master's degree in psychology, therapy, counseling, social work, or a related field. Therefore, by getting a master's degree, you're not only deepening your knowledge of a particular area of psych but also expanding your job prospects.
The chart below shows a variety of psychology-related jobs for master's degree holders and what kinds of salaries and job growth rates you can expect for them. All jobs listed require at least a bachelor's degree (typically in psychology), with some requiring a master's degree in psychology or a related field.
For each job, we give you its 2021 median annual salary and employment growth rate for 2020-2030. Jobs are listed in order of highest salary to lowest. All data is from the US Bureau of Labor Statistics (BLS).
According to the BLS, the current average employment growth rate is 10%, so any job with a percentage higher than this means that it's growing faster than average.
| | | | |
| --- | --- | --- | --- |
| Job Title | Minimum Degree Required | Median Salary (2020) | Job Outlook (2021-2031) |
| Social and Community Service Managers | Bachelor's degree | $74,000 | 12% |
| Market Research Analysts | Bachelor's or master's degree | $63,920 | 19% |
| Human Resources Specialists | Bachelor's degree | $62,290 | 8% |
| Training and Development Specialists | Bachelor's degree | $61,570 | 8% |
| School and Career Counselors | Master's degree | $60,510 | 10% |
| Probation Officers and Correctional Treatment Specialists | Bachelor's degree | $60,250 | 0% |
| Marriage and Family Therapists | Master's degree | $49,880 | 14% |
| Social Workers | Master's degree (for clinical social work) | $50,390 | 9% |
| Substance Abuse, Behavioral Disorder, and Mental Health Counselors | Varies, but usually a master's degree | $48,520 | 22% |
| Rehabilitation Counselors | Master's degree | $38,560 | 11% |

In general, an advanced degree will increase your earning potential. Even for jobs that only require a bachelor's degree, a master's degree could help you stand apart from other applicants and give you a better chance of nabbing a higher salary for that position.
But what if you want to become an actual psychologist?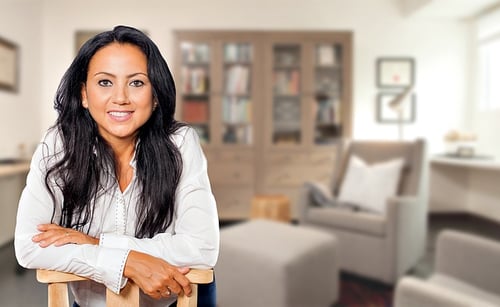 Can You Become a Psychologist With Just a Master's Degree?
You might have noticed that the chart above doesn't include the job "psychologist" in it. This isn't a mistake—the reality is that in order to become a practicing psychologist, you will need to earn either a PhD in Psychology or a Doctor of Psychology (PsyD). In other words, a master's degree, though impressive, simply won't cut it if your dream is to work full-time as a licensed psychologist.
I should clarify here that a psychologist differs from a therapist. Psychologists hold a doctorate and often work with psychiatrists to diagnose and treat disorders; they can also conduct research or offer therapy. By contrast, therapists can hold either a master's degree or doctorate and solely offer therapy services to support and guide patients. The word "therapist" is a broader term that encompasses not only psychologists who offer therapy services, but also counselors, life coaches, and social workers.
According to the BLS, the majority of research, clinical, and counseling psychologists are required to have a doctoral degree. That said, a master's degree could be sufficient for jobs as a school psychologist or an industrial-organizational psychologist.
In addition to a PhD or PsyD, you'll usually need to have a psychologist license. This applies to most jobs that include the title "psychologist." (Note that although therapists must be licensed as well, their license requirements differ from those required to become a psychologist.)
To get licensed as a psychologist, you'll typically need to have done the following:
Earned a PhD in Psychology or a PsyD
Passed the Examination for Professional Practice in Psychology
Completed an internship
Accumulated one to two years of supervised professional experience
Exact licensure requirements vary by state, so be sure to check with your own state's policies and procedures to see what you must do to become a licensed psychologist.
Though not typically required by states, certain jobs might require psychologists to obtain board certification in a particular area of psychology, too.
Here are some examples of jobs you could get with a doctorate in psychology (ordered from highest median salary to lowest):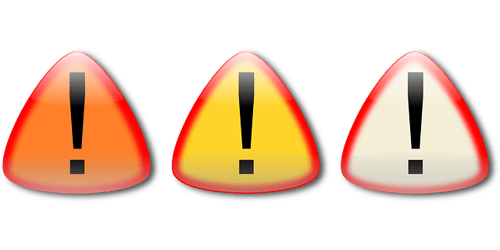 Best Psychology Master's Programs: Notes on Rankings
Before we take a look at our list of the best psychology master's programs, it's important that we are aware of the current state of these types of programs.
Because a doctorate is required to become a psychologist—the overarching goal of many people studying psychology—there aren't many terminal psychology master's programs in the US.
Indeed, most psychologists earn a master's in psychology on the way to their doctorate (students normally get an MA/MS in Psychology along the way to the PhD or PsyD after a couple of years of study). This means that it can be somewhat difficult to find psychology master's degree programs that are not part of doctoral programs.
Therefore, we've looked mostly at master's degree programs in fields related to psychology, such as social work, counseling, and therapy. These degrees range from a Master of Social Work (MSW), to an MA, to other specialized types of professional master's degrees.
For each category of master's degree, we'll be introducing you to our top four to five choices (unranked), which we have determined based primarily on the following criteria:
Prestige of both the program and overall school
Ranking of the program by online lists and websites, such as US News
Array of concentrations, classes, and online options offered
Whether the program has an internship and/or practicum component
Quality and reputation of faculty
Now then, it's time to look at our picks for the best psychology master's programs!
The Best Psychology Master's Programs, by Category
Since there aren't that many terminal psychology master's programs (programs that don't require or expect you to continue on to get a doctoral degree), this list will mostly consist of programs that offer master's degrees in fields strongly tied to psychology.
Here are the seven categories we'll be looking at (feel free to click the link to jump straight to that category):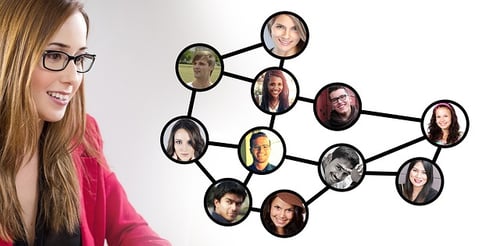 Social Work
The field of social work is largely connected to psychology, especially counseling and therapy, in that it's all about improving the lives of people and people within certain communities. Typically, social work master's degree programs lead to a Master of Social Work (MSW).
Ranked #1 by US News and many other top social work programs lists, U-M's MSW program offers many areas of specialization, including aging in families and society, children and youth in families, and community and social systems.
Many students attend U-M's MSW program to jump-start their careers as school social workers, juvenile justice workers, case managers, community organizers, or geriatric specialists.
The school offers 550 fieldwork locations so students can gain real-life experience and training. U-M also has made available several scholarships, such as the Geriatric Scholarship Program and the Child Welfare Scholarship.
Another top-ranked social work program based at the Brown School, WUSTL's MSW offers the opportunity to perform groundbreaking research with renowned faculty to create sustainable impact.
Nine concentrations are available, including mental health; American Indian and Alaska Native; children, youth, and families; health; and violence and injury prevention. WUSTL has connections with more than 500 organizations around the world for students to complete their practicum.
If you'd prefer a more flexible approach to social work, UChicago's social work master's degree program might be a good fit for you. Equivalent to an MSW, the MA in Social Work, Social Policy, and Social Administration provides students with a broader foundation that combines research, theory, practical experience, and policy development.
Two concentrations are available: Clinical and Social Administration. In addition, students can take advantage of a handful of study abroad opportunities in India, China, and Hong Kong. (Note: due to COVID-19 restrictions, the study abroad programs in China and Hong Kong are currently on hold.)
Home to the first social work school in the US, Columbia has a highly ranked MSW program. This rigorous program combines theory and practice to help students become leading professionals in the field of social work.
Four method concentrations are available across seven fields of practice, which are as follows:
Aging
Contemporary Social Issues
Family, Youth, and Children's Services
Health, Mental Health, and Disabilities
International Social Welfare and Services to Immigrants and Refugees
School-Based and School-Linked Services
World of Work
Columbia's MSW is also available entirely online (for specific fields of practice)—perfect for those who aren't based in New York or who'd prefer the flexibility of an online program.
Established in 1944, UC Berkeley's Master of Social Welfare (MSW) program is known for producing top-quality social work professionals who are able to work in multiple practice areas and assume a variety of leadership roles.
There are three specializations students can choose from:
Strengthening Children, Youth, and Families
Strengthening Organizations and Communities
Advancing Health and Well-being across the Adult Lifespan
Although UC Berkeley doesn't offer an online version of its MSW program, students have the option of earning their MSW degree concurrently with either a Master of Public Health or a Master of Public Policy. Working professionals or other students who can't attend a full-time degree program can pursue the FlexMSW option as well. FlexMSW Advanced program allows students to complete the degree in one year; the FlexMSW Extended program allows students to extend the degree timeline over the course of three years.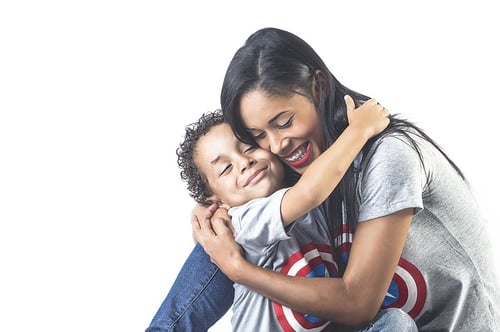 Marriage and Family Therapy
These next master's programs specialize in marriage and family therapy, and offer degrees and practical experiences so you can become a licensed marriage and family therapist (LMFT) in the state where you earn your degree.
Note that although many of these programs are accredited by the Commission on Accreditation for Marriage and Family Therapy Education (COAMFTE), MFT programs are not required to have this accreditation.
The MS in Marriage and Family Therapy program at Northwestern is a joint initiative between The Graduate School and the Family Institute at Northwestern—which boasts an impressive 40-year history of researching and teaching marriage and family therapy.
This COAMFTE-accredited program uses a 21st-century approach called Integrative Systemic Therapy. Students study topics such as intimate relations, treatment models, and methods of systems therapy; do an intensive clinical internship; and conduct at least 500 hours of therapy.
Students can earn an MS in Marriage and Family Therapy in BYU's COAMFTE-accredited program, which aims to prepare students to pass the Association of Marital and Family Therapy Regulatory Boards.
The aim of the program is to help students develop theoretical, research, and clinical competence, as well as the ability to understand cultural diversity. Students have the option to pursue either a research track (mainly for those intending to go on to doctoral study) or a clinical track.
The program is quite competitive, with a mere 20% acceptance rate.
USD offers a highly regarded MA in Marital and Family Therapy program that is accredited by both COAMFTE and the Board of Behavioral Sciences in California.
This two-year program has a unique "biopsychosocial, systems approach" that focuses on how relationships influence our day-to-day lives. Class topics include human diversity, couples and sex therapy, ethical and legal issues in family therapy, and family violence.
Students enroll in a practicum for three semesters wherein they accumulate 500 hours of direct supervised contact with clients by working for a community agency.
At Pepperdine, students can get an MA in Clinical Psychology with an emphasis in marriage and family therapy.
This program, which offers more than 130 clinical practicum sites, prepares students to become a licensed marriage and family therapist or a licensed professional clinical counselor in the state of California.
Classes teach students about human sexuality and intimacy, mental health systems, multicultural counseling, and preparing for the practicum.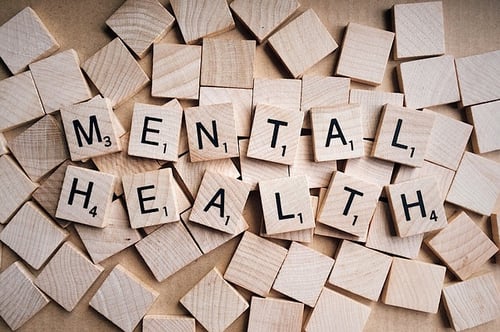 Mental Health Counseling
The following master's programs in psychology focus on providing counseling services to people with psychiatric disabilities and/or problems with substance abuse and addiction (as opposed to rehabilitation counseling or career counseling, for example).
Many mental health counseling master's programs are accredited by the Masters in Psychology and Counseling Accreditation Council (MPCAC) and/or the Council for Accreditation of Counseling and Related Educational Programs (CACREP).
NYU, a consistently top-ranked private university, offers an MPCAC-accredited MA in Counseling for Mental Health and Wellness program. In this program, students must complete a 600-hour internship and a 100-hour practicum over a 12-week period.
This program is available both on-campus and online, the latter of which lets you choose from among three start dates (January, June, or September). The online version also gives students the chance to visit NYU for three to four days of networking and hands-on training.
UNC's Clinical Rehabilitation and Mental Health Counseling master's program is a unique, highly regarded program that combines two types of counseling and is also accredited by CACREP.
This program specifically aims to prepare students to become Certified Rehabilitation Counselors (CRCs) and Licensed Professional Counselors (LPCs) in North Carolina. In 2021, 100% passed the CRC exam on their first attempt, and the job placement rate of CRMH graduates who were actively seeking employment after graduation is 98% for the past five years.
Students can choose to concentrate on developmental disabilities, psychiatric disabilities, or both.
At the famed Columbia Teachers College, students can earn an MEd in Mental Health Counseling. Strengths of the program include its focus on cultural diversity and social justice, its commitment to experiential training, and its emphasis on providing students with adequate opportunities to conduct research.
Many graduates of the program go on to work in educational and health settings such as schools, colleges, hospitals, and clinics.
UW Madison's highly ranked MS in Counseling program is available through the Department of Counseling Psychology. Mandatory core courses include Abnormal Behavior and Psychopathology, Social and Cultural Foundations, Counseling Theories, and Crisis and Trauma Counseling. Students must complete a year-long practicum and also have the option to do a master's thesis.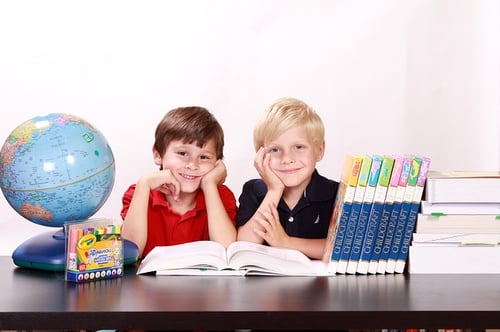 School Counseling/Educational Psychology
These next counseling psychology master's programs are all about helping students in school settings. School counselors assist students with personal, social, and career development; they also offer guidance to students with academic problems.
Most school counselors work in schools (primary and secondary), though some instead work at community centers or youth centers. Like the mental health counseling programs above, many school counseling programs have been accredited by CACREP.
Ranked #3 by US News in educational psychology programs, Vanderbilt offers a fantastic school counseling master's program: the MEd in Human Development Counseling with an emphasis in School Counseling (the other emphasis available is Clinical Mental Health Counseling).
Some of the program's biggest benefits are its small classes and the option to complete the school counseling track entirely online. Both tracks are accredited by CACREP.
What's more, over the past decade, 100% of school counseling students secured employment within four months of graduation.
One of the nation's most renowned public universities, UT offers top-ranked MEd in Counselor Education and MA in School Psychology programs (the latter of which is geared toward those who ultimately plan to get a doctorate).
Two tracks are available for the MEd program: School Counseling (counseling students in K-12), and Higher Education Counseling & Student Affairs (which focuses on roles within colleges and universities). This program option emphasizes the importance of diversity training and lets students supplement their studies so they can eventually become an LPC.
Meanwhile, the highly competitive MA program prepares you to become a Licensed Specialist in School Psychology in Texas.
UMD's MEd in School Counseling is a high-quality psychology master's program that is currently ranked #7 by US News on its list of the best educational psychology schools.
Here, students learn how to work with diverse student populations, with special emphasis on the importance of social justice and inclusivity. Students must also complete a 100-hour practicum in addition to two 300-hour internships in urban public school systems. Courses cover research methods, school counseling, and special education, among other topics.
Ranked #4 for school counseling programs and #12 for educational psych programs, OSU offers two reputable psychology master's programs: an MA in Educational Psychology and an MA in Counselor Education.
In the former, students can study alongside doctoral students and take advantage of the program's partnership with the Learning Technologies program to learn more about the intersection between psychology and technology.
The latter, which is CACREP-accredited, trains students to become professional counselors and to work at places such as public schools, community agencies, and health-care facilities.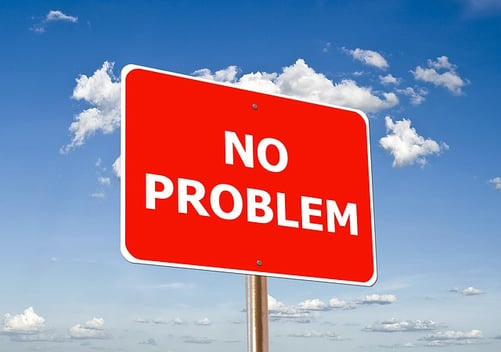 Rehabilitation Counseling
Rehabilitation counseling is a type of counseling in which you work with people who have physical, emotional, mental, and/or developmental disabilities to help them achieve and maintain a self-sufficient lifestyle and career.
Many of the following master's programs in rehabilitation counseling are accredited by CACREP.
MSU's MA in Rehabilitation Counseling program is currently ranked #1 by US News.
In this CACREP-accredited program, students study disability management, ethical practices, and the social and psychological side of disabilities. Additionally, students must complete a practicum and internship. Evening classes are available to accommodate a range of schedules.
Upon completion of this program, graduates may sit for the national CRC exam and are eligible to apply for Limited Licensure as a Professional Counselor (LPC) in the state of Michigan.
Tied for the #1 spot with MSU for best rehabilitation counseling graduate programs, UW Madison offers a top-ranked MS in Rehabilitation Counseling program through the school's Department of Rehabilitation Psychology and Special Education.
In this program, which has been accredited by CACREP, students learn how to improve the quality of life for people with psychiatric and physical disabilities, alcohol/substance abuse problems, and learning disabilities.
Notably, UW Stout (another branch of the University of Wisconsin system) offers an online MS in Rehabilitation Counseling program that was ranked #4 in the country by US News. This part-time online master's program lasts three years and is geared toward those with at least two years of related work experience.
GW's MA in Rehabilitation Counseling program is available both on-campus and online and is currently ranked #3 by US News on its list of best rehabilitation counseling programs.
This CACREP-accredited program consists of intensive coursework as well as an internship and practicum. One of the program's unique traits is the breadth of counseling theories and practices it covers, from multicultural counseling to the medical aspects of disabilities.
Furthermore, GW has a special mentorship program wherein current master's students are paired with graduates.
UA offers a renowned, CACREP-accredited MA in Rehabilitation Counseling. In this wholly online program, students get to watch live class lectures and take classes in career development, ethics, research methods, life-span development, and psychopathology. Additionally, both an internship and practicum are required.
Several scholarships are available through UA's College of Continuing Studies.
Through UMassOnline, the renowned distance-learning platform created by the UMass schools, including UMass Boston, students can earn an MS in Rehabilitation Counseling, which is ranked #15 by US News.
This CACREP-accredited, 60-credit program begins in the summertime and uses the cohort model wherein all students take the same program of study. Although all the classes are delivered online, students are required to be on-campus for two weeks in July to complete two mandatory clinical courses during their first summer of study.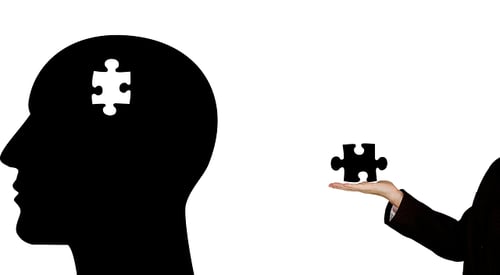 Clinical Psychology
Clinical psychology focuses on the science behind mental illness and disability. Although clinical psychology master's programs are usually far harder to find than doctoral programs, there are some terminal ones available.
Be aware that these master's programs do not lead to licensure as a psychologist (though they could prepare you for licensure as a therapist or counselor), as you'll generally need a doctorate to become a practicing clinical psychologist.
Note: For a list of the best clinical psychology doctoral programs, check out this one by US News.
Northwestern is known for its doctoral clinical psychology program, for which it's currently ranked #27 by US News, but it also offers a renowned master's program in clinical psychology.
This program is designed mainly for those who aren't decided about getting a doctorate in clinical psychology and who want to learn more about clinical psychology through an academic lens. As such, the program does not lead to licensure for clinical practice as a psychologist, nor does it include the clinical training required for clinical practice.
Classwork is mostly the same as that completed by the clinical psychology PhD students. Master's students must also participate in a Research Lab Experience for at least 10 hours a week and finish a capstone project under the guidance of a research mentor.
Ivy League member Columbia offers an esteemed MA in Psychology in Education program, which is geared toward students interested in clinical psychology and mental health occupations. It's also designed to give students the academic preparation needed to apply to doctoral programs in psychology, though the master's program is not a funnel into a specific PhD program.
Although the program doesn't prepare students to become a professionally licensed psychologist, it does serve those who wish to work in the field of mental health and psychology more broadly.
Students in the program are mentored by clinical psychology PhD students and can choose from among eleven concentrations:
Child & Family
Clinical Psychology & Technology
Community Psychology & Integrated Health Services
Forensic Psychology
Global Mental Health & Trauma
Neuropsychology
Psychotherapy
Research Methods
Sexuality, Women & Gender
Spirituality & Mind/Body Practices
Ranked #33 by US News for its doctoral clinical psychology program, UMD also offers a Master of Professional Studies (MPS) in Clinical Psychological Science. This program primarily targets those who are interested in clinical psychology but aren't sure where to begin or don't know whether a doctorate is the right path.
The MPS emphasizes the study of empirical scientific research in clinical psychology. Classes, which can be taken in the evenings, include Basic Foundations of Clinical Interventions, Research Methods in Clinical Psychology, and Child Psychopathology.
Tied for the #27 spot on US News with UMD for its doctoral program in clinical psychology, BU has an MA in Psychology program wherein you can specialize in clinical psychology specifically.
This master's program is rigorous, lasting only one year, and offers courses on a multitude of topics, such as behavioral medicine, social oppression, child therapy, and social anxiety. Students have the opportunity to work directly with a faculty member on a Directed Study project as well.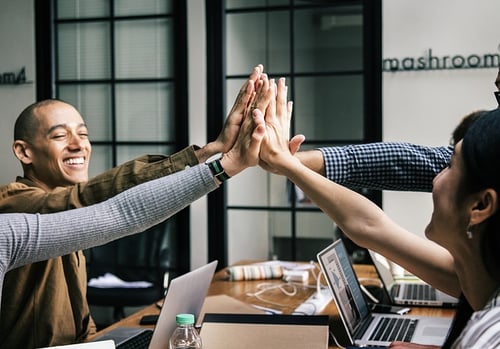 Industrial-Organizational Psychology
Industrial-organizational psychology—also known as I/O psychology—is an applied discipline in the field of psychology that involves using psychological principles to improve workplace settings, encourage efficiency, and foster teamwork.
While most I/O programs are doctoral ones, there's still a number of master's programs available around the country, mostly at state and tech schools.
Note: For a list of the best I/O psychology doctoral programs, check out the rankings by US News.
At NYU, students can enroll in the MA in Industrial/Organizational Psychology program to learn about critical topics, such as work motivation, personnel selection, training in organizations, etc.
Based in NYU's eminent Department of Psychology, the I/O psych master's program offers small class sizes and provides students with a foundation in research, practice, and theory so they can pursue jobs in client interaction and solution development for corporate environments.
Students can choose from among six specializations:
Management consulting
Leading and managing change
Executive coaching
Conflict and negotiation
Quality of work life
Diversity and culture
Although MTSU isn't as well known as some of the other colleges on this list, it's home to the #4 I/O psych master's program, as ranked in 2018 by the Society for Industrial and Organizational Psychology (SIOP). This makes MTSU an excellent choice for I/O psychology students.
This program emphasizes the real-world application of skills and knowledge through a required internship. Students must also complete several applied projects with local businesses.
Many graduates have gone on to work for large companies and corporations, including Walmart, Microsoft, Coca-Cola, and Target.
IUPUI's MS in Industrial/Organizational Psychology program is well liked among students and a solid choice for I/O studies, especially if you're more interested in the organizational aspect.
Cohorts are small—around three students each year—ensuring that all master's students get tons of individualized attention and guidance. Students learn about the core content areas of I/O psychology and are required to write a thesis and conduct research with the assistance of faculty members. The program also offers the option to take part in a summer internship.
Several scholarships are available to MS students at IUPUI.
The MS in Industrial Organizational Psychology at Florida Tech is ranked #10 by SIOP and is famed for the strength of its faculty and mentoring.
The program utilizes a team-based research approach in small-sized classes, allowing students to conduct critical research with faculty members and their peers. MS students also have the option to participate in a 300-hour practicum in order to gain real-world experience.
Moreover, the program offers a concentration in international I/O psychology for students who hope to work in international business settings.
Recap: The Best Psychology Master's Programs
When it comes to psychology master's programs, at a first glance, it might not seem that there are that many programs available to those not seeking a doctorate.
But the truth is that there are a ton of quality, prestigious psychology master's programs out there—you just have to know what type of psychology you want to study and what kind of career you're hoping to get out of your degree.
Although you can't become a licensed, practicing psychologist with just a master's degree, you can enter related fields and work as a licensed counselor, therapist, or social worker.
To recap, here are the best psychology master's programs for each category above:
Social Work

University of Michigan
WUSTL
UChicago
Columbia
UC Berkeley

Marriage and Family Therapy

Northwestern
BYU
University of San Diego
Pepperdine

Mental Health Counseling

NYU
UNC Chapel Hill
Columbia
UW Madison

School Counseling/Educational Psychology

Vanderbilt
UT Austin
UMD
Ohio State

Rehabilitation Counseling

MSU
UW Madison
GWU
University of Alabama
UMass Boston

Clinical Psychology

Northwestern
Columbia
UMD
Boston U

Industrial-Organizational Psychology

NYU
Middle Tennessee State
IUPUI
Florida Tech
We hope this list will be useful as you search for the best psychology master's program for you!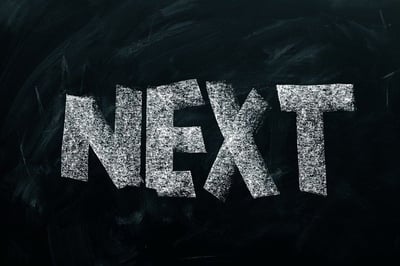 What's Next?
Are you planning to take the AP Psych exam? Get tips and review what you need to know with our ultimate AP Psych study guide. For study materials, check out our picks for the best AP Psych prep books and get access to free official and unofficial practice tests.
Not sure if a master's degree is the right move for you? Then take a look at our in-depth guide on what grad school is and how to determine whether you should go.
Have friends who also need help with test prep?
Share this article!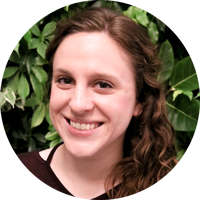 About the Author
Hannah received her MA in Japanese Studies from the University of Michigan and holds a bachelor's degree from the University of Southern California. From 2013 to 2015, she taught English in Japan via the JET Program. She is passionate about education, writing, and travel.
Get Free Guides
to Boost Your SAT/ACT