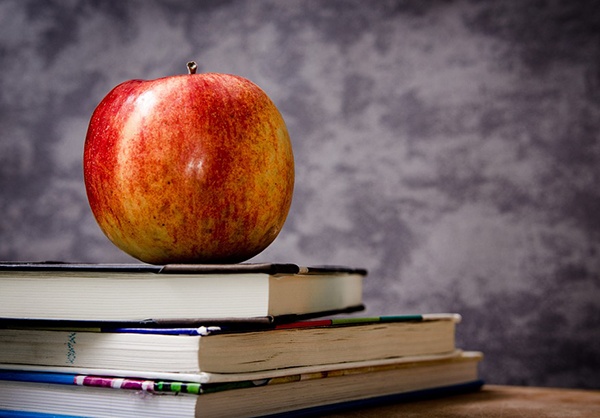 There are many AP Psychology books that claim to be the best review tool for students; however, they aren't all telling the truth. Some review books might be better for you based on what type of student you are or the amount of guidance you need in your studying.
In this article, I'll give you a list of the best AP Psychology textbooks and review books so you can find the one that will help you get your very best score on the AP Psychology exam.
What's the Criteria for a Great AP Psychology Book?
Before I list the best books for AP Psychology, here's a little information about what constitutes a good AP review book.
First, you'll want to look at the organization of the book to see whether it's well aligned with the current AP curriculum. Content is extremely important, and an AP book that has too much or too little information will put you at a big disadvantage.
For all the Psych books on this list, I checked to see whether they included high-quality diagrams and whether their writing style made it easy for student readers to understand complex concepts.
I considered it a positive when a book had sections dealing with general test-taking strategies and instructions for creating a study plan, which are both great tools for students who need more guidance. Things such as diagnostic tests and instructions on how to use AP practice tests effectively were pluses, too.
The quality of practice tests and questions is also very important. An AP Psych review book can be well written and have all the content you need. But if its practice tests aren't challenging enough, you might be in for a nasty surprise on the real AP exam. Easy AP practice tests can cause you to overlook weak areas that would have been evident if the questions were more difficult.
If you're unable to physically flip through these AP Psychology books before you buy them, looking at online reviews can be helpful. You'll get to see feedback from students who actually used the book and learn how successful (or unsuccessful) they were in meeting their score goals on the test.
Although all the AP Psychology books listed in this article represent the latest editions, consulting reviews of past versions and feedback provided by teachers can give you a feel for the quality of a particular book.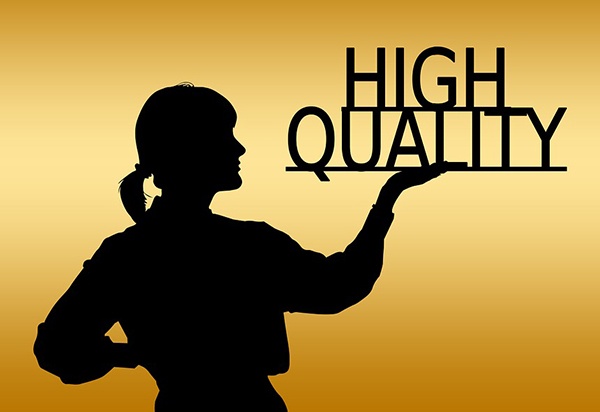 You've got the right idea, silhouette lady! Never settle for less!
The Best AP Psychology Books
Before we get to the list, I'll give you several types of AP Psychology books so you can decide which one(s) to get based on your ability level and needs as a student.
This guide mainly contains information on different review books because most students already have an AP Psychology textbook and are primarily looking for supplementary materials to help them prepare for the exam.
Here's a list of each "best book" category I'll be covering:
Best AP Psychology Textbook: This is a book many students can use as a basic reference for info on psychology topics. I've included it for the benefit of students who are self-studying for the AP Psychology test and who do not have a school-provided psychology textbook.
Best AP Psychology Textbook: Myers' Psychology for the AP Course, 3rd Edition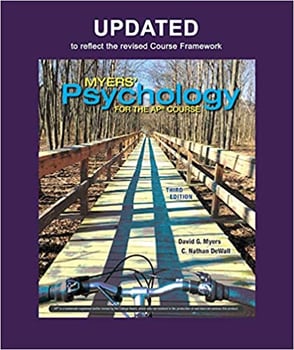 Cost: About $111 to buy, or about $53 to rent
Myers' Psychology for the AP Course is consistently the most popular AP Psychology textbook, mainly because it's one of the only books that's written specifically for the class. It's a well-organized book, and although it can be a little wordy at times, it has excellent diagrams and is overall a great resource for an in-depth review of the AP material.
Pros
The sections of the book correspond to topic areas that will show up on the AP Psychology test, so it's easy to use for studying

It includes multiple-choice AP practice questions and questions that summarize the main concepts at the end of each unit so you can test your knowledge

There are lots of helpful diagrams and tables, and key terms are bolded and defined on the side of each page, so you don't have to search through the text to pick out definitions

There's a timeline of psychology milestones in the back of the book to help you get a better grasp on when different discoveries happened
Cons
The book is written at a high level (although it does have a bit of a conversational tone), so it might be difficult for less-prepared students to grasp some of the concepts right away

It's super expensive; however, you might be able to save a little money by renting it instead of buying it
Who Should Use This Book
This book covers all the curriculum that will appear on the test, and it includes a wealth of helpful review materials. You might want to buy this AP Psychology textbook if you are studying for the test on your own (not taking an actual AP Psychology class) and want a more detailed source of information.
You could also consider getting it if you hate the book you're using in class and feel that you would benefit from a different textbook.
Best AP Psychology Review Book for Any Student: 5 Steps to a 5: AP Psychology, 2022 Edition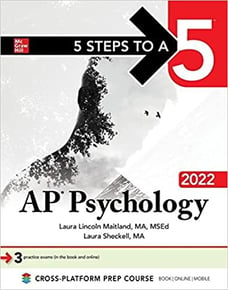 Cost: $16 for print, $10 for digital
The titular five steps included in this AP Psychology book are helpful for planning out your prep responsibly. One big caveat, though, is that you should supplement the practice tests in this book with other official AP practice tests to ensure you're on track.
Pros
This book includes a clear, helpful introduction that answers any questions you might have about the AP Psychology exam, such as scoring, format, content, and what you'll need to bring on test day

There's a useful guide that tells you how long you should prep for the exam based on your personality and study habits; it then maps out detailed study plans for three different types of students

It gives you helpful tips on how to approach each type of question on the AP Psych test

Each chapter includes key concepts at the beginning and a "rapid review" section at the end that has a list of key terms and definitions

Content chapters thoroughly cover all the material on the AP Psychology test

The writing style is easy to follow and is organized in a way that breaks things down into easily digestible parts

Two practice exams are included at the end, along with an initial diagnostic test to assess your strengths and weaknesses; you can also access these same three practice tests online
Cons
The practice questions seem a bit easier than real AP Psychology questions

The guide on how to approach questions could be less wordy, and it doesn't go into detail about using the process of elimination for multiple-choice questions, which is an important strategy to include; ultimately, learning to effectively eliminate wrong answers is one of the best ways to improve your score
Who Should Use This Book
If you think you might need more guidance in your studying or are self-studying the course, 5 Steps to a 5 is probably a good book for you. It's written logically and simply, and it does a great job of answering many of the questions students have about how to review for AP Psychology and what the test is like in general.
Best AP Psychology Review Book for High-Scoring Students: Barron's AP Psychology Premium, 2022-2023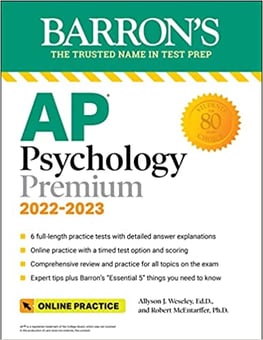 Cost: About $21 for print
Barron's AP Psychology Premium is a thorough and helpful guide for students studying for the AP Psych test; however, this isn't the best choice if you're looking for a way to review quickly. Avoid this resource if you're easily bored by the dry textbook style of writing. Barron's is not lacking in good content, but it could be more exciting, and you'll have to do a lot of the legwork in review sessions.
Pros
This book includes a diagnostic test and a "Multiple Choice Error Analysis" sheet to help you understand your strengths and weaknesses

There are six full-length practice exams in the book

The structure mirrors the format of the exam and follows the newly updated curriculum exactly

There's a list of important terms and people at the beginning of every chapter (and in italics within the text so you can easily pick up on them)

It includes a list of the most important psychologists you need to know (the "Fabulous 15") so that you can focus on a few people more closely rather than trying to memorize a million different names

There are multiple-choice questions and answer explanations at the end of each chapter to quiz you on the material you've learned

You'll get test-taking tips for multiple-choice and free-response questions, so you'll have strategies as well as content knowledge

Helpful tips in the margins of each chapter point out important things to remember and problems that students commonly have with certain terms and concepts
Cons
This book is written essentially in textbook format: there are long paragraphs, there aren't that many diagrams, and the writing can be pretty scientific

There's no glossary, so you'll have to pick out definitions of terms yourself in each chapter

The style overall isn't as fun as some other review books; Barron's doesn't try as hard to relate to you and just sticks to the information you need to know—which I respect, but it can be kind of boring
Who Should Use This Book
Barron's is best for those who have a long time to dedicate to studying for the AP Psychology test. You'll need to use it over a longer period of time in order to be able to take full advantage of the diagnostic and practice tests and become familiar with each topic area.
If you decide to use this book, get it well before the AP test and use it as a continuous review tool. You should also make sure that you're motivated enough to take charge of your review time and study from a book that doesn't try that hard to keep you engaged in the material.
Looking for help studying for your AP exam?
Our one-on-one online AP tutoring services can help you prepare for your AP exams. Get matched with a top tutor who got a high score on the exam you're studying for!
Best AP Psychology Review Book for Low-Scoring Students: AP Psychology Premium Prep, 2022 Edition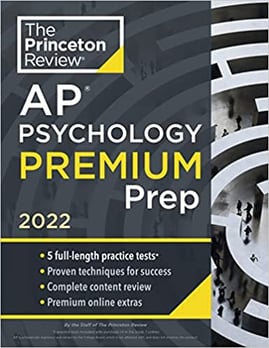 Cost: $18 for print, $13 for digital
Written by The Princeton Review, this is by far the best book for learning test-taking strategies for the AP Psychology test. The content is high quality as well, but it's not as easy to study from if you don't have much time on your hands.
Pros
It includes a step-by-step guide for how to organize your AP Psychology studying

The book includes five full-length practice tests



There's a list of other resources you can use to supplement your review

It includes smart test-taking tips and strategies for multiple-choice and free-response questions

The book uses a conversational, relatable style of writing

Chapters that go over content are diagram-heavy, and they provide clear definitions of key terms throughout
Cons
The instructions on designing a study plan are a little vague

It's hard to use this book as a quick study guide as it doesn't have a centralized source for definitions of terms and concepts; you'd need to read it through completely to be able to get a handle on all the information
Who Should Use This Book
This book is a smart choice if you have a fair amount of time before the AP Psychology test and would like some rough guidance on structuring your studying. It's also great for students who get easily bored by textbooks and their dull writing style—it's definitely one of the more engaging review books I've seen!
Which AP Psychology Books Should You Use? Avoid?
If you think you'll need a lot of guidance in your AP Psych studying (or if you're working through the class independently), don't choose a prep book that's pure information and doesn't offer any planning or test-taking tips.
I'd recommend using either 5 Steps to a 5 or Cracking the AP Psychology Exam, along with the Myers textbook (or whichever textbook your AP Psychology class is using).
Barron's is also a decent choice, but make sure that you're willing to put a little more work into the review process. A book that provides more structure will be helpful even for the most driven students, especially if you're not taking an actual AP Psychology class.
If you choose to buy a book that's not on this list, keep an eye out for any red flags. Compare the practice questions in the book with official AP Psychology questions to ensure they're not unrealistically easy or hard. After taking and scoring a practice test from the review book, take an official AP practice test to check that your other score was realistic.
I recommend the four AP Psychology books in this article because they're all well organized and easy to follow. Even if another review book contains all the same info, the way it's presented might make your studying less productive.
Ultimately, if you feel you're not getting anything out of an AP Psychology prep book and your AP Psych test scores don't seem to be improving, you might need to try another one with a different format!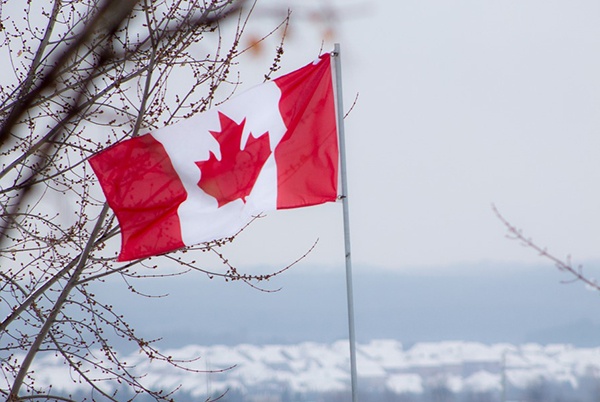 Keep an eye out for red flags. You don't want to get stuck with a Canadian review book. Or maybe you do. Would it come with complimentary maple syrup?
What's Next?
Still shaky on a few AP Psych terms? Bolster your knowledge with articles like this one, which goes over what Stockholm Syndrome is and whether or not it's real.
What does it really mean if you get a 5 on an AP exam? Find out how AP credit works for college classes.
If you're still trying to plan your AP class schedule, use this guide to make an informed decision about which AP classes you should take.
Also taking AP US History? Check out our reviews for the best AP US History textbooks.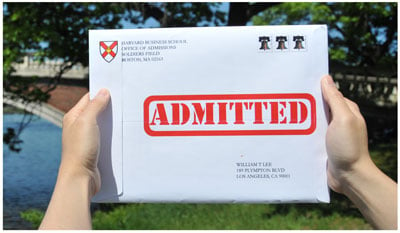 Want to build the best possible college application?
We can help. PrepScholar Admissions is the world's best admissions consulting service. We combine world-class admissions counselors with our data-driven, proprietary admissions strategies. We've overseen thousands of students get into their top choice schools, from state colleges to the Ivy League.
We know what kinds of students colleges want to admit. We want to get you admitted to your dream schools.
Learn more about PrepScholar Admissions to maximize your chance of getting in.
These recommendations are based solely on our knowledge and experience. If you purchase an item through one of our links, PrepScholar may receive a commission.
Have friends who also need help with test prep?
Share this article!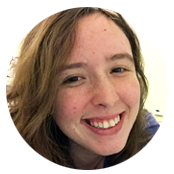 About the Author
Samantha is a blog content writer for PrepScholar. Her goal is to help students adopt a less stressful view of standardized testing and other academic challenges through her articles. Samantha is also passionate about art and graduated with honors from Dartmouth College as a Studio Art major in 2014. In high school, she earned a 2400 on the SAT, 5's on all seven of her AP tests, and was named a National Merit Scholar.
Get Free Guides
to Boost Your SAT/ACT