You know it's a great idea to prep for the SAT or ACT. After all, for the majority of students, it's the most time-efficient way to increase their college admission chances. But with so many ways you can prep for your test, it can be difficult to figure out which method will be the best for you. Obviously, some methods are generally thought to be more effective than others.
Still, every single SAT/ACT prep method out there has certain strengths. For some students tutoring is by far the best, whereas for others self-study is clearly optimal. Ultimately, which one you should choose will depend on your learning style, circumstances, and budget—we can help you figure this out here.
Why Finding the Right SAT/ACT Prep Method Is So Important
Finding the right SAT/ACT prep method for you is the highest leverage choice you can make when it comes to improving your test scores. If you choose correctly, you might never again have to worry about your SAT/ACT scores. The follow-through will be easy, and the point improvements will be quick. Some say half the work is just getting started, but I disagree—half the work is getting started correctly.
So what's my story? I've helped thousands of students study for the SAT. This means I have a lot of experience and exposure to both the exam and the worst prep methods out there. Name any test-prep method, and I've probably mentored at least a dozen students who've tried it.
For each method, I can tell you what worked and what didn't. From the "all iPhone ACT prep" way to the "binge SAT practice tests" method and the "six separate private tutors" methods, I've seen them all—both the success and the carnage—and I can tell you exactly which prep methods work for what kinds of students.
To top that off, I've developed many test-prep methods myself. The first method I made was back in 2003, for myself. When I scored 200 points lower than what I wanted to on the SAT, I sat down and carefully developed a strategy that eventually earned me a perfect SAT score as well as admission into Harvard.
Now, as co-founder of PrepScholar, I've come up with several ACT/SAT prep methods for my students, helping them improve their scores, sometimes by as many as 300+ points on the SAT and 5+ points on the ACT.
All of this has taught me the importance of one single point: if you are going to actually improve your ACT/SAT scores, you need to choose the method that best fits your learning style.
You see, like a boat setting sail, a small correction at the start means a big difference in where you end up. In other words, heading in the right direction now can save you weeks of agony later on.
Prepping the wrong way will simply waste time and money. You won't make any improvement if you self-study but have no insight on how to improve. You'll also sink if what you really need is to focus on a couple of areas but are taking large group classes. The wrong prep can make you feel hopeless and doubt whether you'll ever improve your SAT/ACT scores.
That's the bad news. The good news is that you really can learn which method is best for you if you have an expert like me (or anyone else with as much experience) willing to debunk the topic and take the mystery out of it for you.
Students, parents ... start your engines! As promised, you're now going to learn the real pros and cons of the different prep methods for the SAT and ACT. The four methods we'll be covering here are as follows (feel free to click a method to jump straight to my analysis of it):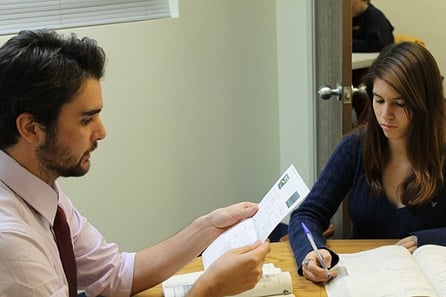 SAT/ACT Prep Method 1: Tutoring
Is tutoring the best prep method across the board? After all, it costs the most—often running as high as four digits. That's the same cost as a year of tuition at many good public universities!
At that price, tutoring must be a great prep method, right? I've worked with hundreds of students who were tutored and have tutored many students myself in ACT/SAT prep, so let me debunk the main myths about SAT/ACT tutoring for you.
Pros of Tutoring
If all goes well, tutoring can indeed be the very best SAT/ACT prep you can get. When things go well, your tutor will not only be a skilled test taker who got a high SAT or ACT score, but they'll also be an excellent teacher. It's not enough to have a tutor who does well on standardized tests; they must be able to explain their methods in a way that helps you perform well, too.
The best tutors will sit with you and actively diagnose your mistakes and weaknesses. They'll look at specific errors you make, ask you lots of questions, and come up with a customized study plan and tailored strategies for you based on your needs.
Imagine an expert mechanic asking exactly the right question to figure out which screw in your car needs tightening, and then going in and tightening it the right amount. This is what the best tutors will do for you.
There's also a definite emotional advantage to tutoring. The tutor pays close, specific attention to you and provides emotional support as well as psychological assurance. If you let the test get inside your head, tutoring can help demystify the process. A highly effective SAT/ACT tutor will build a personal connection and soften the anxiety their student feels about the test.
Cons of Tutoring
Unfortunately, SAT/ACT tutoring often falls short of the ideals enumerated above.
The major issue is finding the right tutor. I've surprisingly seen many tutors who scored less than 1400 on the SAT or less than 32 on the ACT. A tutor scoring this low means that they have some serious gaps in basic content knowledge and test-taking skills.
The tutor probably doesn't understand more sophisticated idioms or how to answer non-routine math problems quickly. This affects not only students who are aiming for above 1400 on the SAT or 32 on the ACT, but also students who are aiming for a more modest score like 1000 or 20.
You want a tutor who is much better than you—not just a bit better. Think about it: if you're learning to drive, you don't want to learn from someone who just passed their exam last month— you want a professional who has years of on-the-road experience.
So is score all that matters then when it comes to choosing a tutor? Is the solution to simply hire a college freshman with a perfect score for $50 an hour and call it a day?
No. Even if you find a high scorer, there's still the question of whether that tutor can teach.
Tom Brady is one of the best football players, but is he the best person to coach a middle school student who's just getting started with the sport? You might think that a decent, albeit not great, professional football player who really understands the struggle of middle-school players would make a better coach—and you'd be absolutely right.
Teaching is hard. You have to understand each student's way of thinking and then fix that student's mistakes. However, many high scorers suffer from the curse of knowledge. Doing well on the ACT/SAT is often so second-nature to them that they have no idea what it's like to not understand something.
These suffering tutors explain the same strategies that worked for them over and over again. And, unsurprisingly, on the day scores come out, there's no increase and everyone is left disappointed.
Here's a fact that'll blow your mind: 75% of tutors are not fully effective for their students. This is usually due more to the fact that they just don't know how to teach rather than their score being too low.
How to Make Tutoring Effective for You
The best way to fight against these cons with tutoring is to get a good reference. As is the case with lawyers and doctors, you'll have the most luck finding a great tutor by getting a close friend to tell you who they worked with.
Make sure that your referrer's situation is the same as yours: if you're already scoring pretty high on SAT/ACT practice tests, you don't want a reference from a low scorer with a learning disability who might have had different struggles from what you have.
Now, if you don't have a close reference, an equally good option is to hire a tutor through an established test-prep company. A reputable company itself acts as the best reference possible.
At PrepScholar, we have incredibly high standards when it comes to our SAT/ACT tutoring services. Our interviewers, who are tutoring stars themselves, hire tutors through rigorous mock sessions. We then match each student with the best tutor for them and grade our tutors monthly to ensure continuing quality.
Naturally, we're not the only company that provides SAT/ACT tutors out there, but you definitely want to find a match from a quality company that has a proven track record of success.
Here's a list of questions you should ask a tutoring company you're considering:
Do you require each tutoring candidate to mock-tutor before you hire them?
Do you only hire tutors who scored in the 95th percentile or higher on the SAT/ACT?
Do you only have tutors who have previous experience improving students' SAT/ACT scores?
Do you screen more than a dozen applicants for each tutor you hire?
At PrepScholar, the answers are all yes, and you'd want any company doing tutoring for you to answer yes to everything, too.
SAT/ACT Tutoring: Summary
Before we move on, let's quickly review the biggest pros and cons of SAT/ACT tutoring:
Pros
If you choose the right tutor, it's often the most effective test prep possible
Great tutors can give you a personalized diagnosis of your weaknesses on the test as well as emotional attention and support
Cons
It can be hard to select the right tutor
It's one of the most expensive test-prep options, often costing hundreds, even thousands, of dollars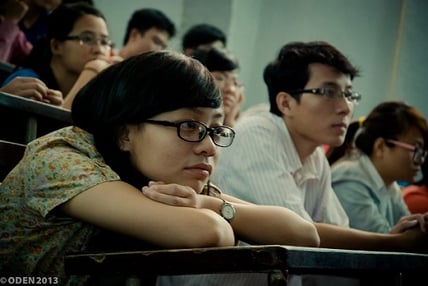 SAT/ACT Prep Method 2: Classes
Classes are another popular, albeit often quite expensive, way to study for the SAT/ACT. Note that when I say "classes," I mean a physical or virtual classroom in which a teacher speaks to several students at once to review specific concepts on the exam, go over and explain answers to practice questions, and provide answers to any questions students might have.
Pros of Classes
There are two types of SAT/ACT classes you can take: traditional in-person prep classes and live online classes. Both can benefit students a ton, as long as you make a conscious effort to keep up with the homework and the schedule provided to you.
One big benefit of both in-person and online classes is that you'll always have a teacher to whom you can direct any pressing questions. Not sure why an answer choice is wrong? Confused about how trig works? Just ask your teacher, and you'll get an immediate explanation.
Another major advantage is that with SAT/ACT classes, you don't have to worry about creating your own study plan. This point is especially helpful for those who struggle with procrastination and finding the motivation to study on their own time. Classes will typically give you assignments and a strict schedule to follow so you'll always have someone to hold you accountable.
With the advent of online SAT/ACT prep classes, students all over the world now have access to expert teachers. No more worrying about having to travel super far to find a high-quality class or private tutor—now you can simply hop on your computer and join a class taught by a real SAT/ACT expert (ideally, it'll be someone who scored in the 99th percentile on one or both of the tests—you can check the company's site to see what kinds of teachers they hire).
Finally, prep classes typically cost less than private tutoring does. Although they're not cheap and can range anywhere from $600 to $3,000+, they're still more affordable per hour and usually come with a wide array of extra resources, such as access to an online prep program (see Prep Method 4 below), practice questions/tests, and on-demand lessons.
Cons of Classes
One problem is that many SAT/ACT classes don't tailor their curricula to students' individual weaknesses. Mediocre classes will simply teach every student the same sequence of lessons and spend the same amount of time on each topic. This isn't ideal considering that students will come to class with a wide range of skill levels. As a result, some will end up going over stuff they already know.
Furthermore, some big-name prep companies don't have particularly high standards when it comes to the quality of their teachers. In extreme cases, anyone with a passable resume will be hired. (We were literally told this one time by a hiring manager at a big tutoring company branch!) The best classes will be taught by expert teachers who got high scores on the SAT or ACT, ideally in the 99th percentile.
Another big con is that many classes have way too many students in them, sometimes as many as 50+! This can make it nearly impossible to ask questions and get one-on-one support from your teacher. It also means that your class more than likely won't be tailored to students since there are too many types of learners to try to cater to.
How to Make Classes Effective for You
Making an SAT/ACT class work for you starts with finding the right class. As we discuss in our guide to what makes a good prep class, there are six main qualities you'll want to have in a class:
Small class size—you'll have more opportunities to ask your teacher questions and get one-on-one support and advice
Teacher expertise—the best prep classes will be taught by teachers who scored in the 99th percentile on the SAT or ACT
High-quality homework and study materials—great classes provide students with tons of relevant, high-quality homework and further resources they can use on their own time, such as practice questions, videos, and drills, to fine-tune their test-taking skills
Tailored curriculum—look for prep classes that customize their content and homework to students' actual needs
Guaranteed score results—many classes guarantee students will achieve a certain score or improve by a certain number of points on the exam or you'll get your money back
Positive reviews from former students—as I discussed with SAT/ACT tutoring above, the best prep classes will be those recommended to you from other people
PrepScholar Classes has all these qualities. Our premier, live, online classes are capped at nine students to ensure everyone receives ample attention and to allow the teacher to customize what they teach based on their students' strengths and weaknesses.
In addition, all our teachers scored in the 99th percentile on the SAT/ACT and underwent a rigorous training process, so there's absolutely no need to worry about quality of instruction—we only choose the very best!
Finally, we guarantee that by taking our classes, you'll improve your SAT score by 160 points or your ACT score by 4 points. If for some reason you don't, you'll get a full refund.
SAT/ACT Classes: Summary
An SAT/ACT class can be highly effective but only if you find a high-quality class and are willing to commit to the schedule and homework. As is the case with any regular classes you take in high school, you can't expect to do well on the final if you're always missing class, forgetting to do your homework, and failing to make time to study.
In terms of the quality of classes, it's important to carefully vet any classes you find and check that they have most or (ideally) all of the six qualities listed above. This is the best way to ensure that your money is being well spent!
SAT/ACT Prep Method 3: Self-Study
Self-study is the original form of test preparation and thus has some distinct advantages. But how does it work exactly?
The first step of a self-study program is to gather all the free quality resources you can find. These include official SAT/ACT practice tests and official sample questions available on the College Board and ACT, Inc. websites. You can also look at high-quality unofficial resources, such as all the test guides on our SAT/ACT blog.
You'll then want to identify the right SAT prep books/ACT prep books. Princeton Review books tend to work best for fast learners who only want to improve slightly, especially by working on test tricks instead of underlying skills. Kaplan is solid if you're mid-range, and Barron's is one of the best if you're already at the top and willing to really sink time into getting an even higher score.
After, you'll need to self-diagnose your issues by analyzing questions you got wrong on practice tests and questions. Divide these issues into content holes versus strategy holes. Then, design an SAT study plan/ACT study plan to figure out how you'll be able to improve by test day.
You absolutely must stick to putting in the hours you promised yourself and revise your study plan as you get more data about what is working and what isn't.
Pros of Self-Study
Arguably this method's best quality is that it's incredibly cheap—even free if you do it right and utilize both official and (high-quality) unofficial online resources and library books. Students create their own programs and work out exactly what they need to study and when.
Self-study works best for students who are strongly self-motivated. If you've got a history of being able to plop down hundreds of hours of time to concentrate on a singular goal, then self-study might be the right choice for you.
On the other hand, if you're the type of student who gets distracted easily or who benefits from some external encouragement, you might want to consider going with a different study method (or combining self-study with another method).
Self-study also works best for students who are already doing well on the SAT or ACT. They understand enough of the test and how they've improved in the past to be able to self-diagnose their weaknesses correctly, making self-study a viable (and often ideal) path for them.
Cons of Self-Study
It's very easy, especially if you don't fit the profile above, to fall by the wayside if you choose to self- study.
The #1 most common mistake students make is running out of motivation. Like going on a diet, students are a lot more enthusiastic at the start of their self-study programs. But after 10 or so hours of pounding away at practice questions, reality begins to set in. Some students browse YouTube, others skip study days, and still some grab at any other reason ("I gotta finish this homework!") to not study for the SAT or ACT.
The second most common reason for self-study failing badly is not self-diagnosing correctly. We've seen so many self-studiers go through an SAT or ACT prep book, cover to cover. Most of the material the student probably knows already, and the few pages that really hit on a weak spot the student glosses over. Other students become obsessed with ways to "trick" the test and get really into test-taking tactics that don't actually work for them.
How to Make Self-Study Effective for You
Ultimately, whether self-study will work for you depends on your own level of motivation and the quality of the resources you use.
Here are the resources that all self-studiers should use in their prep:
Free official SAT/ACT materials, such as full-length practice tests and sample questions
A high-quality SAT/ACT prep book—you can check out our picks for the top SAT books and top ACT books to get an idea of what kinds of books generally work well for students
You'll also need to have a strict SAT study plan/ACT study plan to follow; this will help you stay on track and ensure you're on your way to hitting your goal score.
SAT/ACT Self-Study: Summary
The conclusion is that self-study can work and has produced some stellar cases of success that you can read about online. It's also absolutely the cheapest way to study, especially when you pair it with a library, free official materials, and the best unofficial SAT websites/ACT websites.
However, you need to be very insightful and self-motivated—and even then there's still a lot of risk involved.
Many parents we've encountered are confident in their child's ability to self-study. But they'll often still invest in extra help just to be safe—after all it's their child's education, their child's future we're talking about here.
Some students take pride in self-studying for the SAT/ACT, but it's worth it to ask yourself whether pride or getting the highest score is more important to you. In the end, for well-qualified students, the decision is a personal one.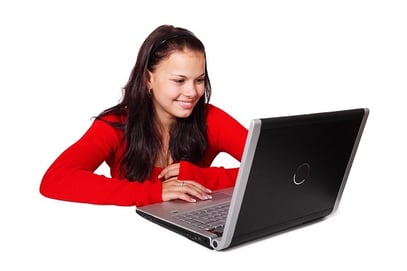 SAT/ACT Prep Method 4: Online Prep Programs
The internet is more popular than ever before, meaning that online SAT/ACT prep programs are a super-convenient, easily accessible study option for many students.
We at PrepScholar have an exceptional online SAT/ACT prep program. In order to develop our product, we conducted thorough research on every single prep program out there. And now, we're here to tell you what works—and what doesn't work.
First, I want to debunk some myths for you. Online SAT/ACT prep can give students a much better learning experience than usual, but they're NOT magical learning. If you're picturing instant, effortless understanding and immediate results, that's not what online test prep is.
Here is what online SAT/ACT prep programs CANNOT do for you:
Improve your score without making you put in ample study time
Make learning as relaxing as is watching a TV show
Allow you to learn passively, without having to put in any active effort
Improve your score substantially, even if you have zero motivation to do so
Eliminate your careless mistakes without making you think hard about how to fix them
In fact, no test prep can pull off the magic above! Online prep programs are not magic, but they can do you a lot of good, just as long as you treat them seriously and stay committed to your prep. For more quantitative types, you can say that online prep is about twice as good as traditional test prep.
Now, a good online SAT/ACT prep program WILL do the following:
Be comprehensive
Diagnose your strengths and weaknesses, and assign content lessons based on this diagnosis
Keep updating the diagnostics based on your progress
Assign strategy lessons based on your performance
Let you know what to work on, whether it's practice tests, quizzes, lessons, drills, etc.
Have exact measures of your skill in every category
Motivate you using progress bars, reminders, and regular parental progress reports
All of these strategies are strongly recommended, even if you're studying on your own. Look around on the internet and do your research: you'll find that every high SAT/ACT scorer has used a close variation of the above strategies to achieve their goals.
Pros of Online Prep Programs
What online SAT/ACT prep does is make the above customization process totally automated so you can put all your hard work into learning and not into stressing about what to do next. It is our opinion that the best online prep programs can be some of the most effective ways to study for the SAT or ACT.
Another advantage is cost. SAT/ACT prep programs are generally a lot more affordable than in-person programs, classes, and tutoring, so if you're worried about money, online prep programs will be a solid, affordable option for you.
Finally, one other fringe benefit of online prep is that you can study from anywhere. Students are busy, and studying from a car before soccer practice or at home if you live away from a city center is very important in encouraging students to put in an adequate number of study hours.
Cons of Online Prep Programs
One huge warning about online test prep programs is that you absolutely must choose the right one. Many SAT/ACT programs are just riding on hype and haven't invested much into the quality of their content and structure.
As an example, I researched one online prep program by a big-name test-prep company that costs hundreds of dollars. In this program, you take a diagnostic test and then get an e-book with certain sections highlighted.
Here's the kicker: this e-book was the exact same as the $20 book they were selling at Barnes & Noble. I personally asked this program's salesperson about whether this method was good, and she told me frankly, "Yeah, almost no students finish this program." I was completely shocked that they would market such a program.
Another "boutique test-prep company" that was started by a celebrity tutor had an online test-prep program that was literally just a PDF. No customization, no progress reports. You pay a few hundred bucks and all you get is access to a site with a PDF. My jaw dropped.
Bad online SAT/ACT programs offer only token customization—no guidance and no motivation. They're no better than e-books. In fact, some prep programs are literally just that: an e-book!
Quick Note About Our SAT/ACT Prep Program
At PrepScholar, we've created an online SAT/ACT prep program that succeeds in all the ways described above. It's based on our founders' own study methods from when they got perfect SAT scores and perfect/99th percentile ACT scores. These methods have been improved over time with the thousands of students they've taught.

Our complete online SAT/ACT prep program guides you through a structured study plan from beginning to end. You start by taking a diagnostic test, and we automatically determine your strengths and weaknesses through advanced statistics.

Next, we create a customized study plan for you, assigning you appropriate lessons and practice questions to work on every week. For example, if you always ace the Math section but need help with tricky grammar, your study plan will explain grammar rules carefully instead of wasting your time with math problems you already understand.

We track your progress and automatically adjust your prep schedule so that you're always working on what's best for you. We also integrate real practice tests into your program to give you better training for the real exam.

Finally, we go above and beyond just teaching⁠—we truly care about student motivation. We know it's easy to get distracted, even when you know SAT/ACT prep is important. That's why we send out progress reports every week to you and your parent to help keep you on track. In short, we help you fit SAT/ACT prep into your schedule and commit to your prep. These features have been proven to increase study time by over 200%, leading to better score results.
How to Make Online Prep Programs Effective for You
To get the most out of an online SAT/ACT prep program, the most important action you can take is to perform quality control on any program you're considering. By this, I mean doing research on the company and reading the description of the program and what it offers.
To reiterate what I've talked about above, a great prep program will have the following qualities:
A realistic diagnostic test that mimics the actual SAT/ACT to give you an accurate baseline score
A tailored curriculum with assignments, content review, and practice questions that adapt to the student's needs as they improve or fall behind
High-quality full-length practice tests that mirror the real exam
Effective test-taking tips and strategies
Detailed answer explanations to help you understand what you missed and why
Methods for motivating you to keep studying, such as reminders sent to you via email
This might sound like a lot, but it's really not. In fact, our own online prep program does all of this and more!
SAT/ACT Online Prep Programs: Summary
Online SAT/ACT prep programs can be amazing if they're done right and give you everything you need to ace the exam. Arguably the biggest pro of prep programs is that they're automated, so you never have to worry about what to study next. You can also study from anywhere and at any time, giving you both flexibility and motivation to keep pushing forward.
However, online SAT/ACT programs do have some cons as well. Most notably, there are tons of poor-quality prep programs out there that don't tailor the curriculum to students' weak spots, don't adapt homework assignments, and don't motivate their students to continue prepping.
Takeaways: Which SAT/ACT Study Method Should You Use?
You have many choices when it comes to test prep, and each method has specific strengths and weaknesses.
Tutoring is great for its overall effectiveness and the fact that it offers one-on-one support and a tailored curriculum. However, your biggest potential problems are finding the right tutor for you and affording its relatively steep cost.
An SAT/ACT prep class is another great choice that's suitable for students who want access to an expert teacher, who prefer to follow a main curriculum, and who plan to make the most of extra materials and resources included with the program.
Self-study for the SAT and ACT is very effective when done right, but it requires motivation, insight, and accuracy. You also need to make sure you're studying with the best resources available to you; these include free and official SAT/ACT materials, high-quality prep books, and top websites.
As you can see, although each SAT/ACT study method has its strong and weak points, ultimately, which method works best for you will depend on several factors, such as how you study best, what you need to improve, and what your budget is.
And as I mentioned above, I strongly believe everyone today should seriously consider online SAT/ACT prep programs. They're an affordable method that can lead to better results than self-study and textbooks can.
However, only some prep programs are actually effective. At PrepScholar, we avoid the mistakes other SAT/ACT prep programs make and deliver a comprehensive plan specifically designed to maximize your score.
What's Next?
Thinking about trying SAT/ACT tutoring—online? Check out our expert guide to learn whether online tutoring might be the right option for you.
Want to get started on your test prep? We've got excellent tips to help you boost your SAT score or ACT score.
Are you aiming for a top SAT/ACT score? Then you'll definitely want to read our guides to getting a perfect score on the SAT and a perfect score on the ACT, both of which were written by a real full scorer!
Have friends who also need help with test prep?
Share this article!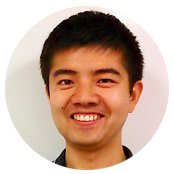 About the Author
Fred is co-founder of PrepScholar. He scored a perfect score on the SAT and is passionate about sharing information with aspiring students. Fred graduated from Harvard University with a Bachelor's in Mathematics and a PhD in Economics.
Get Free Guides
to Boost Your SAT/ACT