Are you looking for ways to make some extra money? One of your best assets for fast cash could be sitting in your closet. Rather than letting your old clothes collect dust, try selling them online or at a local secondhand store.
This comprehensive guide has all of the places to sell clothes for cash online or in person. First, consider these general principles of selling your clothing and accessories secondhand.
Selling Your Clothes: What You Need to Know
There are two main options for selling your clothes: online or at a secondhand store. If you sell your clothes online, you can use a general e-commerce site, like eBay, or go through a clothing marketplace, like thredUP. Either way, you'll be able to reach buyers all across the globe. If you prefer to make the sale in person, then you can do so at numerous secondhand clothing stores across the country.
How does pricing work when you post your used clothes for sale? When you sell online, you can often set your own price. Usually, pre-worn clothes are set somewhere between one-third and one-half of the original retail price. You probably won't be able to sell your $300 leather jacket for its original price, but rather should aim for somewhere between $100 and $150. Most second hand stores sell your clothing for one-third of the original retail price. Then, they give you one-third of that.
As you can tell, you can potentially make more cash for clothes when you sell online. However, you'll also likely be investing more of your time. You can set your own prices, but you have to input more labor. When choosing how to sell your clothes, you should think about your return on investment in terms of both profits and time.
However you choose to sell your clothes, you should present them in the best light. Your clothes should be freshly laundered and wrinkle-free. Ideally, they're stylish and in good condition. If you're selling online, then you may be responsible for presenting your items with high-quality photographs and realistic descriptions. If you're selling clothes to a brick-and-mortar second hand shop, then the vendor will sort through your items and decide which ones to accept.
Read on for the best ways to sell your clothes online and in person, along with some tips for successfully selling your old clothes for cash.
Let's take a closer look at the best places to sell your clothes for cash!
Best Places to Sell Clothes Online
Selling your clothes online is a great way to reach an unlimited number of buyers across many locations. You can interact directly with shoppers by setting up an eBay account, posting on Craigslist, or advertising on your own social media channels.
Alternatively, you can use a third party marketplace that specializes in certain kinds of clothes and helps you with payments, shipping, and advertising.
Read on for the top websites to get cash for clothes online, whether you're selling directly to shoppers or using a third party to sell women's, children's, men's, or designer clothing.
For Selling Clothes Directly
If you use any of the following websites to sell used clothes for cash, then you'll be responsible for posting images, setting a price, choosing a buyer, and shipping your goods. While the process may take some time at first to set up, it will get faster and easier with practice.
There are some fees to watch out for, but you'll be keeping most, if not all, of the profits. Here are the top sites to sell your clothes directly to shoppers, no strings attached.
eBay
If you want to reach a wide audience to sell old clothes, eBay is the way to go. To become an eBay seller, you first have to set up an account. Anyone who buys from you will give feedback. As long as you accurately describe your items and ship them on time, you should get a high rating. With a high rating, shoppers will see you as a reliable seller.
Once you have your account, you'll upload images of your clothing and write descriptions. Make sure to provide accurate descriptions of each item, with the brand name, color, and size, so that it will come up in a keyword search.
You can let users bid on your item or set a "Buy It Now" price. You also choose shipping options, which the buyer selects and pays for. The transactions are conducted via PayPal. Once someone buys your item, you should ship it on time to ensure a good review.
Pros:
Set your own price
Can build up a good reputation as a seller
Sell anything you want
Cons:
Process can be time consuming
Responsible for all aspects of transaction and shipping
Unclear how popular eBay is for clothes shopping
If you're willing to handle the transactions yourself, then eBay is a good option for selling your clothing.
VarageSale
VarageSale started in 2012 and now has millions of users across the USA and globe. Like Craigslist, it connects people within a community and allows them to sell and buy any type of clothing they want.
You create an account, upload photos of your items, and set a price. When you approve a buyer, then you'll set a meeting location to exchange the item. Because you'll sell old clothes to people in your community, you typically won't have to ship anything. You'll meet up and get money for clothes.
Pros:
Safe, increasingly popular platform
Free to use
Unlimited listings
Easy to use interface
Cons:
Buyers limited by location and to users of VarageSale
Craigslist
You can sell just about anything you want on Craigslist. Like VarageSale, your audience will mainly be limited to people in your community who can pick up the items in person.
You set the price, decide how you want the buyer to contact you, and choose a meeting location. Unless you set up an alternative payment system, the buyer will likely give you cash.
Pros:
Easy to use
Keep 100% of profits
Cons:
Site not specific to clothes shopping
Limited by geographic location
When you sell through VarageSale or Craigslist, you set a meeting spot, like your house or a public place, to finish the transaction.
Fam
Fam is a members-only app where you can sell your clothes via your phone or another mobile device. You'll upload pictures and descriptions and categorize your items by brand and size.
Buyers shop by community, which might be a clothing brand or size. You need a Paypal account to use Fam. When someone buys an item, you're responsible for shipping it and sending the buyer the tracking number.
Pros:
App gives you constant updates about buying and selling
Specific to buying and selling clothing
Cons:
Only on mobile device
Mostly limited to high-quality, fashionable contemporary or vintage items
Your Own Social Media - Facebook, Instagram, etc.
Finally, you could test out your entrepreneurial skills by advertising clothing on your own social media channels. You could invite friends to your Facebook page or Instagram feed, where you post photos of clothes. It's not technically against the rules to let people bid in the comments.
Since these sites are not geared toward e-commerce, you'll have to figure out your own payment system, whether through Paypal or something else. You'll also have to do all of your own advertising.
Pros:
No fees
Can establish your own online clothing store
Cons:
Limited audience
Success depends on your own social media and marketing skills
Now let's take a look at online marketplaces that specifically buy and sell secondhand clothing.
Apps like Fam allow you to sell clothes right from your phone!
For Selling Through an Online Secondhand Clothing Store
These online vendors look at your clothes - either photos or the clothes themselves - and decide which ones meet their standards. Then, they'll post and advertise whatever pieces they accept.
Some stores, like thredUP, pay you based on what items they accept. Others, like Tradesy, are consignment stores that pay you a percentage of the profits once an item sells.
All the stores take a commission fee of anywhere from 6% to 40%. Let's look at the top vendors for women's clothing, designer labels, and menswear.
For Women's Clothing
The following two online marketplaces will advertise your clothes and help you through the shipping process. They prefer brand name clothes from stores like Zara, American Eagle, or J. Crew, or designer labels, like Burberry and Gucci. Both Tradesy and thredUP sell women's clothing, while thredUP also accepts children's clothing.
Tradesy
Tradesy is a consignment store that pays you when an item sells. It accepts all kinds of clothing, accessories, designer goods, and even wedding and bridesmaid dresses. To sell your clothes with Tradesy, you create an account and upload high-quality images of your items. Tradesy chooses which items to accept, and then it enhances your images to make them look professional. You can set your own prices.
When an item sells, Tradesy will send you a pre-paid, pre-addressed shipping kit. The company deducts a 9% commission for any sales. In the case the buyer decides to return an item, you'll typically get to keep your earnings, unless you misrepresented the item to begin with.
Pros:
Easy to use
Set your own price
Helps with shipping
Cons:
9% commission fee
Items could be rejected
If you're using Tradesy, you'll make money once your item sells.
thredUP
thredUP is a good option if you have children's clothes to sell, as well as any women's clothing. Unlike some other online stores, you actually ship your clothes to thredUP as a first step, rather than just uploading images.
To sell with thredUP, you first order one of its signature "clean-out bags." You fill the bag with your clothes, and then send it to thredUP. The company will then evaluate your items and decide which ones to accept. It takes about three weeks for thredUP to process a clean-out bag.
You'll get paid based on what thredUP accepts and the selling price it assigns to each of your items. Any unaccepted clothes are donated to charity, or you can pay $9.99 to have the unaccepted items returned to you. Before sending your clean-out bag, make sure to check thredUP's list of accepted clothing brands.
Pros:
Get paid based on what thredUP accepts, rather than what sells
Can sell women's and children's clothes
Cons:
Must pay extra if you want unaccepted items returned to you
Don't know how much you'll make for several weeks
For Designer Labels and Vintage Finds
Do you have any designer items or exceptional vintage finds that you're looking to sell? These online shops connect buyers and sellers look to exchange high-end clothing and accessories.
These high-end marketplaces are looking for designer labels.
Poshmark
As its name implies, Poshmark is looking for high-end brands and designer labels. They accept women's, men's, and children's clothing.
When you sell with Poshmark, you set your prices, plus you leave wiggle room for negotiation. Poshmark suggests you discount your item by at least 30% to 40% of the original retail price.
For any sale under $15, Poshmark takes a flat commission of $2.95, and you keep the rest. For pricier sales, Poshmark takes 20%, and you keep 80%. You can spend your money at Poshmark or withdraw it as cash within three days of the delivery of your item.
Poshmark helps you with shipping by sending a pre-paid, pre-addressed USPS shipping label when an item sells. You're responsible for shipping any sold clothing within two days of purchase. If the package is over five pounds, then you'll have to pay a little more for shipping.
Pros:
Accepts women's, men's, and children's clothing
Helps you with shipping
Reputable site with safe transactions
Cons:
Limited to high-end labels
Relatively large commission of 20%
Poshmark helps you send your clothes to buyers with prepaid, pre-addressed shipping labels.
Snobswap
Snobswap is an online marketplace that also has several boutiques in New York, LA, Miami, Washington, DC, and other cities. It sells designer goods and helps you set prices based on the item's brand, category, and condition.
You can list your items for free, but Snobswap must approve each listing, a process that takes up to 72 hours. You're responsible for the description, pictures, pricing, and shipping, which you should do within one to three days of purchase.
Snobswap will deliver your earnings into a bank account or Paypal account. The company takes a 15% commission fee.
Pros:
Unlimited listings
You have control over description and selling price
Cons:
Limited to certain designer brands
Not a lot of reviews currently, so perhaps not a lot of users
The RealReal
The RealReal is another site for pre-worn designer items, both women's and men's. If you have 10 items or less, then you request a pre-paid Fedex shipping label and send off your clothes. The RealReal will evaluate, photograph, and price your items over the next 10 to 15 days. Any unaccepted items are returned to you.
If you have more than 10 items, then you may qualify for the company's White Glove Service. The RealReal will send a Luxury Manager to your home to pick up the clothing free of charge.
You'll get 60% of sales under $9,999 and 70% of sales totaling $10,000 or more. Sellers get paid on the 15th of every month for items that were sold during the previous month.
Pros:
Can submit items for free
White Glove Service for qualifying sellers
Accepts both women's and men's clothing
Cons:
Limited to designer labels
High commission fee of 30-40%
If you're selling more than 10 designer items, then you'll qualify for The RealReal's fancy White Glove Service.
For Men's Clothing
As you read above, some online used clothing stores, like VarageSale and Poshmark, accept men's clothing. Most of the other sites, though, cater exclusively to women. This next site is one of the rare stops online for pre-worn men's clothes.
Grailed
Grailed is a community marketplace for men's clothing. You're responsible for listing your items and providing descriptions and images. You can communicate with buyers and decide whether or not to accept their offers. To hedge your bets, you can accept several offers. Whoever pays first gets the item.
Grailed has three clothing categories: Grailed, Hype, and Basics. The Grailed marketplace is, according to the site, "reserved from high quality, coveted items...typically from well-known designers and in wearable condition." Items in the Hype section should be new releases or streetwear. The Basics section contains "well-known mass market brands" and vintage clothes.
Grailed takes a relatively low commission fee of only 6%, and it discounts this fee for popular sellers. You'll make money on an item once it sells. You'll use Paypal and be responsible for shipping and providing tracking information to buyers.
Pros:
One of the few sites that only sells men's clothing
Accepts a range of clothes and brands
Low commission fee
Cons:
No help with shipping
Audience limited to Grail shoppers
Grailed is one of the rare online marketplaces that caters exclusively to men's pre-worn clothing.
Tips for Selling Clothes Online
To be successful selling clothes online, you should become close friends with your camera. Unless the site photographs your clothes for you, you'll be responsible for uploading pictures and writing descriptions. You want to present your items in the best light, literally.
You should try to take your picture in natural light from several angles - perhaps five per item. Make sure the background is simple, plain, and clean. Try to give as realistic a representation of each item as possible, in terms of both the images and descriptions, which should discuss the item's brand, size, and condition.
Besides presenting your items well, you may also have to navigate your way around a PayPal account. You'll simply need to set up an account and link your credit card or bank account information. PayPal charges 2.9% + 30 cents for transactions made with a debit card or credit card.
If you'd prefer to bring your clothes to a store in person rather than sell them online, then you'll likely find several options in your area. Read on for the best used clothing stores throughout the country.
To successfully sell your clothes online, you have to be comfortable using the website and, for most stores, uploading high-quality images and descriptions.
Best Brick-and-Mortar Stores for Selling Your Clothes
There are several franchised used clothing stores with locations throughout the country. You might also have an independent store in your area, something you can locate with a quick Google search. The following five stores have numerous branches throughout the U.S. Read on for the best places to sell clothes for cash.
Buffalo Exchange
Buffalo Exchange sells men and women's clothing in Arizona, California, Colorado, DC, Georgia, Illinois, Louisiana, Massachusetts, Minnesota, Nevada, New Mexico, New York, North Carolina, Ohio, Pennsylvania, Oregon, Tennessee, Texas, and Washington.
Some stores are more crowded than others, but all accept walk-ins and will evaluate your clothing on the spot. You'll get cash for clothes they accept based on the selling price of the item.
Most stores price items at around 30% of the original retail price. Then, they'll usually give you 30% back in cash. If you choose store credit over cash, then you may get a higher percentage of the selling price, like 50%.
According to its website, Buffalo Exchange is "always buying the best of all seasons, including current trends, denim, designer, everyday basics, leather, vintage, and one-of-a-kind items." Your clothes should be freshly laundered, ironed, and in good condition.
If you don't have a store nearby, you can also use Buffalo Exchange's "sell by mail" program. To use this program, you would send about 20 to 40 pieces of clothing in a prepaid shipping bag. Buffalo Exchange will process your items in four to six weeks.
Pros:
Popular store
Many locations
Accepts walk-ins
Cons:
May make less money than you would selling online
Swedish-born Kerstin and Spencer Block founded Buffalo Exchange in 1974. The successful store got its name because the founders "thought the word 'buffalo' sounded very American."
Clothes Mentor
Clothes Mentor is another popular secondhand store with 138 stores across 29 states, plus 50 more stores opening soon. Their process and pricing are similar to those of Buffalo Exchange. They accept walk-ins, pay cash on the spot, and pay about one-third of the selling price, which is set at about one-third of the original retail price. The whole evaluation process takes just 20 to 30 minutes.
Pros:
Many locations
Accepts walk-ins
Get cash on the spot
Cons:
May make less money than you would selling online
Uptown Cheapskate
Uptown Cheapskate is another option for selling your clothes if you live close to one of its 40 locations in 17 states. You walk in with your clothes and get cash back on the spot. If you like, Uptown Cheapskate will donate any leftover items to charity. They accept women's clothing from sizes 0 to 18 or XS to 2XL. They also accept men's clothing from XS to 2XL.
Pros:
No appointment required
No required brands
Cons:
Not as many locations as some other stores
Plato's Closet
Plato's Closet is geared toward gently used children's and young adult clothing and accessories. They accept brands like Aeropostale, American Eagle, Billabong, Lululemon, and Steve Madden at over 450 locations across the U.S. and Canada.
Plato's Closet doesn't require appointments, so you can walk in with your or your kids' clothes and get cash back on the spot. The store doesn't have a set fee or cash back policy, instead stating that they determine pricing based on style, condition, and brand.
Pros:
Specifically geared toward children's and young adult clothing
Many locations
Cons:
Reviews suggest that the store is picky and doesn't give much cash back
Plato himself held the first clothing swap, where philosophers and scholars tried on each other's togas while discussing the meaning of life.
2nd Time Around
2nd Time Around is a consignment store with locations in Connecticut, Illinois, Florida, Massachusetts, Maine, New Hampshire, New Jersey, Pennsylvania, Rhode Island, Vermont, and Washington, DC.
You'll need to make an appointment with your local store to present your items. For the items it accepts, 2nd Time Around prices clothing at 30% to 40% of the original retail value and high-end handbags at 50% to 65% of retail price. As for new items with tags, it will price them at 50% of retail price.
For any items that sell, you'll receive 50% to 70% of the final selling price. If you like, 2nd Time Around will donate any unaccepted items to the Joyful Heart Association.
Pros:
Get higher percentage of selling price than some other stores
Accessible if you live on the east coast
Cons:
No walk-ins
Limited brands
High commission fee
Local Secondhand Clothing Stores
Finally, you might have an independent secondhand clothing store in your area that buys used clothing. Boston, for instance, has The Garment District, and NYC has Beacon's Closet. If you want to go local, check out the website or call to see what clothes they accept and whether they take walk-ins or require an appointment.
If you decide to sell your clothes in person at a used clothing store, what steps should you take?
Look locally to find even more options for secondhand clothing stores.
Tips for Selling Clothes to Secondhand Clothing Stores
Secondhand clothing stores tend to be selective about what they accept. To be successful, you should wash and iron all your clothes to present them in the neatest condition possible. You might also call the store beforehand to get a sense of what it's looking for in terms of season and style.
Often, the best time to sell clothes is in the few months preceding their season. For instance, stores are more likely to buy summer clothing between February and June. Much later, and they'll be more interested in fall and winter clothing.
Finally, you could ask the company about the best time to come in to avoid a long wait. If no other sellers are in front of you, then you might be able to get in and out of the store within 20 minutes with cash for clothes in hand.
Beside these numerous options for selling your clothes in person or online, there's one more traditional way worth mentioning - holding a yard sale yourself.
Sell Clothes the Old-Fashioned Way
A final way to sell your clothes is to hold a yard sale. You could put up signs on the street or advertise to friends and family through social media. You probably can't set as high prices at a yard sale as you would online, but you may get some buyers if you live in an area with lots of people traffic.
What about those clothes that don't sell, but you still want to get rid of? Is there any financial benefit to be had for items that are no longer in style?
If none of these other options appeal to you, you could always try having a yard sale to sell your clothes.
Donate Your Leftover Clothing
For any clothes that don't sell, you can donate them to a charity, like Goodwill or the Salvation Army. Not only will you be helping people in need, but your donations will be tax deductible. Indirectly, you'll still be getting some cash back for your old clothes.
Now that you know where to sell your old clothes (so many options!), how do you start? How can you sort through your wardrobe and effectively clear out the outfits that you no longer wear?
How to Sort Through Your Clothes Effectively
Do you ever feel like your drawers of full of clothes yet you have nothing to wear? Do you wish you could minimize but aren't sure how to start?
If you're suffering from having too much stuff, you're not alone. Consider the following statistics:
One of out every 10 Americans rents offsite storage for their possessions (New York Magazine).
The home organization industry has more than doubled in size since the 2000s (Uppercase).
The average American woman owns over 30 outfits (Forbes).
Most of us could benefit from cutting through the clutter, but minimizing is easier said than done. While it's easy to think you might like an outfit again someday, it's more likely that you won't circle back to it.
One of the best ways to sort through your clothing is to take everything out of your drawers and closets. Consider each item individually, deciding whether it makes you happy. Would you enjoy wearing this item today (weather permitting)? If you find yourself hemming and hawing, then you're probably better off without it.
Put back the pieces that you know you love and want to wear, and sell or donate the rest. Not only will you make some cash back, but you'll feel the benefits of a more organized and decluttered life.
Clean out your cluttered closet and make some cash by selling your old clothes to a secondhand store.
Selling Clothes for Cash: Final Thoughts
Whether you're looking to clean out your closet, make some fast cash, start an online boutique for all of your amazing vintage finds, or all of the above, you can easily sell your old clothes for cash.
According to Racked, reselling clothing has exploded into a $16 billion industry, and is continuing to grow at a rate of 6% each year. Online marketplaces and retailers connect you with a wide array of buyers across the country and world. Used clothing stores, like Buffalo Exchange and Plato's Closet, also let you walk in and sell your clothes for cash in one quick stop.
Since there are so many options, you have to think about which selling technique makes most sense for you. Selling online usually means you can make more money, but you'll also have to invest more of your time into the transaction. Selling at a local store may mean less profit, but it could be more efficient overall.
Whichever method you choose, you'll want to find a balance among your time, energy, and money you make back on clothing you no longer wear. By selling your clothes, you can make money, clear out your closet, and reduce waste as part of the recycled clothing movement. Win-win-win.
Have friends who also need help with test prep?
Share this article!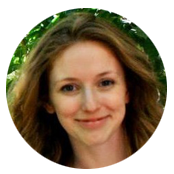 About the Author
Rebecca graduated with her Master's in Adolescent Counseling from the Harvard Graduate School of Education. She has years of teaching and college counseling experience and is passionate about helping students achieve their goals and improve their well-being. She graduated magna cum laude from Tufts University and scored in the 99th percentile on the SAT.
Get Free Guides
to Boost Your SAT/ACT