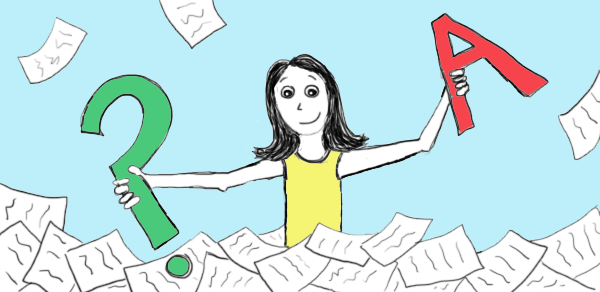 Do you want to use the results of your first SAT to study for your second attempt? Are you interested in seeing exactly how your SAT scores turned out the way they did? Do you love the SAT so much that you want to order 1600 copies of your test and dive into the pile of booklets like a much nerdier Scrooge McDuck (disclaimer: you can't actually do this)?
Good news! The College Board provides the Student Answer Service and Question-and-Answer Service for the SAT to allow you to review your results in more detail after the test. In this article I'll go through how these services work, why you might use them, and how to order them.
What Are the Student Answer Service and the Question-and-Answer Service?
They are two slightly different ways to review your scores in more detail after you take the SAT.
The Question-and-Answer Service is basically a full disclosure guide to your scores. It includes:
A booklet copy of the test that you took, including all the original questions.
A table of correct answers and scoring information for the questions.
A comprehensive report that lists the question type and level of difficulty for each test question. This report also shows your answers and whether you answered correctly, incorrectly, or omitted the question.
The QAS is available if you took the SAT in October, March, or May in the United States or Canada. For testers in other countries it is only available for May test dates. It costs $18 to order.
If QAS isn't available, you can always order the Student Answer Service, which includes:
Information on the types of questions on your test.
The level of difficulty for each question and whether your answer was correct, incorrect, or omitted.
The Student Answer Service is essentially a pared down version of the Question-and-Answer Service. It won't include your test booklet, so it doesn't allow you to review the questions in their original forms. Basically, the College Board only wants to release official exams when it's ready to retire the entire exam. (You can read about how the College Board reuses questions, leading to cheating, here).
The SAS costs $13.50 to order, and you better believe it's $13.50 of the SAS(S)iest review materials you'll ever see.
Unfortunately, you don't have the option to choose between these two services. One or the other will be available exclusively based on when and where you took the test. Here's a chart from the order form that makes it easy to figure out:



Reasons to Order the Student Answer Service or Question-and-Answer Service
The Student Answer Service and Question-and-Answer Service are useful and low-cost tools for reviewing your scores. Here are a few reasons why you should consider ordering whichever one is available to you:
#1: To Figure Out Why You Got the Score You Did
QAS gives you your entire test booklet, so you can review your answers and see exactly where your mistakes happened. You will know which question types tripped you up the most and their difficulty levels.
#2: To Use as Review Material for the Next Time You Take the SAT
You can see where your weaknesses were in the real test environment and use that information to guide your prep. QAS in particular is an excellent tool for this because you get your complete test booklet and can look in-depth at the questions you got wrong and the reasons why you missed them.
#3: To See If a Mistake Was Made With Your Score
Ordering QAS or SAS is the first step you should take if you are considering the more extreme option of Hand Score Verification. Hand Score Verification means your test is reviewed manually to see if an error was made in the scoring or scanning process. It costs a lot more, so you probably don't want to order it without reviewing your results in more detail first.
Signs of a scoring problem warranting further investigation might include a pattern of incorrect answers on a string of questions that should have been easy for you or a dramatically lower-than-expected overall score (as in 300+ points lower, not 50). The report you receive with the QAS or SAS shows you the correct answer, your answer, the question type (a key for this is provided), and the difficulty level. This makes it easy to detect these types of weird patterns.
How to Order the Student Answer Service or Question-and-Answer Service
You can order the Student Answer Service or Question-and-Answer Service during the process of test registration. This is something that you might consider if you know you are going to be taking the SAT again in the future and want to review your results to see how you can improve your scores. In this case, you should receive your materials in the mail within eight weeks of the test.

If you are ordering the QAS or SAS after you take the test, there are a couple ways you can do it.

You can place your order online through your College Board account by selecting "Order Verification" in the "My Scores" section.
Or, if you're old school or not paying with a card, here is a link to the order form that can be mailed in with payment. You can also order over the phone by calling the College Board's Customer Service.
If you order score verification services five weeks or more after the test date, results will take up to three weeks to be mailed to you. Make sure you place your order within five months of your original test date!
What's Next?
If you're wondering when you should take the SAT next, this article lists all the upcoming dates and helps you choose the right one for your needs.
Still deciding whether or not to retake the SAT? Check out this article for some guidance. Here's a little more information if you're wondering how many times you should take the SAT overall.
Also take a look at our complete study plan for the SAT to learn more about structuring your prep time!
Want to improve your SAT score by 160 points? We've written a guide about the top 5 strategies you must be using to have a shot at improving your score. Download it for free now:
Have friends who also need help with test prep?
Share this article!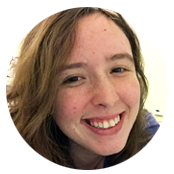 About the Author
Samantha is a blog content writer for PrepScholar. Her goal is to help students adopt a less stressful view of standardized testing and other academic challenges through her articles. Samantha is also passionate about art and graduated with honors from Dartmouth College as a Studio Art major in 2014. In high school, she earned a 2400 on the SAT, 5's on all seven of her AP tests, and was named a National Merit Scholar.
Get Free Guides
to Boost Your SAT/ACT