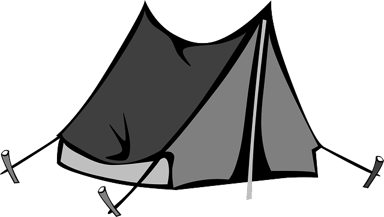 SAT Summer camps are cram school for the SATs. They try to bring together long hours and intensive sessions, promising students increases in their SAT scores or their money back. They range from online tutoring programs held over the summer (there are a lot of these) to day camps like the Elite SAT Boot Camp to month long residential camps where students live and breathe SAT prep and college admissions, like Columbia University's SummerFuel which utilizes the Princeton Review program.
They all promise score increases, and some even guarantee them. But how do you know if you even need one? Keep reading to find out!
Why People Go to SAT Summer Camps
Students I've spoken to have given a myriad number of reasons for why they're doing an SAT prep program. The number one reason? Their parents signed them up for one.
But there are other reasons why you might want to attend an SAT summer camp. And if you fall into any of these categories, then you might be considering an SAT summer program too.
You may need help boosting your low scores. You may have already tried self study and found it too difficult to maintain a rigid schedule. If you fall into this category, you may find it beneficial to look into a summer prep program, where you can receive targeted SAT prep in a short span of time.
You may have had a moderate or even above average score, but it wasn't enough for your top choice school and you really need those 800s. If this is you, then what you need is improvement on taking the SAT itself, not the content. A specialized program can help you there.
You may not have taken the test before, but you want to get it right on the first go. Maybe you have a strict application deadline because you plan to graduate early, or maybe you know you'll have a lot of other exams to worry about in your junior year. Whatever the reason, if you want a perfect score on the first try, then a prep program might be an important first step.
You may need help figuring out what sort of study methods you need for the SATs. You might need a personal tutor to structure a study program tailored to your needs. If that is the case for you, then you might benefit from a specialized SAT prep program.
How many hours does it take and what's the improvement?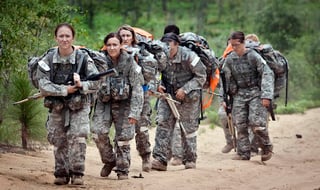 SAT summer boot camps
There are a lot of variations in SAT summer programs and the hours of study they offer. They range from 1 week courses to over four weeks. And they vary from 3-6 hour SAT summer day camps at Elite to intensive 9 hour structured days at residential SAT summer prep programs at Columbia University.
Other than time, the greatest variation in SAT summer programs is through price. It can vary from $25 an hour with an online tutor where you might take classes 2x a week to those intensive residential programs that cost upwards of $5000 or more per course. And depending on the program, you have a responsibility to ask the right sort of questions, to make sure that you and your parents are getting your money's worth.
There are commercial and noncommercial options and they vary by price and hours offered, as well as the study material used. But often, there are similar programs in either grouping and it's best to look into both, to find the one that's best for you.
Average improvements after participating in a summer camp range from 50 points to more than 250 points. Some, like the Princeton Review, even guarantee that if you are not satisfied with your score results, then they will continue to offer you support until you are.
What you should look for in a good summer camp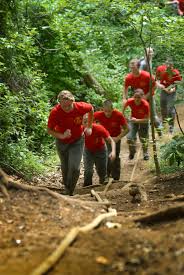 climbing to success
Right off the bat, you should know that any good program will begin with an assessment test. This needs to be done so that they can analyze your results and place you in the type of program that would best address your weaknesses.
No matter the course, a good program will offer practice tests at least a once a week. They may boast between 2-6 hours a day of teaching and practice for a day camp or 10 hours a day for an SAT prep and college admissions residential camp. But either way, make sure that they are offering you enough testing practice, and then after, analysis of your results.
A really good summer camp will offer one on one personalized programs with at least 48 hours of tutoring at around 12 - 15 hours per week, minimum. This will ensure that you get the practice that you need and the specialized attention that you deserve.
How to pick a summer camp: Things to watch for
If you're looking to pick a summer camp there are some things you need to consider before you decide on any particular one!
You should figure out how much time you need to study to hit your target score goal. For advice on how to do this, check out this link here. Once you know this, you will be able to pick a summer program with hours that will help you achieve your goal.
You should look at the score improvements that summer programs promise at the outset, and see if they are guaranteed. If they are, then that might be an indication of a reliable program. Be sure to ask them - if your scores don't increase, can you retake the program?
Before you sign on with a program, make sure you ask some questions - will books or educational material be included in advertised price? Because of the high variance in price, it might be better to decide on how much you are willing to spend before you look for a program that fits your needs within your budget. Day camps and summer camps also vary in price significantly, so consider that when you plan your budget.
What types of studying would be better than a summer camp?
Online SAT prep: This allows you to set the schedule, costs significantly less and lets you move at a pace comfortable for you, while also allowing for specialized instruction
Either online or local, individual SAT prep with a tutor: This would give you personal attention but also be much more affordable than an SAT summer camp. Tutors will test you on your weaknesses and guide your study, but they are mainly a supplement to more extensive study on your own time. It can vary from $25 an hour with an online tutor where you might take classes 2x a week to $100 an hour with a professional level tutor.
Studying on your own: with proper strategies, even studying on your own can be as effective, and far more cost friendly. You can find plenty of online resources that can guide your self study. If you are thinking of self study, plan to set aside at least one week to preparing a course of study for your summer. And then, follow it.
Use the free resources at PrepScholar to help you plan out your SAT summer self study. I've included some links at the bottom of this article, check them out!
Advantages of studying at home instead of with an online program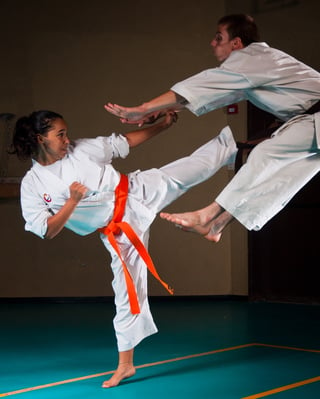 You can kick it!
You can tailor your own approach, just focusing on the areas you know you have trouble with. This way you won't waste your time rehashing your strengths. For example, if you know that the reading section will be a knockout for you, then you don't have to spend extra time on it. Focus your hours on math or writing instead. Basically, tailor your approach!
Don't spend thousands of dollars, instead make use of the free advice found online - like right here at PrepScholar. PrepScholar also offers an online program that guides you step by step through what you need to focus on and structures your learning, so you get the advantage of a prep camp and a tutor at a much lower cost. Use these resources, plan out a relevant course of study, and then adhere to it, strictly. If you have the discipline for this, there's no reason you can't succeed at the SAT by studying at home.
Move at a pace comfortable for you. With self study, you can make sure that you really understand one topic before moving onto the next one. You won't feel rushed or stressed. You can study a lot for the topics and concepts that you find difficult and just skim over things you find easy.
You can spend your summer in a more valuable way - do sport or music or volunteering camps. Things like that will build your character, expose you to interesting people and ideas, and show colleges the caliber of person you are far better than a summer spent at SAT prep summer camp.
In Short:
In my honest opinion, it's better to study on your own, hire a tutor, or join an online prep program tailored to your needs rather than summer programs that charge so much.
If you like the idea of group learning and being in an environment of high pressure, intensive study, and you don't mind the monetary investment, then go for it - a summer program may be for you.
What's Next?
Here are the resources I promised on the SAT, SAT Prep, and other links you might be curious about, like how to get into the top engineering schools. As always, feel free to browse all our free articles on how to excel at the SAT and ACT.
Future Year's Test Dates, Schedules, and Deadlines
How long before the SAT should you study and prep? Things that could affect the hours!
Should I choose online or classroom SAT Prep?
Will SAT Prep help me in other subjects?
Why do you need prep for the SAT?
Why PrepScholar is great for busy students!
How to get a Perfect SAT Score, by a 2400 Full Scorer!
Get into engineering schools like MIT or Caltech with the SAT
Want to improve your SAT score by 240 points? We have the industry's leading SAT prep program. Built by Harvard grads and SAT full scorers, the program learns your strengths and weaknesses through advanced statistics, then customizes your prep program to you so you get the most effective prep possible.
Check out our 5-day free trial today:
Have friends who also need help with test prep?
Share this article!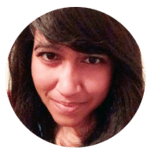 About the Author
Anna graduated from MIT where she honed her research interests in Earth Science and Social/Political Science. She has years of tutoring experience, loves watching students learn and grow, and strongly believes that education is the cornerstone of our society. She is passionate about science, books, and non-profit work.
Get Free Guides
to Boost Your SAT/ACT