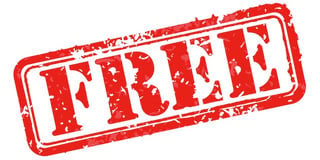 Few things in life are free – especially when it comes to college admissions. You have to shell out for prep books, test fees, application fees, and more. It adds up quickly! So doesn't it make sense to save money where you can, like on those four free score reports that come with your SAT registration?
Maybe – or maybe not. We will examine the issue in depth and help you learn how to save your money and also maximize your college admission chances.
Why Students Often Send the 4 SAT Reports

When you register for the SAT, you have the option of choosing four colleges for your score report to be sent to, free of charge. You even have until 9 days after the test to add or change the colleges. Scores normally cost $11.25 per school to send, so you're saving yourself $45 dollars.
Many students go ahead and send the four free score reports. It's free, so it seems like there isn't much to lose. Plus, you have to send your scores eventually, so why not do it when it's free?
Furthermore, some students think it demonstrates interest in a college to choose them as a score recipient. It might also motivate a student to study hard if they know their scores are being sent straight to their top-choice schools.
All in all, it seems like a pretty good option, right? Well, that all depends on which schools you pick.
Reasons Sending the Reports Could Be a Bad Idea
While you certainly can save money by sending the four free score reports, there are several risks that come with using them.
First of all, it's worth clarifying you're not getting any kind of a leg up in the college application process by sending scores early – colleges don't keep track of or favor students who began their applications earlier or communicate with the admissions office in any way. The overall strength of your application matters most, not when you begin it.
"Your completed application is all the demonstrated interest we need. We don't track visits, communications, college fairs, or web events to enhance or detract from anyone's application," says Dartmouth College on their admissions website.
Stanford University says the same thing:"We know by the very fact of your applying that you are seriously interested in Stanford. We do not keep records of prospective student contacts with our office."
Bottom line, the strength of your overall application is what matters to colleges. And a huge chunk of your application will be the test scores you send. Which is why the score reports can be a risk.
The free score reports are sent automatically after your test is scored – you can't take them back if you look at your scores and they're lower than you wanted. This means a college you might really want to go to now has your less-than-stellar score.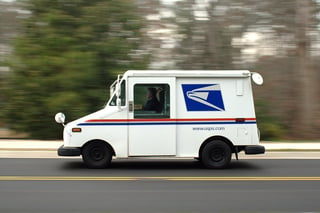 Unless you feel like chasing down a mail truck and stealing back your scores...
This will negate using Score Choice (choosing your top SAT scores from multiple sittings) at any school you send the free score reports to. This is a risky move, especially if you send your scores to competitive schools.
Plus, there are many reasons why the four free score reports might not be as helpful as you think. You might not end up applying to all four schools you list, especially if you're taking the test as a sophomore or in junior fall. Most students' college lists fluctuate a lot over the course of high school. While you're not wasting money if you don't end up applying to the four schools you send your scores to, it goes to show how those four reports are not necessarily helpful.
Furthermore, if you retake the SAT, unless you choose the exact same four schools, you'll have to re-send any new reports if you get a higher score the second time.
So unless there are four schools you're positive you're going to apply to and you're not worried sending lower scores will hurt your admission chances, the four free score reports can be a risk. While you can potentially save money by taking advantage of the free reports, you should be careful about which schools you choose. We will discuss two potential ways to get around this below.
Our Strategy For the Free Score Reports
While we wouldn't tell you to never send the score reports, as it can be a cost-saving option, there is a way to be smart about it. Read about the two best options below – not sending the score reports at all or sending them only to your safety schools or "all scores" schools.
Option 1: Don't Sent Any Reports

This is the only way to be sure you won't accidentally send poor SAT scores to a college you're interested in. Not sending any score reports allows you to relax and focus on the test. You're the only one who will see your scores for now. If you need to retake it, you'll retake it. You don't have to stress about a college seeing your scores immediately.
Furthermore, not sending scores can be smart because you're likely not going to finalize your application list until senior fall. It's hard to predict where exactly you're applying as a sophomore or junior when you take the SAT. In fact, the only schools you might be sure about are your dream or "reach" schools, precisely the schools you don't want to be sending scores to blind.
While you may end up paying more for score reports down the road, you will only be sending the scores you want to send to the colleges you want to apply to. By keeping your college application list manageable, you can save money on score reports and application fees.
Option 2: Send the Reports to Safety and "All Scores" Schools

If you really want to take advantage of those score reports, send them to your safety schools – ones you are fairly sure you will apply to and you know you won't have trouble getting into. Or send them to any schools you're interested in that require all scores anyway.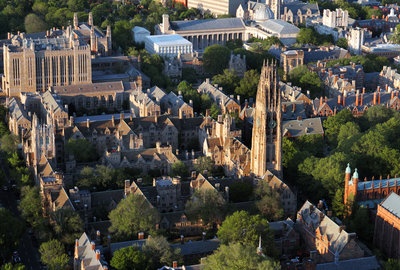 Yale is one of many schools that require your complete testing record to be sent.
By sending scores to safety schools, even if your score is lower than expected, you're likely not hurting your chances of admission. And even if your scores are lower than expected and they go to all scores schools, that would happen anyway, even if you didn't send the reports for free.
This way, you can save some money down the line when you're applying to college without jeopardizing your chances of admission at competitive schools that accept Score Choice.
How to Request Free Waivers for More Score Reports
Many students today apply to more than four colleges, which means sending more than four score reports. If sending additional SAT scores presents a financial hardship for your family, you can get four more as part of a fee waiver from College Board. (The fee waiver also allows you to take the SAT twice for free, as well as two SAT Subject Tests.)
Your high school counselor has to request the fee waver, so make an appointment with them as soon as possible to begin the process. This will take the pressure to send the four score reports just because they're free.
Other Tips for Keeping Costs Down
Make sure you finalize your college application list early in senior fall and give yourself plenty of time to send scores so you don't have to pay the extra rush delivery fee. This is a way to keep application costs down, not to mention your stress levels!
Also, you shouldn't be applying to a super long list of schools. All of those application fees and score-sending fees will add up quickly. Try to keep your list to 10 or fewer, and with a mix of safety schools, likely schools, and reach schools.
Finally, carefully research score choice versus all scores schools. If you are mostly applying to schools that accept Score Choice, you will have the option to only send your best SAT scores. Don't throw that chance away by sending SAT scores before you've seen them yourself.
What's Next?
So what kind of SAT score should you be aiming for? Use our guide to create a target score based on your top-choice schools.
Not sure if you should retake the SAT? We have a guide to help you decide.
Need some help getting ready for the SAT? Learn how to stop running out of time on the Math section, how to read the passages in Critical Reading, and the grammar rules you must know for the writing section.
Have friends who also need help with test prep?
Share this article!
About the Author
Halle Edwards graduated from Stanford University with honors. In high school, she earned 99th percentile ACT scores as well as 99th percentile scores on SAT subject tests. She also took nine AP classes, earning a perfect score of 5 on seven AP tests. As a graduate of a large public high school who tackled the college admission process largely on her own, she is passionate about helping high school students from different backgrounds get the knowledge they need to be successful in the college admissions process.
Get Free Guides
to Boost Your SAT/ACT