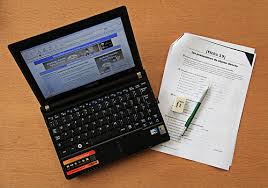 Wow, the world has changed a lot for us old folks who graduated high school in 2010. While you can't get your International Baccalaureate (IB) Diploma online, you can take several IB courses online if you are enrolled in an IB World School.
In this article, I'll cover the following:
Who can take IB courses online?
Why might you want to take IB courses online?
Do the online IB classes count toward your Diploma?
What do you mean you can't get your IB Diploma online?
How do online IB courses work?
IB courses that are available online and where to find them
IB courses that are not available online
For more in-depth descriptions of what each IB class entails, check out the full IB course list. For a detailed overview of the IB Diploma Programme (which will be quite helpful to understand before reading this article), take a look at our introductory guide to what the IB program entails.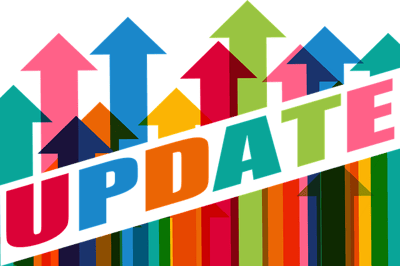 2022 IB Exam Changes Due to COVID-19
Because of the ongoing COVID-19 (coronavirus) pandemic, the IB has decided to extend the adaptations which were put in place for 2021 to 2022. May 2022 IB assessments will have two routes, exam and non-exam, depending on which your school chooses. Stay up to date with the latest information on what this means for IB diplomas, course credit for IB classes, and more with our our IB COVID-19 FAQ article.
Who Can Take IB Courses Online?
Pamoja Education, which is the sole provider of online IB courses, only allows students who are currently enrolled in the IB Diploma Programme or the Career-related Programme at an IB World School (a school that offers an IB program) to take their online classes.
In other words, only students who are actively in an IB program can take IB courses online. If you are currently at an IB World School and would like to take some IB courses online, contact your IB program coordinator for help with the enrollment process.
Why Might You Want to Take IB Courses Online?
Taking IB classes online is a great way to access classes that your IB World School might not currently offer. For example, if you're passionate about film but your school doesn't offer Film SL or HL, you could take Film SL online through Pamoja Education.
Additionally, online IB courses can be a great option for IB students who need a more flexible schedule. For instance, if you need to get out of school early because you also play a competitive sport or have to work a part-time job, online courses can give you that flexibility.
Do the Online IB Classes Count Toward Your Diploma?
Yes, online IB classes will count toward your IB Diploma. You can take classes from five of the six required subject groups online (science classes are only available in person). You can also complete part of the core (Theory of Knowledge and the Extended Essay) online. I'll explain this in more detail below.
Note, however, that at this point in time, you cannot earn your IB Diploma online. While there's no limit on the number of online IB courses you can enroll in, most people only take one or two—three at most—according to the IB.

What Do You Mean You Can't Get Your IB Diploma Online?
You can't get an IB Diploma online yet because you are not able to complete all the requirements for an IB Diploma online. No science classes are offered online, and you must take at least one science class to get your Diploma. To read more about the requirements, check out our extensive guide to how the IB program works.
To receive your IB Diploma, you must take one class from each of the six subject groups:
Group 1: Studies in Language and Literature
Group 2: Language Acquisition
Group 3: Individuals and Societies
Group 4: Sciences
Group 5: Mathematics
Group 6: The Arts
You may substitute the group 6 class requirement with an additional course from groups 1-4.
In addition to these classes, you must complete the three "core" requirements:
Theory of Knowledge (TOK): A class that's essentially a mixture of philosophy and politics. It's the only class for which you do not have to take a written exam; rather, you must write a 1,600-word essay and give an oral presentation.
Extended Essay: A 4,000-word mini-thesis on any topic of your choosing. You must have an IB teacher to supervise your work.
Creativity, Activity, Service (CAS) Project: A project that encourages students to engage in extracurricular activities. Students must complete a creative project (such as learning to play guitar), an activity project (such as learning to rock climb), and a more traditional community service project (such as feeding people who are experiencing homelessness).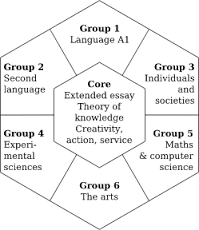 How Do Online IB Courses Work?
To enroll in an online class, you must ask your IB program coordinator. Here's how these IB online classes work, according to the IB:


"In online classrooms of approximately 25 students from around the world, teachers introduce weekly lessons, guide discussion and provide feedback to stimulate critical thinking and promote 'lifelong learning' habits."

All materials are provided and saved online. Live lessons are saved and archived so that they can be viewed at any time. All work is submitted online, and teachers review students' work and provide individual feedback. Classes last two years, following the basic IB course guides, and are taught by experienced IB teachers trained in online pedagogy.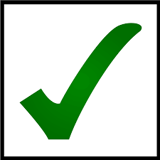 IB Classes That Are Available Online and Where to Find Them
The following IB classes are all offered online through Pamoja Education.
| | |
| --- | --- |
| IB Group | Classes Available Online |
| Group 1: Language and Literature | |
| Group 2: Language Acquisition | |
| Group 3: Individuals and Societies | |
| Group 5: Mathematics | |
| Group 6: The Arts | |
| The Core | |
**Though not a class, you can get access to an IB essay supervisor online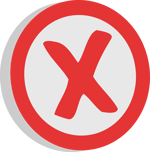 IB Classes That Are NOT Available Online
Here are the IB classes that are only available in person at IB World Schools and are not currently offered online.
IB Group
Classes NOT Available Online
Group 1: Language and Literature

Language A: Literature SL/HL
Literature and Performance SL

Group 2: Language Acquisition

Classical Languages (Latin or Classical Greek) SL/HL

Group 3: Individuals and Societies

Geography SL/HL
Global Politics SL/HL
History SL/HL
Philosophy HL
Social and Cultural Anthropology SL/HL
World Religions SL

Group 4: Sciences*

Biology SL/HL
Chemistry SL/HL
Computer Science SL/HL
Design Technology SL/HL
Environmental Systems and Societies SL
Physics SL/HL
Sports, Exercise, and Health Science SL/HL

Group 5: Mathematics

All mathematics tests are offered online

Group 6: The Arts

Dance SL/HL
Film HL
Music SL/HL
Theatre SL/HL
Visual Arts SL/HL
*Because no science classes are available online and you need to take at least one class in this group, it is impossible to earn your IP Diploma entirely online.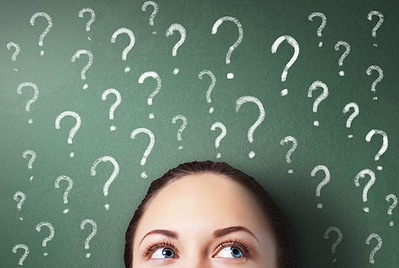 What's Next?
Want to learn more about the IB Diploma Programme? Read our guides on what the IB DP curriculum entails and how to find an IB World School near you.
Studying for the SAT? Check out our expert SAT study guide. Low on study time? Get helpful advice in our comprehensive guide to cramming effectively for the SAT.
Not sure where you want to go to college? Look at our guide to finding your target school.
One of the single most important parts of your college application is what classes you choose to take in high school (in conjunction with how well you do in those classes). Our team of PrepScholar admissions experts have compiled their knowledge into this single guide to planning out your high school course schedule. We'll advise you on how to balance your schedule between regular and honors/AP/IB courses, how to choose your extracurriculars, and what classes you can't afford not to take.
Have friends who also need help with test prep?
Share this article!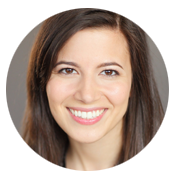 About the Author
As an SAT/ACT tutor, Dora has guided many students to test prep success. She loves watching students succeed and is committed to helping you get there. Dora received a full-tuition merit based scholarship to University of Southern California. She graduated magna cum laude and scored in the 99th percentile on the ACT. She is also passionate about acting, writing, and photography.
Get Free Guides
to Boost Your SAT/ACT