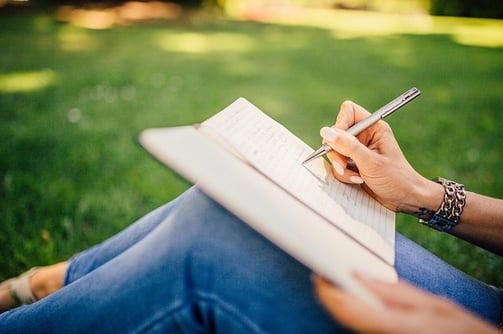 A piece's writing style can help you figure out what kind of writing it is, what its purpose is, and how the author's voice is unique. With so many different types of writing, you may think it's difficult to figure out the specific writing style of a piece or you'll need to search through a long list of writing styles.
However, there are actually just four main types of writing styles, and together they cover practically all the writing you see, from textbooks to novels, to billboards and more. Whether you're studying writing styles for class or trying to develop your own writing style and looking for information, we've got you covered.
In this guide, we explain the four styles of writing, provide examples for each one, go over the one thing you need to know to identify writing style, and give tips to help you develop your own unique style of writing.
The 4 Types of Writing
There are four main different styles of writing. We discuss each of them below, list where you're likely to see them, and include an example so you can see for yourself what each of the writing styles looks like.
Narrative
Writers who use the narrative style are telling a story with a plot and characters. It's the most common writing style for fiction, although nonfiction can also be narrative writing as long as its focus is on characters, what they do, and what happens to them.
Common Places You'd See Narrative Writing
Novels
Biography or autobiography
Poetry
Short stories
Journals or diaries
Example
"We had luncheon in the dining-room, darkened too against the heat, and drank down nervous gayety with the cold ale. 'What'll we do with ourselves this afternoon?' cried Daisy, 'and the day after that, and the next thirty years?' 'Don't be morbid,' Jordan said. 'Life starts all over again when it gets crisp in the fall.' 'But it's so hot,' insisted Daisy, on the verge of tears, 'and everything's so confused. Let's all go to town!' -The Great Gatsby by F. Scott Fitzgerald
You can quickly tell that this passage from the novel The Great Gatsby is an example of narrative writing because it has the two key traits: characters and a plot. The group is discussing eating and drinking while trying to decide what to do for the rest of the day.
As in this example, narrative writing often has extended dialogue scenes since the dialogue is used to move the plot along and give readers greater insight into the characters.
Expository
Writers use the expository style when they are trying to explain a concept. Expository writing is fact-based and doesn't include the author's opinions or background. It's basically giving facts from the writer to the reader.
Common Places You'd See Expository Writing
Newspaper articles
Academic journals
Business memos
Manuals for electronics
Textbooks
Recipes
How-to books and articles
Example
"The 1995/1996 reintroduction of gray wolves (Canis lupus) into Yellowstone National Park after a 70 year absence has allowed for studies of tri-trophic cascades involving wolves, elk (Cervus elaphus), and plant species such as aspen (Populus tremuloides), cottonwoods (Populus spp.), and willows (Salix spp.). To investigate the status of this cascade, in September of 2010 we repeated an earlier survey of aspen and measured browsing and heights of young aspen in 97 stands along four streams in the Lamar River catchment of the park's northern winter range. We found that browsing on the five tallest young aspen in each stand decreased from 100% of all measured leaders in 1998 to means of <25% in the uplands and <20% in riparian areas by 2010. Correspondingly, aspen recruitment (i.e., growth of seedlings/sprouts above the browse level of ungulates) increased as browsing decreased over time in these same stands." -"Trophic cascades in Yellowstone: The first 15 years after wolf reintroduction" by William J. Ripple and Robert L. Beschta
This abstract from an academic journal article is clearly expository because it only focuses on facts. The authors aren't giving their opinion of wolves of Yellowstone, they're not telling a story about the wolves, and the only descriptions are number of trees, streams, etc. so readers can understand the study better.
Because expository writing is focused on facts, without any unnecessary details or stories, the writing can sometimes feel dense and dry to read.
Descriptive
Descriptive writing is, as you may guess, when the author describes something. The writer could be describing a place, person, or an object, but descriptive writing will always include lots of details so the reader can get a clear and complete idea of what is being written about.
Common Places You'd See Descriptive Writing
Journals or diaries
Poetry
Fiction passages that describe something
Example
"In a hole in the ground there lived a hobbit. Not a nasty, dirty, wet hole, filled with the ends of worms and an oozy smell, nor yet a dry, bare sandy hole with nothing in it to sit down on or eat: it was a hobbit hole and that means comfort. It had a perfectly round door like a porthole, painted green, with a shiny yellow brass knob in the exact middle. The door opened on to a tube-shaped hall like a tunnel: a very comfortable tunnel without smoke, with panelled walls, and floors tiled and carpeted..." - The Hobbit by J.R.R. Tolkien
This is the opening passage of the novel The Hobbit. While The Hobbit is primarily an example of narrative writing, since it explores the adventures of the hobbit and his companions, this scene is definitely descriptive. There is no plot or action going on in this passage; the point is to explain to readers exactly what the hobbit's home looks like so they can get a clear picture of it while they read. There are lots of details, including the color of the door and exactly where the doorknob is placed.
You won't often find long pieces of writing that are purely descriptive writing, since they'd be pretty boring to read (nothing would happen in them), instead many pieces of writing, including The Hobbit, will primarily be one of the other writing styles with some descriptive writing passages scattered throughout.
Persuasive
When you're trying to persuade the reader to think a certain way or do a certain thing, you'll use persuasive writing to try to convince them. Your end goal could be to get the reader to purchase something you're selling, give you a job, give an acquaintance of yours a job, or simply agree with your opinion on a topic.
Common Places You'd See Persuasive Writing
Advertisements
Cover letters
Opinion articles/letters to the editor
Letters of recommendation
Reviews of books/movies/restaurants etc.
Letter to a politician
Example
"What General Weygand called the Battle of France is over. I expect that the battle of Britain is about to begin. Upon this battle depends the survival of Christian civilization. Upon it depends our own British life, and the long continuity of our institutions and our Empire. The whole fury and might of the enemy must very soon be turned on us. Hitler knows that he will have to break us in this island or lose the war. If we can stand up to him, all Europe may be free and the life of the world may move forward into broad, sunlit uplands. But if we fail, then the whole world, including the United States, including all that we have known and cared for, will sink by the lights of perverted science. Let us therefore brace ourselves to our duties, and so bear ourselves, that if the British Empire and its Commonwealth last for a thousand years, men will still say, 'This was their finest hour.' - "This was their finest hour" by Winston Churchill
In this excerpt from his famous "Their finest hour" speech, Prime Minister Winston Churchill is clearing trying to convince his audience to see his viewpoint, and he lays out the actions he thinks they should take. In this case, Churchill is speaking to the House of Commons (knowing many other British people would also hear the speech), and he's trying to prepare the British for the coming war and convince them how important it is to fight.
He emphasizes how important the fight will be ("Upon this battle depends the survival of the Christian civilization." and clearly spells out what he thinks his audience should do ("Let us therefore brace ourselves to our duties…").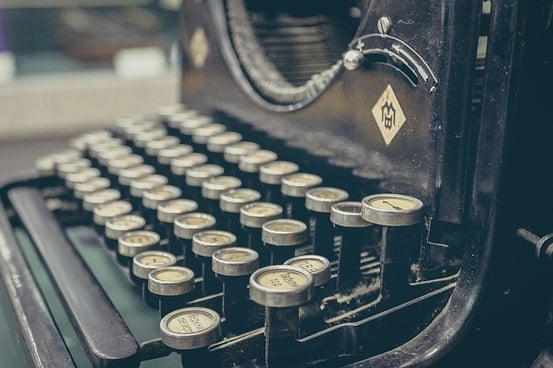 Common Writing Styles to Know
Each of the four main types of writing styles has multiple subsets of styles within it. Here are nine of the most common and important types of writing you'll see.
Narrative Writing
Character Voice
Character voice is a common writing style in novels. Instead of having an unknown narrator, the audience knows who is telling the story. This first-person narrator can help the reader relate more both to the narrator and the storyline since knowing who is telling a story can help the reader feel more connected to it. Sometimes the narrator is completely truthful in telling what happens, while other times they are an unreliable narrator and will mislead or outright lie to readers to make themselves look better.
To Kill a Mockingbird (Scout is the narrator) and The Hunger Games (Katniss is the narrator) are two examples of this writing style.
Stream-of-Consciousness
This writing style attempts to emulate the thought process of the character. Instead of only writing about what the character says or does, stream-of-consciousness will include all or most of the characters thoughts, even if they jump from one topic to another randomly or include incomplete thoughts.
For example, rather than writing "I decided to take a walk to the ice cream shop," an author using the stream-of-consciousness writing style could write, "It's pretty hot out, and I feel like I should eat something, but I'm not really that hungry. I wonder if we have leftovers of the burgers Mom made last night? Is Mom staying late at work tonight? I can't remember if she said. Ice cream would be a good choice, and not too filling. I can't drive there though because my car is still in for repairs. Why is the repair shop taking so long? I should have listened when David said to check for reviews online before choosing a place. I should text David later to see how he is. He'll think I'm mad at him if I don't. I guess I'll just have to walk to the shop."
James Joyce and William Faulkner are two of the most well-known writers to have regularly used the stream-of-consciousness writing style.
Epistolary
Epistolary writing uses a series of documents, such as letters, diary entries, newspaper articles, or even text messages to tell a story. They don't have a narrator, there's just whoever purportedly gathered the documents together. This writing style can provide different points of view because a different person can be the author of each document.
Well-known examples of epistolary writing include the novels Dracula (written as a series of letters, newspaper articles, and diary entries) and Frankenstein (written as a series of letters).
Expository Writing
Academic
You'll find this style in textbooks or academic journal articles. It'll focus on teaching a topic or discussing an experiment, be heavy on facts, and include any sources it cited to get the information. Academic writing often assumes some previous knowledge of the topic and is more focused on providing information than being entertaining, which can make it difficult to read and understand at times.
Business
Business writing refers to the writing done in a workplace. It can include reports, memos, and press releases. Business writing typically has a formal tone and standard formatting rules. Because employees are presumably very busy at work, business writing is very concise and to the point, without any additional flourishes intended to make the writing more interesting.
Journalism
You'll see this writing style most commonly in newspaper articles. It focuses on giving the facts in a concise, clear, and easy-to-understand way. Journalists often try to balance covering all the key facts, keeping their articles brief, and making the audience interested in the story.
Technical
This writing style is used to give information to people in a specific field, such as an explanation of a new computer programming system to people who work in software, a description of how to install pipes within a house for plumbers, or a guide to new gene modifications for microbiologists.
Technical writing is highly specialized for a certain occupational field. It assumes a high level of knowledge on the topic, and it focuses on sharing large amounts of information with the reader. If you're not in that field, technical writing can be nearly impossible to understand because of the jargon and references to topics and facts you likely don't know.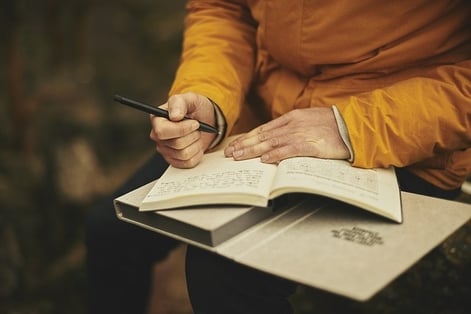 Descriptive Writing
Poetry
Poetry is one of the most challenging styles of writing to define since it can come in many forms. In general, poems use rhythmic language and careful word choice to express an idea. A poem can be an example of descriptive writing or narrative writing, depending on whether it's describing something or telling a story. Poetry doesn't need to rhyme, and it often won't follow standard grammatical or structural rules. Line breaks can, and often do, occur in the middle of sentences.
Persuasive Writing
Copywriting
Copywriting is writing that is done for advertising or marketing purposes. It's attempting to get the reader to buy whatever the writer is trying to sell. Examples of copywriting include catalogs, billboards, ads in newspapers or magazines, and social media ads.
In an attempt to get the reader to spend their money, copywriters may use techniques such as descriptive language ("This vanilla was harvested from the lush and exotic island of Madagascar"), exciting language (Stop what you're doing and learn about this new product that will transform your life!") and exaggeration ("This is the best cup of coffee you will ever taste!").
Opinion
People write opinion pieces for the purpose of stating their beliefs on a certain topic and to try to get readers to agree with them. You can see opinion pieces in newspaper opinion sections, certain blog posts, and some social media posts. The quality of opinion writing can vary widely. Some papers or sites will only publish opinion pieces if all the facts in them can be backed up by evidence, but other opinion pieces, especially those that are self-published online, don't go through any fact-checking process and can include inaccuracies and misinformation.
What If You're Unsure of a Work's Writing Style?
If you're reading a piece of writing and are unsure of its main writing style, how can you figure which style it is? The best method is to think about what the purpose or main idea of the writing is. Each of the four main writing styles has a specific purpose:
Descriptive: to describe things
Expository: to give facts
Narrative: to tell a story
Persuasive: to convince the reader of something
Here's an example of a passage with a somewhat ambiguous writing style:
"I walked down alone Sunday after church
To the place where John has been cutting trees
To see for myself about the birch
He said I could have to brush my peas.
The sun in the new-cut narrow gap
Was hot enough for the first of May,
And stifling hot with the odor of sap
From stumps still bleeding their life away.
The frogs that were peeping a thousand shrill
Wherever the ground was low and wet,
The minute they heard my step went still
To watch me and see what I came to get.
Birch boughs enough piled everywhere!—
All fresh and sound from the recent axe.
Time someone came with cart and pair
And got them off the wild flower's backs."
- Pea Brush by Robert Frost
It can be tricky to determine the writing style of many poems since poetry is so varied and can fit many styles. For this poem, you might at first think it has a narrative writing style, since it begins with a narrator mentioning a walk he took after church. Character + plot = narrative writing style, right?
Before you decide, you need to read the entire passage. Once you do, it'll become clear that there really isn't much narrative. There's a narrator, and he's taking a walk to get a birch from another man, but that's about all we have for character development and plot. We don't know anything about the narrator or his friend's personality, what's going to happen next, what his motivations are, etc.
The poem doesn't devote any space to that, instead, the majority of the lines are spent describing the scene. The narrator mentions the heat, scent of sap, the sound of frogs, what the ground is like, etc. It's clear that, since the majority of the piece is dedicated to describing the scene, this is an example of descriptive writing.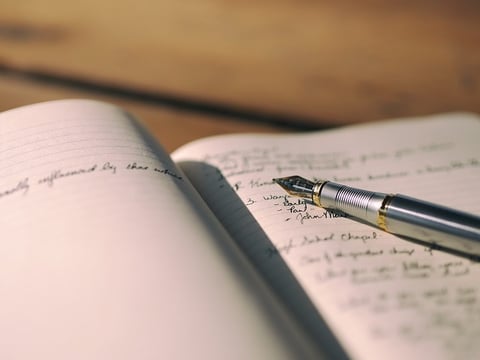 How Can You Develop Your Own Writing Style?
A distinctive writing style is one of the hallmarks of a good writer, but how can you develop your own? Below are four tips to follow.
Read Many Different Styles of Writing
If you don't read lots of different kinds of writing, you won't be able to write in those styles, so before you try to get your own writing style, read different writing styles than what you're used to. This doesn't mean that, if you mostly read novels, you suddenly need to shift to reading computer manuals. Instead, you can try to read novels that use unreliable narrators, stream-of-consciousness writing, etc.
The more you read, the more writing styles you'll be exposed to, and the easier it'll be able to combine some of those into your own writing style.
Consider Combining Multiple Types of Writing Styles
There's no rule that you can only use one style for a piece of writing. In fact, many longer works will include multiple styles. A novel may be primarily narrative, but it can also contain highly descriptive passages as well as expository parts when the author wants the readers to understand a new concept.
However, make sure you don't jump around too much. A paper or book that goes from dense academic text to impassioned plea for a cause to a story about your childhood and back again will confuse readers and make it difficult for them to understand the point you're trying to make.
Find a Balance Between Comfort and Boundary-Pushing
You should write in a style that feels natural to you, since that will be what comes most easily and what feels most authentic to the reader. An academic who never ventures outside the city trying to write a book from the perspective of a weathered, unschooled cowboy may end up with writing that seems fake and forced.
A great way to change up your writing and see where it can be improved is to rewrite certain parts in a new writing style. If you've been writing a novel with narrative voice, change a few scenes to stream-of-consciousness, then think about how it felt to be using that style and if you think it improved your writing or gave you any new ideas. If you're worried that some writing you did is dull and lacking depth, add in a few passages that are purely descriptive and see if they help bring the writing to life.
You don't always need to do this, and you don't need to keep the new additions in what you wrote, but trying new things will help you get a better idea of what you want your own style to be like.
The best way to develop your own writing style is to expose yourself to numerous types of writing, both through reading and writing. As you come into contact with more writing styles and try them out for yourself, you'll naturally begin to develop a writing style that you feel comfortable with.
Summary: The 4 Different Styles of Writing
There are four main writing styles, and each has a different purpose:
Descriptive: to describe things
Expository: to give facts
Narrative: to tell a story
Persuasive: to convince the reader of something
If you're struggling to figure out the writing style of a piece, ask yourself what its purpose is and why the author wants you to read it.
To develop your own writing style, you should:
Read widely
Consider mixing styles
Balance writing what you know and trying new things
What's Next?
Literary devices are also an important part of understanding writing styles. Learn the 24 literary devices you must know by reading our guide on literary devices.
Writing a research paper for school but not sure what to write about? Our guide to research paper topics has over 100 topics in ten categories so you can be sure to find the perfect topic for you.
Are you reading The Great Gatsby for class or even just for fun? Then you'll definitely want to check out our expert guides on the biggest themes in this classic book, from love and relationships to money and materialism.
Have friends who also need help with test prep?
Share this article!
About the Author
Christine graduated from Michigan State University with degrees in Environmental Biology and Geography and received her Master's from Duke University. In high school she scored in the 99th percentile on the SAT and was named a National Merit Finalist. She has taught English and biology in several countries.
Get Free Guides
to Boost Your SAT/ACT