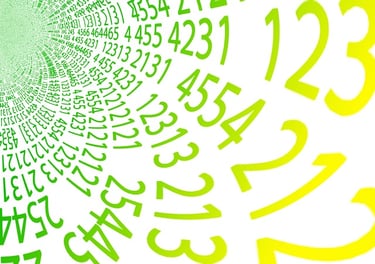 Between college applications and standardized testing, you've probably heard CEEB codes mentioned at some point during your high school career. You may have even wondered what they were other than mysterious four digit numbers.
This guide will explain everything you need to know about CEEB codes.
What Is a CEEB Code?
CEEB codes are identification numbers for specific locations and organizations. They were created by the College Board (CEEB simply stands for College Entrance Examination Board, i.e. the College Board) to prevent confusion and ensure things like test scores, transcripts, and applications go to the right places. For example, including a CEEB code on a score report meant for Columbia University helps to make sure that it doesn't go to Columbia College instead.
Though the original use of CEEB codes was to send SAT scores, their uses have expanded and there are now codes for colleges, high schools, countries, majors, scholarships and test centers.
Who Uses CEEB Codes?
The primary proponent of CEEB codes is obviously the College Board, but most schools and organizations involved in higher education in the United States use them for one purpose or another.
Practically speaking, you'll need them to identify recipients when sending SAT score reports, high school transcripts, and other documents. Don't worry too much about this, since most online applications and forms allow you to look up schools by name and then automatically fill in the correct code.



How Are CEEB Codes Different from SAT Codes and ACT Codes?
CEEB codes and SAT codes are different names for the same thing. The two are identical and are used interchangeably, so don't panic if someone mentions SAT codes.
However, ACT, Inc. has its own set of school and scholarship codes, completely independent of the CEEB ones. They're less widely accepted and are really only used to identify where you want to send ACT score reports.
What Do CEEB Codes Mean for You?
Generally speaking, you shouldn't worry about CEEB codes. They're a simple administrative part of the overall college application process. However, there are four key points you might want to keep in mind:
You'll definitely need CEEB codes to submit SAT scores and may need them to submit your high school transcripts. You'll also use them to identify which majors you're interested in.
Most applications and forms, including the SAT registration and the Common App, have a built-in search function that allows you to find the school by name and then autofills the code.
Further Reading
If you have more questions about signing up for the SAT, try our guides to the complete registration process (with pictures), the admission ticket, and the full cost and fees.
Not sure where to apply? Check out our guide to how to pick the best college for you.
Want to improve your SAT score by 160 points or your ACT score by 4 points? We've written a guide for each test about the top 5 strategies you must be using to have a shot at improving your score. Download it for free now:
Have friends who also need help with test prep?
Share this article!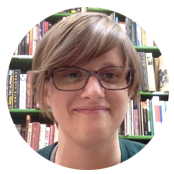 About the Author
Alex is an experienced tutor and writer. Over the past five years, she has worked with almost a hundred students and written about pop culture for a wide range of publications. She graduated with honors from University of Chicago, receiving a BA in English and Anthropology, and then went on to earn an MA at NYU in Cultural Reporting and Criticism. In high school, she was a National Merit Scholar, took 12 AP tests and scored 99 percentile scores on the SAT and ACT.
Get Free Guides
to Boost Your SAT/ACT