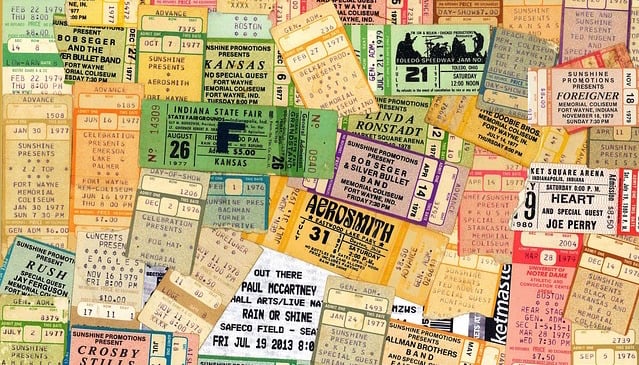 If you've signed up for the SAT, you've probably heard that you need an SAT admission ticket to get in on test day. The College Board makes a big deal about these tickets, and it can be stressful to figure out how to input all your information, get the right picture, and find a way to print the ticket.
Don't worry! This guide will walk you through exactly what the admission ticket is, how to print it out, and what to do if you lose it.
What Is the SAT Admission Ticket?
The admission ticket is your proof that you are registered to take the SAT. You must have it to be admitted to the testing center on test day.It also has helpful information about your testing center (for you) and any accommodations you might need (for your proctor).
I've included my SAT admission ticket below, so you can see what one looks like.
Let's go through the key sections—I numbered them above.
Your photo: it's a picture of you! The College Board requires this to help discourage cheating. There's lots more info about how to pick a good photo below.
Your personal information: This section contains info like your address and your birth date. Make sure it's all correct well in advance of your test date.
Test day info: This section has information about when and where you're testing and which test you're taking (the SAT, the SAT with Essay, or the SAT Subject Tests).
Notes for students: This section includes special instructions for what to do when you get to the test center. For example, at my testing center, I had to pay a dollar to park and got my room assignment at building FF. (Despite the instructions, I hit a few snags, so remember to leave yourself plenty of time no matter how prepared you are.)
Supervisor instructions: This section includes any extra info your proctor might need. For most students, it's blank, but if you do have special accommodations of some kind, politely remind your proctor when you arrive.
Why Do You Need an SAT Admission Ticket?
Essentially, the admission ticket is meant to prove you are who you say you are. In its current form, the ticket is a reaction to issues the College Board has had with cheating: students would have someone else register in their name and take the test for them.
Make sure to bring your SAT ticket with you on the day of the test or you won't be allowed in.
How Do You Get an SAT Admission Ticket?
As you might have gathered, in order to get an admission ticket you must register for the SAT. If you haven't already done so, you can find step-by-step instructions here. During that process, there are two key steps that you'll need to complete to get your SAT ticket.
How to Pick a Photo
During that process, you'll be asked to provide a photo for your ticket. This can seem daunting, because the College Board has a lot of rules for what kind of photo you can use.
There's no need to panic, however. The key points are that it needs to be a photo of you that is just your head and shoulders and is well-lit enough that you're easily recognizable.
If you have a .jpg version of your school photo, you can use that. Another good option is using a webcam to just snap a photo right with your computer. Otherwise, get a friend or family member to help you take a headshot with a phone or digital camera.
How to Print Your SAT Admission Ticket
When you're done with registration, a screen will come up with your SAT Admission Ticket. Make sure all the information is correct and then print out. It can be in color or in black and white—as long as all of the information, including your photo, is clearly visible.
If you prefer, you can wait to print the ticket out later. You can access it anytime through your College Board account.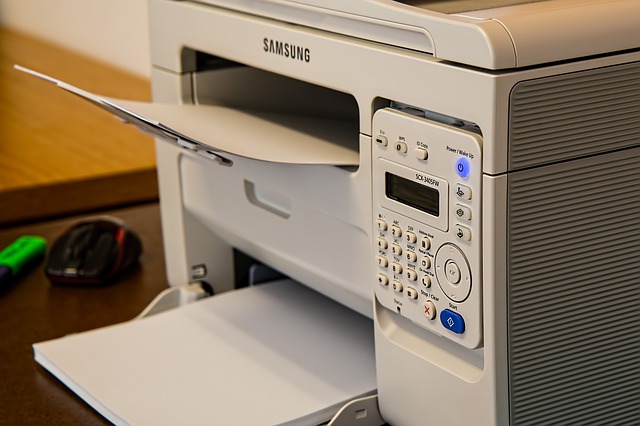 Print your ticket out in advance so you don't have to worry if the printer decides not to work.
But What Should You Do If...
...You Lose Your Admission Ticket?
If you misplace your ticket, don't panic! It's easy to reprint a lost SAT admission ticket.
Just go to the College Board website and sign in. Click on the link for "Print My Admission Ticket" and reprint.
...You Realize the Information on the Ticket is Incorrect?
Again, this problem is easily fixed by logging into "My SAT." You can edit your personal information at any time, up until the Monday before the test date.
Remember to reprint the ticket once you've made your changes to ensure that it matches the information that the College Board has on file.
...You Get to the Test Center and Realize You Don't Have Your Ticket?
The proctors will not let you take the test without your ticket, so if you don't have it you'll be in a bad spot. However, you can try having a friend or family member bring it to you if they live nearby.
It's better to avoid this situation all together, so make sure you have everything you need for the test together in one place the night before. If you're prone to losing things (or just very paranoid), you can also try:
making a backup copy and putting it in the car.
taping the ticket and your ID to your calculator.
Having a system will make you more likely to remember everything you need on the day of the test.
Key Facts to Remember About Your SAT Admission Ticket
Let's review the important points you need to keep in mind:
You must have your admission ticket to get into the test center on the day of the SAT.
Your picture must be recognizable as you.
Make sure to print your ticket out at least the night before so you know you have it.
You can print your SAT admission ticket at any time by logging into "My SAT."
If you have any other questions about the SAT ticket, just post them in the comments!
More Suggested Reading
If you're uncertain about the registration process, check out our step-by-step walkthrough of the process (with pictures) and our guides to when to test, how much the SAT costs, how to cancel your registration, and whether you should send the four free score reports.
If, on the other hand, your test date is right around the corner, read up on these last minute test day tips that will help you reach your ideal SAT score.
Finally, consider taking a look at some of our SAT prep materials. We have great guides for all three sections, including general strategies, study tips, and in depth skill reviews (there are links to each section on the right). Try starting with our guide to the 5 tips that you must use, which will get you thinking about the test in the right way.
Have friends who also need help with test prep?
Share this article!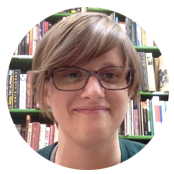 About the Author
Alex is an experienced tutor and writer. Over the past five years, she has worked with almost a hundred students and written about pop culture for a wide range of publications. She graduated with honors from University of Chicago, receiving a BA in English and Anthropology, and then went on to earn an MA at NYU in Cultural Reporting and Criticism. In high school, she was a National Merit Scholar, took 12 AP tests and scored 99 percentile scores on the SAT and ACT.
Get Free Guides
to Boost Your SAT/ACT