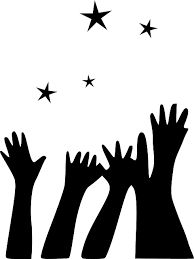 For those of you who have started researching college admissions, you may have heard the term "reach school." What is a reach school? Simply, a reach school is one that you shouldn't expect to be admitted to. It would be a reach to get in.
In this article, I will define and explain the concept of a reach school. Furthermore, I will discuss how to identify your reach schools and determine the number of reach schools you should apply to.
What Is a Reach School?
A reach school is a college that is unlikely to offer you admission. A particular college qualifies as a reach school for you if your high school GPA and standardized test scores are significantly below those of the college's average student.
Also, you should consider a college a reach school if it is one of the most selective colleges. For example, MIT, Stanford, and Ivy League colleges are reach schools for everyone due to their extremely low acceptance rates.
In general, you should consider a college a reach school if you have less than a 30% chance of gaining admission.
Here are some hypothetical examples to give you a better understanding of a reach school.
Example #1
Joe has a 3.6 weighted GPA, a 1700 SAT score, and wants to go to UCLA. Joe's GPA is well below UCLA's average GPA of 4.29 and average SAT score of 1941. Furthermore, UCLA only admits 20% of its applicants. Therefore, Joe shouldn't expect to get into UCLA; he should consider UCLA a reach school.
Typically, the only students who are offered admission with well below average numbers are highly recruited athletes in major sports, legacy students with donor parents, students from extraordinary backgrounds or circumstances, and students with amazing accomplishments.
Even though colleges review your recommendations, personal essays, and extracurricular activities, gaining admission to a college is difficult with subpar grades and standardized test scores.
Example #2
Regardless of your GPA and standardized test scores, for any student who wants to apply to Harvard, Harvard is a reach school. Harvard's admissions rate is only 6%. Obviously, that's an amazingly low percentage. Among Harvard students, the average high school GPA is 4.04 and the average SAT score is 2260. The 75th percentile SAT score is a perfect 2400.
Even if you have a perfect GPA and perfect SAT score, Harvard is so selective that it's still a reach school.

Harvard is a reach school for everyone.
How to Identify Your Reach Schools
Let's go through how to curate your list of schools to apply to, step-by-step.
Step #1: Create Your List of Dream Schools
Initially, don't consider your odds of getting in when creating your list of dream schools. Learn how to choose a college and use as many sources as possible to identify the colleges you want to go to. The most prestigious schools are likely to be reach schools.
Use the best college search websites to help create your list. If necessary, you can also use guide books like Fiske Guide to Colleges and The Best 379 Colleges for in-depth college profiles and comparisons.
Seek advice from others. Talk to your teachers, counselors, friends, and parents about colleges. Don't just blindly accept their college recommendations, but research the schools they recommend, and then determine whether or not those schools would be a good fit for you.
After doing your research and consulting these various sources, you should be able to compile your list of dream schools. I recommend having about 8-15 schools on this list. If you have fewer schools, you may not be giving yourself enough options. If you have more, you probably haven't done enough to narrow down your college search and the application and selection process may end up being too costly and tedious.
Step #2: Determine Which of the Schools From Your List Are Reach Schools
The next step in identifying your reach schools is to determine which schools on your list of dream schools qualify as reach schools for you. How do you do this?
I recommend using the PrepScholar school database. You can google "(name of school) prepscholar admissions requirements" to find a school profile for each college on your list.
On the school profile, use the admissions calculator to get a rough idea of your chances of admission. The admissions calculator combines your GPA and standardized test scores with the admissions rate to approximate your chances of getting into the school.
If, according to the admissions calculator, you have less than a 30% of gaining admission or the school has an admissions rate of less than 15%, then you should categorize the college as a reach school for you.
Keep in mind that your GPA and SAT scores are only two components that determine whether you're accepted to a school. Your extracurricular activities, recommendations, essays, and background play a role, too. However, GPA and SAT scores are the most important factors and they're the most objective available statistics.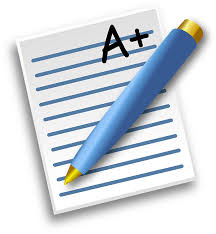 How Many Reach Schools Should You Apply to?
You may be wondering how many reach schools you should apply to. The number you should apply to depends on a few of different factors.
Keep in mind that the college application process can be costly, if you don't qualify for application fee waivers. Also, it can be very time-consuming, especially if you apply to schools that don't use the Common Application.
A general rule is to apply to 1/3 reach schools out of all the schools you apply to. If you follow this formula, then if you apply to 10 schools, no more than 3 should be considered reaches. Also, 1/3 of the schools you apply to should be safety schools, schools that typically admit students with your qualifications. The remaining 1/3 should be schools that are in the middle, colleges that give you about a 30%-80% chance of admission based on your qualifications.
If the cost and time you spend on your applications doesn't matter as much to you, you can apply to more reach schools. However, you do want to make sure that you apply to enough other schools to ensure that you give yourself choices. If you're likely to get rejected by most of the schools you apply to, your options may be limited when you're selecting a college to attend.
If you're not even close to the average GPA or 25th percentile SAT score at a selective college, you may be wasting your time applying. Your chances of getting in are probably close to zero unless there's something else truly extraordinary in your application or there's a building on campus named after one of your immediate family members.
Quick Review
A reach school is a college that is not likely to admit you, generally offering you less than a 30% chance of admission.
Use the admissions rate of a college and its average GPA and standardized test scores to determine if its a reach school for you.
The most selective colleges are reach schools for everyone.
Apply to roughly 1/3 reach schools to ensure that you have options during the college selection process.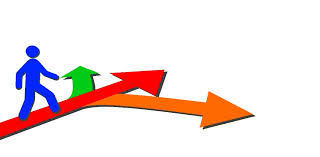 Give yourself college options.
What's Next?
If you want to make yourself competitive for college admission, learn how to build the most versatile college application.
For those of you who need to improve your standardized test scores, find out how to get a 2400 on the SAT or a 36 on the ACT.
Want to improve your SAT score by 160 points or your ACT score by 4 points? We've written a guide for each test about the top 5 strategies you must be using to have a shot at improving your score. Download it for free now:
Have friends who also need help with test prep?
Share this article!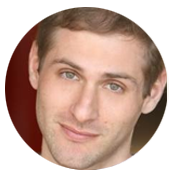 About the Author
Justin has extensive experience teaching SAT prep and guiding high school students through the college admissions and selection process. He is firmly committed to improving equity in education and helping students to reach their educational goals. Justin received an athletic scholarship for gymnastics at Stanford University and graduated with a BA in American Studies.
Get Free Guides
to Boost Your SAT/ACT