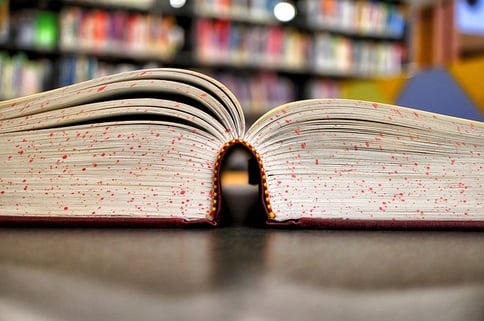 Deciding which guidebooks will be most useful to you in the college research process can be pretty tricky. The Fiske Guide to Colleges is a commonly used resource for prospective college students, and it does contain a lot of useful information. However, it also has some major drawbacks and may not be very helpful in making a final decision on where to apply.
In this review, I'll tell you all about the exclusive content of the guide, its overall pros and cons, and whether you should actually buy it and use it in your college search.
Overview
The Fiske Guide to Colleges has been around for over 30 years, but this review will focus on the 2015 edition of the guide. The Fiske Guide contains information about over 300 four-year colleges that its writers consider to be the "best and most interesting institutions in the nation". In other words, it contains the schools that are the most relevant to the highest number of prospective students. The book is edited by Edward Fiske, the former education editor of the New York Times (hence its title).
The Fiske Guide includes 175 of the most selective schools in the nation. In addition to schools with extremely high academic standards, it includes colleges that lend geographic diversity to the list and create an equal balance of private and public schools. The guide also incorporates specialty schools that may be based around engineering, a particular religious denomination, or a devotion to environmental conservation. Finally, it includes schools that the writers simply found interesting based on their unique curriculum.
The Fiske Guide's reviews of colleges include lots of student testimony. Each college was provided with a questionnaire for students to fill out that asked about their experiences at the school with regards to accessibility of professors, quality of housing, nightlife, and campus dining. Administrators also were allowed to weigh in about their school and send information to the writers of the guide to aid in their understanding of the school's goals and inner workings. Each school in the guide is accompanied by a 1,000 to 2,500-word descriptive essay incorporating student feedback and other information accumulated through published resources and visits to these colleges.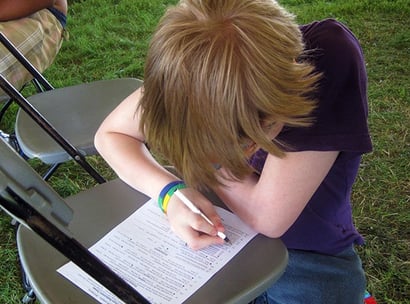 What's your least favorite aspect of your college? It doesn't have enough money to buy a desk so I can fill out this questionnaire like a normal human being.
What Specific Information and Resources Does the Guide Give You?
Now that you have a basic idea of what the Fiske Guide to Colleges is, let's take a look at what information it can actually give you. The guide contains statistics and ratings for each school, lists of colleges broken down by category, and a survey to help determine your college preferences.
Statistics
Every college page is equipped with a sidebar of quick facts that gives you an overview of some essential statistics about the school. This offers a succinct look at the school's positive and negative qualities if you don't have time to read the full essay.
College Cost
The Fiske Guide gives you the percentage of students receiving financial aid at each school. You'll also see a rating for how expensive the school is, ranging from one dollar symbol to four. This comes along with an indication of whether the college is public or private. A school that has the most expensive rating ($$$$) as a private college will be far more expensive than a public college with the same rating. You can find a guide to these ratings at the beginning of the book.
For public schools, one $ indicates a price of less than $8,000, and for private schools it indicates a price of less than $37,000. Specific numbers are not provided because tuition prices can change from year to year, so these would become out of date very quickly. You'll see statistics for the percentage of students who take out loans as well, along with the average debt for students at each school.
Test Scores
The Fiske Guide provides SAT and ACT score ranges for each school. The ranges reflect the middle 50% of admitted students, meaning the low end represents the 25th percentile of scores, and the high end represents the 75th percentile.
Admissions and Enrollment
Admissions statistics include the number of applicants, acceptance rate, and percentage of students enrolled out of the pool of accepted candidates. The guide also provides each school's graduation rate after six years and the percentage of returning freshman. The total enrollment at the school along with the number of undergraduate students and the male/female ratio are included as well.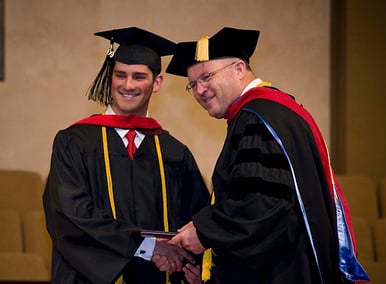 I won't tell anyone you didn't actually graduate if you tell prospective students that we're installing giant waterslides on the green next year.
Ratings
These ratings are unique to the Fiske Guide, and they can be a helpful overview of how well-balanced a school is when considering both its academic offerings and social scene. Each is recorded on a scale of one to five.
Academic Rating
This rating is based on the school's reputation in the academic world, the quality of the faculty, the level of teaching and research, the academic ability and seriousness of students, and the quality of the academic facilities.
Social Life Rating
This measures the level of recreational student interaction on campus and how much time students devote to socializing in general.
Quality of Life Rating
The Fiske Guide has this rating category because sometimes schools with good academics and a healthy amount of socializing still don't have a particularly happy student body. In these rare cases the college's atmosphere might not be supportive or the location might be very isolated, leading to a decline in general quality of life. This rating measures overall student satisfaction.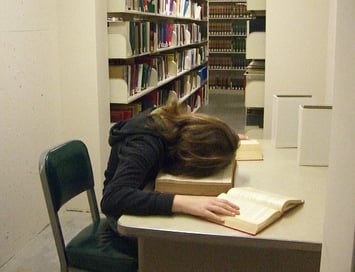 Low quality of life.
Lists and Other Resources
The Fiske Guide contains consolidated lists of schools that will help you find exactly what you're looking for based on price and curriculum focus. It also includes a college survey for those of you who still aren't sure of exactly what you want in a college.
Best Buy Colleges and List of Schools by Price
The guide's list of "Best Buy" colleges represents the schools that give you "outstanding academics with relatively modest prices". The Fiske Guide for 2015 lists 44 Best Buy schools divided equally between public and private institutions. Essentially, they represent an intersection of four or five star academic ratings and one or two dollar signs price ratings (inexpensive to moderately expensive). Fiske also catalogs schools by price and public or private status at the beginning of the book so you can target your search towards the ones with the cheapest price tags.
Lists of Schools by Type
There are a couple of lists at the beginning of the guide that may help you narrow your search if you have a concentrated academic focus. One list, entitled "A Guide for Preprofessionals", lists schools that are strongest in nine different preprofessional areas including architecture, art/design, business, communications/journalism, engineering, film/television, dance, drama, and music. This list also includes schools that are strong in environmental studies and international studies, two increasingly popular interdisciplinary majors. There are two other lists as well: schools that offer strong support for students with learning disabilities and schools that are test optional (they don't require SAT or ACT scores).
College Search Survey
Within its introduction, the Fiske Guide contains a mini-guide to your college search process. This includes a "sizing-yourself-up" survey that asks some basic questions about your likes, dislikes, and preferences for size, location, and academic/extracurricular offerings. The survey will give you a basic idea of what you want out of college, although it may be difficult to apply the results to your search within the book itself (more on this later).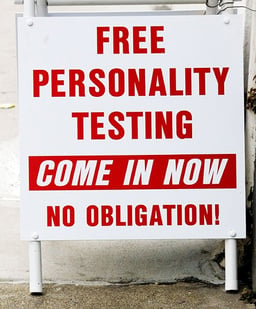 You seem like you have a lot of negative energy - you should probably buy the Fiske Guide 2015 2.0. It costs $2,000, but it will CHANGE YOUR LIFE. (Making fun of Scientology will never get old.)
Pros and Cons: What Makes this Guide More or Less Useful for You?
Now you know what's in the guide, but will it actually help you find your dream college? I'll go over the pros and cons of the guide so you can decide whether or not to buy one for yourself.
Pros of the Fiske Guide
If you already have some schools in mind, this guide can give you great insight into the perspectives of real students through its descriptive essays. You may not be able to find such a concise yet comprehensive overview of what campus life is like anywhere else. The Fiske Guide has reliable connections to students and administrators at the best schools in the country, and many of the essays provide more relevant student feedback than college review sites.
The essays cover information in roughly the same order for each college. This makes it simple to look at a couple of essays about different schools and compare two topic descriptions (for example, descriptions of the academic climate at a school are always at the beginning of each essay).
The statistics are easy to digest and not too overwhelming. With the pricing scales and symbolic representations of ratings, it's easy to tell whether a school is a good fit without sorting through a bunch of confusing numbers.
Specialized lists give you the means to conduct your search more logically. If you're interested in a specific preprofessional area of study or are looking for schools that don't require test scores, the lists in the Fiske Guide will quickly reveal your options.
The introduction and college search survey go into detail about how to conduct your search so it doesn't feel as confusing.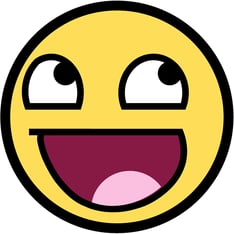 Cool, sounds good!
Cons of the Fiske Guide
Although this guide might be more fun to read than some other resources, it makes it difficult to filter out schools. The essays paint most schools in a pretty good light. For example, a school in the middle to lower end of the pack in the guide (3-star ratings and a 70% admissions rate) is heralded as an "undiscovered gem".
There are also many statements like "humanities programs are very strong, but science majors are also enormously popular" and "students get the best of several worlds: excellence in engineering and the liberal arts, abundant research opportunities, and a healthy social life". While this may get you more excited for college and can be encouraging, it makes it tough to narrow down your list of schools. Every school seems to have so much going for it that it's nearly impossibly to pick favorites.
The statistics are easy to understand, but they're not particularly detailed. If you want more specific information about the costs of schools including in-state vs. out of state tuition and room and board, you will have to look elsewhere. It's true that tuition changes frequently, so the guide would be inaccurate very quickly if it gave specific numbers, but there are still some exact figures you should know before deciding on a college.
Subjectivity, as outlined by the authors in the introduction, is a key feature of the Fiske Guide. This isn't necessarily a bad thing, but it does mean that you can't take all the ratings as indisputable fact. It is easy to get caught up in the fact that one school has a four-star quality of life rating and another school has a three-star rating while ignoring the fact that the three-star school might be a better fit for you in other ways. For the Fiske Guide to be helpful, you have to be on your guard about which statistics are real and which are loosely based on reality but not true for every single student.
Academic ratings, in particular, can be difficult to sort out. The guide only recommends comparing these ratings directly from one school to another if both schools are of a similar "type" - that is, two large public colleges or two small private colleges. A small private college with a five-star academic rating may have a very different academic climate than a large public college with the same rating. This makes differentiating between schools challenging if you don't already have many of your preferences for size, location, and resources in mind.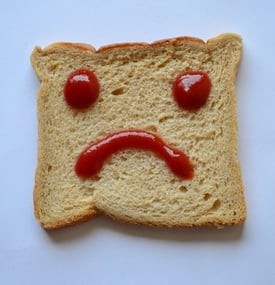 My wheat is w[h]eeping from these cons.
Should You Use the Fiske Guide to Colleges?
The Fiske Guide is a nice accessory for your college search, but it can sometimes lead to more doubts and confusion. It contains so many seemingly great options that it becomes very difficult to sort through them. My advice is to only use the Fiske Guide if you're (a) in the earliest stages of looking at colleges or (b) already have a strong idea of your preferences that won't be influenced too strongly by the guide's more subjective ratings.
Underclassmen
If you're a freshman or sophomore and are just starting to investigate colleges, the Fiske Guide is a good way to start investigating what life is like at different schools without the pressure of having to make major decisions. It presents the college experience as an exciting and rewarding time in your life, and might help to motivate you to work towards ambitious academic goals early in high school.
If this is your situation, a smart way use the book is to read descriptions of schools that vary significantly across different dimensions. For example, read the entry for a very small college and a very large college, and see which one appeals to you more. By doing this, you'll begin to see what your preferences are without having to zero in on a specific school. At this early stage, you could also just skim the book straight through and read more closely for schools that are of particular interest. There's no need to force yourself into any commitments.
Juniors and Seniors
The Fiske Guide also works well when you already have concrete preferences in mind and want to compare specific schools or types of schools that interest you. If you already have a narrower scope in mind for your search, the Fiske Guide can be a useful tool for evaluating the student experience at the types of schools that interest you. You'll be able to make more logical and useful comparisons based on ratings if the schools you're looking at already have many traits in common.
For example, if you know cost is important to you, you can look at the school index by price and just read the descriptions of schools that are within your price range. If you're planning on going into a specific professional field, you can focus solely on schools listed as having top programs in that area. If you know where in the country you want to go to school, you can look only at schools that fit those location preferences.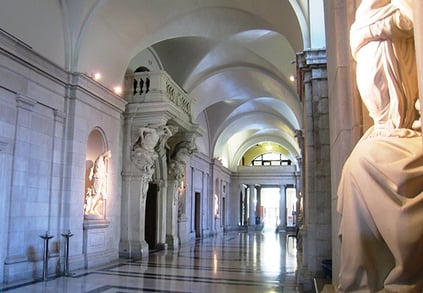 The College of Fine Arts at Carnegie Mellon, one of the private colleges listed in the Fiske Guide as having an excellent architecture program.
If you aren't sure where to begin with your college search and are already a junior or older, you may want to consult other resources before turning to the Fiske Guide. While the guide does contain a "sizing-yourself-up survey" to help you figure out what your preferences are for college, it may be difficult to apply your answers to your search within the book. Instead, try starting with online resources that allow you to search by college type and provide more in-depth statistics on schools.
Sites like Cappex (a college matchmaking site that includes suggestions for schools you might like based on your academic performance and other preferences), College Navigator (a site that allows you to search for schools by location, program type, and other factors), and FastWeb (for scholarships and other information about paying for college) are good places to narrow down your search and determine what you want out of college. When you have a better idea of what your preferences are, you can use the Fiske Guide to get a more colorful picture of student life that you might not see on these sites.
Overall, the Fiske Guide is fun to use, but it's not overly helpful in narrowing down your college choices if you're unsure of what you want in the first place. It should be used in addition to, not as a substitute for, a great deal of introspection about what you want out of your higher educational experience.
What's Next?
If you're looking for tips on how to get started in your college search, read my article on how to choose a college.
Before you look at any guidebooks or websites, it can be helpful to narrow down your college preferences in terms of size and location. Learn more about the characteristics of large and small colleges and about whether you're better suited to a school that's close to home.
Another good way to whittle down your choices is to decide if you might be interested in an in-state school. Take a look at this article to get a better idea of whether an in-state school might be a good choice for you.
Want to improve your SAT score by 160 points or your ACT score by 4 points? We've written a guide for each test about the top 5 strategies you must be using to have a shot at improving your score. Download it for free now:
Have friends who also need help with test prep?
Share this article!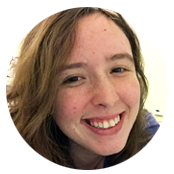 About the Author
Samantha is a blog content writer for PrepScholar. Her goal is to help students adopt a less stressful view of standardized testing and other academic challenges through her articles. Samantha is also passionate about art and graduated with honors from Dartmouth College as a Studio Art major in 2014. In high school, she earned a 2400 on the SAT, 5's on all seven of her AP tests, and was named a National Merit Scholar.
Get Free Guides
to Boost Your SAT/ACT